As a child of the '80s who grew into an adult who still adores animated TV, women superheroes, and sword and sorcery, I don't know anyone who was more excited about Netflix's She-Ra and the Princesses of Power than me — and boi was my hope ever rewarded! Noelle Stevenson's remake of the short-lived but much beloved cartoon series is a brilliant homage to the original Gal Pals of Etheria and an absolute masterclass in feminist storytelling. There's gender equity, legitimate racial diversity, body diversity, a variety of gender presentations, and so much casual queerness I could hardly believe it. It's timely (women joining forces to combat an evil, indoctrinated civilian army spreading terror across the land) and fun (horse turned "Horsey" turned talking unicorn), and VERY GAY (please see my presentation below).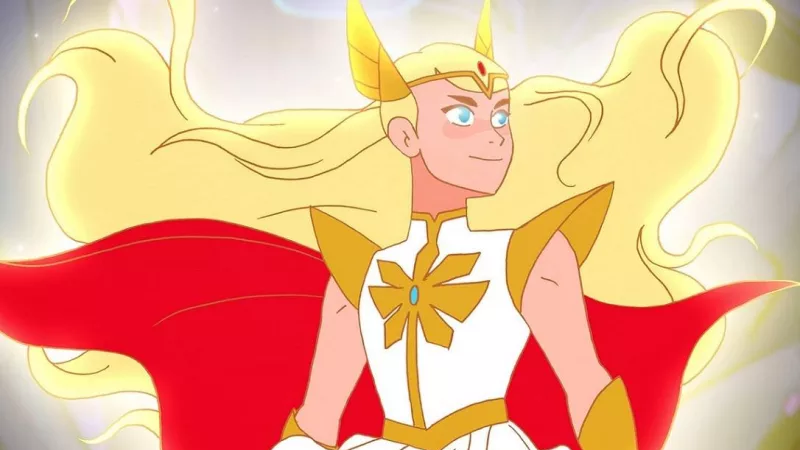 She-Ra is really Adora, a teenager who's grown up in the Evil Hordak's army, being fed anti-princess propaganda every day of her life, training to captain a battalion that will conquer Etheria once and for all. Her surly best friend Catra has been by her side (well, right behind her, really) the whole time. They've been competitive but never really at odds with each other, until they stumble across two members of The Rebellion — the teleporting Princess Glimmer and her best friend Bow — and a glowing sword that speaks to Adora and asks her to fight for the honor of Greyskull. Adora stays and finds out, immediately, that she's been brainwashed by the Horde. Catra bounces. The first season follows them as they do a gay push-pull gaily with each other, about loyalty and abandonment and power and gay affection and gayness and good vs. evil and gay things. Catra makes some new friends that help her plot revenge and Adora makes some new friends as she travels the land tying to rebuild the Princess Alliance (which is made up of princesses from other regions who control different elements and manifest different powers).
The original She-Ra was conceived as a way to capitalize on He-Man's popularity and sell action figures to girls. She was a surprisingly feminist badass, don't get me wrong — but Mattel wasn't in it for the storytelling. Many of She-Ra's episodes were aired out of order or not aired at all, to introduce as many characters (and therefore toys) to the audience as quickly as possible. She was conceived as He-Man's sister and then promptly forgotten and scrubbed from his series when hers was inevitably cancelled from the mishandling of both her show and her toy line. Her history is maddeningly careless. Stevenson sure does rectify that! She-Ra and Catra and every single princess is fully realized, with clear backstories and motivations, meaningful connections and blooming relationships. Even their individual domains have their own personalities!
Really, there's no way to overstate how brilliantly Stevenson has honored the original series while molding this reboot in her own image. It's so clear she was adamant about trying to scrub toxic masculinity, gay panic, racism, and honestly even heteronormativity from Etheria. It's obvious that she's well-versed in the discourse, aware of where other TV shows, especially animated ones, have succeeded and failed in pushing the conversation forward.
I'm going to write a deeper dive on the first season once everyone's had a chance to watch it (I don't want to spoil any of the joy for you!), but in the meantime, I hope you'll take the time to scroll through this presentation I have put together called She-Ra Is The Gay Agenda.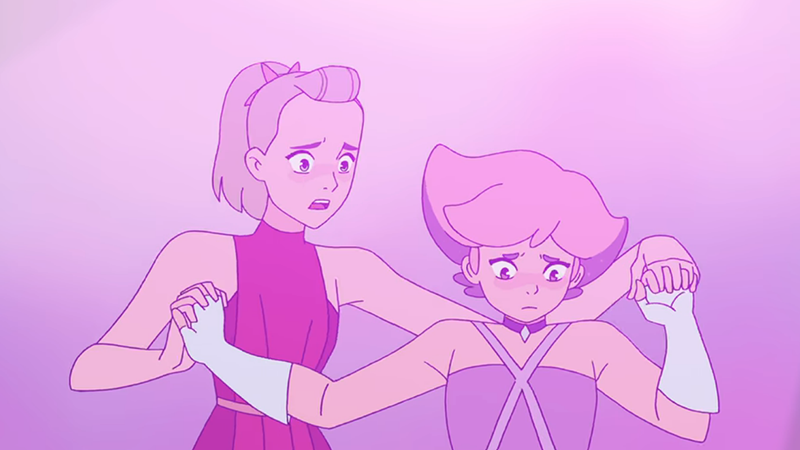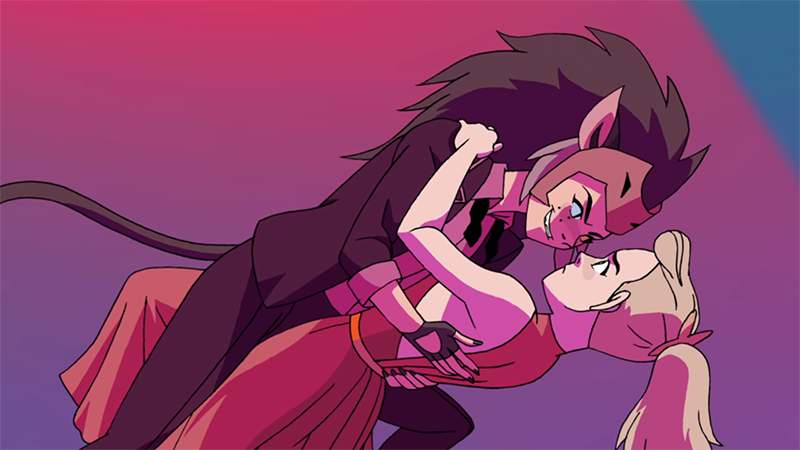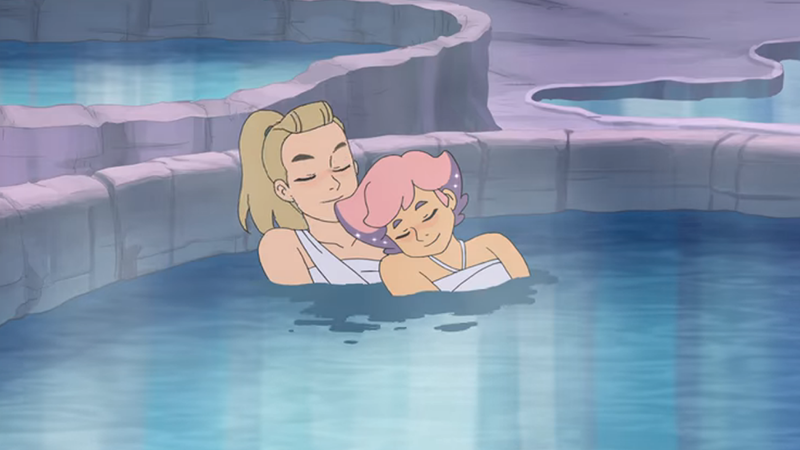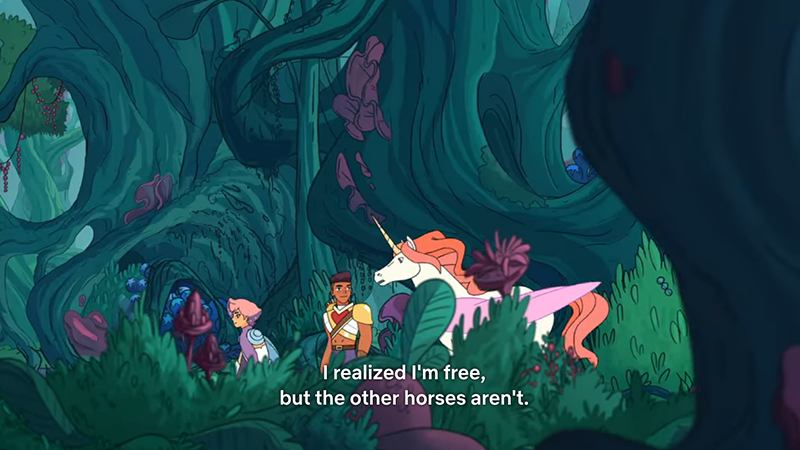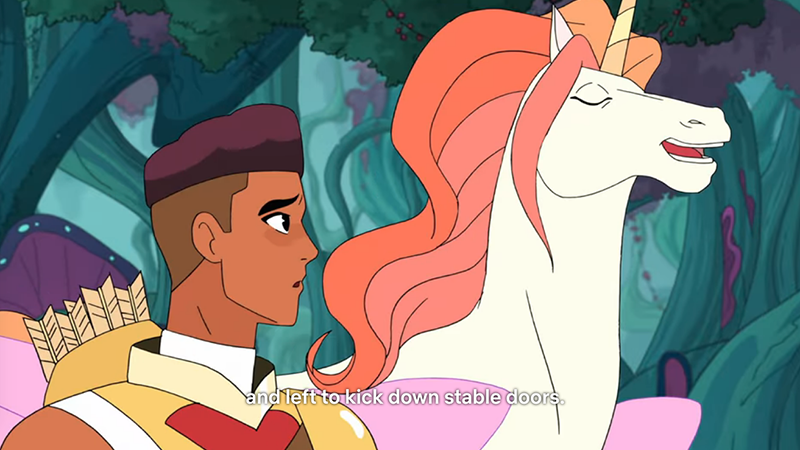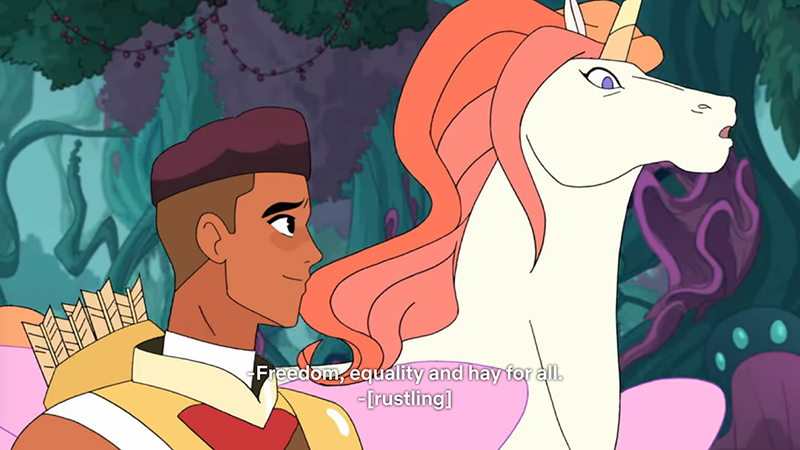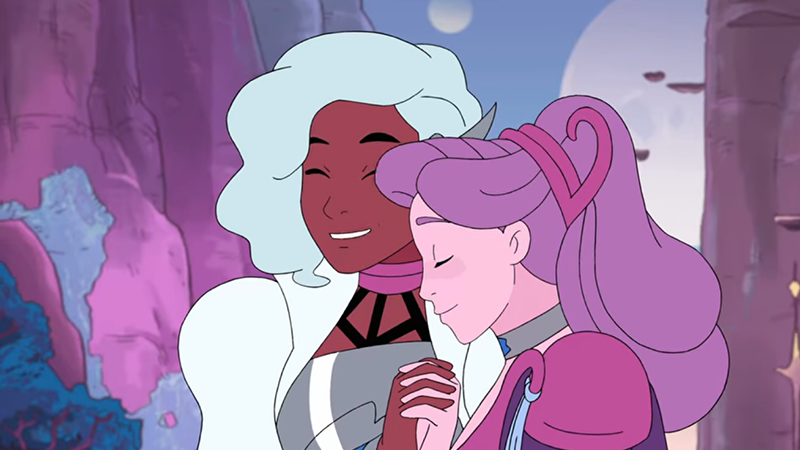 My favorite thing about this remake is it's obvious Stevenson knows what it's like to be a fan. Not only of She-Ra, but just a fan. Her queer fandom roots go way way way back and she clearly hasn't forgotten them. This is a show hand-crafted by someone who knows the transformative power of loving a story and wants to spread that feeling as far as she can.