Last week, a valued Autostraddle reader wrote in to us asking, "Can anyone explain to me why Netflix keeps trying to make me watch a show about a homicidal teenage boy who wants to kill a teenage girl he's traveling with? Am I misunderstanding the premise of the show? Like…how could that show possibly get the green light???? "The End of the F***ing World" is REALLY advertising everywhere and I'm like…just…WHY?"
My friends… this is why:
Oh, are those two lesbian detectives on a cross-country chase to locate aforementioned young male psychopath and the girl he eventually decides not to kill? It is. Yup, we are looking at a black butch lesbian character and also Yara Greyjoy, two lesbian cops on a show that has its ups and downs but more importantly has its tops and bottoms.
Female detective buddy-cop shows have always traversed heavily in queerbaiting and lesbian subtext, from Cagney & Lacey to the honestly intolerable (sorry!) Rizzoli & Isles.
For ten billion seasons, we've also been forced to collectively entertain the idea that Olivia Benson is a heterosexual woman who has never hooked up with Casey Novak. There's a new Ryan Murphy show (although it looks nothing like a Ryan Murphy show) called 9-1-1, where Connie Britton and Angela Bassett continue, week after week, to play characters employed by police departments who are not romantically involved with one another. Also they live in a Los Angeles with literally zero traffic, which is a bananas extension of disbelief.
Sure, we've had lesbian and bisexual cops and detectives before — it's one of the most popular professions for les/bi characters, after all. But within the procedural format, very little time, if any, is devoted to their homosexual feelings and actions, like Tammy Gregario on NCIS: New Orleans, Diana Berrigan on White Collar and Abby Sullivan on NYPD Blue. We've seen full-blown lesbian law enforcers on non-procedural shows, like Stef on The Fosters, Kima on The Wire, Gail Peck on Rookie Blue, Sam on Lip Service, Tasha in The L Word and Nicole Haught on Wynonna Earp. We've recently seen two Latina law enforcement officials come out as bisexual: Rosa Diaz on Brooklyn 99 and Christina "Chris" Alonso on S.W.A.T. Those are all wonderful developments.
But there's a special erogenous zone within our lesbian loins dedicated entirely to the sensation of "two fictional firearm-toting women fighting fictional crime and also having realistic sex." If untreated, this area of our desire map risks extinction. This is a serious threat now that Maggie and Alex have broken up on Supergirl and we're no longer privy to Person of Interest and its Root/Shaw romance. (Which wasn't TECHNICALLY law enforcement but also it was.)
The creators of The End of the F*cking World may have intended to create one type of show: a show centered on a young boy and a young girl and their shitty families and subsequent misadventures and also murder. In the process, they have given us a small taste of another show. A different show. Dare I say it… a better show.
Look at this relatable content: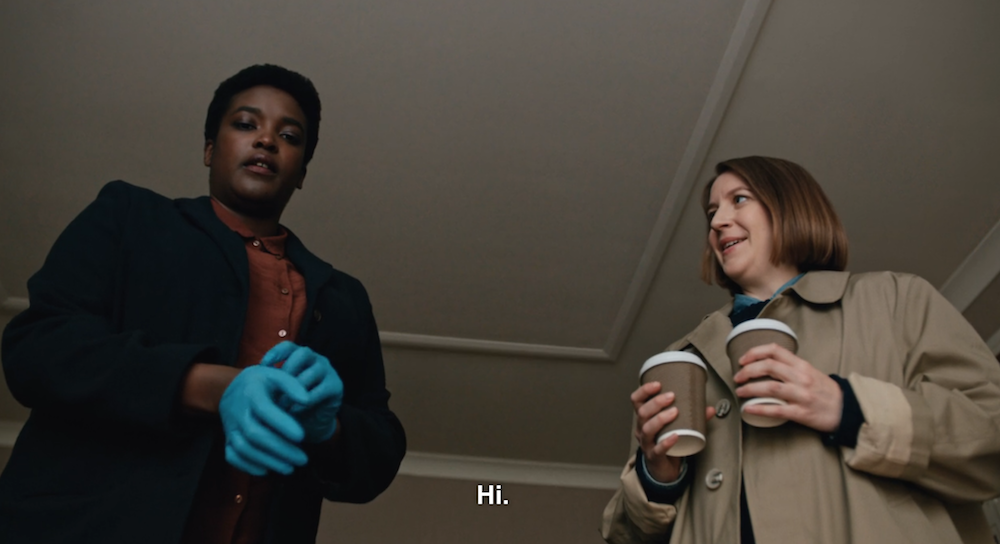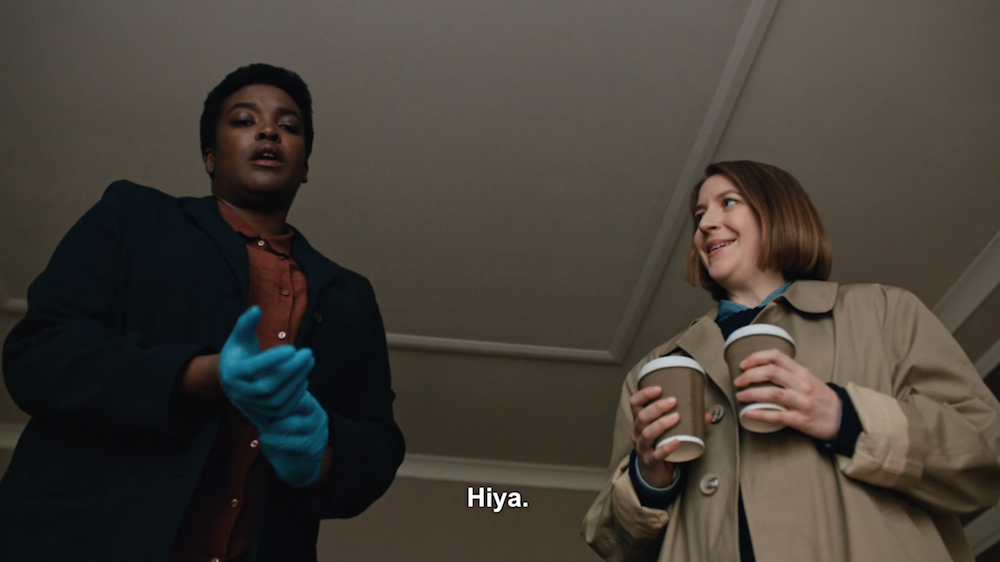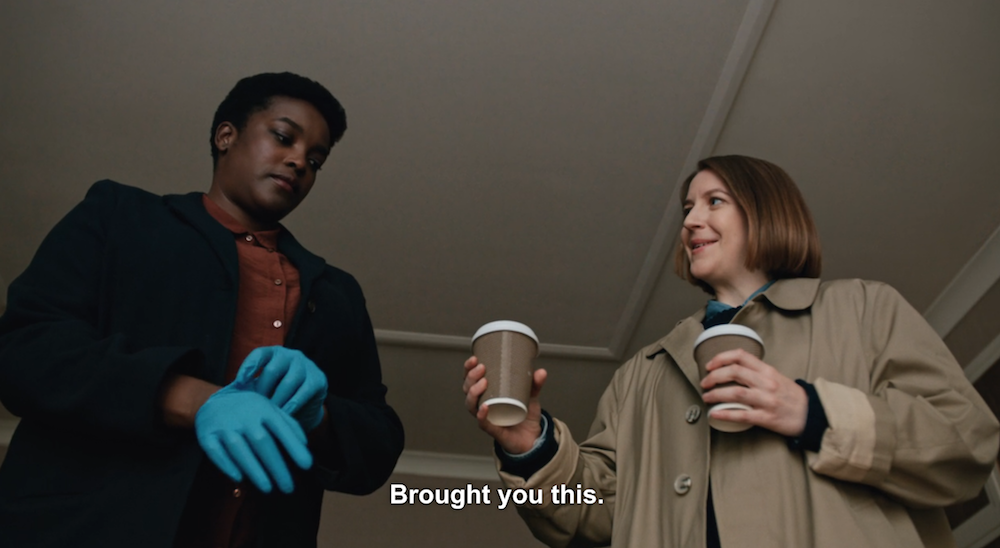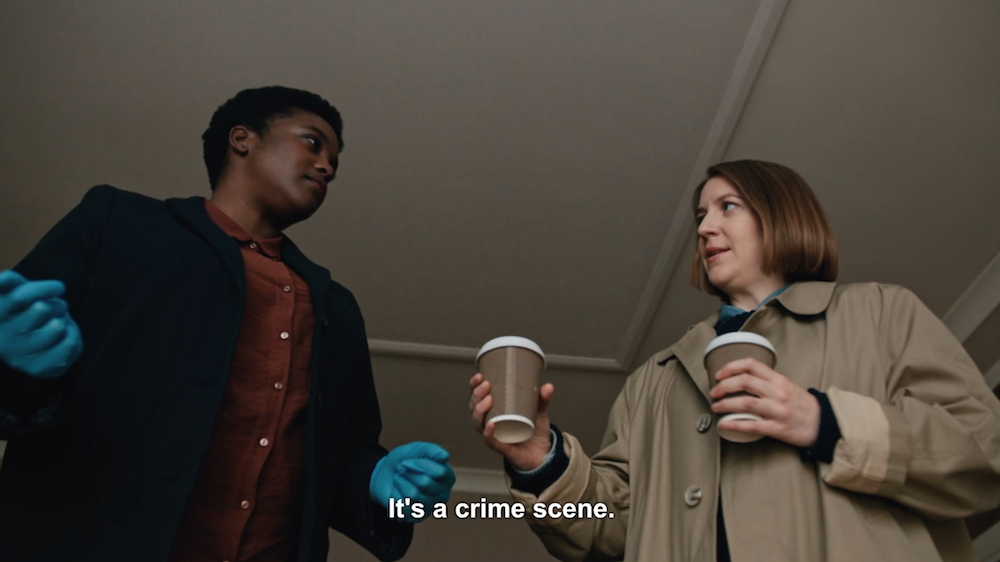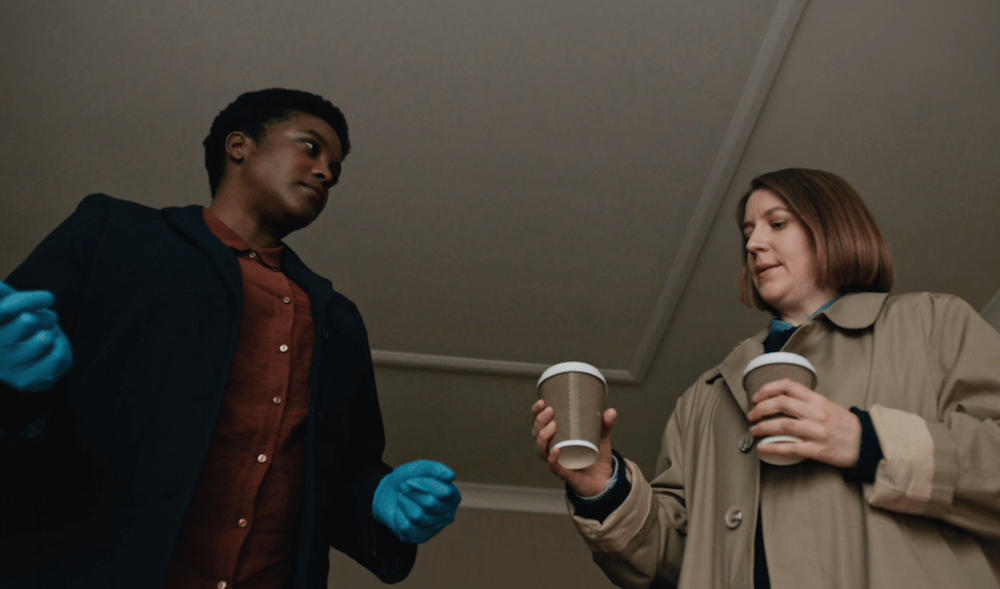 It's a proven fact that queer women go nuts for same-sex relationships between women who are bound together in fights against adversity, including but certainly not limited to situations like: a crisis in the ER, finding out your parents are part of an evil supernatural cult, vampires in general.
Nobody knows if The End of the F*cking World will return for a second season — at least one reviewer has called for it to end exactly where it ended, praising its clean resolution. I agree. Honestly I was pretty neutral on the show itself and zoned out more than once (possibly ~10 times). But I call upon Netflix to consider this alternate possibility: a procedural/dark-comedy crossover, with two lesbian leads forever ensnared in the will-they-or-won't-they (again) hysterics of everyday life on the fictional beat. Because when the show ended and everybody else was concerned about [spoiler], I had merely one concern: what's gonna happen with Eunice and Teri??!!
Just think about it!