27. Senior Detective Alexandra Eames
Is seemingly able to withstand extended periods of time (all of it, all the time, every minute of time) with #1 Mansplainer Robert Goren, so. Generally doesn't ping.
---
26. Junior Detective Megan Wheeler
Literally everybody on Criminal Intent bugged for me.
---
25. Junior Detective Amanda Rollins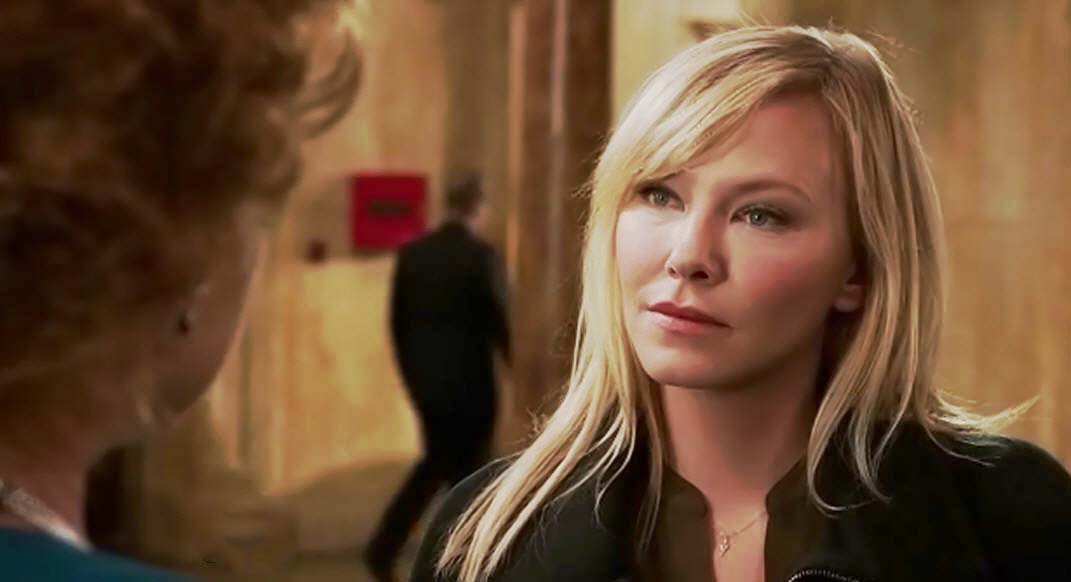 Can't be a lesbian because her and Carisi are MTB. But she could be bisexual and have an affair with her babysitter. Olivia Benson wouldn't like that but Olivia Benson isn't the boss of Rollins' personal life.
---
24. Judge Lena Petrovsky
Has a deeply adversarial history with Alex Cabot, so probably she is homophobic.
---
23. Assistant District Attorney Kim Greylek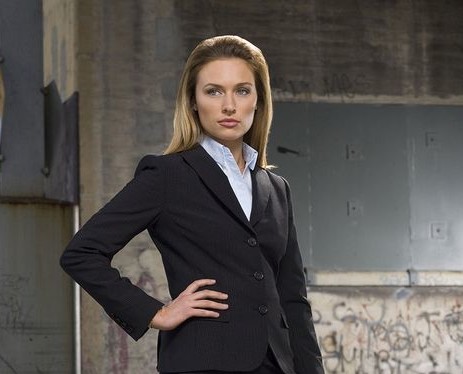 Vaguely emenates a cylon vibe.
---
22. Police Psychiatrist Paula Gyson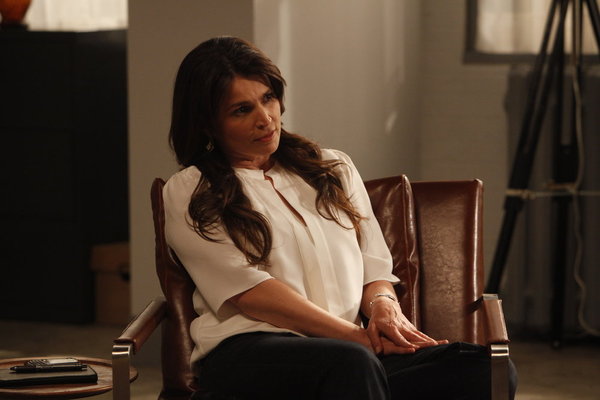 I have no memory of this character but if I did, it would be a memory of her driving away from her ex's house on a motorcycle.
---
21. Junior Detective Nina Cassady
Who? Statistically speaking, is probably gay.
---
20. Junior Detective Monique Jeffries
Never truly fleshed out or given time to shine, leading her to be replaced by Ice-T. Also used to work out at my gym in Union Square. That has nothing to do with anything besides spandex in general.
---
19. Assistant District Attorney Alexandra Borgia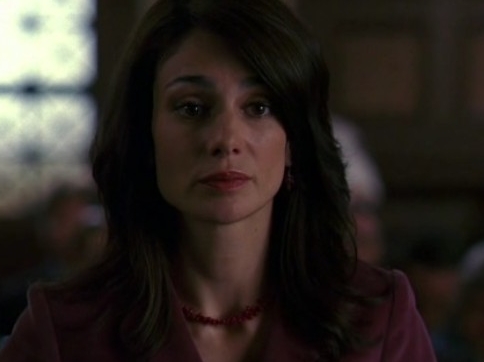 Has "relatives in Venice." Is brutally murdered.
---
18. Assistant District Attorney Sonya Paxton
Elliot Stabler considered her "hungry for power." Alcoholic. Lives by her own rules. Is brutally murdered by somebody else's stalker.
---
17. Assistant District Attorney Jamie Ross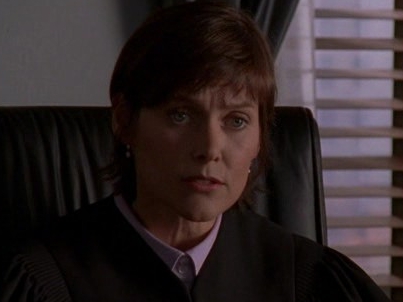 Her name is "Jamie." Lesbian haircut. Intense custody battle with her ex.
---
16. Medical Examiner Dr. Elizabeth Rogers
Longest-running recurring character in various Law & Order universes due to absolutely zero fear of commitment. Butch business casual. Easily frustrated by men.
---
15. Judge / Bureau Chief Assistant District Attorney Elizabeth Donnelly
"The ballsiest character the franchise has ever invented – male or female" –  Susan Green & Randee Dawn, The Law and Order: Special Victims Unit Companion
---
14. Junior Detective Nola Falacci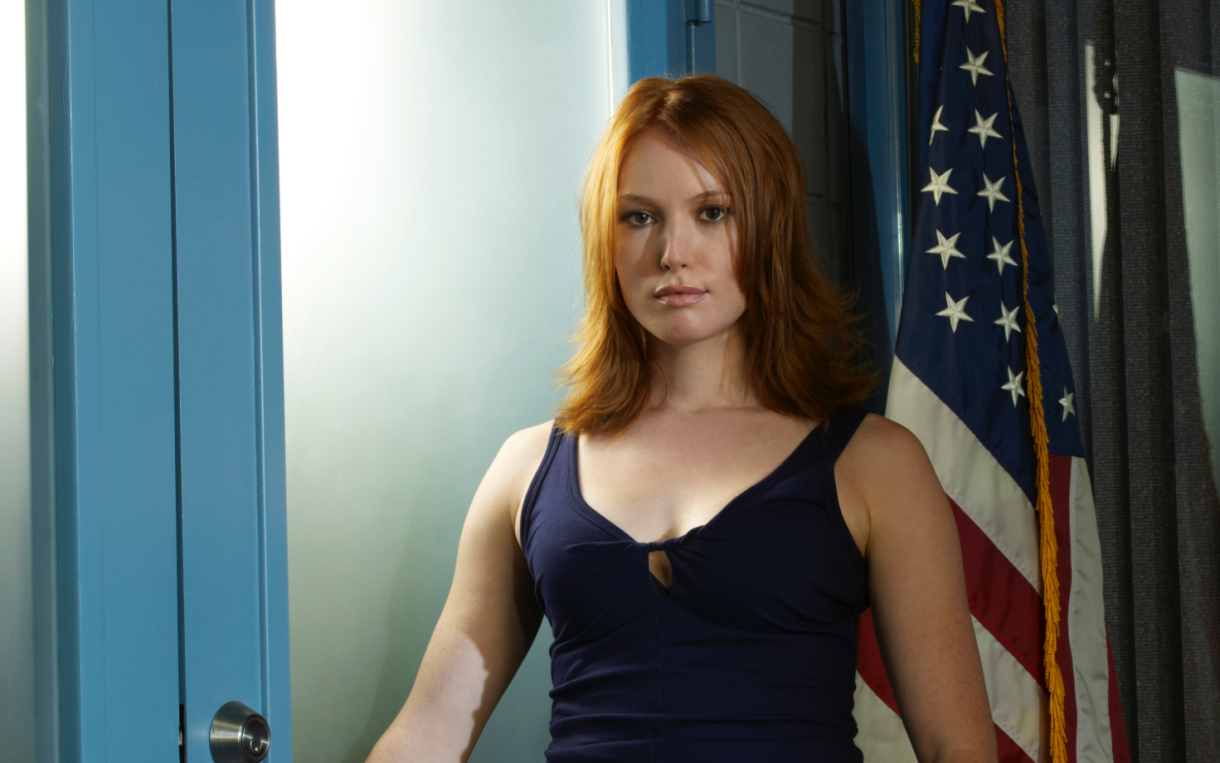 Lesbian voice, bad with people, broad shoulders, wears tank tops to work.
---
13. Assistant District Attorney Connie Rubirosa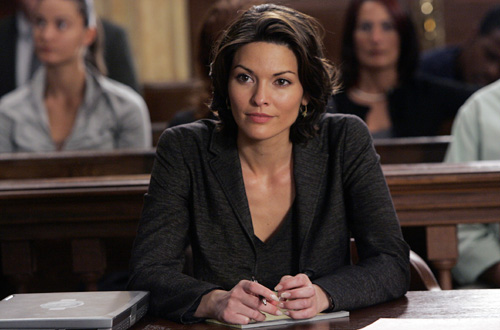 "De La Garza is, per the show's distaff tradition, obliged to have Rubirosa scissor her legs around the DA's office." – Ken Tucker, Entertainment Weekly
---
12. Lieutenant Anita Van Buren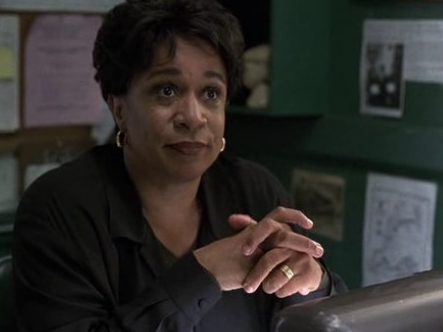 That's the same face she makes at the hospital when they're like, "I'm sorry you have to be legally related to the patient in order to be granted visitation rights." Nope, not today. NOT ON MY WATCH.
---
11. Assistant District Attorney Claire Kincaid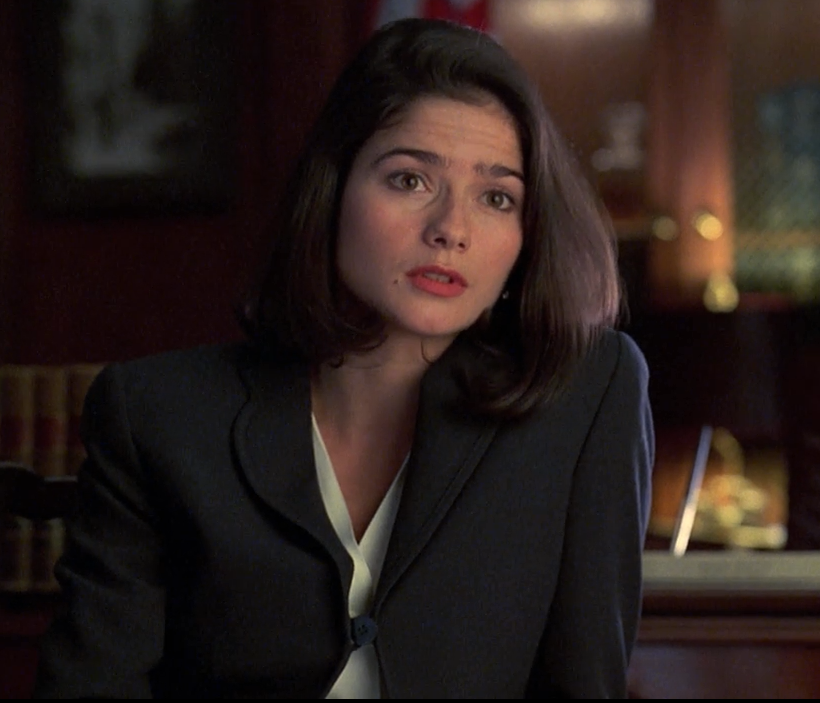 Lesbian voice. Pro-choice feminist, Scully haircut. Died in a car crash while helping a drunk detective get home from the bar.
---
10. Interim District Attorney Nora Lewin
First female DA. Definitely a kinky top who sleeps on a pile of money. Probably does "in contempt of court" role-playing.
---
9. Junior Detective Carolyn Barek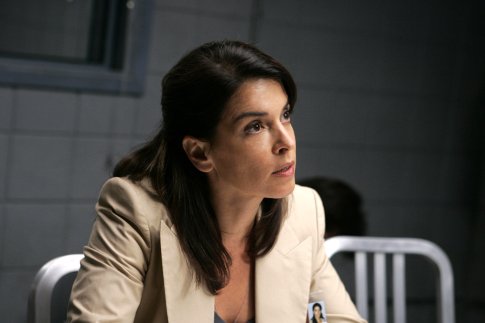 This is a trick question because in addition to playing Carolyn Barek, this actress also played a lesbian in "ALTO – A Lesbian Romantic Comedy starring Diana Degarmo Of American Idol & Annabella Sciorra," AND she played a lesbian in The L Word, and everybody who was in The L Word is gay now.
---
8. Assistant District Attorney Abbie Carmichael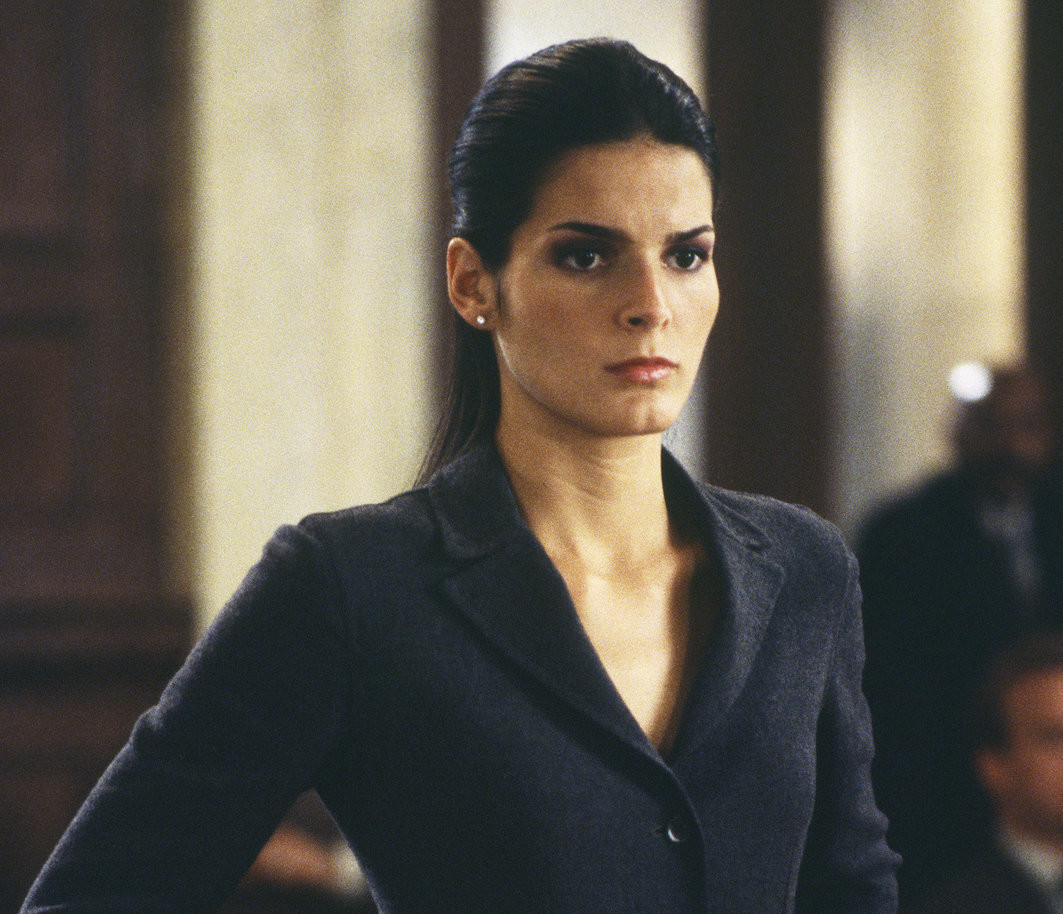 Was on the track team at the University of Texas. Overall moral situation leans Log Cabin Republican.
---
7. Psychologist Elizabeth Olivet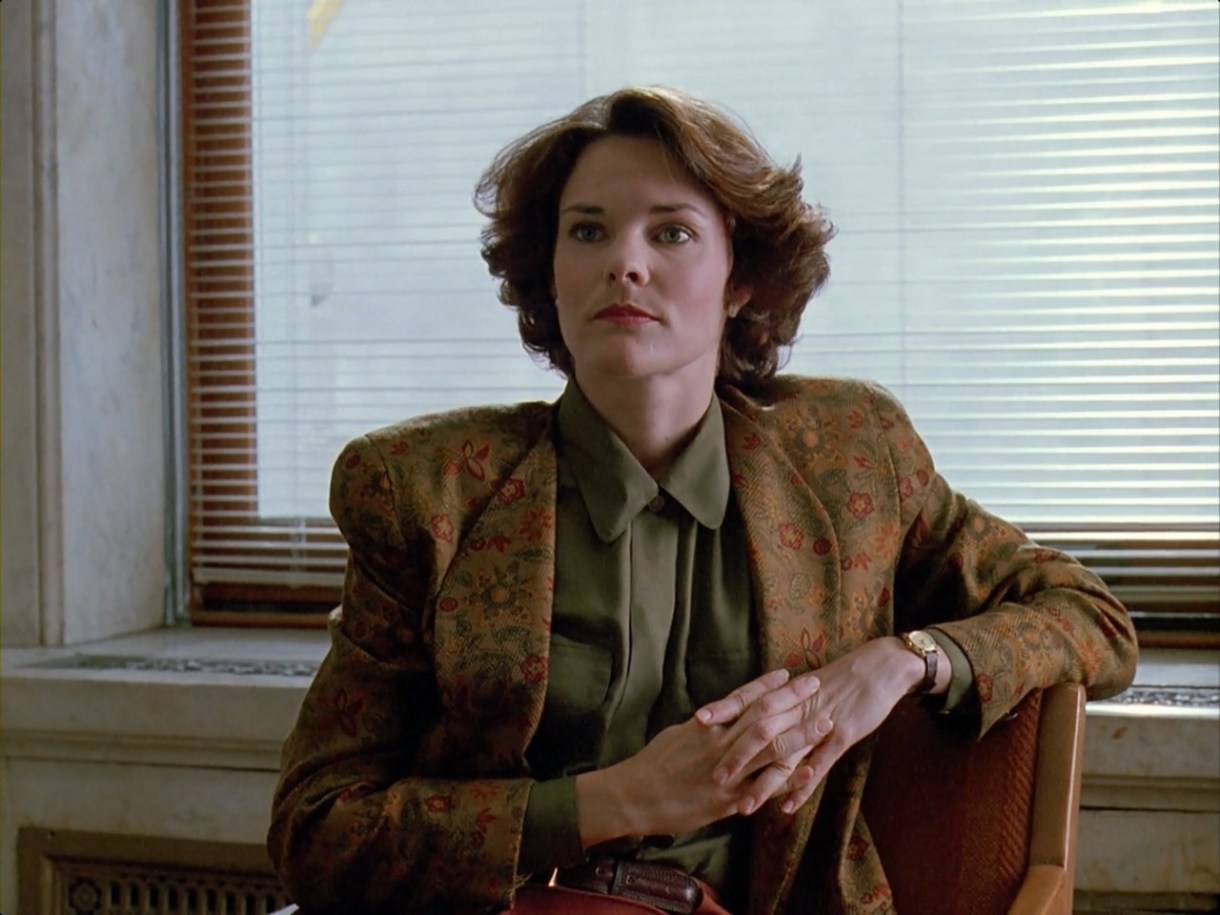 Blazer.
---
6. Assistant District Attorney Casey Novak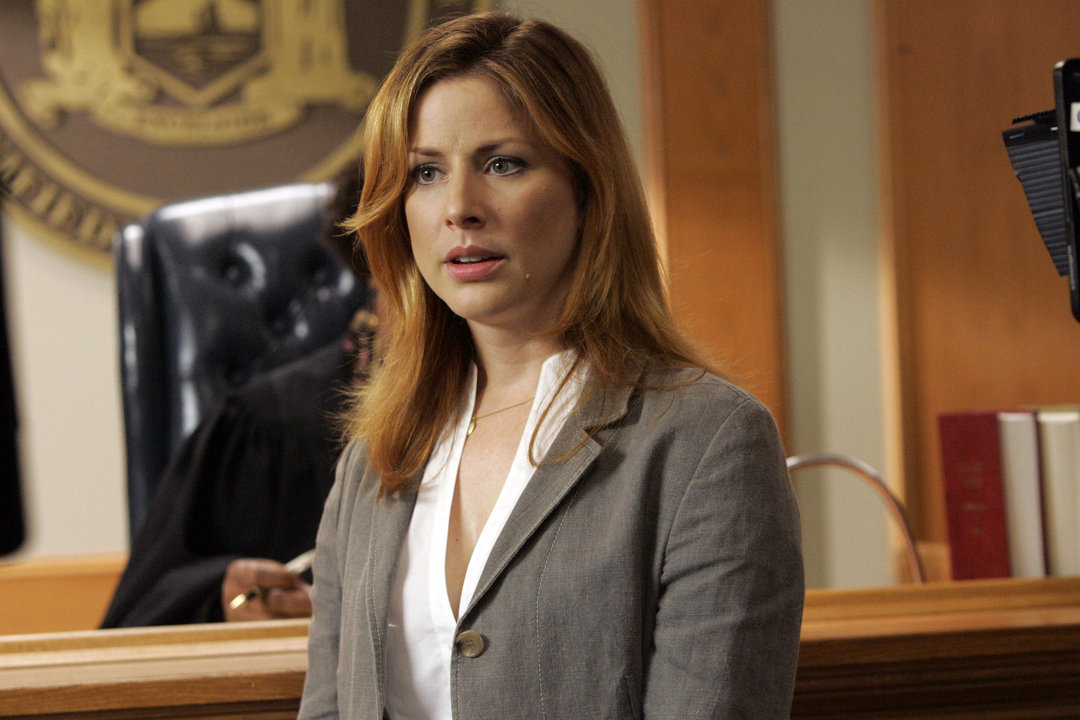 Lesbian voice. In her first appearance on the show as ADA, lesbian doyenne Olivia Benson comes to Casey's office to yell at her and finds Casey IS ALREADY CRYING. This is a unique lesbian trait, crying in anticipation of being yelled at by Olivia Benson. Also: plays softball, troubled ex, tense relationship with her former lover/mentor Elizabeth Donnelley.
In her former life as a straight woman, appeared as a witness in a case involving everybody's favorite procedural topic, autoerotic asphyxiation.
---
5. Medical Examiner Melinda Warner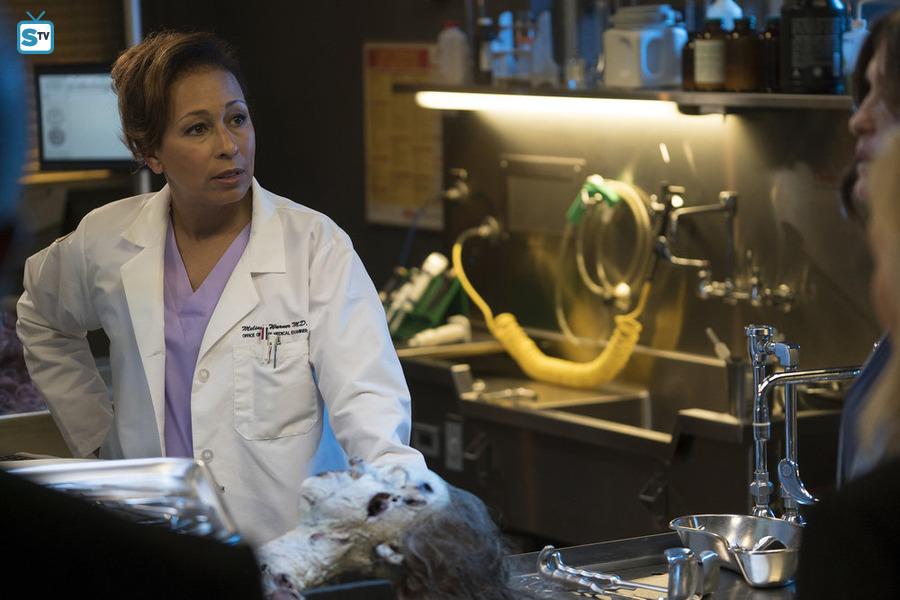 Knows her way around a body, strategically buries the lede. Is the Heather Hogan of Law & Order in that every time she walks into a room I think, "Oh good, somebody has arrived to make sense of things." Looks good in a lab coat.
---
4. FBI Special Agent George Huang
SORRY IT'S TRUE.
---
3. Assistant District Attorney Alexandra Cabot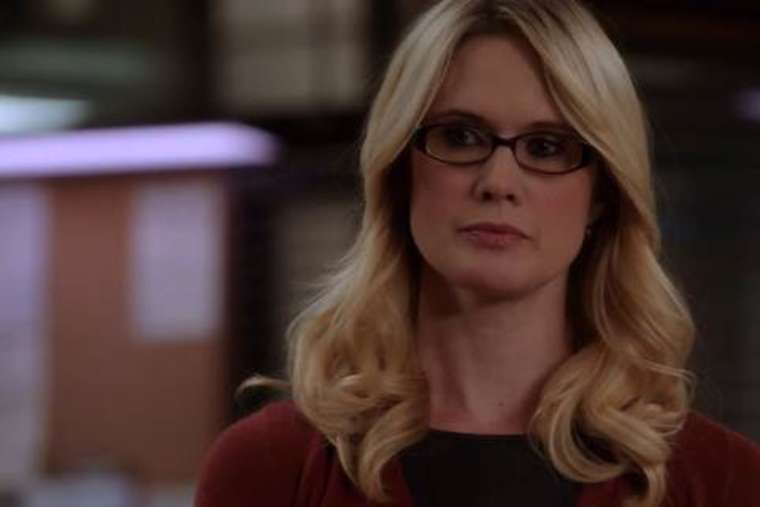 Lesbian voice. Has an off-screen fan-created deeply implied romantic relationship with Olivia Benson. The Ciara song "Like a Boy" was inspired by Alexandra Cabot, I think. In a press call, as reported by AfterEllen, Stephanie March said of Olivia/Cabot being in love, "I'm not saying we're not… I'm not saying we're not in love." CLOSE ENOUGH.
---
2. Assistant District Attorney Serena Southerlyn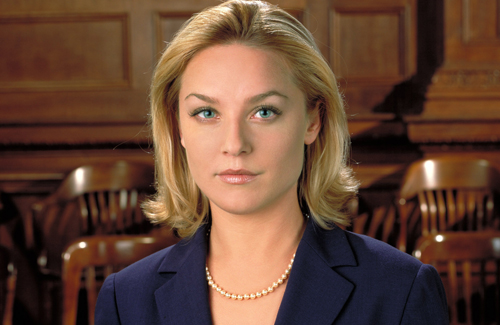 Good news here is that Serena Southerlyn, in addition to having my middle name as her last name but with the Southern term "Southern" in front of it, is actually a lesbian. We know this because HER LITERAL LAST LINE ON THE SHOW FOREVER was after she got fired and asked, "is this because I'm a lesbian?" We all know the answer to that is always yes. (Technically her last line is "good… good" after Branch says she's not being fired for being a lesbian. But she is being fired for being too emotional about her cases, which is basically the same thing.)
---
1. Olivia Benson

Straight girls hate her butch haircuts. Is Olivia Benson.