This morning at the gym I was thinking about Tori from Saved By The Bell and how she reminded me of my babysitter and how I thought she was the all-time coolest and then I found out that the actress who played her was gay and my head exploded! So then I decided to make this list.
Some of the women on this list were out when they were on television, but most of them kept their sexual orientation on the down low until recently. Let's look back at all the girls we lusted after who it turns out also enjoyed lusting after other girls!
---
1. Leanne Creel, Tori in Saved By The Bell
Suddenly Kelly Kapowski and Jessie Spano were nowhere to be seen and instead we were gifted with this smokin' hot tough girl in a leather jacket. No explanation whatsoever! After acting in a bunch of shows about teenagers, Creel went to UCLA and got into film production. She now runs her own production company and married her partner Rinat Greenberg on June 17, 2008, during that brief window of legalized same-sex marriage in California before Prop 8 was passed. They have two sons.
---
2. Meredith Baxter, Elyse Keaton on Family Ties
Famous Family Ties actress Meredith Baxter came out to herself in 2002 (and to us in 2009), after three marriages and a brief lesbian affair in 1996 that she didn't take seriously at the time. She began dating her now-wife, Nancy Locke, in 2005, and rumors began swirling about her sexuality after she appeared on a Sweet Cruise in November 2009. She told The Today Show that it was that same-sex relationship in 2002 that changed her everything: "It was that kind of awakening. I never fought it because it was like, oh, I understand why I had the issues I had early in life. I had a great deal of difficulty connecting with men in relationships."
---
3. Raven-Symone, Olivia on The Cosby Show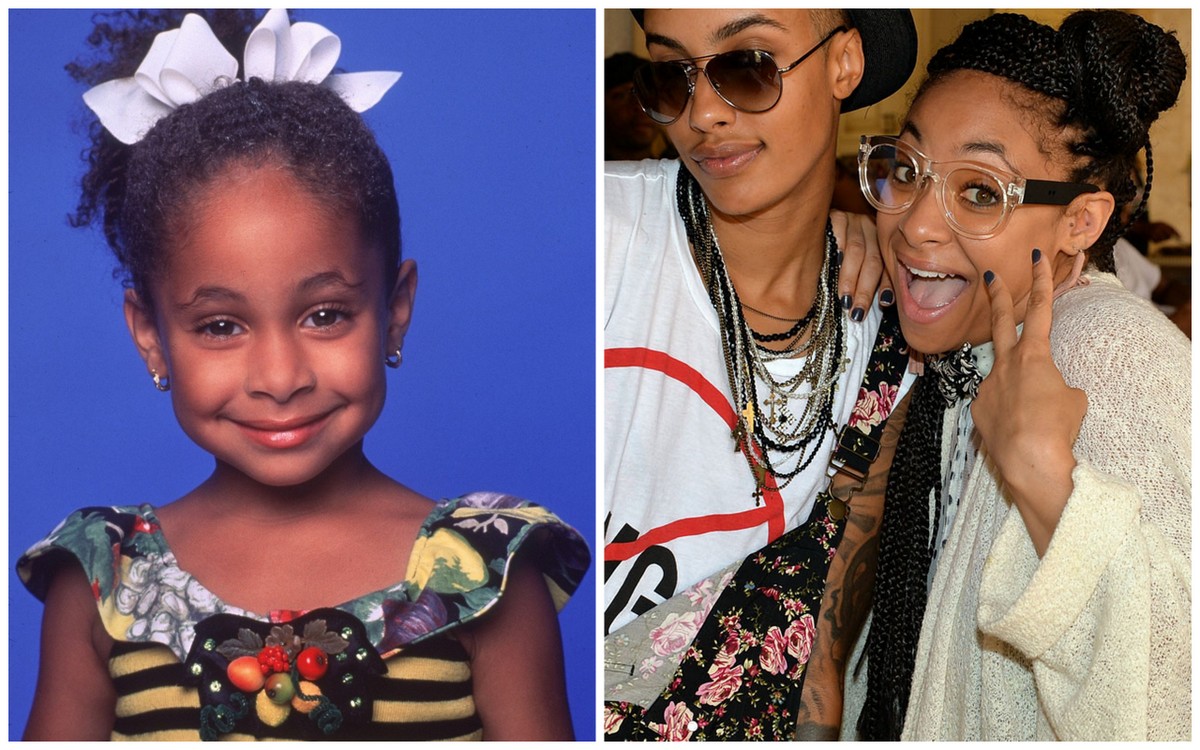 The cutest little kid on The Cosby Show grew up into the cutest most crittery woman who enjoys the company of other women.
---
4. Margaret Cho, Margaret on All-American Girl

The short-lived 1994 sitcom All-American Girl became a legendary catastrophe and Margaret Cho's famous for much more than being on this show. (For example: stand-up!) But the sitcom was my introduction to Margaret Cho (I genuinely loved the show) and will always be remembered as the first American prime-time network sitcom about an Asian-American family. (The second, Fresh off the Boat, premiered this year.)
---
5. Sara Gilbert, Darlene Conner on Roseanne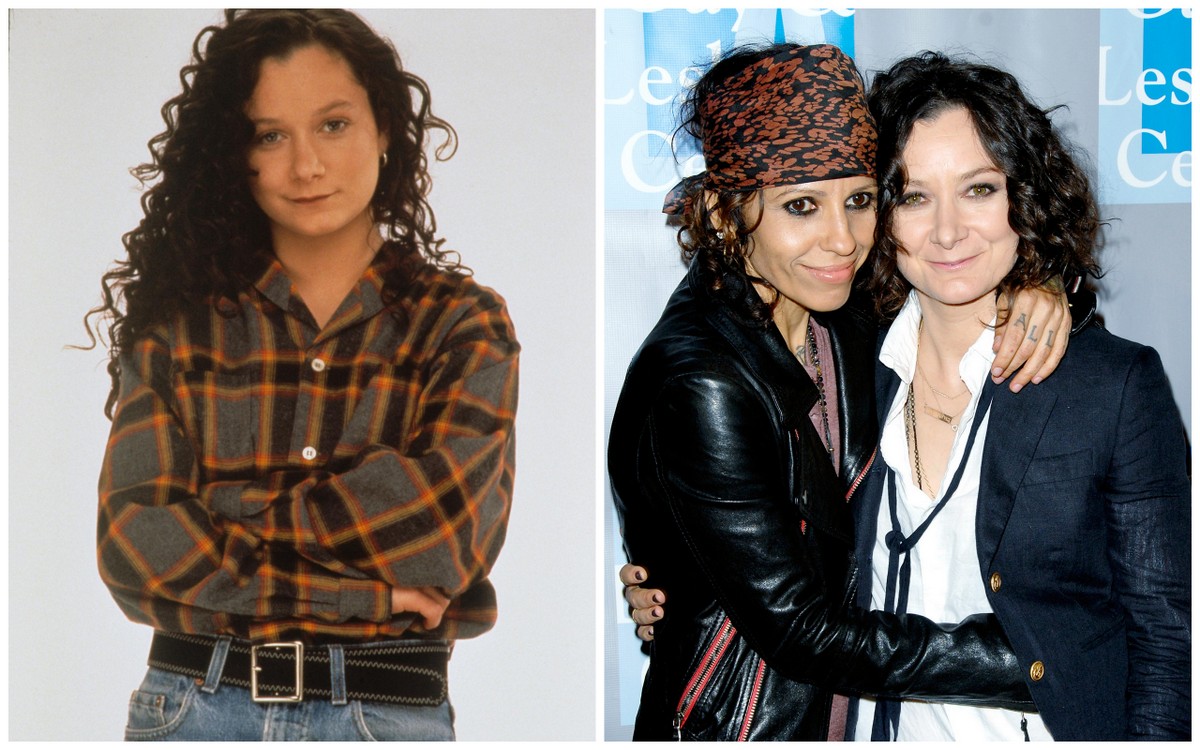 Darlene didn't have to be a lesbian to be a lesbian fashion icon, so Sara Gilbert coming out as an adult felt like a pretty natural next-step in her development as a public figure . She's now a co-host on The Talk, has a recurring role on The Big Bang Theory, and is married to Linda Perry. She has two children with her ex, TV Producer Allison Adler, and is currently pregnant!
---
6. Kristy McNichol, "Buddy" on Family and Barbara Weston on Empty Nest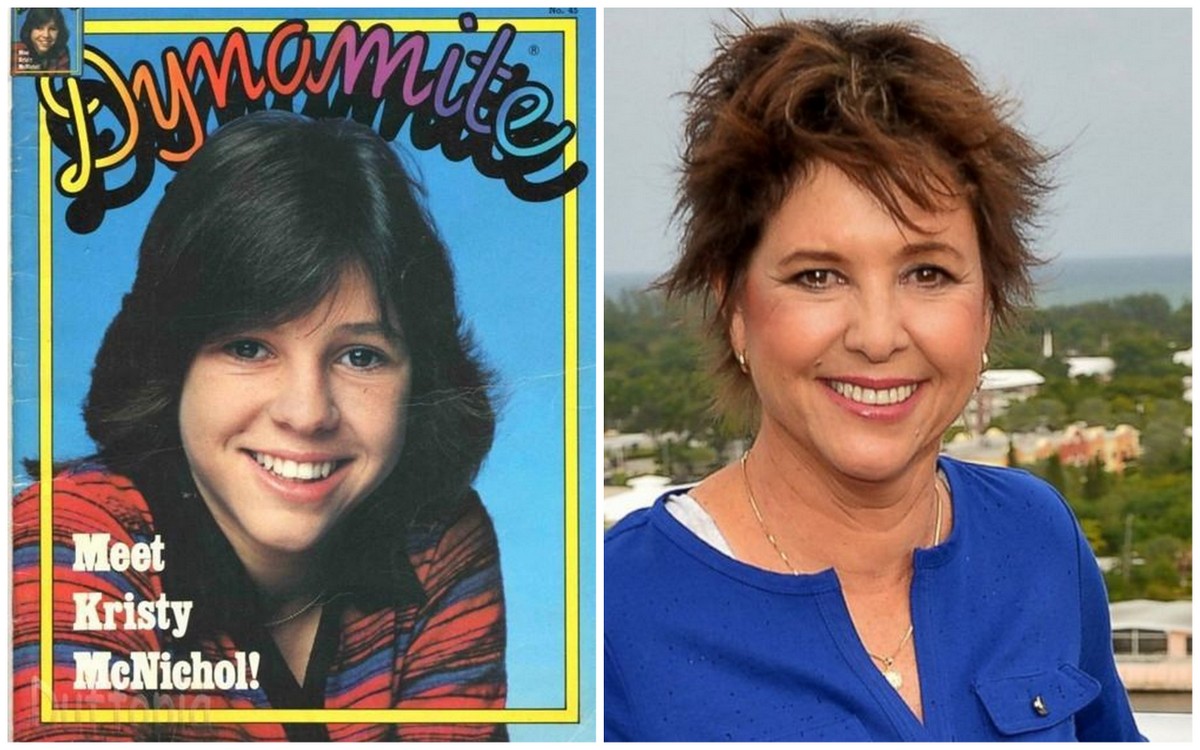 After starring in the hit movie Little Darlings and the TV show Family, Kristy McNichol landed what turned out to be a 200+ episode role on Empty Nest, eventually leaving the show in 1992. McNichol then vanished from the public eye for quite some time and re-emerged in 2012 as a bona-fide lesbian.
---
7. Iyari Limon, Kennedy on Buffy the Vampire Slayer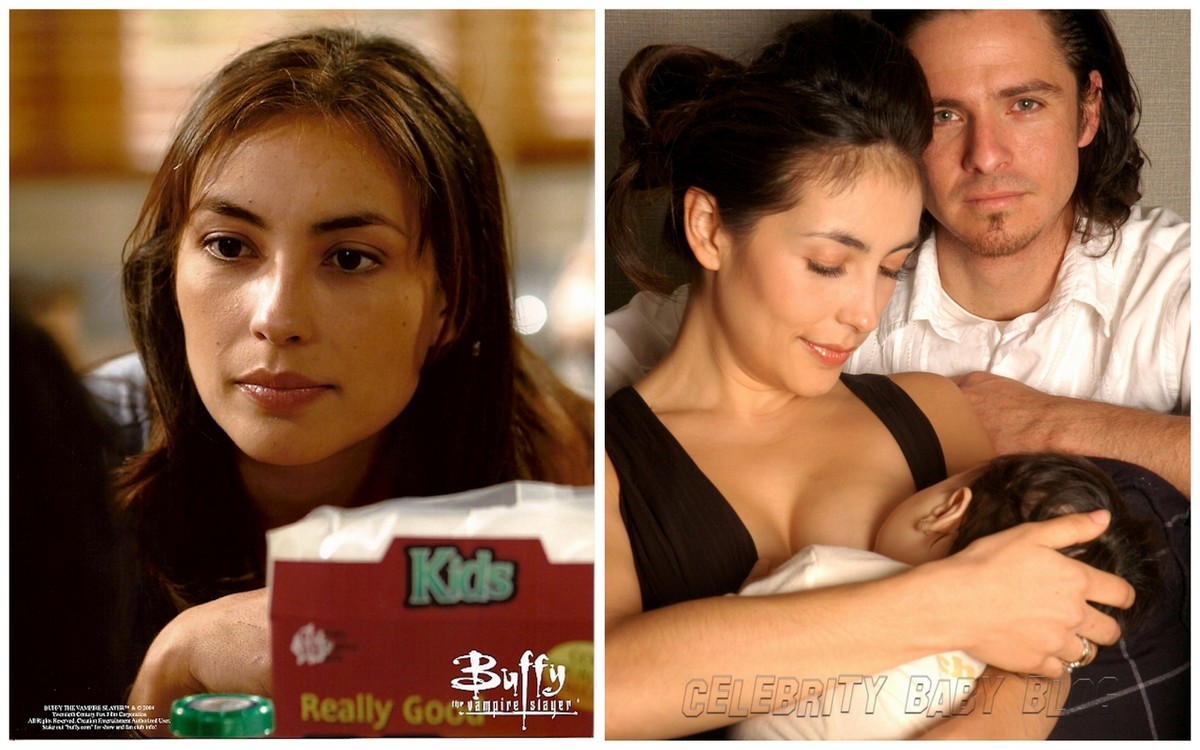 Technically, this would count as a TV star of the early '00s, since Limon joined the cast of this '90s show in the early '00s. BUT WHATEVER.
Limon joined the Buffy cast late in the game, playing Willow's new love interest, Kennedy. In a 2006 interview with AfterEllen, Limon revealed that she'd had "intimacy" with a female friend as a teenager but didn't think she was gay or bi, even while doing research for her role on Buffy. Then she met DJ Sandra Edge, who she was dating at the time of the interview. "I loved how she was just in her own little world, and she was so cute," she told AE. "I love androgyny, androgynous women. You know, short hair, really don't have to wear a lot of make-up, pretty face, just cool and confident and know who they are." She actually auditioned for the role of Carmen on The L Word, and during her audition, ad libbed "Quiero lamerte hasta que te vengas en mi boca mil veces" ("I want to lick you until you come in my mouth a thousand times") into Kate Moennig's ear. Although Limon didn't get the part, The L Word kept the line. She married her husband Alejandro Soltero in 2007.
---
8. Sandra Bernhard, Nancy Bartlett on Roseanne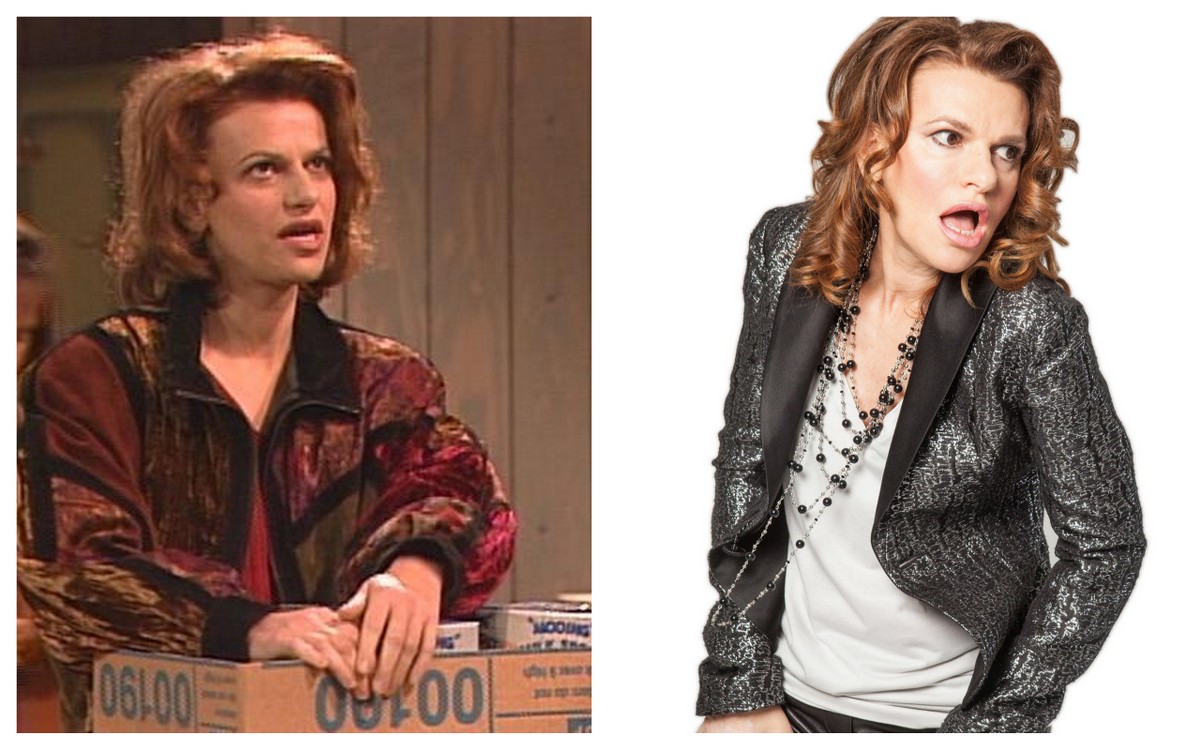 Stand-up comedian and actress Sandra Bernhard played Nancy Bartlett, one of the first openly lesbian recurring characters on American television, from 1991-1997. Bernhard has been openly bisexual for quite some time, including that time she gave Patricia Velasquez her big gay awakening. She has a daughter, is in a relationship with Sara Switzer and is currently on a stand-up tour.
---
9. Amanda Bearse, Marcy D'Arcy on Married… With Children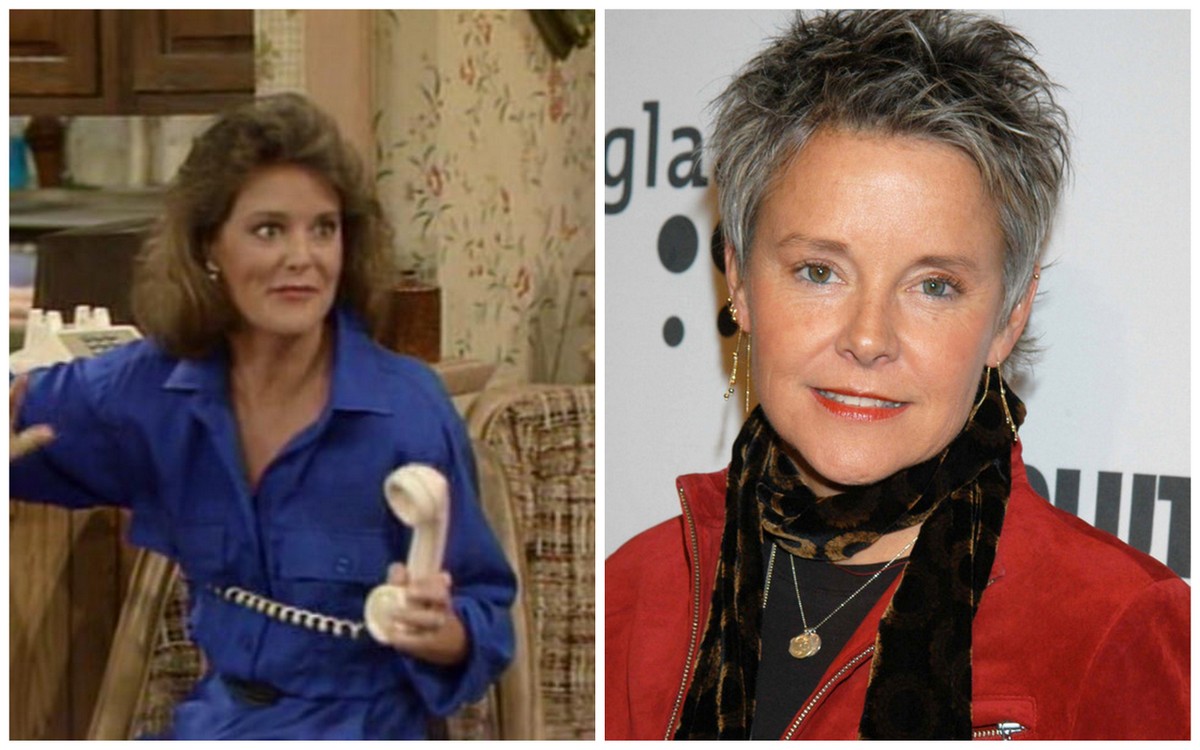 Bearse got her start in theater, eventually landing a recurring role on All My Children in the early '80s. But she's best known for playing Marcy D'Arcy on Married…with Children for ten years (1987-1997). She's been an out lesbian since 1993, and married to her wife Carrie Schenken since 2010. Furthermore, she and Rosie O'Donnell are responsible for bringing The Big Gay Sketch Show to Logo in 2007.
---
10. Maia Brewton, Shelly Lewis on Parker Lewis Can't Lose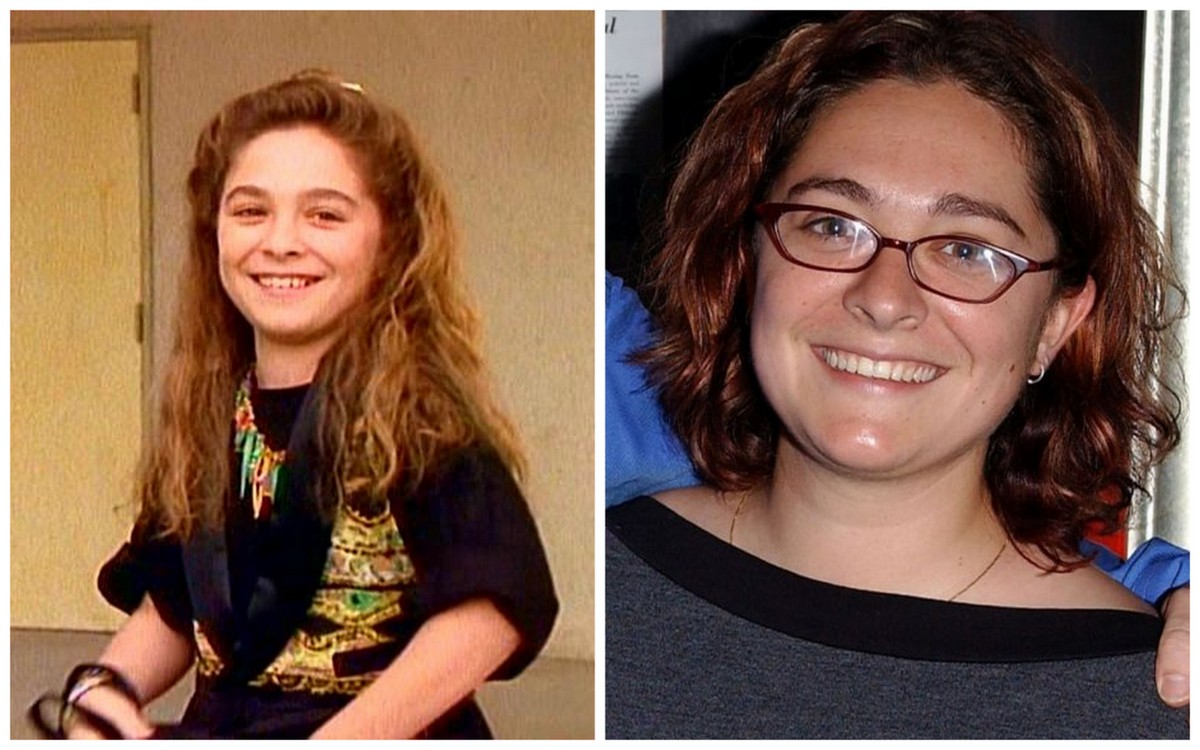 You're might recognize her from Adventures in Babysitting, but Brewton also starred as Shelly Lewis on Parker Lewis Can't Lose for three years. She married her partner Laura Spots in 2008.
---
11. Geri Jewell, Cousin Geri on The Facts of Life
Jewell is best known for her 1980-1984 role on The Facts of Life, which made her the first person with a disability to have a regular role on a prime time TV series. The title of her 2011 autobiography, I'm Walking As Straight As I Can, was a nod towards her lesbianism. LGBTQ Nation reports that the book "talks about her struggles growing up with a disability and how she dealt with her sexuality as a child, and her struggles as an adult with tax problems and drug addiction."
---
12. Ellen DeGeneres, Ellen on Ellen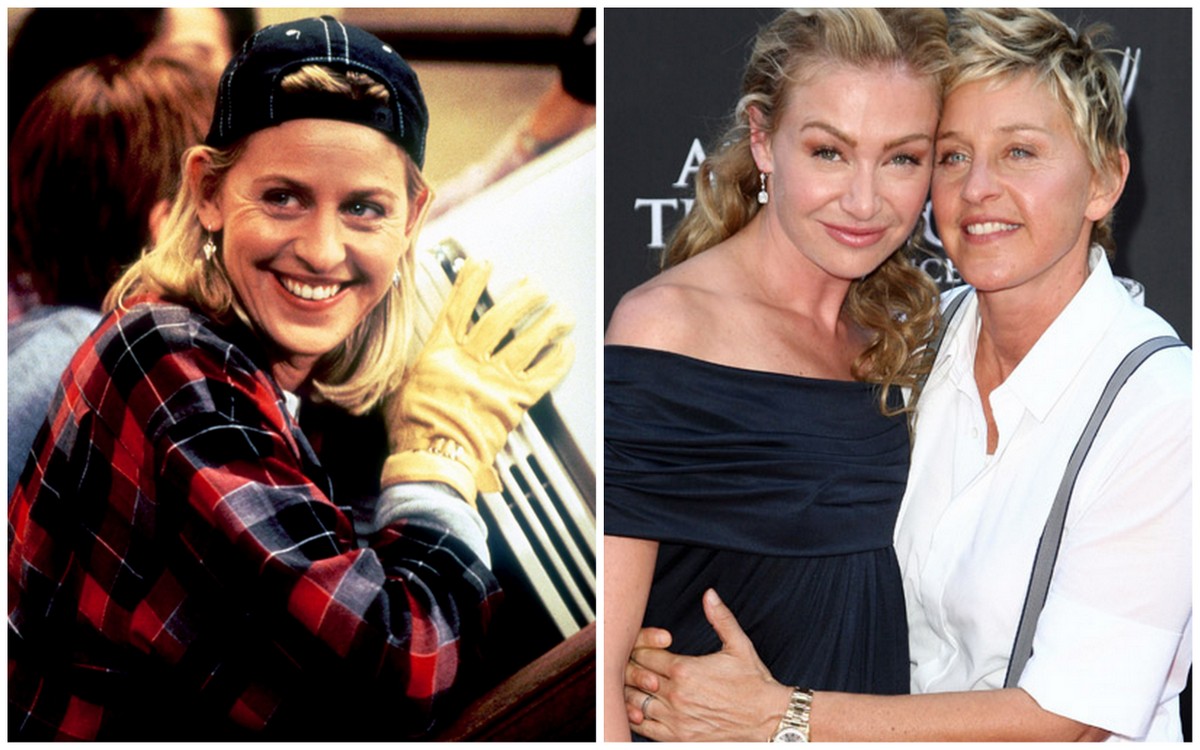 DID YOU KNOW? DID YOU KNOW THAT ELLEN DEGENERES FROM THAT FUNNY SITCOM ELLEN IS GAY? SHE EVEN CAME OUT AS GAY ON HER SHOW!! IT WAS A REALLY BIG DEAL!
---