A big breakthrough moment for me about my own sexual orientation happened after reading an interview with Erin Daniels, who played Dana Fairbanks (RIP) on The L Word, in which she affirmed that despite playing a gay lady on a teevee show, she was in fact a heterosexual. I remember thinking, "oh come on, how could you be on that show and make out with so many girls and not become at least a little bit gay!?" Then I realized, Erin Daniels can be on that show and make out with so many girls and not turn at least a little bit gay because Erin Daniels isn't a little bit gay. If I, on the other hand, suspected it'd be impossible for me to do the same, perhaps that meant, you know, that I was a little bit gay. This turned out to be wrong: I'm actually a LOT bit gay.
Regardless.
When the show launched, "which of these actresses are gay in real life" was a common question asked of the cast members at press junkets and interviews. It was a different time, then. Leisha Hailey was the only out lesbian in the main cast. Kate Moennig was also a lesbian but it wasn't okay yet to say so, at least not anywhere important or public or in print. Karina Lombard, Mia Kirshner and Laurel Holloman had all hinted at or embraced the bisexual label at some point, but both Laurel and Karina have since redacted the identification. Karina's statement hurt the most, perhaps, as she indicated that being on the show was what convinced her she wasn't bisexual anymore. Laurel, who'd identified that way after having an experience with another woman following her part in The Incredibly True Adventures of 2 Girls In Love, eventually came to feel that that relationship was a one-off and it wasn't right for her to continue identifying as bisexual.
On the flipside, though… here are the ones who are now publicly gay, lesbian, queer or bisexual:
1. Leisha Hailey / Alice Pieszecki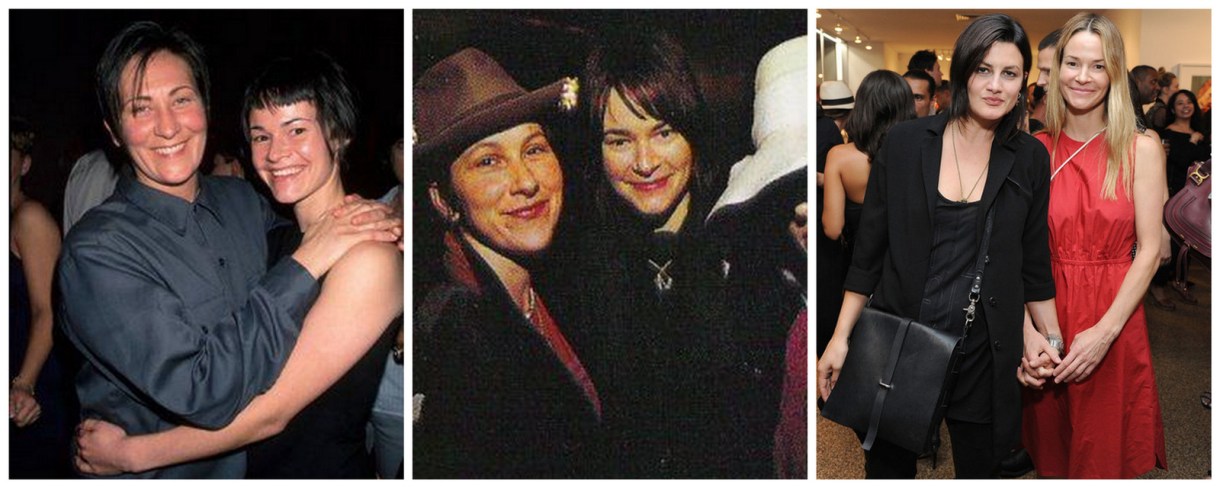 The only out lesbian playing a main character when the show premiered, Leisha Hailey had been a musician and an actress for a decade, and famously once dated worldwide lesbian heartthrob kd Lang. While on The L Word, Hailey was dating Nina Garduno of Free City, which's how the show scored so much Free City apparel for characters who definitely couldn't truly afford $150 t-shirts. Mid-series, she formed the band Uh Huh Her with Camila Grey, who was then dating Clea Duvall. These days, Grey and Hailey are dating each other and getting kicked off airplanes.
---
2. Kate Moennig / Shane McCutcheon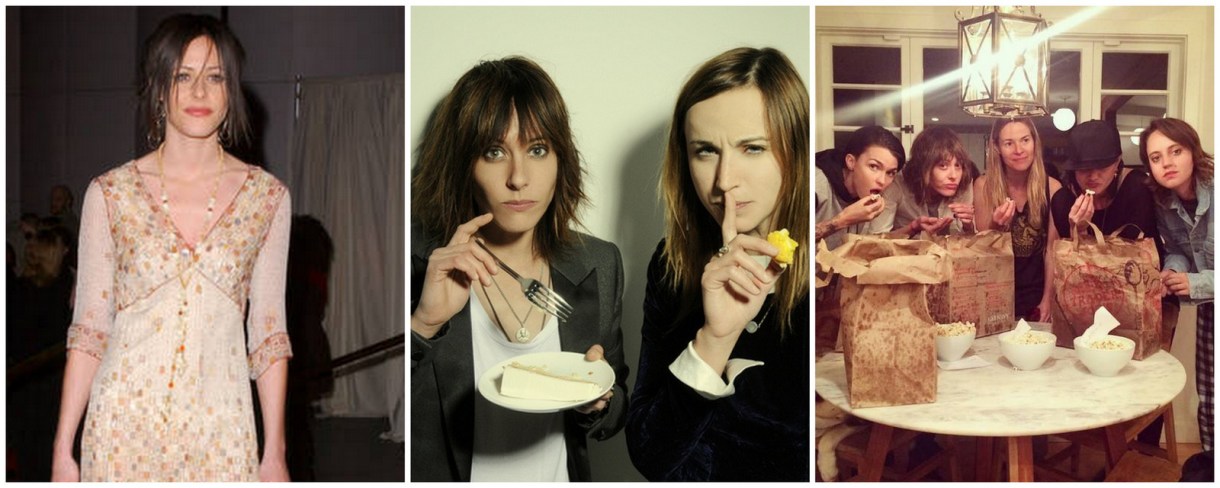 Moennig is Gwyneth Paltrow's cousin and has been playing queer and trans roles on television and in the movies since her first big break getting the part of Jake Pratt on Young Americans. Moennig's sexual orientation has always been a bit of an "open secret," but she didn't wholly give up on avoiding it until after The L Word — she dated Holly Miranda for a while, has been an ambassador for Wildfang, remains in a queer girl squad with Leisha Hailey, did a documentary about gay youth homelessness, and tweets / instagrams hella gay shit all the damn time. Also, possibly dated Evan Rachel Wood?
---
3. Kristanna Loken / Paige Sobel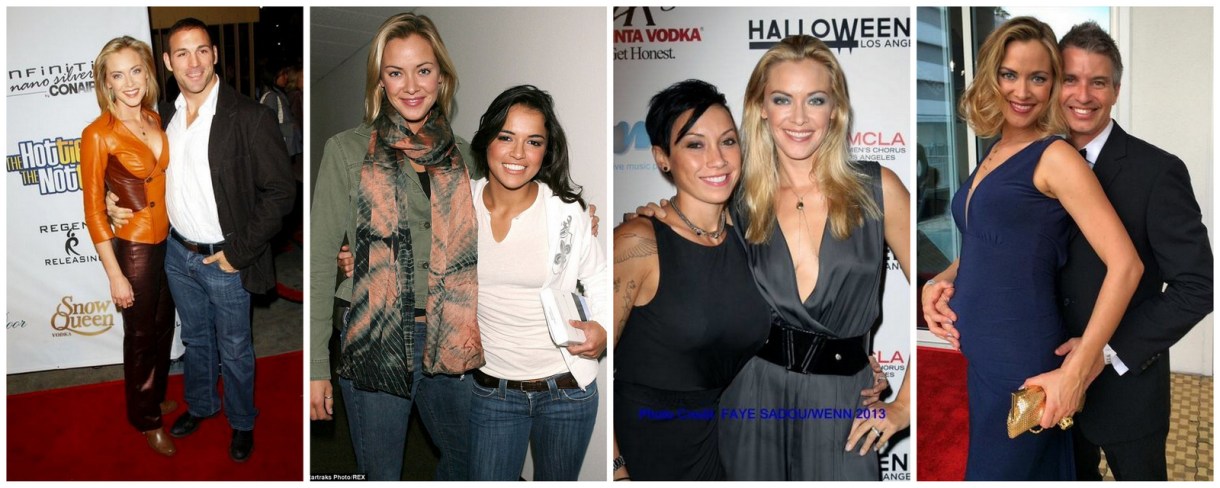 Loken was well-known amongst shameless lesbian gossip hounds (read: me) as the ex-girlfriend of Michelle Rodriguez and ex-kisser of Pink. Loken came out as bisexual in Curve Magazine in 2006 and showed up on The L Word shortly thereafter. She has since had relationships with both men and women and is currently pregnant and in a relationship with a man.
---
4. Clementine Ford / Molly Kroll
Just as The L Word was ending, Clementine Ford appeared on the cover of DIVA magazine in a "coming out" interview that Ford immediately claimed did not actually happen, although she soon thereafter told The Advocate that she was gay, but wanted there not to be "this big emphasis on it." She also denied rumors from DIVA Magazine that she'd had an affair with Kate Moennig, her on-screen love interest. She dated Linda Perry from 2009-2011, and married actor Cyrus Wilcox in April 2013.
---
5. Daniela Sea / Max Sweeney
In 2006, Sea told AfterEllen, " I…don't believe that gender is just binary, and I never have, so that's what pulls me to sometimes politically identify as a lesbian, because I'm a feminist, and I feel like women are still so suppressed." She remains an activist and a DJ, doing indie projects and being cute. She has said of her time on The L Word, "Max was usually treated as an outsider in the story, and a fair amount of that bled onto me personally from a few people I had to work with."
---
5. Elizabeth Keener / Dawn Denbo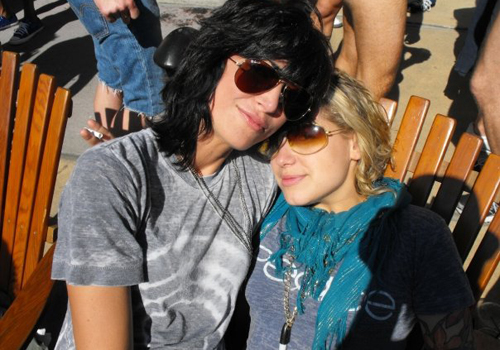 Keener was one of those up-and-coming actresses in TLW who was pretty clearly living the life of a gay lady but not ready to say so. AND THEN. "Gay Pride Weekend had such a buoying effect on Keener that the actress stepped out in public not one, not two, but three times, with rumored new lady love Jackie Warner of Bravo's Work Out," wrote Gawker in 2008.
---
6. Guinevere Turner / Gabby Deveaux
Turner was part of the general social web that wrote and produced The L Word, having worked on films like Go Fish with people like her ex-girlfriend, co-executive producer Rose Troche. She was one of a handful of out actresses who appeared on the show because you cannot make the first american lesbian TV show ever without giving Guienevere Turner a part. She also wrote three episodes.
---
7. Patricia Velasquez / Begoña
Velasquez had a bit role as the actress playing Marina in Lez Girls, but remained deeply closeted until last year, when she came out and released a memoir about her life, including details of her relationship with Sandra Bernhard.
---
8. Ali Liebert / Rebecca
Liebert was one of many Canadian actresses who played tiny roles with zero lines because The L Word shot in Vancouver. She went public about her relationship with her girlfriend in 2015.
---
9. Jane Lynch / Joyce Wyshnia
As a character actress, Lynch never felt the need to come out, but has been living an openly lesbian life for all of her career. Her career has taken off since The L Word, and she also got married and then divorced. Also, she can do no wrong.
---
11. Alexandra Hedison / Dylan Moreland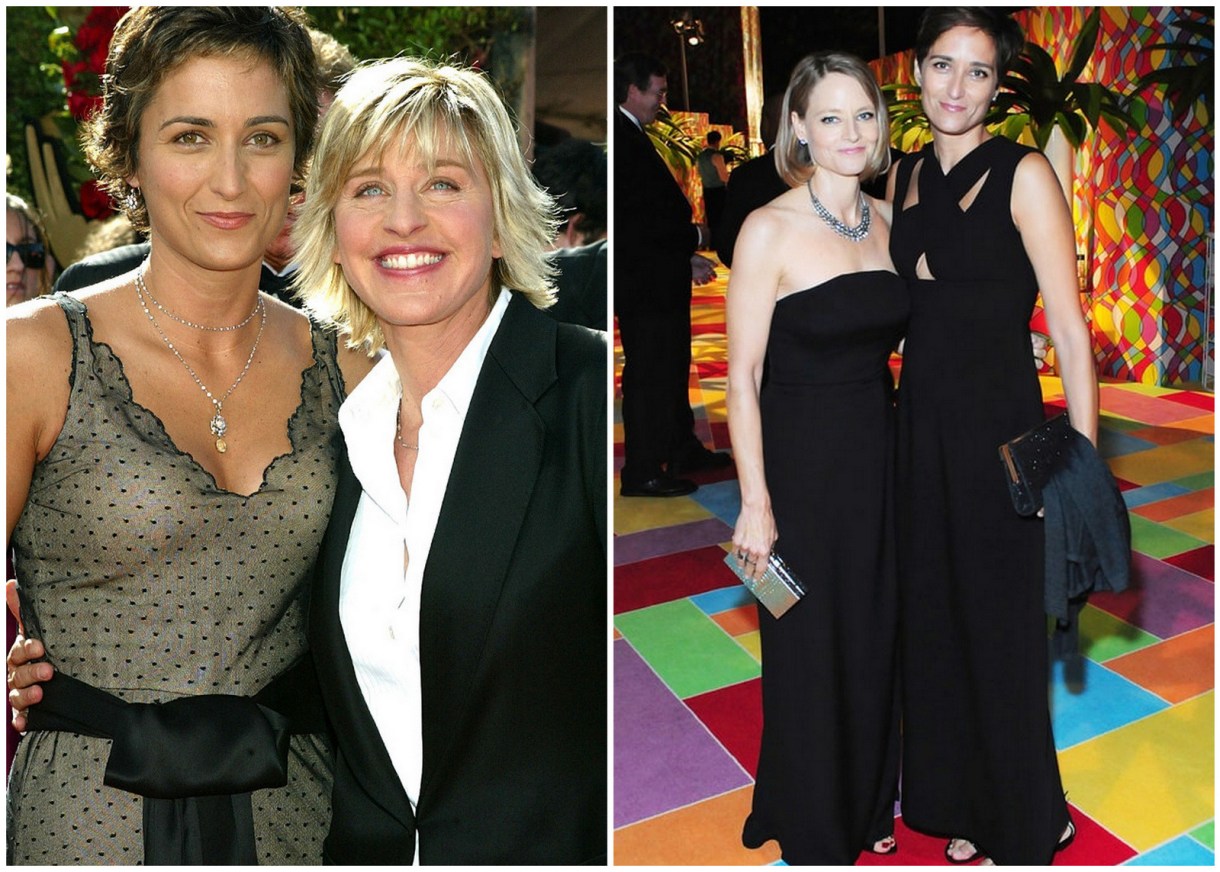 Hedison was the noteworthy ex-girlfriend of Ellen DeGeneres and a successful photographer when she joined the cast as Helena Peabody's love interest Dylan in Season Three. She scored big in the Lesbian Mate Bingo in 2014, marrying Jodie Foster.
---
12. Holland Taylor / Peggy Peabody
It was a gift from the great lesbian beyond when we learned this very year that our dearest most treasured Sarah Paulson and our dearest most treasured Holland Taylor were madly in love and not afraid to say so. That was the day I started writing this post, which I then abandoned, and then re-engaged with because we have no content for today! Fun story: the first time I became aware of Sarah Paulson's existence was when I saw a reading of a play about making The L Word, written by Susan Miller, in which Sarah Paulson appeared. So did Kate Moennig. Now, here we are.
---
13. Kelly McGillis / Colonel Gillian Davis
McGillis played a closeted Colonel trying to kick Tasha out of the military in Season Five of The L Word. McGillis herself remained in the closet until a few months after TLW wrapped up, coming out as a lesbian in May of 2009.
---
14. Sandra Bernhard / Charlotte Birch
Bernhard has been an out bisexual comedian for many years, going back to her rumored romance with Madonna in the '90s, which is one of my favorite things to ever happen.
---
15. Heather Matarazzo / Stacy Merkin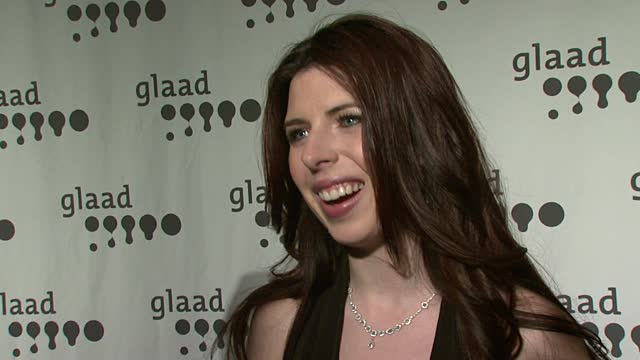 Heather Matarazzo came out discretely in 2004, and began a guest role of Stacy Merkin on The L Word in 2007. She began dating musician Caroline Murphy in 2007 and the two broke up in 2012. She also played gay in the short-lived Logo series Exes and Ohs.
---
16. Tammy Lynn Michaels / Lacey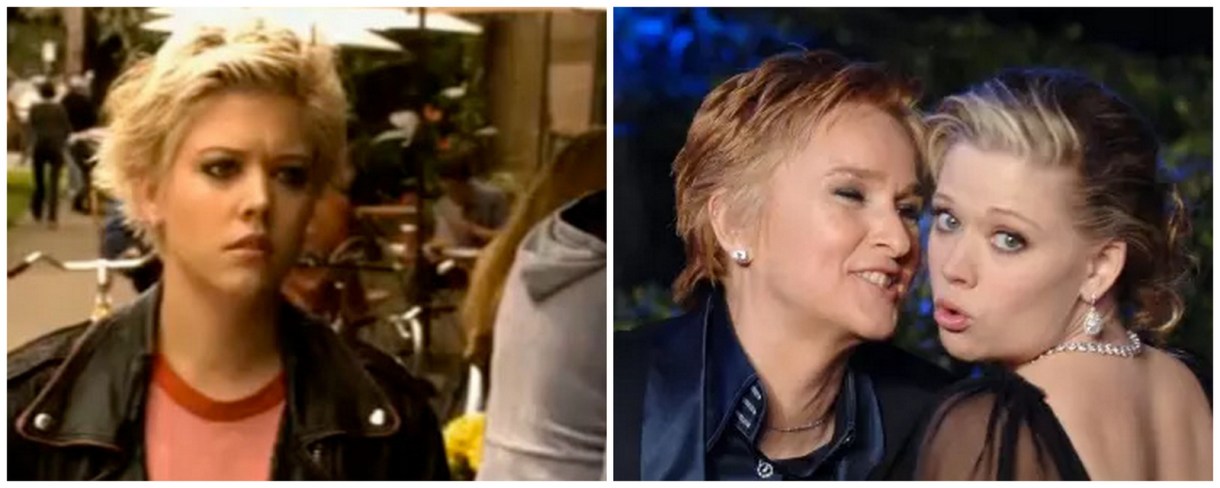 Melissa Etheridge's ex-girlfriend's acting career never fully took off, but she had a very memorable turn as Lacey, Shane's insane stalker, in The L Word.
---
17. Patricia Melone / Woman #1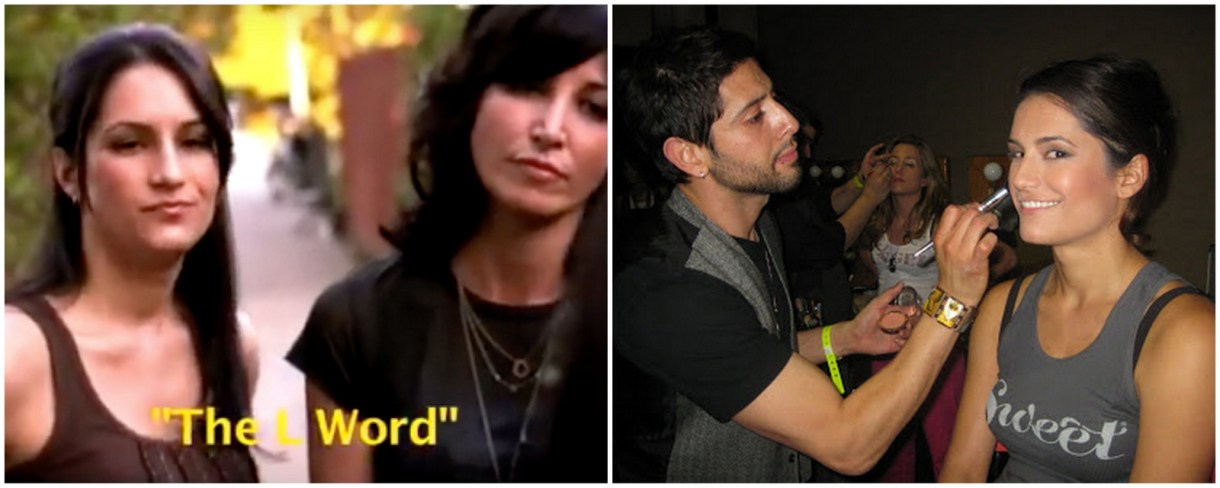 Melone, who eventually became a spokeswoman for lesbian vacation company Sweet, crashed the set of Lez Girls with Dawn Denbo in Season Five.
---
18. Lucia Rijker / Dusty
Rijker is a world-famous kickboxer known as "the most dangerous woman in the world" who appeared twice on the show, once as Dana's trainer and again as Helena's jailhouse lover Dusty. She was actually Ilene Chaiken's personal trainer at one time, and the two were working together on a project about female athletes. In 2008, she told Curve Magazine that she doesn't put a label on her sexuality.
---
19. Luvia Petersen / Dax and "Cowboy"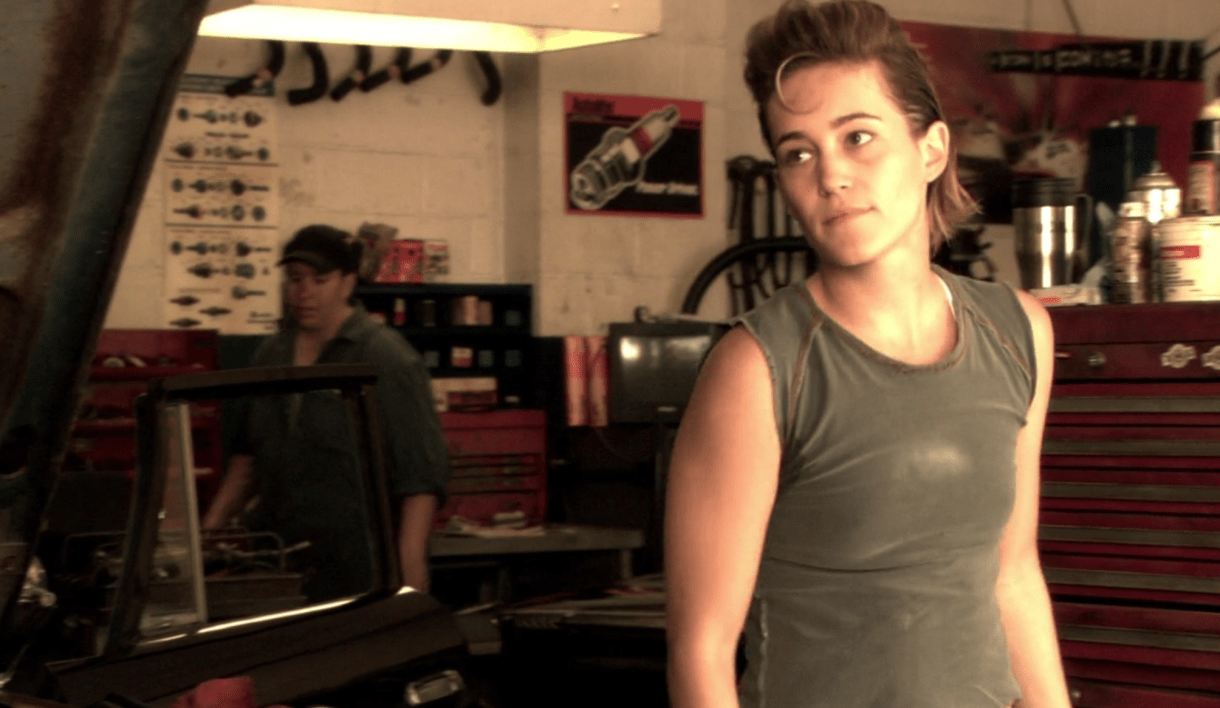 Peterson, another Canadian actress, is bisexual. She played two bit parts on The L Word, including Dax, an employee of Ivan's garage.
---
20. Katie Messina / "ER Nurse" – POSSIBLY NOT QUEER I COULD BE WRONG DON'T @ME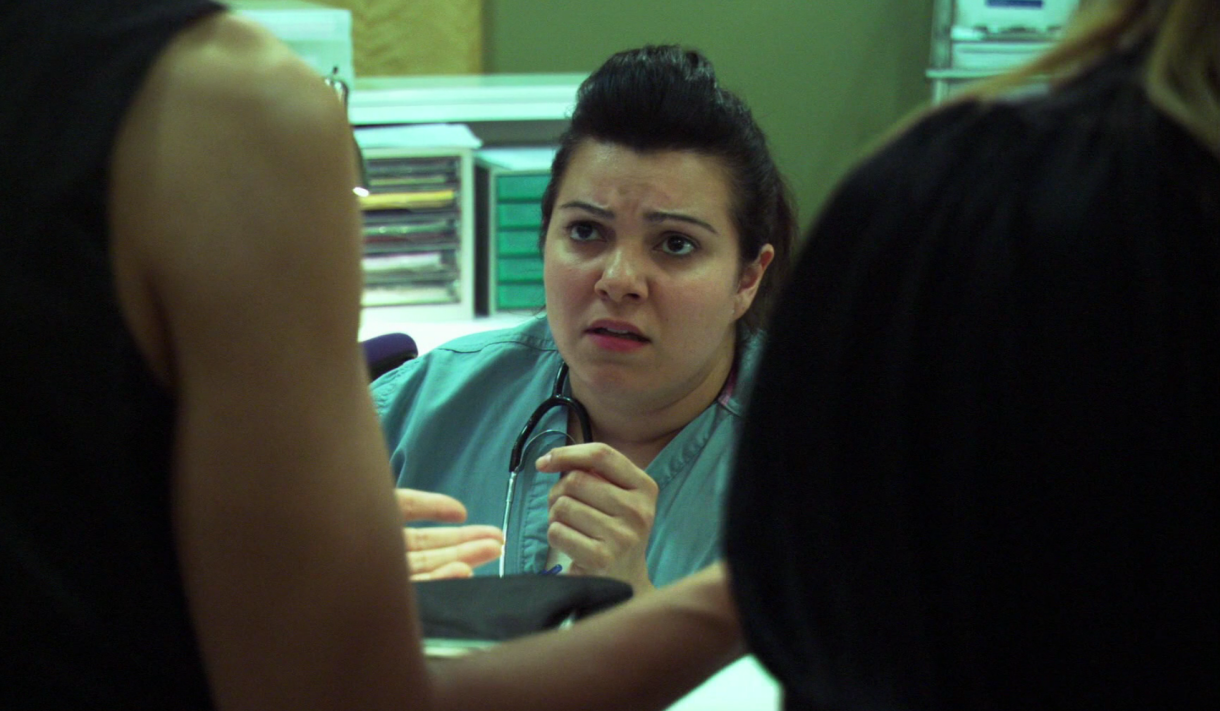 Another Canadian actress, Messina isn't well-known enough that I can tell you with 100% certainty that she is queer, but I'm like 95% sure that she is queer, because she pings like whoa, posts kinda gay shit on her instagram, and also directed a play in a theater festival specifically for LGBTQ humans.
---
21. Brynn Horrocks /  "Flight Attendant"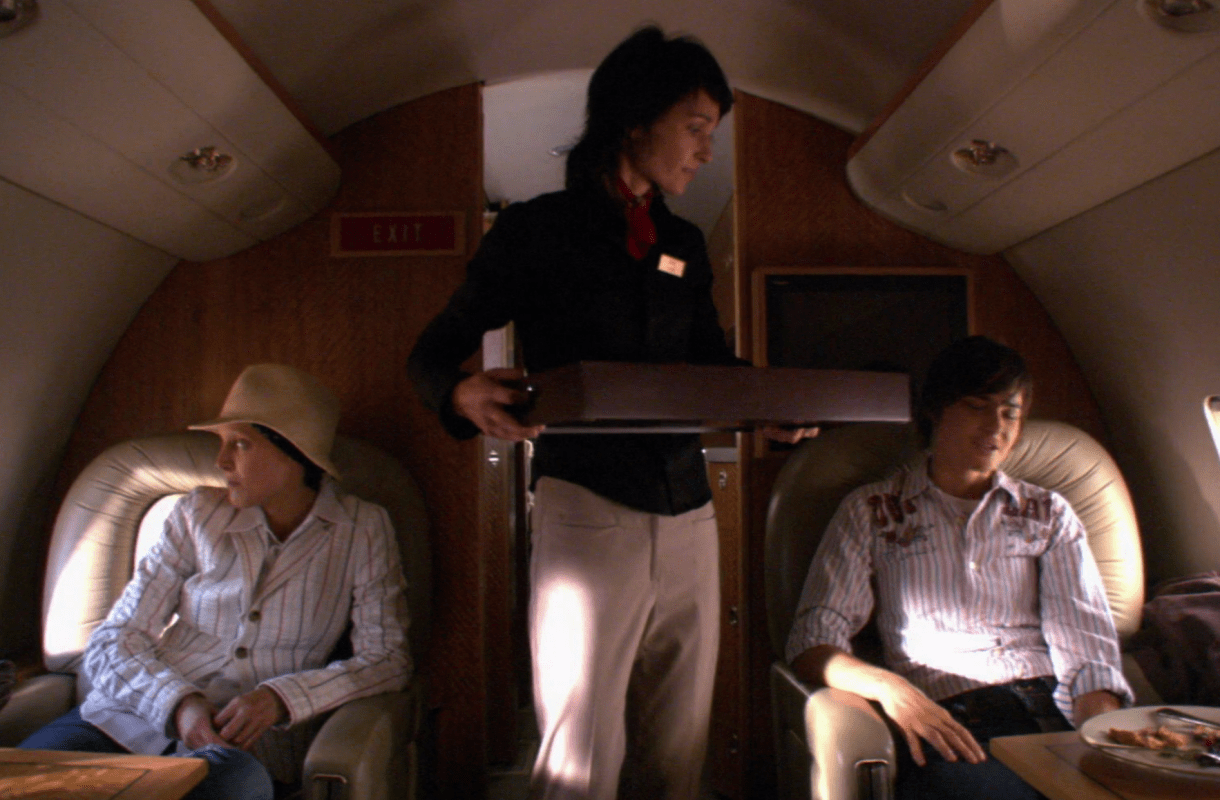 What a role! What a time to be alive!
---
And, at last, some notably queer guest stars:
Kate Clinton
Elizabeth Ziff
Nona Hendryx
Billie Jean King
Peaches
Angela Robinson
Toshi Reagon
Tegan & Sara
Carrie Brownstein
Corin Tucker