It takes a lot for a person to do no wrong. The editors of this magazine have knocked our heads together to figure out what this means exactly and decided that the definition of a person who "does no wrong" is as follows:
If you make a claim such as "Jane Lynch can do no wrong," no reasonable human being would disagree with you or dissent from your unequivocal opinion. Anyone who disagrees with the statement "Jane Lynch can do no wrong" is an asshole. However, if one desired, one could make a case that other heroes of ours, such as Adam Lambert or Lady Gaga, occasionally are able to do wrong. If someone doesn't like Lady Gaga, you would not write him or her or ze off. You would still perhaps even have a second date with them (Riese has, however, refused a second date because said date did not like Grey Gardens), or marry this person and have their children, or let them be your children's earth mothers.
We have assembled a list of humans who do no wrong. If you disagree with us, you're an asshole.
1. Jane Lynch: The Queen of Doing No Wrong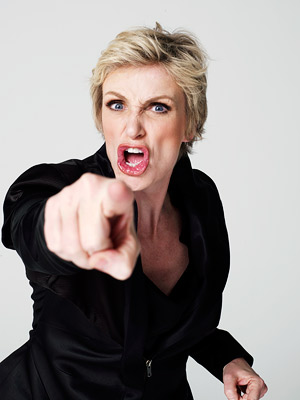 Jane Lynch is the model by which all others could attempt to do no wrong. Describing why Jane Lynch does no wrong is irrelevant because Jane Lynch = Doing No Wrong.
2. Neil Patrick Harris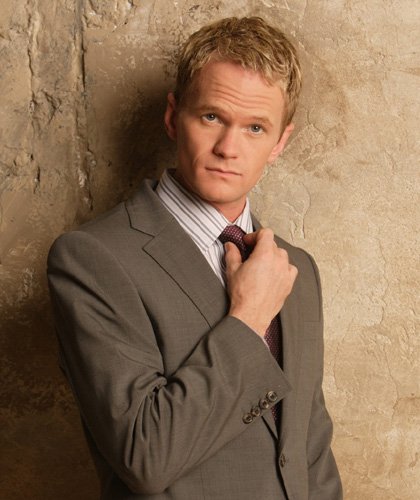 He sings & dances. We all had a crush on him as Doogie Howser, and we all have a crush on him now that he likes boys and we like girls. Also, we're not entirely convinced that NPH himself was not a boy genius like Doogie Howser. He navigated his way from child star to adult star without any crashing or burning, and now everyone embraces his homogayness.
3. Tegan & Sara
This particular inclusion may be up for debate. There are some lesbians who believe Tegan & Sara can do wrong, which is usually a result of said lesbians not understanding why all the other lesbians are so f*cking obsessed with Tegan & Sara. But outside of that niche community, you can't find anyone who could look into their adorable faces, listen to them sing their nice lyrics, and dare to suggest they've done wrong.
4. Ira Glass
Ira Glass, host of "This American Life" on NPR, is a glorious human being. People who don't like "This American Life" are the problem with America. He's also adorably humble in his pledge drives, super-cute about being shy on the teevee, and gets so so so so into his interviews, he laughs a lot during them.
5. Betty White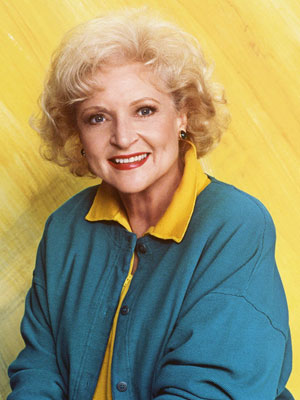 Betty White makes you feel safe and loved, and just when you think she's going to hand you a plate of cookies, she says a bunch of dirty words in a row. Also according to some expert sources, she was a smokin' hot young lady. Also after Saturday Night Live, she stayed out with the cast 'til 3am. Holler!
6. Ellen & Portia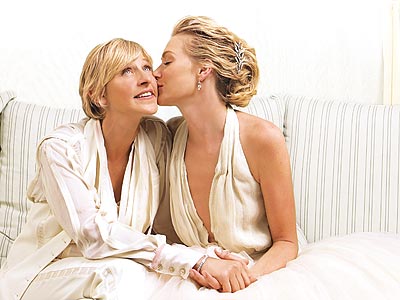 In addition to both of them being gorgeous and Ellen making cute jokes about Portia on her show, they're totally philanthropists and make lesbians look very appealing, even to close-minded people in red states. No wrong can be done here. Unless they break up, in which case we might as well all just slit our wrists.
7. Julie Goldman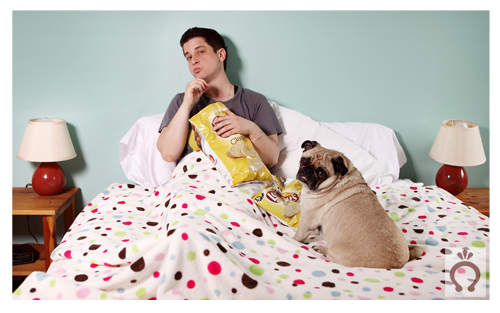 We have been aware of Julie Goldman's ability to do no wrong since 2008, when we first saw her do stand-up on an R-Family cruise and wet our pants and had to buy new pants and order laundry service. The fact that Julie Goldman is now doing a fantastic web-series with Brandy Howard on Autostraddle.com is not the reason she is included here. It is simply further evidence of her ability to do no wrong.
8. Jennifer Beals
In addition to playing Bette Porter, Jennifer Beals can give birth without drugs, runs triathlons for funsies, never travels without her magical holistic balancing tea, meditates regularly, and fixed her Epstein Barr disease by cutting out sugar, wheat and caffeine, and she is teaching her daughter "eco-friendly" living. In fact she recycles SO MUCH that she worries her neighbors must think they never "keep anything."
She's also v. hot, supportive of the gays, and doesn't watch the teevee, even when she's on it.
9. Rachel Maddow: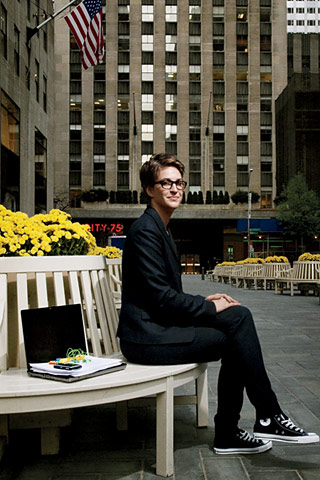 With Rachel Maddow, it's all in the delivery. "I understand the political desire to blame the questioner and not the answerer when the answers prove upsetting, but if you're going to try to make me the story, if you're more interested in talking about me rather than your own candidate, then maybe you should be willing to talk to me yourself instead of just talking about me." Damn, girl.
10. Most Likely to Do No Wrong: Janelle Monae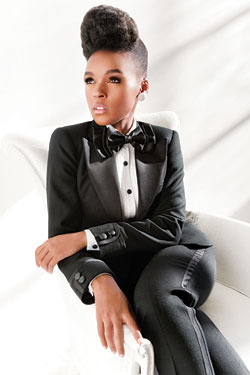 We cannot be completely confident that Janelle will continue to effortlessly do no wrong. But so far we like what we see. We feel she will peak soon and then we'll find out. If it turns out that she's bi or lesbian but won't come out, we are fine with that as long as she continues answering sexual-orientation questions with statements like, "I'm actually attracted to androids."