RAPE CULTURE:
Over the weekend, the Columbia Missourian published a story about one woman's struggle after she was raped a few months ago, written by Roseann Moring, a good friend of mine. Fair warning, it has some disturbing details.
"It's like they're nothing," she said. "It's like they're a ghost."
Even so, she sees constant reminders of that night. In a college class, when she looked at the sentence, "She didn't remember what happened last night," she couldn't think about grammar. She thought about being raped. She now notices how many jokes center on rape and violence — in casual conversation, in movies, in books.
Those things never registered before. Now they seem to be everywhere. "I was so oblivious, and I think everyone is," she said.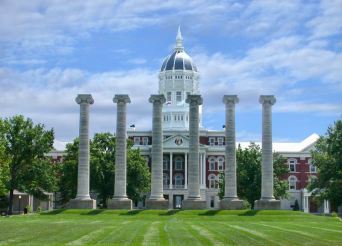 This girl's story is all too common, especially on college campuses like Mizzou, from which J. (the moniker given to the victim in the story) just graduated. J. dealt mostly with Columbia city police, not campus police, but there's little doubt that issues of sexual assault are an aggravated problem in college communities.
In the last five years, none of the sexual assaults reported at Mizzou have been prosecuted, to say nothing of those that went unreported (the government estimates that only 36% of sexual assaults are reported, and about 20% of college-aged women will encounter sexual assault). And that isn't unique to Mizzou:
It's also the norm around the country, according to a recent 12-month Center for Public Integrity investigation. The center found a host of institutional barriers for people who report sexual assault on campuses. It said that official campus assault statistics often don't jibe with the number of assaults reported to campus organizations, such as victims advocacy groups.
It also found that many serial rapists went unpunished, and even when campus judicial services found guilt, punishment was weak.
At the heart of the matter is the question of consent. Victims' advocates' definition of that word differs greatly from that of the law. And cultural biases about sexual assault find their way into jurors' thinking, further complicating prosecutors' jobs.
The result is a minuscule prosecution rate for sexual assault.
Also check out Jezebel's two cents about the process of reporting rape, especially on campuses, which can sometimes be almost as traumatic as the rape itself.
For us at SAFER, this directly speaks to the need for university health centers/sexual assault crisis centers to at least have this information easily accessible to students, if they can't/won't provide the drugs themselves. But it's clearly a problem that is larger than the university system, which is equally frustrating.
…To be honest, I have a really hard time knowing how to frame stories like this. It's hard to balance the fact that, as Haden said, "J.'s experience, though frustrating, is normal," with not wanting to discourage people from reporting sexual assaults.
I've learned a lot about rape and the issues surrounding it since Roseann started working on these articles. While I'd thought about rape before, of course, I'd never had so many frank discussions about it. I've learned, for example, that not only is prosecution unlikely, but so are consequences from universities themselves. And the process of even trying for retribution can be horrific. Sometimes, at Mizzou anyway, victims are asked to go through a "mediation" where they sit down with the accused attacker and talk about the situation as part of the university justice process. That may be fine if someone stole your bike, but not so much if they raped you. That doesn't happen all the time, but it's just an example of how systems of justice fail sexual assault victims. There's a reason why two thirds of them stay silent.
Those frank discussions Roseann and I had were really necessary in helping her keep some of her sanity during her months of research — something I wouldn't have the mental stamina for — but I don't think they take place nearly enough in other contexts. Rape isn't something people talk about until it comes up in some other way, like you know, because of a newspaper article. But if you take the initiative to start that conversation in a room full of women, I'll bet the prevalence of sexual assault will become immediately apparent.
Personally, I was shocked by the number of women who admitted to being a rape victim after I brought it up. Once I broached the subject, the stories came tumbling out, as though these women had just been waiting for someone to ask. They were usually tragic tales, and they were important.
Maybe if those conversations happened more, and in rooms filled with men as well as women, it would help turn around the dire situation on college campuses and elsewhere. Seriously. Even you, now, reading this. You might have a story you don't tell either. I just heard two new ones from people I work with at AS. What is happening. You know? Just why is this happening.
(@jezebel, @columbiamissourian)
PROM:
Does Prom Matter to Gay Teens? Obviously to some it does. (@jezebel)
ELLEN DEGENERES:
Gary McCullough thinks that Ellen ruined American Idol. "After all, what successful television producer could have a clue what wholesomeness is as long as they see promoting homosexuality as a virtue." Really? Well I think Gary McCullough ruined jellybeans. What now. (@earnedmedia)
KIANA FIROUZ:
is an LGBT activist and film director from Iran currently seeking asylum in the UK. Her application has been turned down and she's now facing deportation back to Iran, where homosexuality is viewed as a punishable sin. Learn more and sign the petition, tell your friends, watch the NSFW trailer for her movie below. (@racialicious)
SEX TAPES:
Everybody has a lesbian sex tape! Kendra Wilkinson! Nicki Minaj! Probably even your mom! Wanna speculate what an "incredibly hardcore lesbian sex scene" could consist of? Like, Big Bird costumes? Vampire teeth? Bowling balls? (@associatedcontent)
WEIGHT:
A new study finds that Whole Foods shoppers are slimmer than those who shop at other chains.  "That's likely because people willing to pay $6 for a pound of radicchio are more able to afford healthy diets than people stocking up on $1.88 packs of pizza rolls to feed their kids." (@jezebel)
JOBS:
The Young and The Feckless: Nothin' But Net(working) "What I want to know and what is never addressed by those who champion the power of leveraging your connections for employment aid is what about young people without networks? What are they supposed to do?" (@bitch)
BUTCH BROOKLYN:
Mark your calendar for Sartorial Summer: A Butch Fashion Show & Dance Party Wednesday night! Booze and bake sale starts at 7pm and I know you want in on that. (@queerfatfemme)
WHAT WOMEN WANT: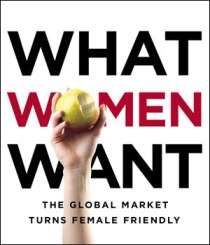 In his new book, [What Women Want] Paco Underhill, a longtime student of consumer behavior, evinces a particular aversion to the word woman. He prefers instead "the female of the species" or "the female of the household" or "the female of the house." The female of the species, we learn, behaves in a specific, predictable way in hotel lobbies. The female of the species feels about her kitchen the way the male feels about his car. The female of the species prefers certain species of things; for instance, she does not like cookie-cutter mansions, which, "as a species," convey "aesthetic bankruptcy." (@bookforum)
TRAFFIC:
South Florida road signs were hacked to display racist messages (@gawker)
DAN SAVAGE:
Dan Savage Does Not Have the Solution to Homophobia in Malawi. (@womanistmusings)
Over time I have come to loathe Dan Savage for his racist, ableist, fat phobic and sexist language. Though Savage is oppressed as a gay man, he seems to forget that he has plenty of privilege. Not only is he White and male, he is also able bodied and cis gendered, has class privilege, western privilege, thin privilege, etc and etc. For all of the oppression Dan Savage faces as a gay man, he certainly exists with enough power to make the lives of others a living hell. There seems to be this need for marginalized bodies to find someone else to oppress, in an effort to avoid becoming the bottom tier of the social hierarchy.
The couple have been misidentified as a gay couple (an error his royal highness did not see fit to correct). Tiwonge Chimbalanga identifies as a woman, and that means that this relationship is a heterosexual one. The issue here is that Malawian government does not recognize her gender identity and has misidentified it as a gay relationship.
JULIE GOLDMAN & THE GAY PIMP:
The Gay Pimp does a show with our favorite woman alive, Julie Goldman. Huzzah for Lesbos! (@gaypimp)
TILA:
Look, we're not talking about this. We're just going to say, maybe this explains a few things. Maybe. Tila. Ambien. Snorting. Celebrity Rehab. (@radar)