Welcome to the twenty-third installment of Queer Your Tech with Fun, Autostraddle's nerdy new tech column. Not everything we cover will be queer per se, but it will be about customizing this awesome technology you've got. Having it our way, expressing our appy selves just like we do with our identities. Here we can talk about anything from app recommendations to choosing a wireless printer to web sites you have to favorite to any other fun shit we can do with technology.
Header by Rory Midhani
---
Remember my geek out on our coverage of Grandma Got STEM? The one that had to do with commenter Catjay's Great Aunt being offered a job during WWII at Bletchley Park? Well that very same (lovely) commenter sent me an article this week that gives us an opportunity to explore Bletchley Park and have a bit of fun with a Google app.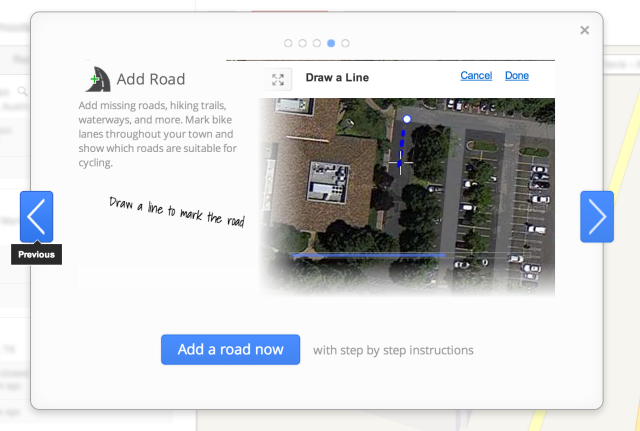 This week, Google Map Maker launched in the UK, which is a pretty big deal because even North Korea had it before the UK (womp womp, and none for Great Britain, goodbye). Bee-tee-dubs, Google Map Maker is a crowd-sourced way to improve Google Maps and Google Earth by allowing locals to update maps with the kind of knowledge that only a local can have. You can mark bike paths, water ways, monuments and your favorite restaurants and even watch other users do the same, in just about real time.
Google asked Bletchley Park to be their UK test site because of the establishment's contribution to the evolution of our modern-day computer: the WWII code-breakers housed at Bletchley Park created machines to break German cyphers. Germany's enigma machine, the machine responsible for generating most German codes during WWII, could be set 158 trillion different ways (hot damn), so the code breakers created the Turing-Welchman Bombe to break it (if you want an Alan Turing feelings fest, we have one of those for you). And for the Lorenz (a more complex ciphering machine used for messages between Hitler and German High Command), they created Colossus – the world's first electronic computer. So basically here's how it goes: Bletchley Park –> Colossus –> Your Personal Computer (this is an over-simplified timeline). Google also donated 500,000 pounds to the Bletchley Park renovation and to purchase a large collection of work by Alan Turing, further making Bletchley Park a stronghold of not only technology history, but of LGBTQ history as well. So head on over to check out the new and improved Bletchley Park Google Map. And, if you're able, maybe just head over and check out Bletchley Park. I will be jealous of you. Please email me pictures.
While you're at it, maybe edit some maps of your own, wherever you are. I like the idea of user-generated cartography because it's giving us, the people on the ground, a greater hand in the accurate representation of our environment. You don't like that the monument in front of the park isn't pictured? Bam. Add that shit. And while we'll never replace actual, trained cartographers – just ask some of these map enthusiasts – it still gives us the power to tell other humans about the bike trail that goes by the house you grew up in, or that a brilliant new Thai place just opened up. Even as a technology enthusiast and writer, digital maps will never replace maps I can hold in my hands. They're just so beautiful. But in terms of helping to aggregate local information by actual locals and represent it in an accessible way, I take my hat off to Google Map Maker. Let's make some maps!