This post was originally published in November 2015 and was most recently updated in April 2018.
Why simply marathon a good television show when you could marathon a good television show with some element of bisexuality, homosexuality, pansexuality or otherwise non-heterosexuality buried within it? We have listed all those currently available on Netflix and indicated exactly how much non-heterosexuality you should prepare yourself for.
Stories with queer content that didn't show up until a Season Netflix doesn't have available are not included (e.g., How to Get Away With Murder, Crazy Ex-Girlfriend) (ETA: This may no longer be true, we're looking into it!) or who played such a minor role in the series overall that it hardly could be considered queer (e.g., Secret Life of the American Teenager, Parenthood).
---
Almost Every Netflix Streaming TV Show With An Openly-Acknowleged Lesbian, Bisexual or Queer Female Character In The Seasons Netflix Has Available

PLEASE NOTE: THESE ARE LISTED BY GAYNESS LEVEL GROUPS, BUT NOT RANKED WITHIN THEIR GROUP. Like "Very Gay" shows are beneath "Extremely Gay" shows, but the chunk of "Very Gay" shows are listed in a random order, not in order of gayness.
The L Word (2004 – 2009) (Seasons 1-6)
The Gayest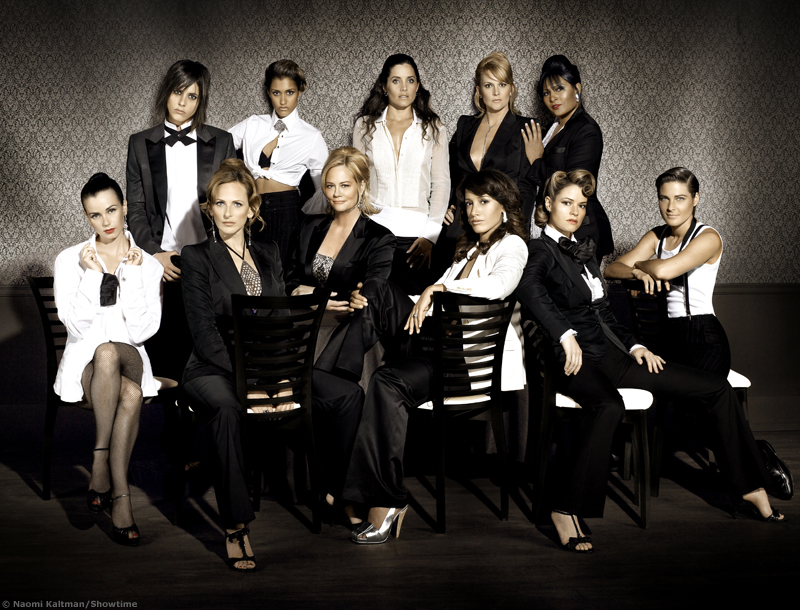 If you've not already seen The L Word then I imagine you have your reasons, like that most of it wasn't very good, or that you have no interest in the lives of a bunch of glamorous lesbians in Los Angeles living, laughing, loving, and going gay for Shane. But being snowed in might be your big chance to get to know our girls! We've even provided you with an L Word Watcher's Guide.
---
Queer As Folk (2000 – 2005) (Seasons 1-5)
The Gayest (It seems ridiculous to categorize this show as anything but "the gayest," even though I'm ranking gayness in this article by the prevalence of female non-heterosexuals and this show is really about gay men. On a strictly Lady Gay scale, I'd go with Medium Gay.)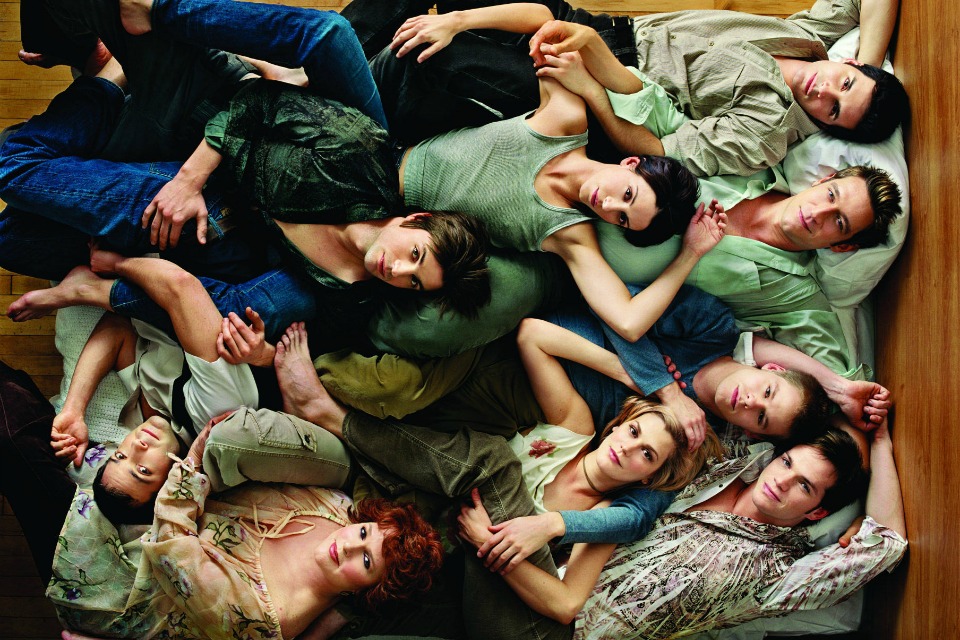 It's a show about gay men, not gay women, but there's a lesbian couple, Mel and Lindsay, in the forefront of the action. I loved this show, though, and not because of Mel and Lindsay so much as in spite of them — they were baby-obsessed and had a wonderful "lesbian cheats on her wife with a man" subplot, so I wasn't exactly crazy about the lesbian representation on this show.
---
Lost Girl (2010 – 2014) (Seasons 1-5)
Extremely Gay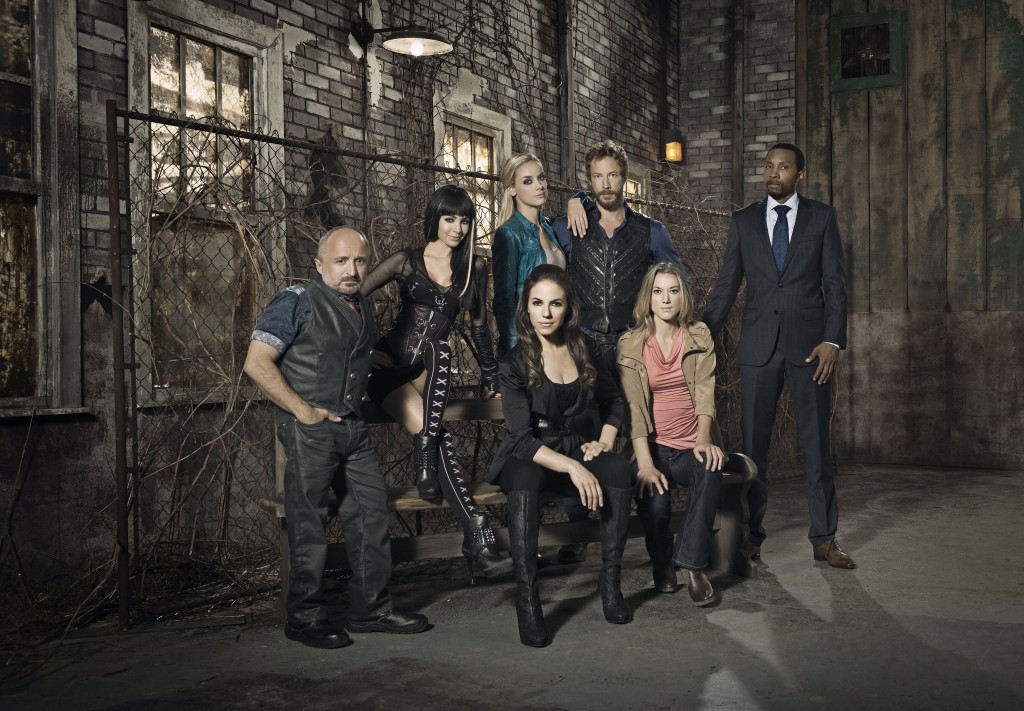 It's the stylized and daring Canadian sci-fi show is about a bisexual succubus raised by Muggles who investigates crimes involving supernatural creatures with her best friend Kenzie and navigates a rocky love triangle involving a Light Fae Wolf Shapeshifter, Dyson, and a hot doctor, Lauren, employed by the Dark Fae. There's a lot of cleavage.
---
The Fosters (2012 – 2018) (Seasons 1-5)
Extremely Gay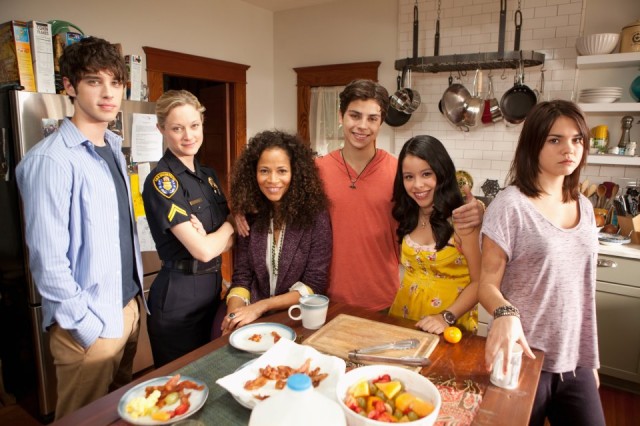 Stef and Lena are lesbian foster parents with a shit-ton of kids who are mostly good but also get into a lot of trouble. Family stuff! It's a pretty PG show, but cute and fresh and meaningful, too. There's also a tertiary trans boy character and a heart-wrenchingly tender story about the coming out of an elementary-school-aged boy adopted by The Fosters.
---
Extremely Gay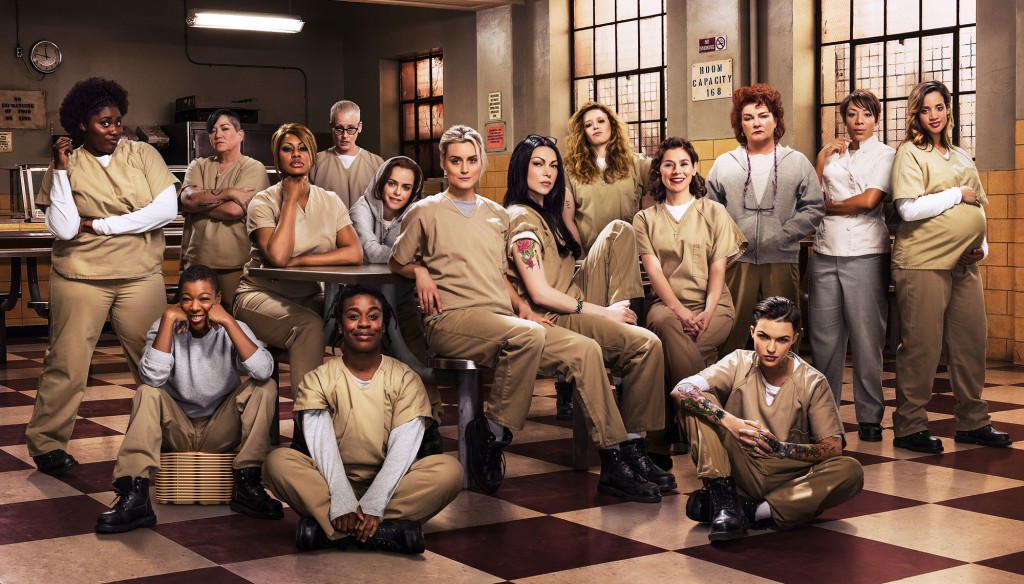 If you just arrived on this planet from several years rotating the earth in outer space or perhaps have been living beneath a rock since early 2013, I've got great news for you: there's this new show called Orange is The New Black with like a billion queer characters in it, rampant misandry, a nearly all-female cast, and racial diversity for days. We've got queers playing queers (Samira Wiley, Lea DeLaria, Ruby Rose), a not-so-hidden agenda to expose the draconian absurdity of the prison-industrial complex, and situations that'll make you laugh, sob, and fall in love. With a television show.
Until Season Four, which ends in tragedy and heartbreak and is highly problematic and, well, it might turn you off the show forever!
---
Sense8 (2014 – 2017) (Seasons 1-2) (Netflix Original)
Extremely Gay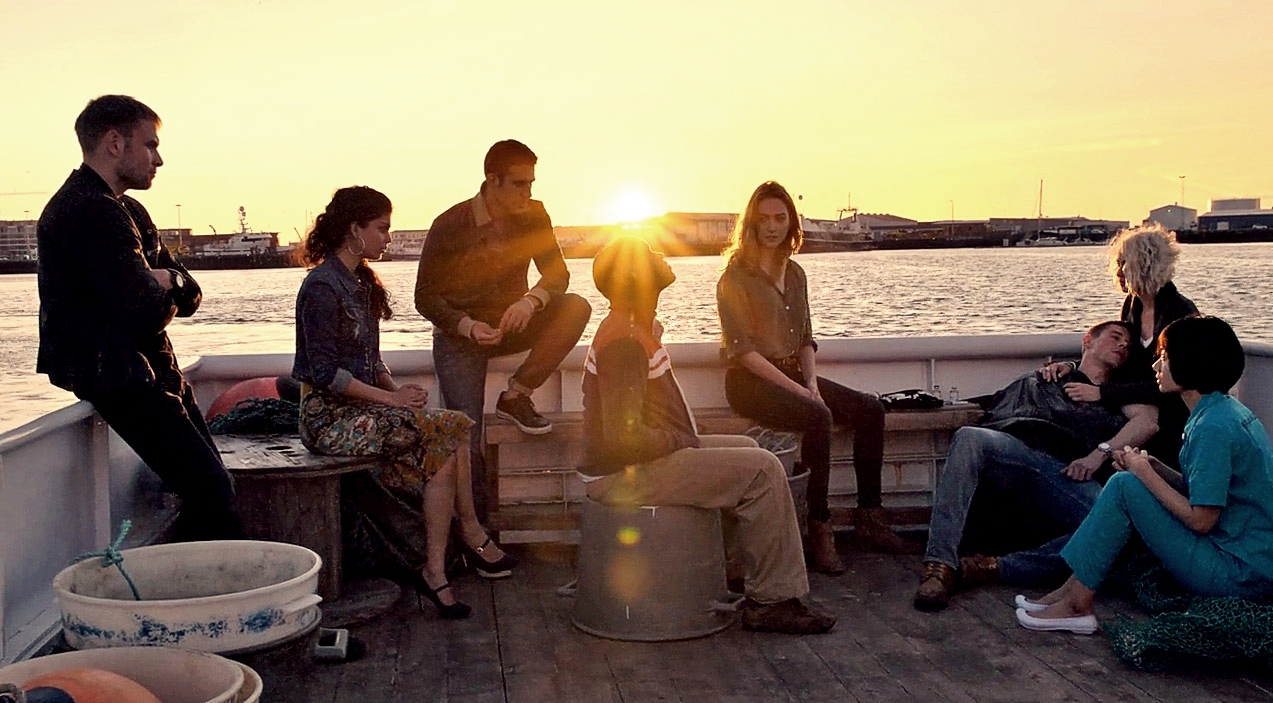 This show got very mixed reviews from us for Season One, but everybody lost it when Sense8 got cancelled after Season Two, so it looks everybody's hearts warmed right up! If you like ambitious, sprawling sci-fi epics with enormous budgets, assorted racial stereotypes and a refreshing transgender female character in an interracial relationship with another woman, then you should give it a shot! The show creators have confirmed that every character is pansexual, there's also two lesbians (one of whom is trans) and a gay male couple.
---
Wentworth (2013 – ) (Seasons 1-5+)
Very Gay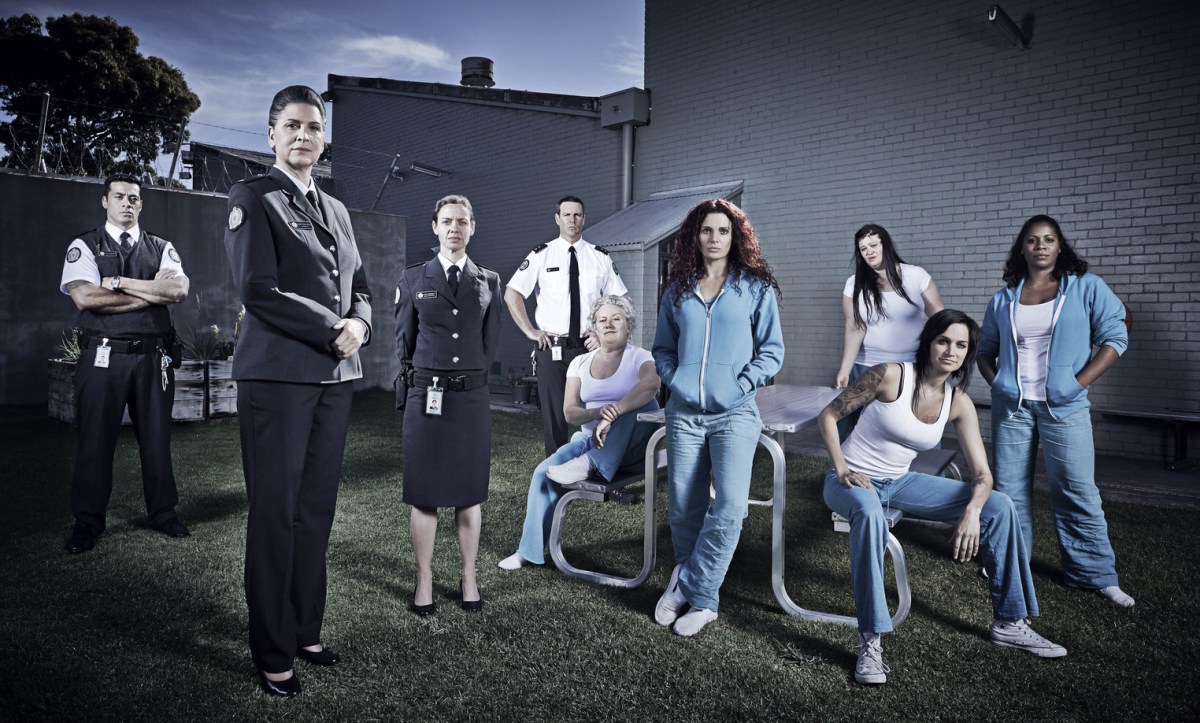 Wentworth's levels of gayness vacillate from season to season but there's always at least one or two queer women right at the forefront. Badass Frankie starts out as your standard-issue Shane but her evolution over the seasons is both unexpected and compelling. There's Ferguson, the psychopathic governor who um… loses her job, so to speak, eventually. Even Bea, who starts out as our heterosexual protagonist, gets a girlfriend eventually. Aside from some really brutal butch lesbian stereotypes, it's a damn good show!
---
Everything Sucks! (2018 – ) (Season One+) (Netflix Original)
Very Gay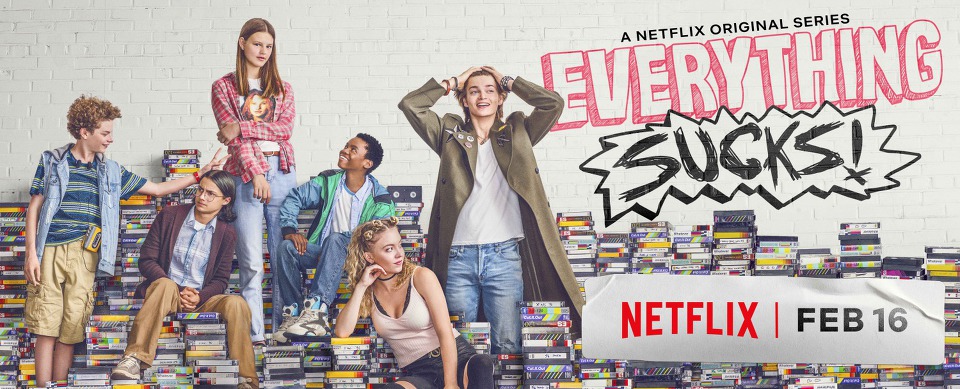 We fell hard for this '90s throwback series centered on a tomboy coming out to herself and the world (and crushing hard on an alternateeen drama queen) — you can marathon the whole thing in a night and then sit here praying it gets renewed right along with us.
---
Very Gay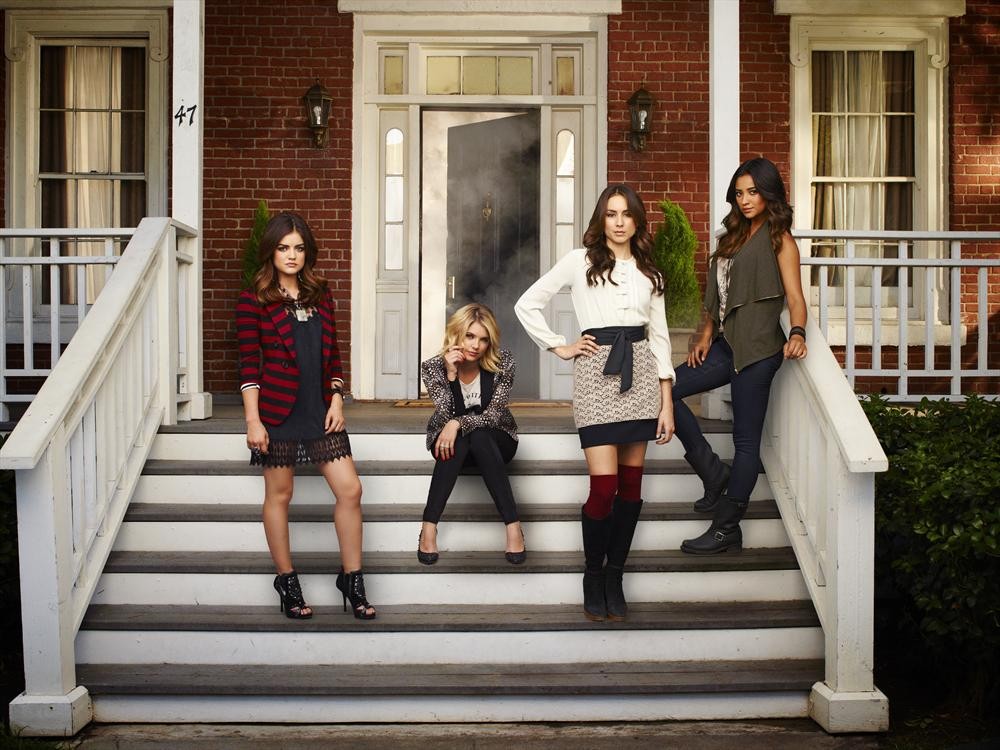 Pretty Little Liars practically made history in 2010 just for having a lead lesbian character who didn't die or go back to men after an entire season of being on the air, and as the show has gone on, more and more lady-loving-ladies have graced the streets of Rosewood, where school lasts five years even though nobody ever goes to it. By the end of Season Six, there had been at least eight lesbian or bisexual female characters on Pretty Little Liars. Although Emily's many relationships never seem to obtain the screen time the hetero pairings do, it's a smart, creepy, feminist program you'll probably enjoy regardless. Plus Netflix doesn't have the most recent season yet, so I won't have to warn you about how shitty the Season Six finale was!
---
One Day At A Time (2017 – ) (Seasons 1-2) (Netflix Original)
Very Gay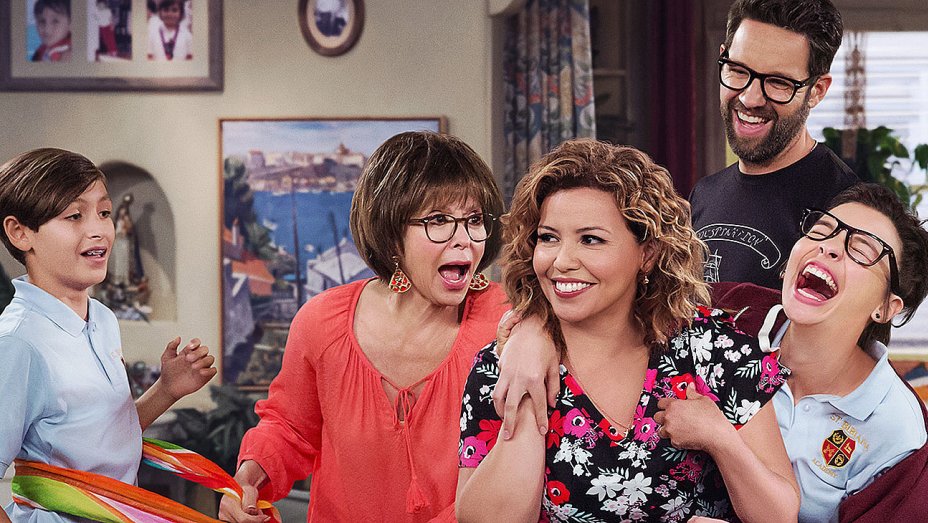 In addition to being charming as fuck and giving Autostraddle a mid-season shout-out, Norman Lear's One Day at a Time makes the case for an old-fashioned style of show taking up progressive causes. Three generations of a Cuban-American family endure the slings and errors of everyday life, including a daughter who comes out as a lesbian mid-Season One and has her first queer relationship in Season Two.
---
Glee (2009 – 2015) (Seasons 1-6)
Very Gay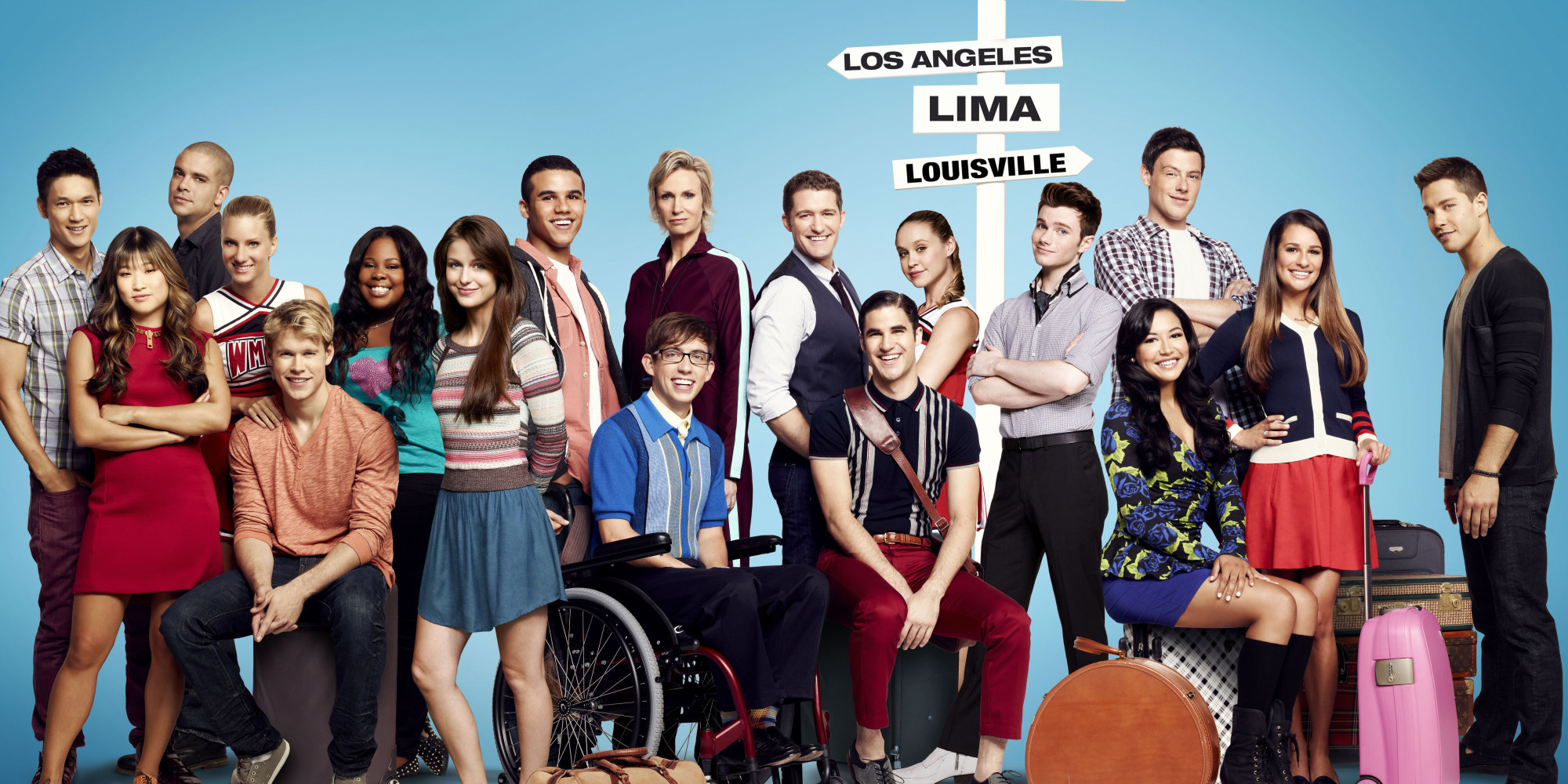 Okay, so there isn't a lot of queer female action 'til Season Two, but pay attention to Season One — they were telling a story that hadn't been told before at the time. Santana's initial story was pretty special, too and Brittany S. Pierce is a rare bisexual character portrayed as having meaningful relationships with both boys and girls. Their treatment of Unique, a trans woman of color, is both groundbreaking and g-dawful. At times, the show gets really, really, truly, horrible. But it was ambitious, campy and brand fucking new — and when it worked, it worked, and damn those musical numbers are fun!
---
Gypsy (2017) (Season One) (Netflix Original)
Very Gay
We got one entire season of this uneven, generally terrible yet still somehow totally addictive psychological thriller that starts Naomi Watts as a bisexual therapist who gets wrapped up in a thing with a girl she's stalking for reasons too convoluted to get into here.
---
Skins (2009 – 2013) (Seasons 1-7)
Very Gay (Seasons 1-2 has a gay male lead, Seasons 3-4 have two lesbian leads, Seasons 5-6 have a pansexual and a possibly-sexually-fluid female lead)
Skins' treatment of its female queer characters is uh… well, it has brought us the best of times, the worst of times, and a horrifying U.S. adaptation I wish I could un-see. But Skins is daring, gritty, honest, ugly, sarcastic and fearless teenage television that sucks you in and never stops surprising you. The show is split into three series — Seasons One and Two contain a few of my favorite characters (namely Cassie) but no female queers, Seasons Three and Four have a lesbian relationship at the center (Naomi and Emily), Season Five has a genderqueer pansexual character who has a lot of sexual tension with the bitchy popular girl, and Season Six retcons that character and makes us all sad. I have been advised by a certified professional that no Skins-loving lady should dare to watch Season Seven, aka "Skins Fire," so don't, okay? Just don't.
---
Very Gay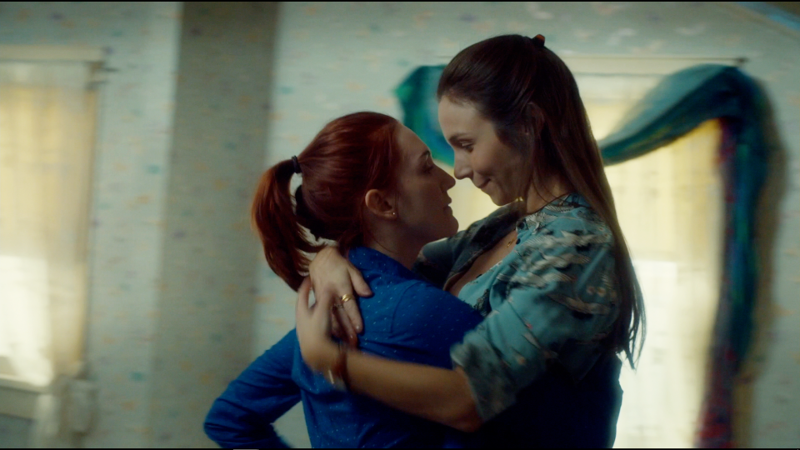 The descendent of the legendary Wyatt Earp returns to her family's stomping ground to rid the world of demonic revenants from the Wild West. The relationship between Wynonna's gay sister, Waverly, and her cop girlfriend, Nichole Haught, has set the internet on fire and found its way into the the hearts of queer teevee lovers all over the universe
---
Very Gay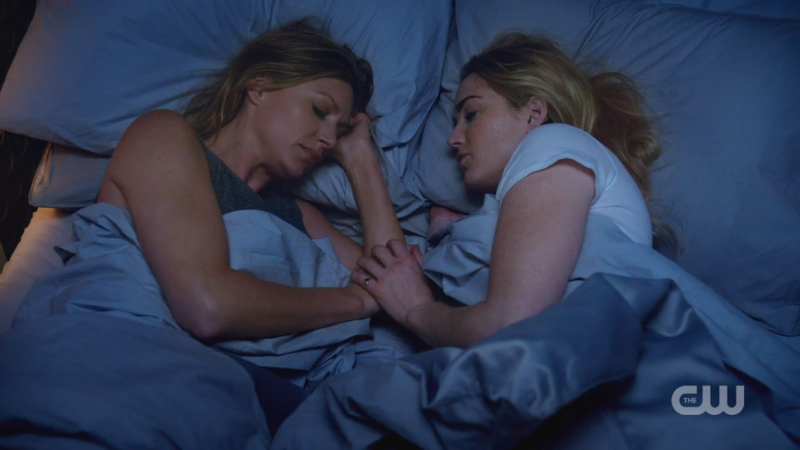 Sara Lance was an established/out bisexual on a whole different show long before Legends of Tomorrow even started, and with no tortured romance holding her back on this spinoff, she flies through space and time, leaving a string of very satisfied women and men in her wake. One of these women is the one and only Ali Liebert, and perhaps eventually we meet a woman who sticks around for a while. Sara Lance is an unapologetic badass bisexual blonde who is very obviously the glue that holds the team together. And in case I haven't mentioned, it's queer. Super queer. Super and queer and super queer.
---
Anne With an "E" (Netflix Co-Production with CBC)
Medium gay
Unfortunately, even canonical queerness didn't save this adaptation of the beloved Anne of Green Gables.
---
Cable Girls (Seasons 1-2+) (Netflix Original)
Medium Gay
This period drama set in 1928 Madrid features a tight-knit group of women who work together at Spain's only cable company (cable as in telephones, not television) — united for many reasons including their desire to work in the first place, which wasn't a traditional desire for women at the time. One of the women, Carlotta, is bisexual, married to a man, and has feelings for Sara, another cable girl. The Dart describes it as "Netflix's hidden gem."
---
Degrassi: Next Class (2016 – ) (Seasons 1-4) (Netflix Co-Production with Family Channel Canada)
Medium Gay
Rumor has it up to 50% of kids these days identify as queer in some way, and Degrassi is ON IT. Seasons Three and Four debuted in 2017, bringing with them a cute romantic storyline between a Muslim Syrian immigrant, Rasha, and Degrassi's Latina lesbian student council president, Zoe. Season Four's journey for Yael was maybe the first-ever televised situation a young assigned-female-at-birth person realizing that they are non-binary and dealing with that.
---
Medium Gay
This show straddles a few genres but the gist of it is that a former government employee has a system that predicts crimes before they happen, thus enabling him to put together a tiny team of highly skilled rogues to stop said crimes before they happen, FOR THE GOOD OF HUMANITY. Although romantic storylines are few and far between, Person of Interest made the radical choice to feature only one major romance between main characters, and it's a queer one: lesbian computer hacker Root (Amy Racker) eventually develops a thing with actual sociopath assassin Shaw (Sarah Shahi), and it's sexy as hell.
---
Medium Gay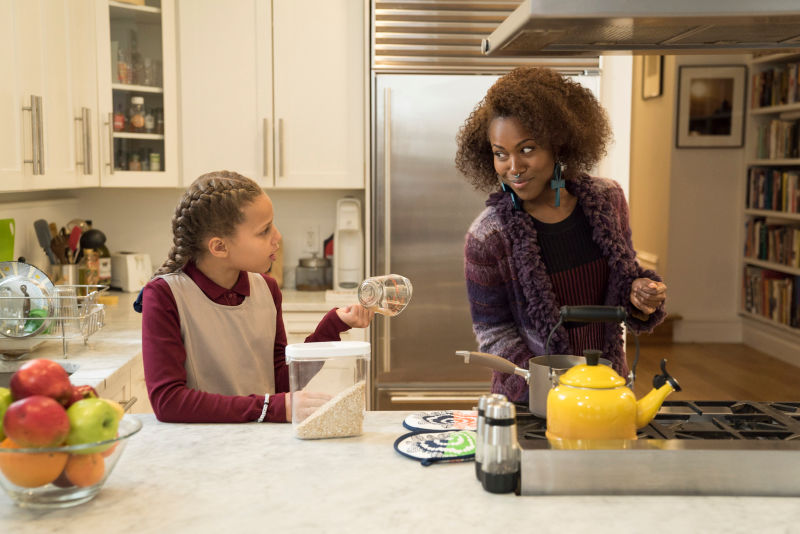 Nola Darling, the pansexual protagonist of this contemporary remake of the Spike Lee original film that made waves for its portrayal of black female sexuality, has a relationship with a lesbian named Opal and that's cool except that also it's kinda not and you should read our review before getting in bed with this one.
---
Medium Gay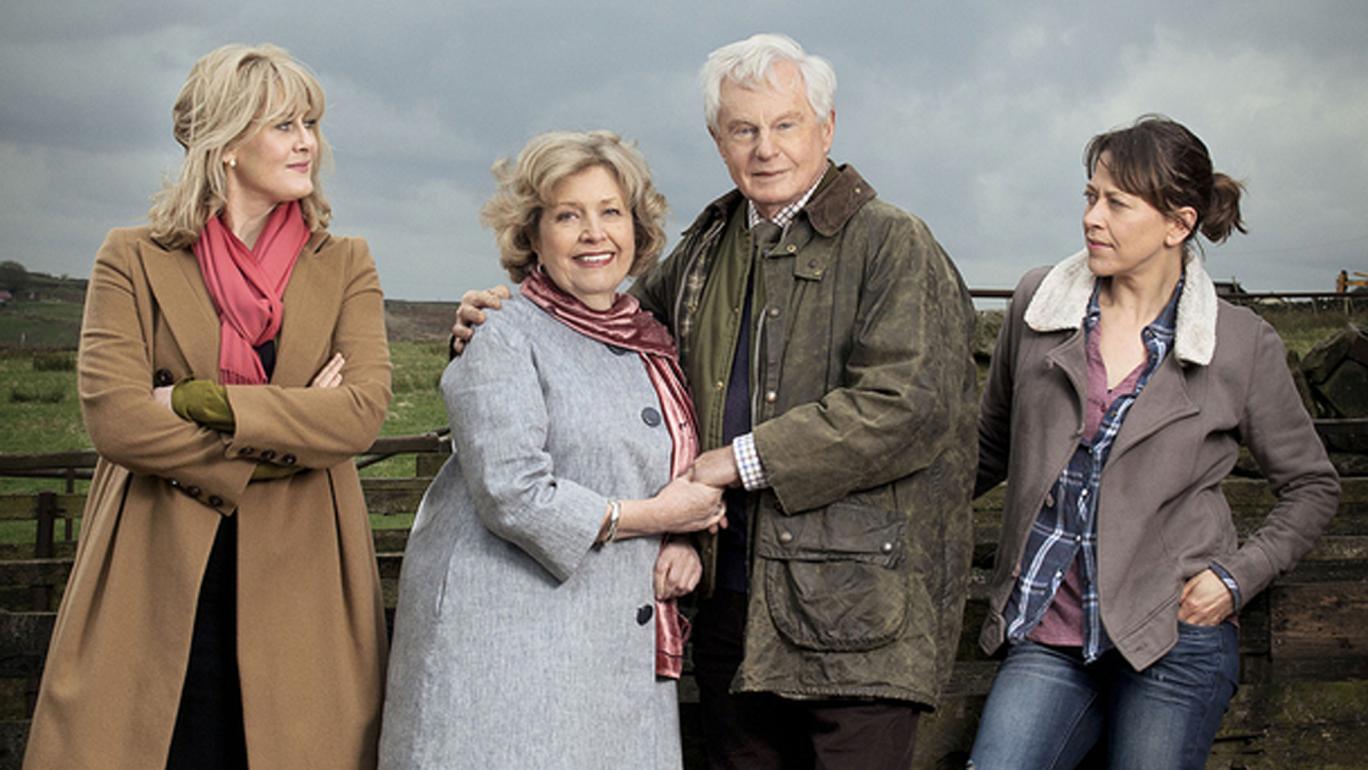 Last Tango in Halifax is about two widows in their seventies who get a second chance with each other (their first shot was in the 1950s). They're reunited by social media and get back together just as they're also dealing with their adult children going through various mid-life struggles. One of the daughters ends up falling in love with a woman after being with men all her life.
---
Medium Gay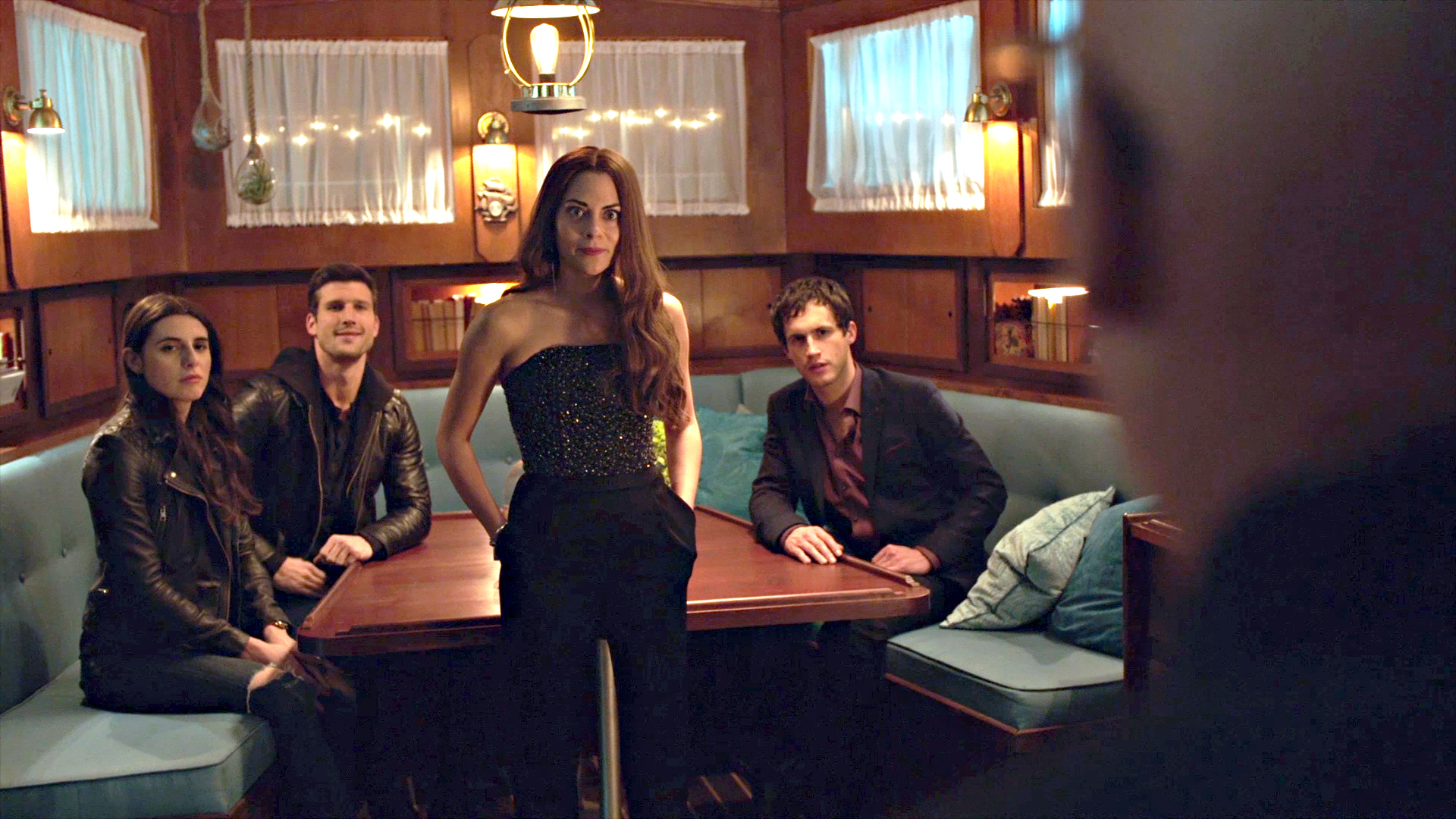 Two dudes and one lady are thrust together by a shared circumstance — they've all been duped by the same con-woman who infiltrated their lives, married them, and then fleeced them for all they were worth. It starts out a little hokey but if you give it a minute, you'll find a charming and sometimes lesbionic dramedy with light, often entertaining, twist and turns.
---
Medium Gay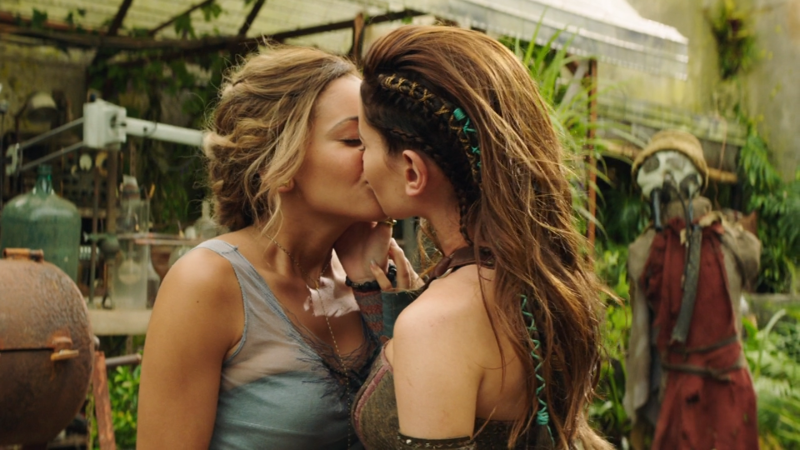 This stunningly beautiful fantasy show centers around an elven princess, a half-elven dope who looks like Trouty Mouth from Glee, and, perhaps most importantly, a bisexual rover named Eretria. Eretria is established as bisexual in the first season and that remains true and obvious throughout the entire two-season series full of mysterious magic, epic adventures, and three-time bisexual-character-playing actress Vanessa Morgan.
---
Arrow (2012 – ) (Seasons 1-5)
Medium Gay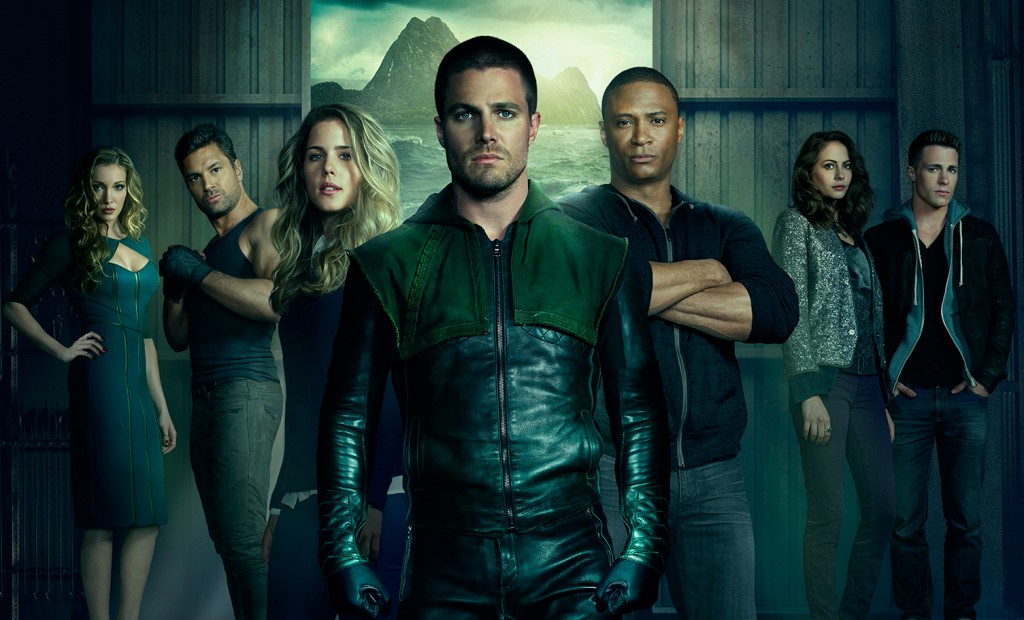 Another ripped-from-the-comic-book show, Arrow is based on DC Comics character Green Arrow, a rich playboy who becomes a superhero, traipsing about the city with his bow and arrows, Katniss-style, saving the world from danger. In Season two, Arrow became the first DC comics cinematic universe show to feature not one but two queer female characters.
---
Medium Gay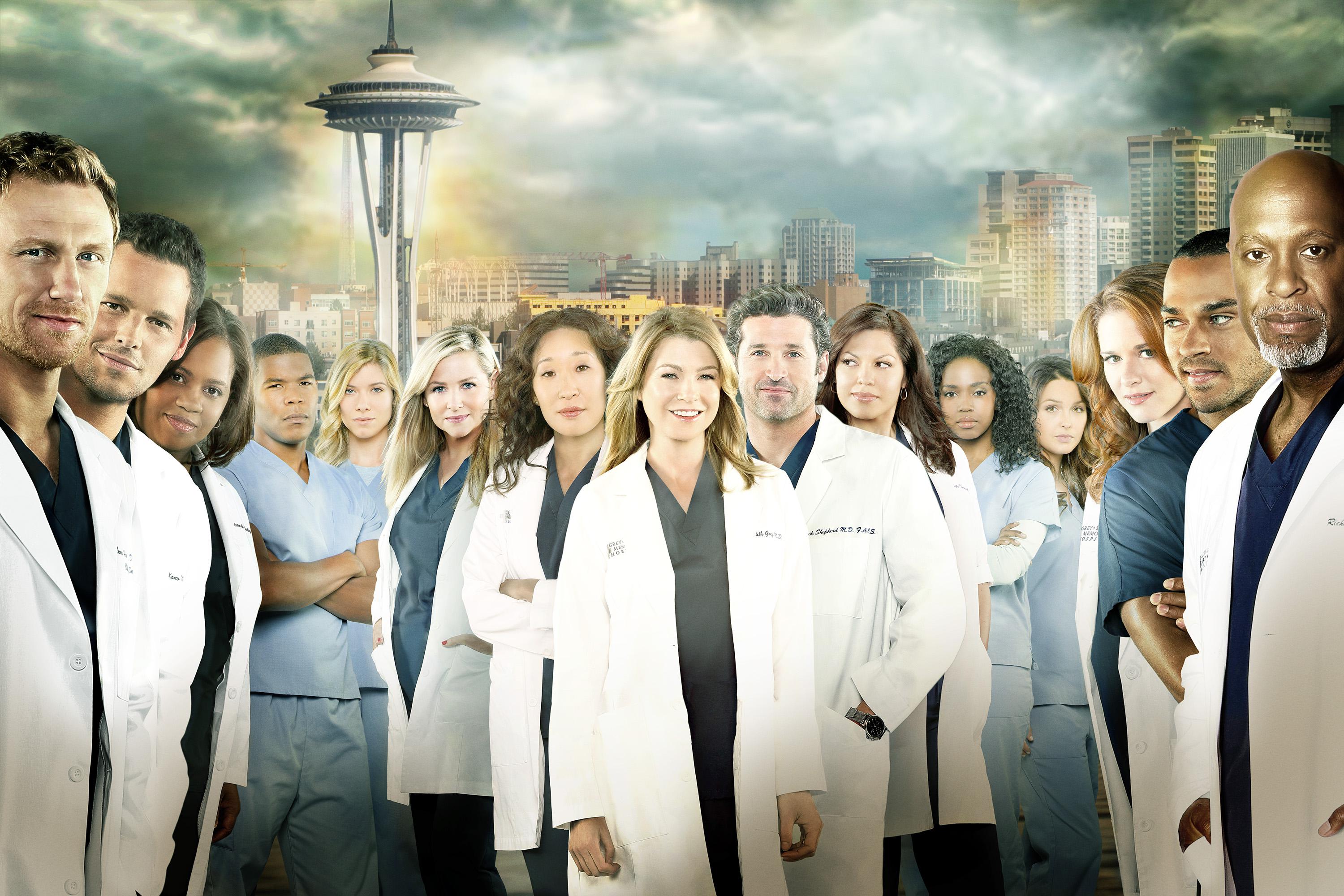 It takes four (very good) seasons to get to it, but eventually we have ourselves a bisexual character, Callie Torres, who falls for a lesbian surgeon, Erica Hahn, thus discovering that she is bisexual. She goes on to date and marry another doctor, Arizona Robbins. Grey's Anatomy has certainly had its ups and downs over the years and the way everybody talks becomes a bit intolerable after an extended marathon, but Shonda Rhimes makes damn good television, and her flagship property is (usually) no exception.
---
Medium Gay
Supergirl's sister, Alex Danvers, is a lesbian! So is her eventual love interest, the dashing cop Maggie Sawyer.
---
Master of None (2015 – ) (Seasons 1-2) (Netflix Original)
Medium Gay
Aziz Ansari's Netfilx show was a critical success, in part for its effortless diversity and also for its surprisingly refreshing take on a familiar tale (young struggling artists in a big city). Season One featured out lesbian writer/comic/actress Lena Waithe as Ansari's lesbian pal, Denise and although Season Two had less Denise overall as Aziz frolicked overseas, it also had one of the most important episodes in lesbian television history, "Thanksgiving," for which Lena Waithe won an Emmy.
---
Jessica Jones (Seasons 1-2+) (Netflix Original)
Medium Gay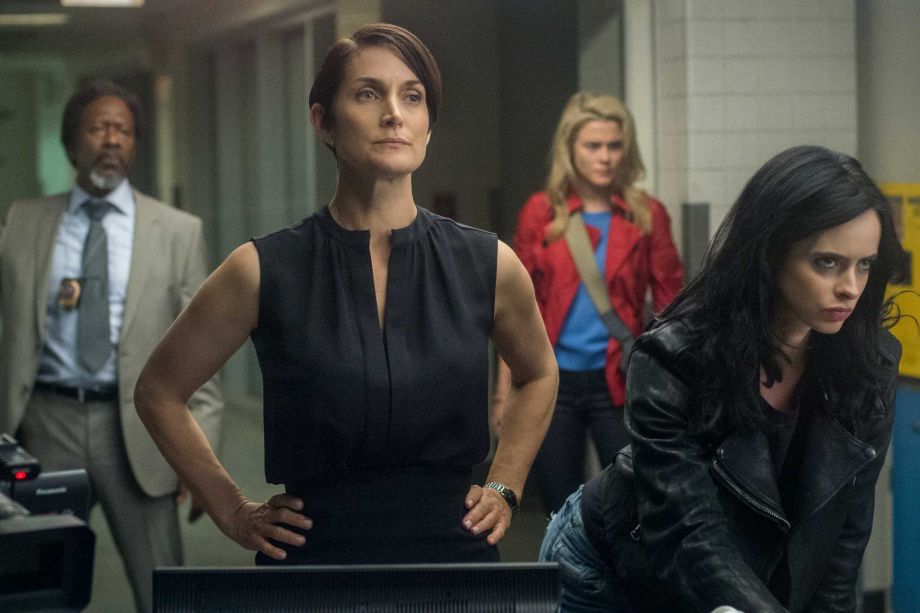 Jessica Jones features Marvel's first lesbian — Jeri Hogarth (Carrie-Anne Moss), a lawyer who works with the title character, private investigator Jessica Jones (Krysten Writter), who is described by Rolling Stone as "a bad-girl noir detective with a taste for rough sex, booze and sarcasm." The show has garnered rave reviews for its sex-positivity, queer inclusivity, and overall badassery, with Season Two dropping in March 2018.
---
Medium Gay (Most seasons feature gay men and often lesbian/bisexual women)
Season One of American Horror Story, Murder House, stars Tami Taylor and lacks lesbian characters. Season Two, Asylum, has a really original and complicated lesbian character who is institutionalized for her sexual orientation. I refused to watch Season Three, Coven, because the fact that a season about a witch coven had no lesbian or bisexual women in it struck me as a profound injustice against our people. Season Four, Freakshow, is its own particular beast, with gay men here and there in unexpected places and a lot of gore. We were hooked to the first half of the season but started tuning out as Dandy, a gay sociopath who loves murder, began taking up more and more screen time with murdering people. It just got gross. Season Five, Hotel, was also too graphically violent and rapey for me, but it had a lot of queer women in it.
The whole show is entirely its own beast, though, when it comes down to it, it's stylish and campy horror with a brilliant cast, including out actress Sarah Paulson. There's also that ruthless dedication to gratuitous violence and torture, including a degree of sexual violence that I can't believe is okay to show on television!
---
The Originals (2013 – ) (Seasons 1-4)
Medium Gay
Bisexual witch Freya Mikaelson joins the cast of this vampire show in Season Two, and gets a bisexual wearwolf love interest, Keelin, in Season Four.
---
Godless (2017) (Season One) (Netflix Original)
Medium Gay
After all the men are killed in a mining accident, Mary Agnes McNue takes over her husband's mayorship, starts wearing her clothes… and gets herself a girlfriend, too.
---
Medium Gay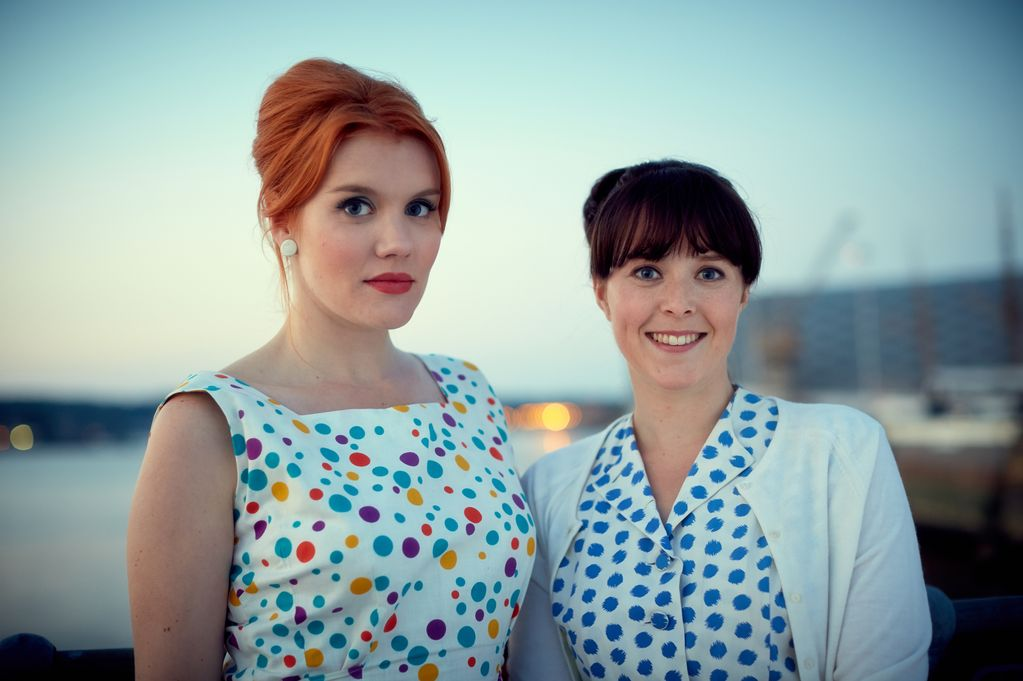 In Season Four, we learn that recurring character Nurse Patience "Patsy" Mount is in a relationship with another lady, Delia Busby.
---
Light Gay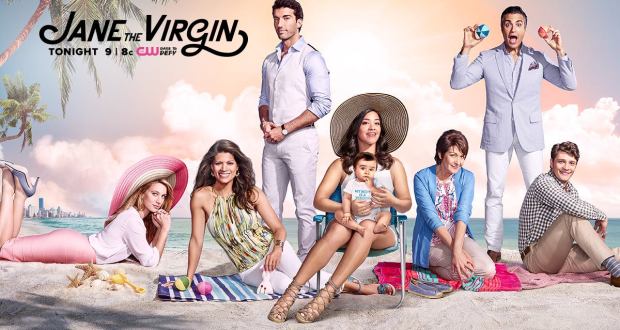 Jane the Virgin is an inventive one-hour dramedy with a cast dominated by women of color and a fresh, original style that'll keep you entertained and delighted even when the lesbian parts are relatively minimal. As Heather wrote, this show premised on the story of a virgin who is accidentally impregnated at the gynecologist,  "somehow managed to turn a weird, uncomfortable concept into a feminist home run." The OBGYN who made the mixup, Dr. Luisa, is a lesbian, and has some very telenovela-worthy affairs.
---
The 100 (2015 – ) (Seasons 1-4)
Light Gay
It's better that you go into this series expecting nothing queer will happen because then you will be pleasantly surprised in Season Two when two of your fave babes turn out to be into other babes. Come for the apocalyptic dystopia and attractive teenagers rolling around in the mud with weapons and fighting about the new world — and, chances are, drop off in Season Three after the lesbian death that sparked a movement and changed us all forever.
---
Dark Matter (2015 – 2017) (Seasons 1-3)
Light Gay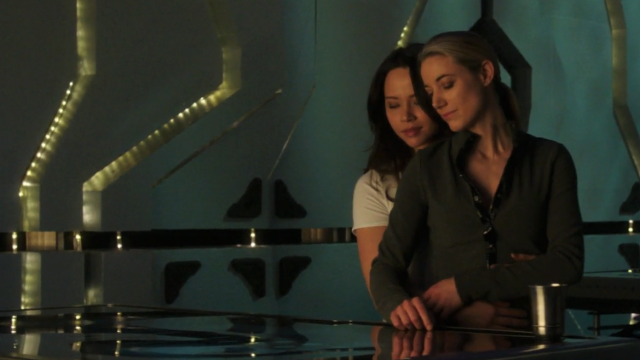 Dark Matter is about six people who wake up on a spaceship with no memories at all. One of these six people, and the obvious choice for leader of this group, is a smart, fierce women of color called Two. Plus, the ship also comes equipped with an Android who looks like Zoie Palmer. The show got pretty queer in its third season just in time to get pretty cancelled.
---
Light Gay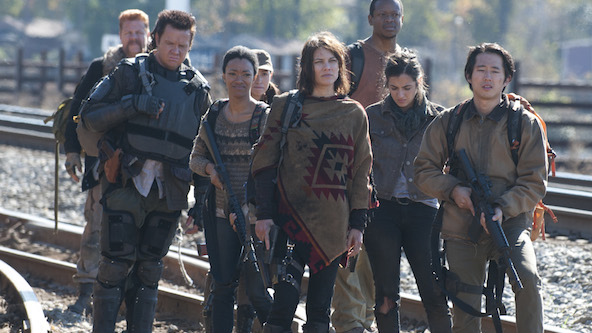 The Walking Dead is a story about zombies! Who doesn't love zombies? Well, actually, to be honest: me. I don't love zombies. But I do know that this show has a queer character named Tara who first appears in Season Four! That much I do know.
---
Mindhunter (2017 -) (Season One+) (Netflix Original)
Light Gay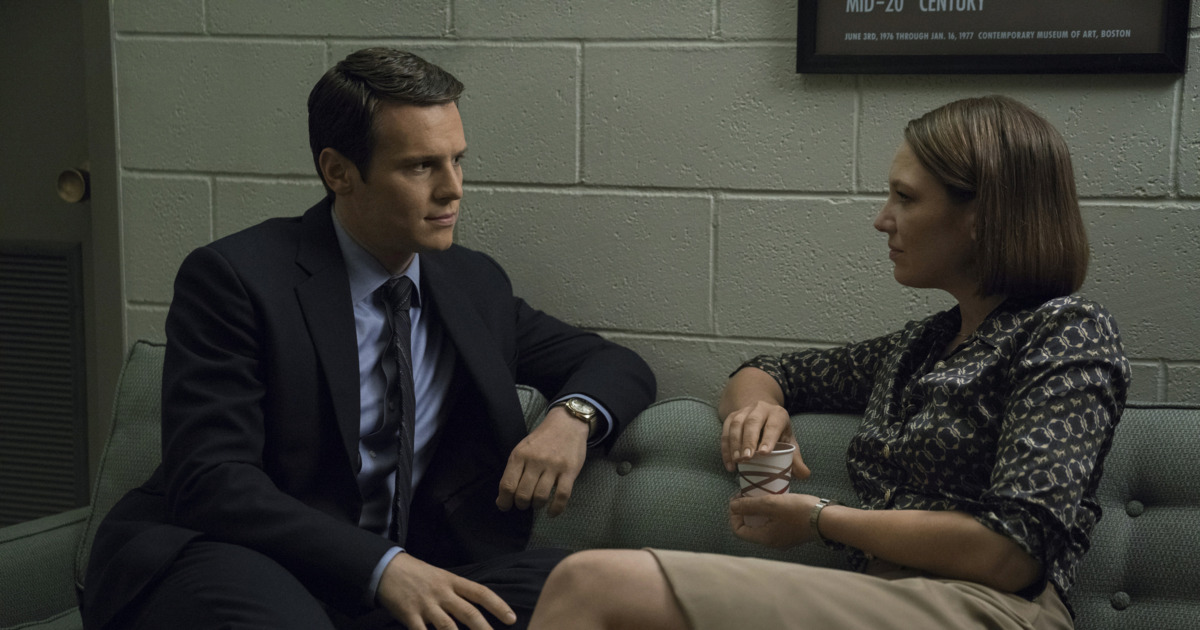 This thriller about the early days of the FBI's criminal profiling department starred the always delightful Jonathan Groff and received largely positive reviews when it debuted on Netflix this fall. Anna Torv played Wendy Carr, a psychologist with a scholarly interest in interviewing imprisoned serial killers to determine what the hell is going on there. Unfortunately her lesbianism is only addressed briefly, but if you're into murder shows, give it a whirl.
---
The Fall (2012 – 2013) (Seasons 1-2)
Light Gay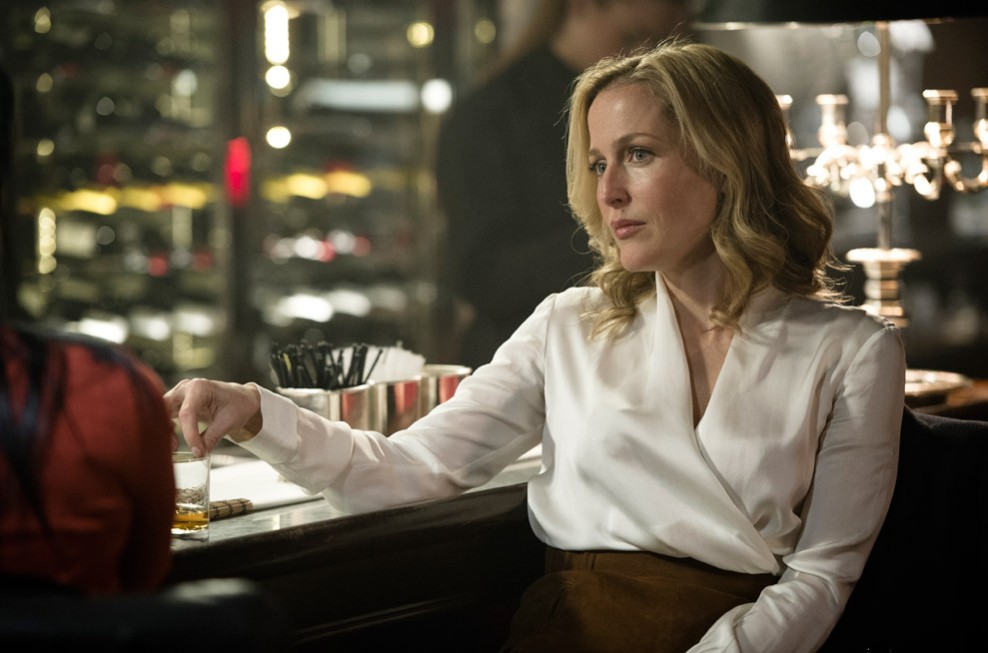 It's a dark, quiet, suspenseful-and-creepy-as-hell crime series starring Gillian Anderson as a sexually fluid detective psychologically rattled by a particularly challenging case. She kicks ass and takes names, working alongside an adorable lesbian police constable who unfortunately she does not make out with. Look out for Archie Pangabi playing another queer-ish character, Dr. Tanya Reed Smith.
---
The Returned (2014 – 2015) (Season One)
Light Gay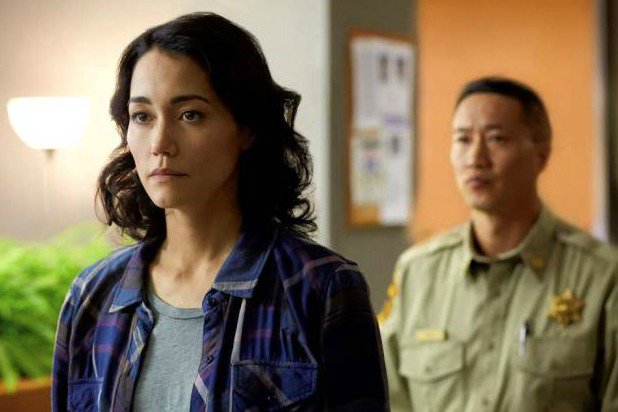 This remake of the French original got cancelled after one season, which was too bad 'cause it's got two queer women in its ensemble cast and was pretty interesting and creepy. It's about a small town where people who died in various appalling ways (suicide, road crash, murder) come back to life and nobody knows why or what to do about it.
---
Portlandia (2011 – 2018) (Seasons 1-7)
Light Gay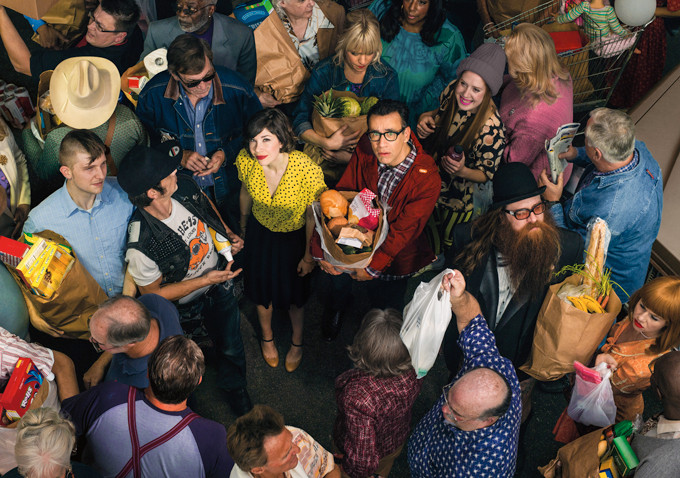 Bisexual show co-creator Carrie Brownstein has introduced every type of queer character imaginable over the run of this epic show that ribs on Portland and the social justice oriented uber-liberal contemporary culture so many of us are a part of.
---
The Vampire Diaries (2009 – 2017) (Seasons 1-8)
Light Gay
If you can hang in there and then uh, not get too attached, a lesbian relationship between two Heretics, Mary Louise and Nora, plows in circa Season Seven.
---
Scream (2015 – ) (Seasons 1-2)
Light Gay
Teenagers in Lakewood are the prime targets of a serial killer in this reboot of the classic film. Bex Taylor-Klaus stars as Audrey Jensen, the best friend of Emma Duval, a teenage girl somehow tied to the town's dark past.
---
Light gay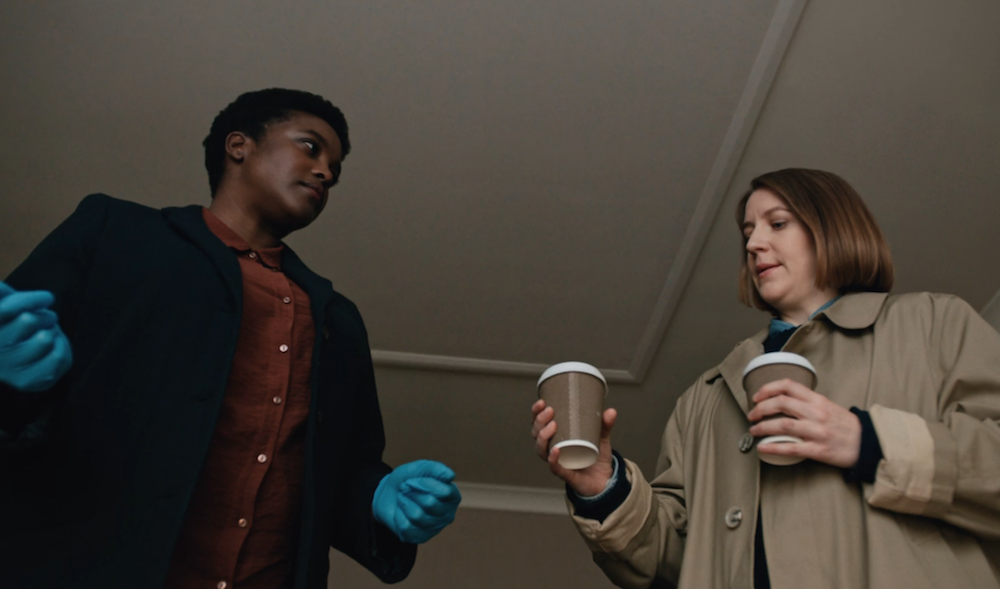 Dark and British as fuck, the detective team chasing down the two teenagers at the heart of this story are lesbians who hooked up once and now it's awkward.
---
Light Gay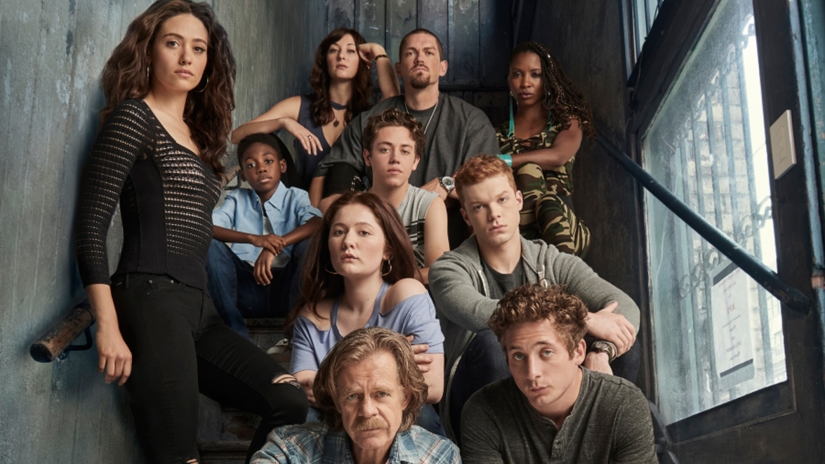 Shameless has gay male storylines from the jump, as well as a few recurring and guest lesbian characters. But by Season Seven we get a full-blown triad, y'all! Plus the show's just brilliant, with scrappy, multi-dimensional characters who are far from flawless yet generally manage to win your heart. Shameless looks at class politics with an unsentimental eye unlike anything else on television.
---
The Magicians (2015 – ) (Seasons 1 – 2)
Light Gay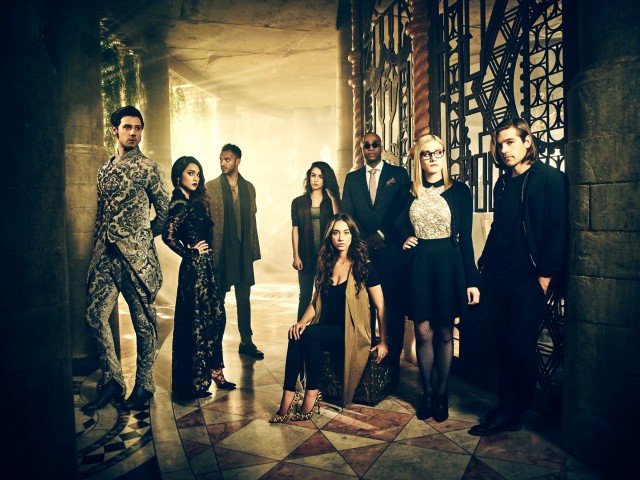 When I read these books and people asked me about them I always described it as, "If assholes had magic." It's a bunch of realistically selfish college-aged kids who have access to powerful magic, and fuck it up about as often as you'd think they would. The Magicians admittedly has more guy-queer than anything but everyone on it is kind of fluidly flirty, in my opinion. They also have made some missteps (introducing a QPOC in a coma just to kill her, for example) but overall it's just a dark, gritty, weird, funny show.
---
Light Gay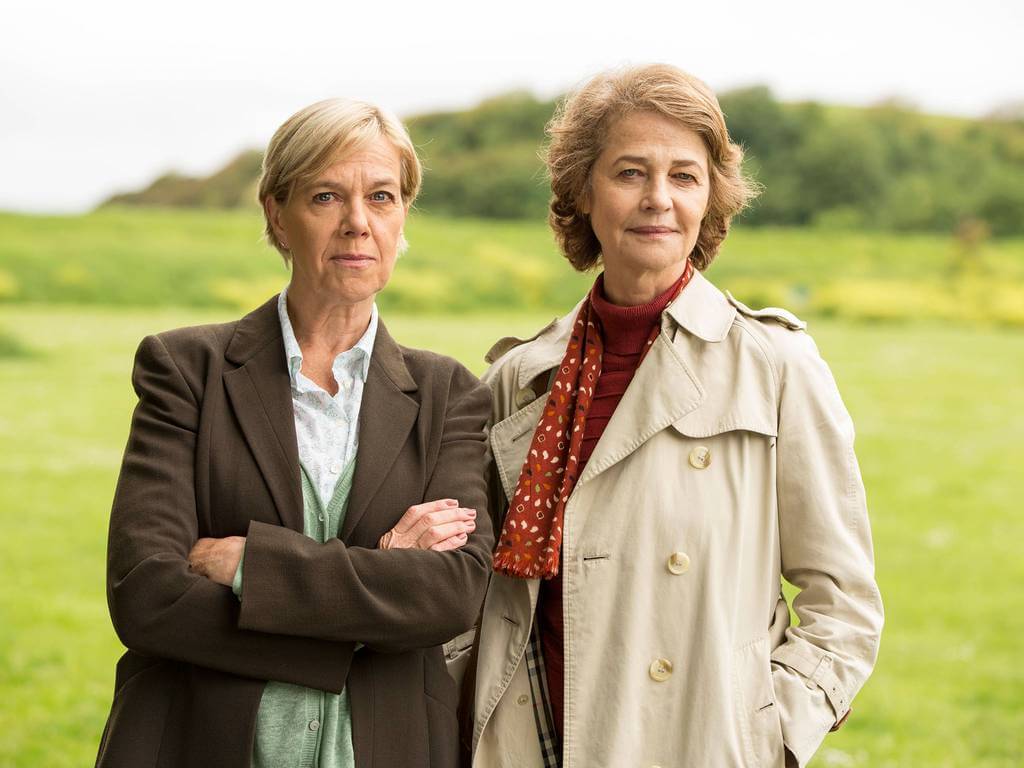 The lesbian (and her eventual love interest) doesn't show up until Season Two of this British drama that centers on the murder of a young boy in a small seaside town and the two detectives on the case.
---
Hart of Dixie (Seasons 1-4)
Light Gay
Comedy-drama "Hart of Dixie" centers on the tight-knit small town of Bluebell, Alabama, and in Season Three, one of the town's esteemed Belles, Crickett, comes out! The recurring character only got one season to be queer before the show got axed, unfortunately.
---
A Little Gay

Phryne Fisher, described as opulent, dangerous and glamorous, is a charming Private Investigator of independent means and impeccable fashion sense. She's sassy, feminist and bold, and her stories will delight even your grandmother. A few episodes feature lesbian or gay characters, but the real Sapphic delight in this show is Phryne's dear friend Doc, a dapper lesbian Phryne often must call upon for medical expertise.
---
Warehouse 13 (2009 – 2014) (Season 3)
Wee Bit Gay (Also has a gay male lead)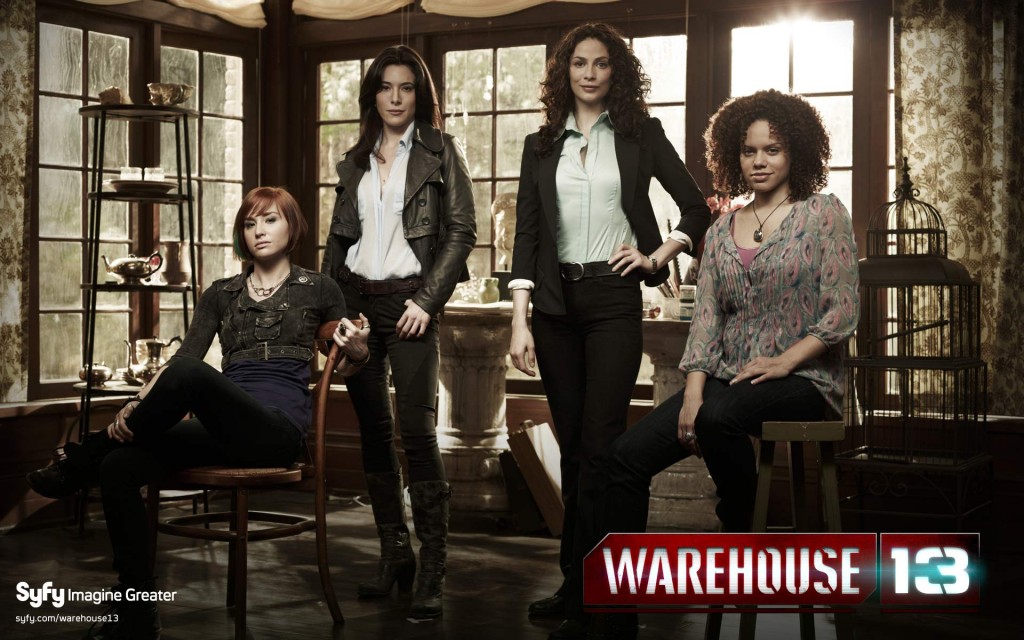 Okay, Heather's gonna disagree with me here that this is only "wee bit gay" but I just cannot with subtext instead of TEXT TEXT. It's a fun show though, regardless of the generally tertiary sexual orientation of one of the best female characters ever, especially if you're into nerdy shit and mysterious artifacts and played educational computer games as a kid.
---
Friends (1994 – 2004) (Seasons 1-10)
Wee Bit Gay
Susan and Carol were one of the first lesbian couples ever to appear on network television — Carol is the ex-wife of Ross, a member of the main ensemble, and Susan is her future wife. However, Carol only appears in sixteen of the show's 236 episodes.
---
Gotham (2014 – ) (Seasons 1-3)
Wee Bit Gay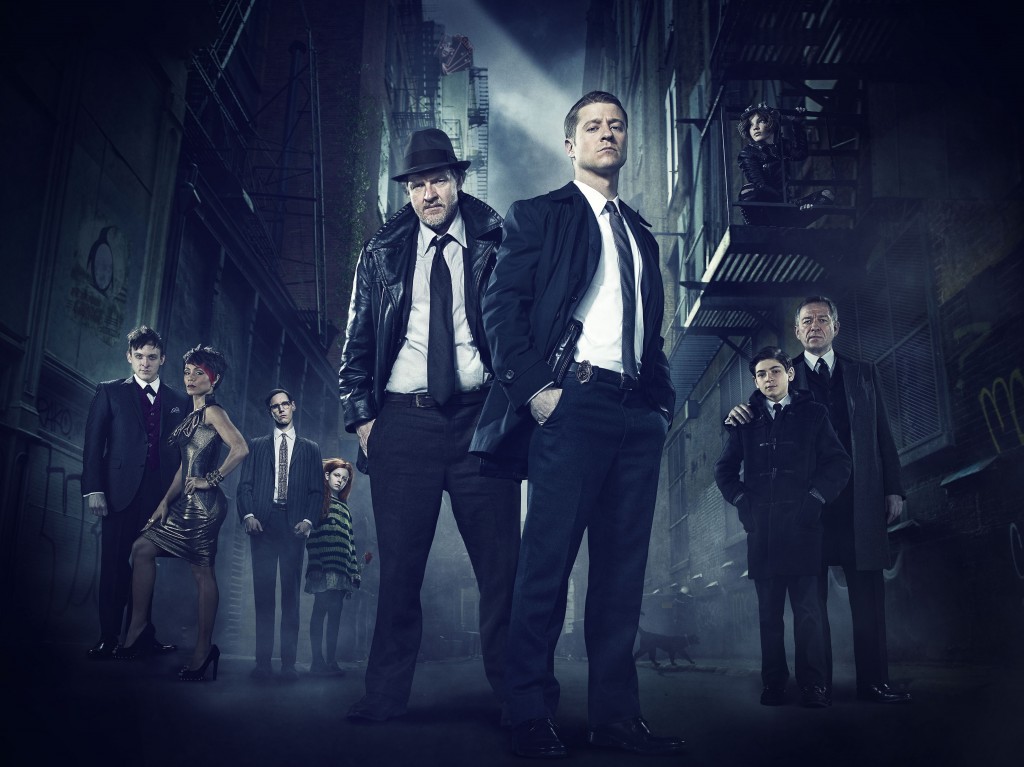 I think everybody is mad at this show for not delivering on all its queer promises regarding lesbian detective Renee Montoya, which include minimal screen time and being written off after Season One, although her ex-girlfriend, Barbara Gordon, did return for Season Two. So I'm not recommending it so much as acknowledging that it exists.
---
The Killing (2011 – 2014) (Seasons 1-4)
Wee Bit Gay
The first season is very chilly and rainy and there are so many red herrings that you may as well just go fishing instead but you won't, you'll keep watching because you can't tear yourself away. You'll eventually be rewarded with a baby butch street kid in Season Two as well as a lesbian social worker.
---
Agents of SHIELD (2013 – ) (Seasons 1-4)
Wee Bit Gay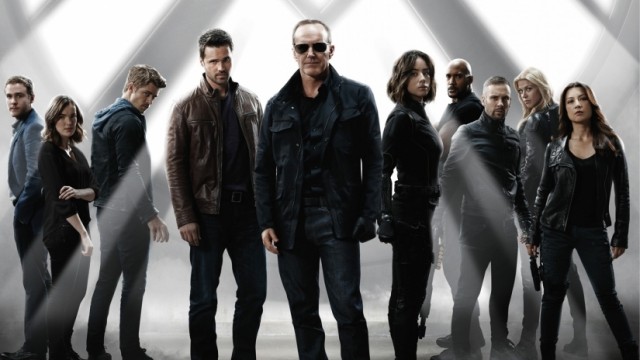 Agents of SHIELD should be way gayer than it is, and it brought Lucy Lawless in as a character who was a lesbian in the comics just to kill her before anyone even said out loud that she was gay HOWEVER it's full of badass women, including two lead women of color, kicking ass and taking names. There's also a subtext ship even the actors support, if that's something you're into. #Skimmons