Women. They're so great! They do so many fucking awesome things! And so often, end-of-the-year recap lists will gloss over their accomplishments or contributions. I say f*ck that, real hard. So here's my own list of 25 women who shook things up in 2014 – be it in politics, pop culture, or our hearts. (In alphabetical order, because ranking women is tired.)
---
Alicia Garza, Patrisse Cullors, and Opal Tometi
When Twitter exploded with dialogues about racism, police brutality, and the widespread killing of unarmed black men by law enforcement officers, they were united by one trending topic: the #BlackLivesMatter hashtag, which has become its own movement and a catch-all for organizing around these issues and posting updates on similar stories from around the world. It's also a call to action, a defiant spit in the face to a culture that devalues the lives of people of color, and a rallying cry.
And it was invented by three black queer women.
Garza told the story of how she and her sisters, Cullors and Tometi, came together to launch the digital revolution (and now, an offline organizing structure) after the death of Trayvon Martin – and how, since its remergence after the death of Mike Brown, it has been stolen and co-opted, at the Feminist Wire:
Black Lives Matter is an ideological and political intervention in a world where Black lives are systematically and intentionally targeted for demise.  It is an affirmation of Black folks' contributions to this society, our humanity, and our resilience in the face of deadly oppression.

We were humbled when cultural workers, artists, designers and techies offered their labor and love to expand #BlackLivesMatter beyond a social media hashtag. Opal, Patrisse, and I created the infrastructure for this movement project—moving the hashtag from social media to the streets. Our team grew through a very successful Black Lives Matter ride, led and designed by Patrisse Cullors and Darnell L. Moore, organized to support the movement that is growing in St. Louis, MO, after 18-year old Mike Brown was killed at the hands of Ferguson Police Officer Darren Wilson. We've hosted national conference calls focused on issues of critical importance to Black people working hard for the liberation of our people.  We've connected people across the country working to end the various forms of injustice impacting our people.  We've created space for the celebration and humanization of Black lives.
---
Another year, another surprise album, another round of empowering feminist antics, another year I'm addicted to listening to "Drunk in Love." Here's to a brighter and more Bey-filled future. Also, remember when she made us queer couples some matching underthings?
---
Cheryl Strayed
When Wild became a movie and the "Dear Sugar" column got a podcast this year, everyone's life and ability to be deeply moved or feel less alone in the world grew exponentially. Also, Cheryl Strayed shared Riese's deeply moving essay about her dead dad on Facebook this year and pretty much everyone on the team exploded. I'm pouring one out for Cheryl Strayed at midnight for breaking the trope of only men taking journeys in literature, being played by Reese Witherspoon, and also being generally amazing. Join me.
---
Elizabeth Warren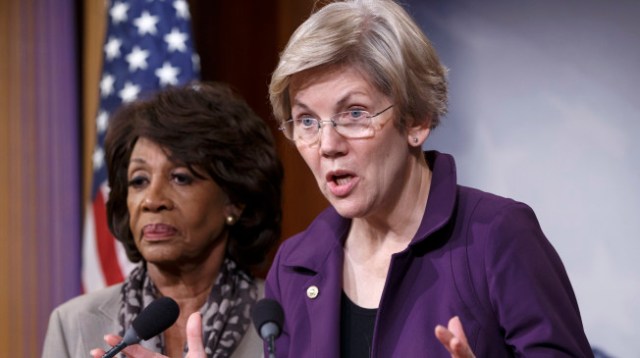 Senator Elizabeth Warren has never been one to back down. In A Fighting Chance, her book released this year, she told a story about a meeting she had with President Obama's Chief Economic Advisor, Larry Summers, in 2009. Warren had come out swinging, as she is known to do, against the government's response to the economic crisis. And, as she often finds herself, she spoke to him when she was in conflict with her own party.
Larry leaned back in his chair and offered me some advice. … He teed it up this way: I had a choice. I could be an insider or I could be an outsider. Outsiders can say whatever they want. But people on the inside don't listen to them. Insiders, however, get lots of access and a chance to push their ideas. People — powerful people — listen to what they have to say. But insiders also understand one unbreakable rule. They don't criticize other insiders.

I had been warned.
Warren has never backed down, and she's become known as a populist hero for decrying policies from both sides of the aisle that attack the middle and lower classes in America. Recently, she gained even more notoriety for a pointed speech on the floor condemning the now-passed spending bill package, in which Wall Street got first priority and women's rights and human rights got the shaft:
"Mr. President, Democrats don't like Wall Street bailouts," Warren said. "Republicans don't like Wall Street bailouts. The American people are disgusted by Wall Street bailouts. And yet here we are five years after Dodd-Frank with Congress on the verge of ramming through a provision that would do nothing for the middle class, do nothing for community banks, do nothing but raise the risk that taxpayers will have to bail out the biggest banks once again…

"You know, there is a lot of talk lately about how Dodd-Frank isn't perfect. There is a lot of talk coming from CitiGroup about how Dodd-Frank isn't perfect," Warren continued. "So let me say this to anyone listening at Citi —I agree with you. Dodd-Frank isn't perfect. It should have broken you into pieces. If this Congress is going to open up Dodd-Frank in the months ahead then let's open it up to get tougher, not to create more bailout opportunities."
---
It was the coming out heard 'round the world, and especially around the Internet. It was also the moment where all of our dirtiest dreams became a little more possible. For that, Ellen Page deserves everything.
---
Emma Sulkowicz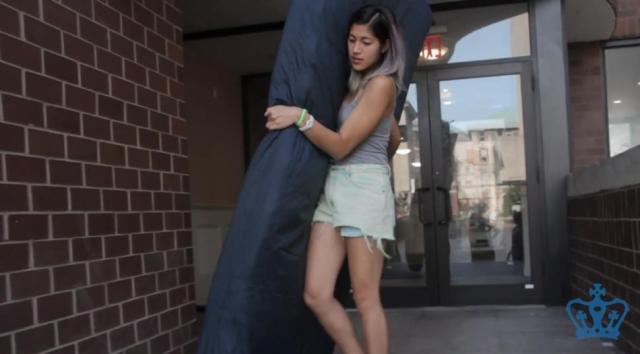 The movement to end campus sexual assault has been gaining momentum for years, but no act of resistance against institutions of higher education that fail survivors captured America's interest quite like "Carry That Weight," Columbia University art student and survivor Emma Sulkowicz's performance piece. As part of her final project in the program, Sulcowicz carried a mattress everywhere she went on campus in order to raise awareness and provoke dialogue around the 1 in 5 women there and at colleges around the nation who will survive sexual assault or rape while they're pursuing higher education.
The piece ultimately launched a national day of action in which activists around the country carried mattresses or pillowcases to school, work, or the local coffee shop with them emblazoned with messages of support for survivors.
---
Erica Garner, Lesley McSpadden, Maria Hamilton, Samaria Rice, Sylvia Palmer, et al.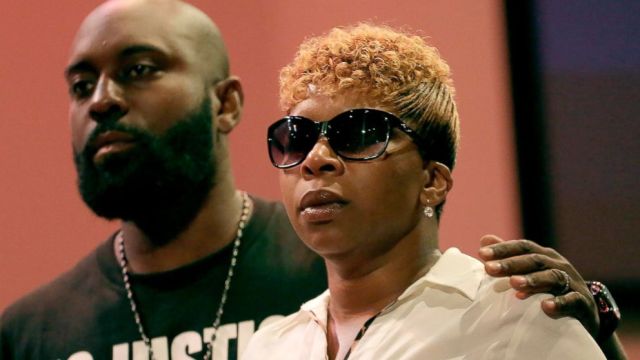 The women who now live without their fathers and sons due to police brutality have banded together across the nation to launch a movement for justice. And together, they are unstoppable.
Lesley McSpadden, mother to unarmed black teen Mike Brown from Ferguson, Missouri, has been supportive of protests nationwide in her son's name and is pushing for the Mike Brown Law, which would mandate that all police wear body cameras in the United States. Maria Hamilton, whose son Dontre Hamilton was gunned down by a now-fired Chicago police officer while running away in fear, has not stopped fighting for justice for him and all victims of a racist and violent police state. Sylvia Palmer, mother to Akai Gurley – who was shot on sight by a patrolling officer in his public housing unit while walking up the stairs – has voiced support for activists on the ground while pushing for better leadership in the movement to end lethal police force and racist policing. Erica Garner, whose father Eric Garner was killed by police in Staten Island after being held in an illegal chokehold (despite repeating, multiple times, that he couldn't breathe), has consistently participated in die-ins and marches in the area, sometimes even lying in the spot on the sidewalk where her father died. Samaria Rice, mother to the 12-year old boy, Tamir Rice, who was shot within seconds by Cleveland police for wielding a toy gun at a park, joined the families of Garner, Brown, Trayvon Martin, and John Crawford III in Washington, DC to demand federal action to end excessive force in policing and its disproportionate impact on the black community.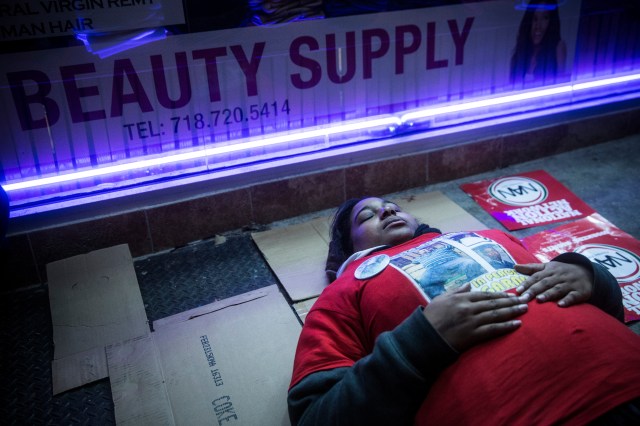 Since Mike Brown's death, one black person has been murdered by police every single week. That's why the fight isn't over, and it's why these women aren't backing down.
---
Remember that time one spectacular human being launched ColorCreative.TV and gave Brittani Nichols a platform to do her thing and turn former Autostraddle webseries "Words With Girls" into a bonafide show on the small screen? Yeah, that was Issa Rae of "The Misadventures of Awkward Black Girl" and that sh*t all went down this year. Did you watch the WWG trailer yet, PS? Do it before midnight and you won't turn into a pumpkin!
---
Janet Mock truly outdid herself this year. In between publishing Redefining Realness and launching its corresponding social media movement, taking number-one douchebag Piers Morgan to hell and back, and redefining trans activism through only sheer glamour, she landed herself on the Root 100 and the Trans 100, asked us what it's like to be cis, and encouraged our love for the words of women of color. Also, she spoke words to us right here on Autostraddle dot com in January! Basically, she's everything and I'm completely okay with it.
---
Jacqueline Woodson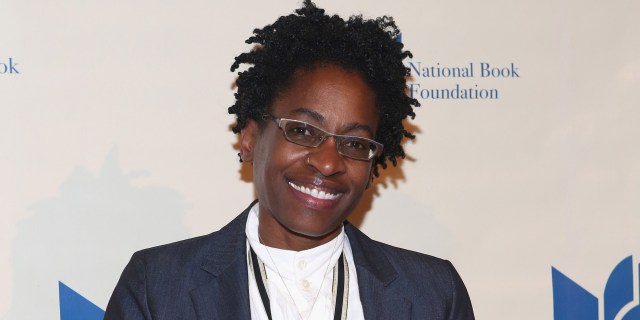 Author Jacqueline Woodson should have spent her night at the National Book Awards this November celebrating her victory in the Young People's Literature category for her book Brown Girl Dreaming. Instead, total prick Lemony Snicket made a racist watermelon joke about her on stage and basically made everyone there uncomfortable and highly aware of what a series of unfortunate events actually looks like.
Luckily, she took him down. And with her words, no less:
I would have written "Brown Girl Dreaming" if no one had ever wanted to buy it, if it went nowhere but inside a desk drawer that my own children pulled out one day to find a tool for survival, a symbol of how strong we are and how much we've come through. Their great-great-great-grandfather fought in the Civil War. Their great-grandfather, Hope, and great-grandmother, Grace, raised one of the few black families in Nelsonville, Ohio, and saw five children through college. Their grandmother's school in Greenville, Sterling High, was set on fire and burned to the ground.

To know that we African-Americans came here enslaved to work until we died but didn't die, and instead grew up to become doctors and teachers, architects and presidents — how can these children not carry this history with them for those many moments when someone will attempt to make light of it, or want them to forget the depth and amazingness of their journey?

How could I come from such a past and not know that I am on a mission, too?

This mission is what's been passed down to me — to write stories that have been historically absent in this country's body of literature, to create mirrors for the people who so rarely see themselves inside contemporary fiction, and windows for those who think we are no more than the stereotypes they're so afraid of. To give young people — and all people — a sense of this country's brilliant and brutal history, so that no one ever thinks they can walk onto a stage one evening and laugh at another's too often painful past.
---
Jessica Williams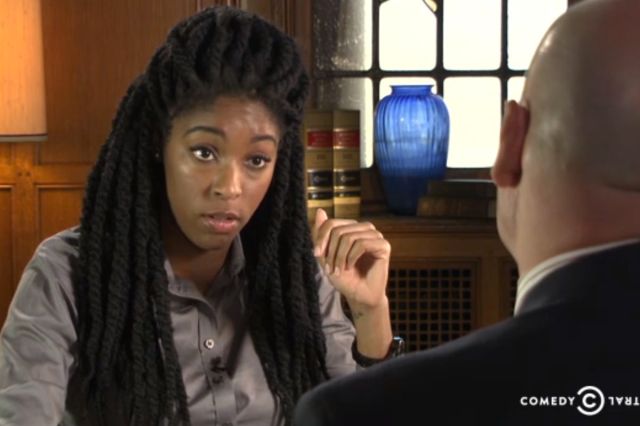 It was a really important year for conversations around street harassment – specifically, about racism in the movement to end catcalling and about ending a culture in which women and queer people are inundated with invasive and unwelcome accostment on the street every day. But one conversation nobody needs to have or really listen to or even acknowledge exists is the one in which men try as hard as their feeble minds will let them to justify a society in which women's bodies are objects apparently put here for them to yell creepy and gross things at without our permission! Luckily, Jessica Williams from The Daily Show swooped in and shut that entire motherfucking mess down. Boom. Clap. The sound of patriarchy slowly, slowly dying.
---
Jill Soloway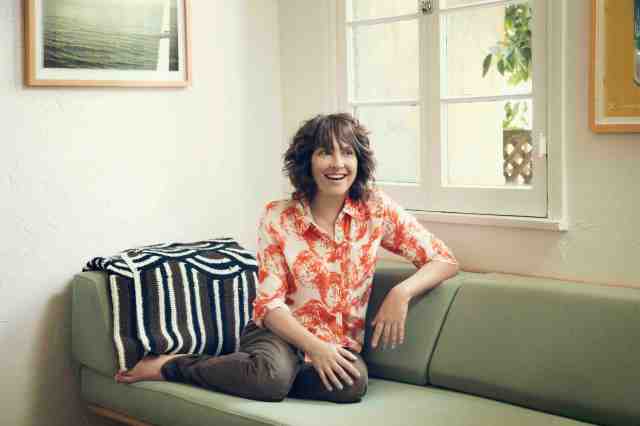 Jill Soloway produced this show "Transparent" about a trans woman and her family that had hella queer characters, has a badass trans lady writer in the staff room, and motivated Rachel to recap something for this website. 'Nuff said.
---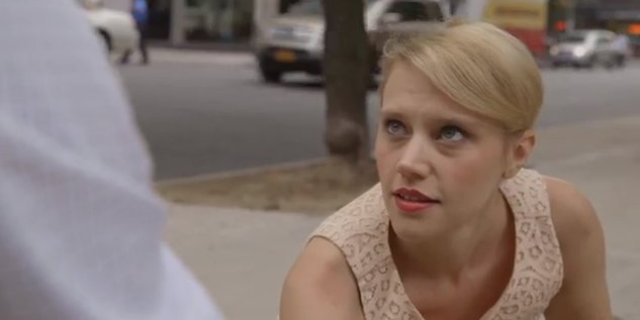 We've loved super-funny and super-gay comedian Kate McKinnon here at Autostraddle for a long, long time – so imagine our excitement when she nabbed an American Comedy Award and appeared in totally great totally not-about-a-dude movie Life Partners this year! Plus, she earned an Emmy nod for her amazing work over the last few years on "Saturday Night Live," which might give me a reason to start watching it again. All in all, it sounds like it's been McKinnon's year to shine on.
---
Kristin Russo and Dannielle Owens-Reid
First came the book that Maddie read with her amazing family members (This Is A Book for Parents of Gay Kids), then came the hilarious video tour and also the videos for those parents, then came the collaborative 'zine project with this great place called Autostraddle that, rumors have it, is also a unicorn factory. One thing is for sure: Kristin Russo and Dannielle Owens-Reid of Everyone Is Gay put a lot of amazing shit into the world this year, and I can't wait to see what's next.
---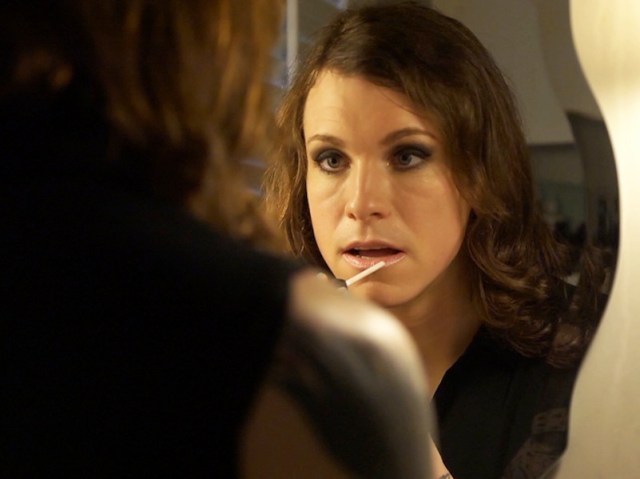 When Against Me! frontwoman Laura Jane Grace came out in 2012 as transgender, we were excited to see where it took her career and the punk band so close to our angsty hearts. As it turns out, there was nowhere to go for the rock-n-roll icon than up. This year, Against Me's new album debuted higher on the Billboard charts than any of their previous work, and Grace also filmed a reality show for AOL. The good news out of 2014 is that we're gonna be seeing a lot of Laura Jane Grace for years to come, and that can never be a bad thing.
---
In 2014, Laverne Cox got a book deal, deeply moved us when it came to the topic of the revolutionary act of loving trans women, won a GLAAD award, landed the cover of TIME and also the cover of The Advocate, became the first-ever trans Emmy Award nominee, taught Katie Couric a thing or two, and used her power for good to shine the light on trans youth.
I'm guessing the reason Beyoncé gave Cox a Christmas gift is because she realized exactly which girl is truly running the world.
---
May-Britt Moser
Remember that time May-Britt Moser, psychologist and neuroscientist, won the Nobel Prize for figuring out the cells that make up the brain's positioning system? I'm worried not enough of us do.
---
Mo'ne Davis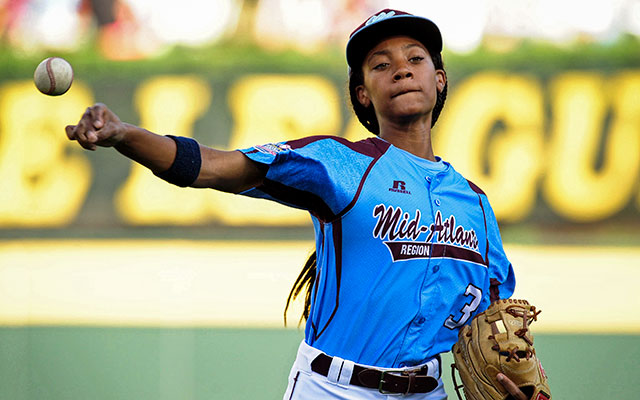 Mere teenager Mo'ne Davis, who was the first girl to throw a shutout in Little League World Series history and the first little league player on the cover of Sports Illustrated, also became the AP's 2014 Athlete of the Year this month. This alone might motivate me to begin watching young people play games without the motivation of monetary gain.
---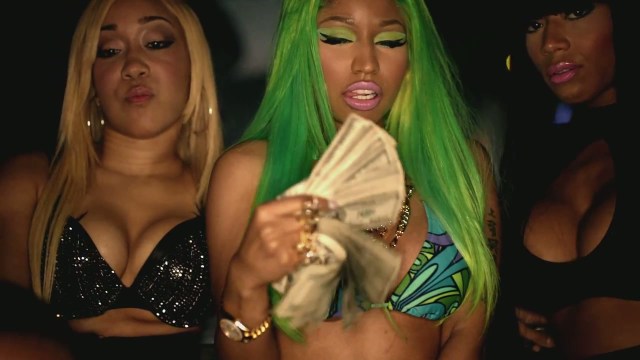 I know y'all knew this was coming. I mean, remember when Nicki Minaj taught us everything we needed to know about female sexuality and empowerment and also gave us a reason to listen to that great song about loving big butts and not being able to lie about? And remember when she released "The Pinkprint," an introspective and multifaceted album that melts genres and also your heart? I will never forget. I will always remember. 2014 is the year Nicki Minaj came back bigger, better, and more bootylicious than ever. Let's hope she gets a Grammy or two to prove it.
---
Roxane Gay released two completely delicious and amazing reads this year, told Autostraddle some of her queer story, and became the butter to your toast. What more could we, as the collective world, ask for?
---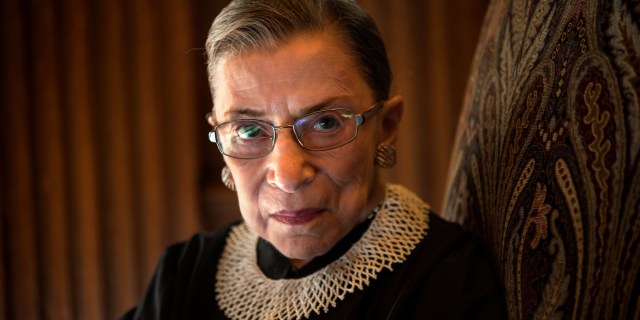 I'm of the opinion that Supreme Court Justice Ruth Bader Ginsburg – known more formally as "The Notorious RBG" – shakes up everything every year. But this year, she took on voter suppression, contraception access, and more, all with her usual flair and also her usual absolute perfection in every way. Then, she announced she was pretty much never throwing in her robe. For that, she wins the year once again.
---
Shonda Rhimes
Shonda Rhimes gave us an amazing gift this year with the release of "How to Get Away With Murder," a totally and unapologetically homosexy drama that pairs well with her first totally amazing drama, "Scandal." Afterward, she gave us this forever powerful and incomparably on-point series of thoughts on the glass ceiling:
"Do they know I haven't broken through any glass ceilings," I asked my publicist. He assures me that I have. I assure him that I have not. I have not broken through any glass ceilings. If I had broken through any glass ceilings, I would know. If I had broken through a glass ceiling, I would have felt some cuts, I would have some bruises, there'd be shards of glass in my hair… If I'd broken the glass ceiling, that would mean I made it through to the other side, where the air is rare. I would feel the wind on my face.
---
I don't think I need to explain how a band that probably made a really big impact on your younger, queer riot grrl self reuniting (and it feels so good) made 2014 kick ass. But in case you needed a reminder, THE SLEATER-KINNEY INDEFINITE HIATUS IS OFFICIALLY OVER. Put a bird on that and tweet it, bitches.
---
St. Vincent
There's not much more to say here.
---
Tatyana Fazlalizadeh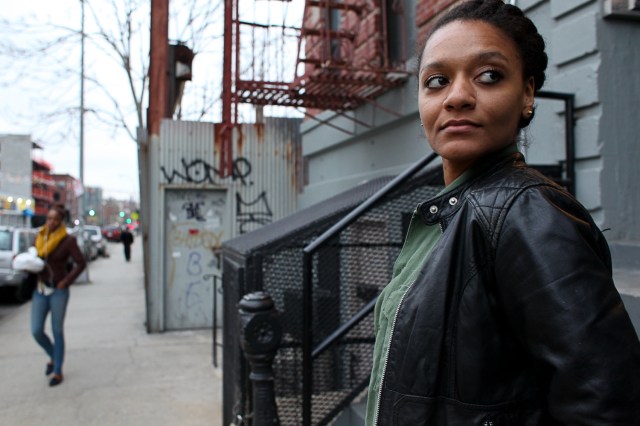 Artist Tatyana Fazlalizadeh's response to street harassment – posters telling folks to "stop asking women to smile" and reminding them that, like, women are people, too – was perfect from the start late in 2013, but this year it made waves within the feminist community as it spread across the Internet and tattooed itself on our hearts and souls. In the midst of dialogue about women of color and street a harassment, a woman of color stood up and fought street harassment in quite possibly my favorite way ever. For that, I am eternally grateful, and I believe you probably are, too.