Happy Valentine's Day, ELLEN PAGE IS GAY! While speaking at the HRC "Time to Thrive" conference promoting the welfare of LGBT Youth at Bally's Hotel and Casino in Las Vegas, Nevada, the 26-year-old actress said that she was "tired of hiding, and tired of lying by omission" because THIS:
"I'm here today because I am gay. And because maybe I can make a difference. To help others have an easier and more hopeful time. Regardless, for me, I feel a personal obligation and a social responsibility… It's weird because here I am, an actress, representing — at least in some sense — an industry that places crushing standards on all of us. Not just young people, but everyone. Standards of beauty. Of a good life. Of success. Standards that, I hate to admit, have affected me. You have ideas planted in your head, thoughts you never had before, that tell you how you have to act, how you have to dress and who you have to be. I have been trying to push back, to be authentic, to follow my heart, but it can be hard."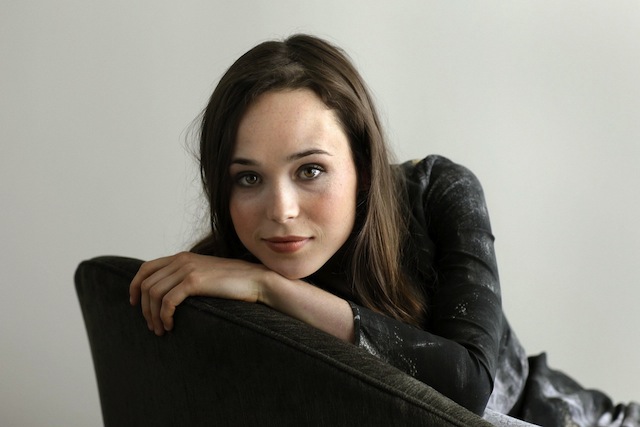 The HRC has wished her congratulations and consequently their website has crashed.
Congratulations, @EllenPage for taking the steps to live openly and come out as lesbian. #comingout #timetoTHRIVE http://t.co/PneoSUunRk

— HumanRightsCampaign (@HRC) February 15, 2014
Obviously her queerness isn't a big surprise to us, but the fact that she has decided to come out is a BIG FUCKING DEAL. Seriously, I just had to get this post up so we could celebrate together as a family, but needless to say there will be much processing to come.
UPDATE: Here's the video of her speech at the conference. It's really beautiful and touching, and she really opens right up and lets you see how she has struggled with this revelation, and the expectations placed upon her by her work, and we really get to see her whole heart in a way we don't get to see in magazine stories about coming out.  It's moving, it's awesome, and it's LOVE.