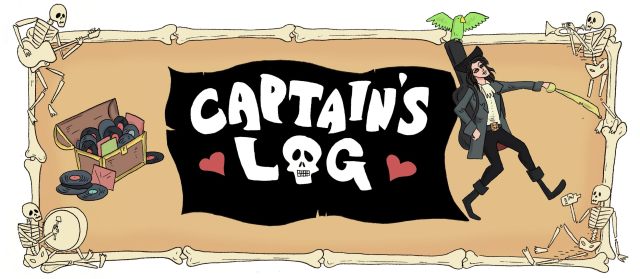 Hi friends! I know it's been a really long time since I've posted a Captain's Log — I have a lot of excuses, but mostly I just wasn't super into any new music all that recently. I started to worry that all hope was lost, but all of a sudden all sorts of brand new things seem to be crawling out of the woodwork. From here on out, I vow to be much more consistent. We will begin with the greatest news of all…
Beyoncé – Beyoncé Platinum Edition Box Set
Okay, okay, so the Beyoncé tracklisting that hit the internet was a hoax – but you guys, it wasn't that far off. New Beyoncé is imminent, and it is a 4-disc compilation set — the so-called Platinum Edition will be released November 24. If anything, all that fake tracklist did was spoil the surprise. The 2 CD/2 DVD collection features a set of brand new songs called "More," including remixes of familiar songs by Nicki Minaj, Pharrell, Mr. Vegas and Kanye West, as well as new tracks "Ring Off" and "7/11." The DVDs will include the music videos from Bey's last release, as well as a photo booklet, a live DVD of the Mrs. Carter Show World Tour and a goddamn BEYONCÉ MINI CALENDAR. Do you want to organize yourself for the coming year? Beyoncé has you covered.
Kaki King – "Tunnel"
Today, new mom/guitar phenom Kaki King released a b-sides collection called Everybody Glows, available on her BandCamp. The record contains rarities, covers and live performances spanning the last several years, including that cover of "LoveStoned" by Justin Timberlake that made everybody die inside a while back and a pretty lovely cover of "Close To Me" by the Cure. Seriously, can we all agree to never ever cover the Cure unless you're gonna do it properly? Kaki did a pretty great job. Anyway, Kaki also just released this video for "Tunnel," from the 2004 Legs To Make Us Longer sessions, and while the video does predictably take us through… a tunnel, it also has a lot of great shots of Kaki playing guitar, occasionally wearing a creepy sheep mask.
Screaming Females – "Wishing Well"
Often hailed (by me) as the best band working in show business today, the Screamales have been a busy bunch as of late. Their sixth studio album Rose Mountain is due out pretty soon, and this brand new track is an insta-classic. Nobody plays guitar with the ferocity and precision of Marissa Paternoster, but she makes it all look easy. Sidenote, Marissa will also be producing the next record from Autostraddle's BFF Mal Blum, who just signed to the Screaming Females' label Don Giovanni. Mazel tov, everybody!
Shamir – "On The Regular"
I'm not sure how I first came across this track, but it seems to be everywhere all of a sudden. Shamir Bailey is a brand new artist, like brand new — NPR describes the track as "the exuberant sound of a novice exploring the possibilities of alternative electronic dance music with no real rule book or manual at his disposal." In any event, it's been stuck in my head all week and I have a feeling we'll be seeing a lot more of this dude in the coming months.
Until next time, weirdos.
The Captain's Log is a monthly-ish collection of new music that Stef found while sailing the seven seas in search of adventure, with a parrot on her shoulder and a song in her heart. Header by the ever-charming Rory Midhani.