Ah hello my friends. Good news: The Television Critics Association Winter 2018 Press Tour wrapped up yesterday, and during this event we learned some things about some teevee shows that may be relevant to your interests! Let's talk about those things, shall we?
---
2 Dope Queens — February 2nd, HBO
Living Biblically – February 26th, CBS
Life Sentence – March 7th, The CW
Heathers – March 7th, Paramount Network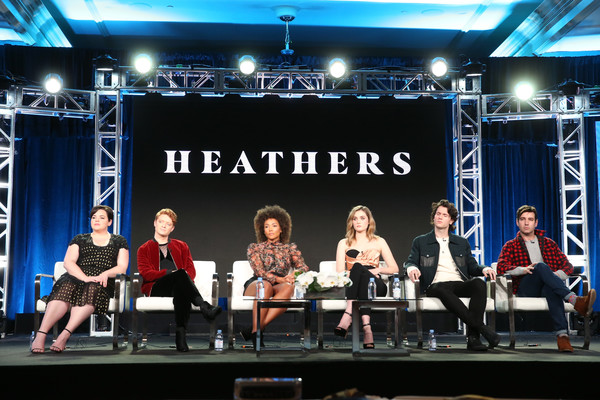 Still nervous about this idea but here we are! Out gay actor Brendan Scannell, who plays genderqueer Heather Duke, said,  "The idea is that power corrupts and that everyone is at their core an asshole and concerned for themseleves. In the movie three beautiful women where wrecking havoc on the school; that was new and hadn't been done before. Our modern retelling centers around marginalized communities — a plus-size, a Black girl and a queer — trashing everyone around them."
The Handmaid's Tale – April 25th, Hulu
https://youtu.be/xxQhWrAcQnE
Vida – May 6th, Starz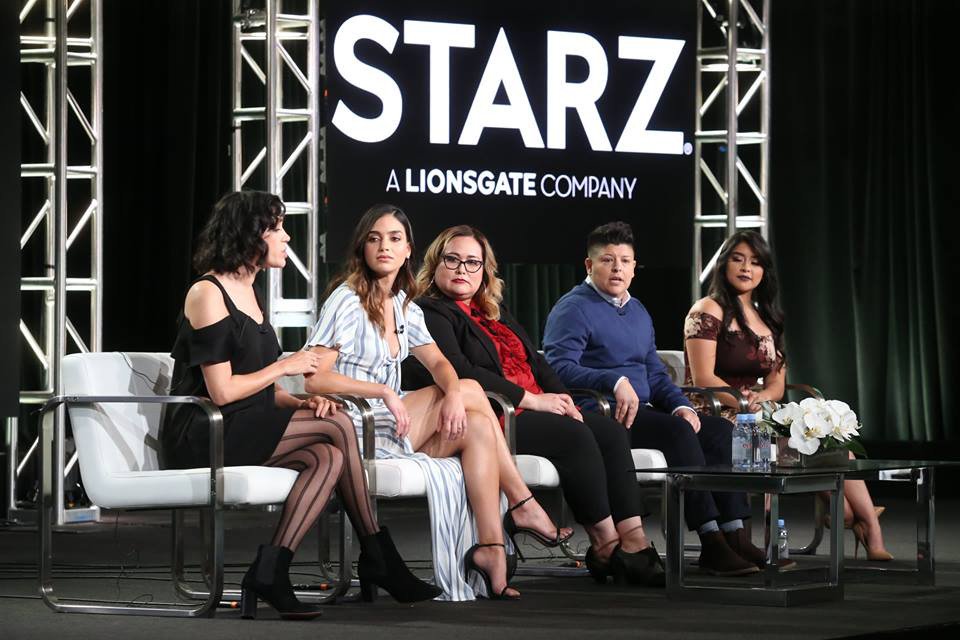 This is shaping up to be one of the year's queerest adventures — and you can read all about it in the post about Vida I published earlier this morning because I had too many words to say about it for this post! But, in sum: a queer Latinx showrunner, a behind-the-scenes crew that is heavily POC, queer and female and several queer leads including one who is also masculine-of-center.
Sweetbitter – May 6th, Starz
Starz's Sweetbitter is inspired by a 2016 bestseller about a 22-year-old who escapes Kansas for New York and becomes a backwaiter at a swanky Union Square restaurant, subsequently discovering food, wine, cocaine, good sex, terrible sex, sexual harassment and so much more. I read the book in a day, and related to a lot of it, but we're all here today because of Ariel, the lesbian backwaiter from the book who'll be in the show, too.
Roseanne- March 27th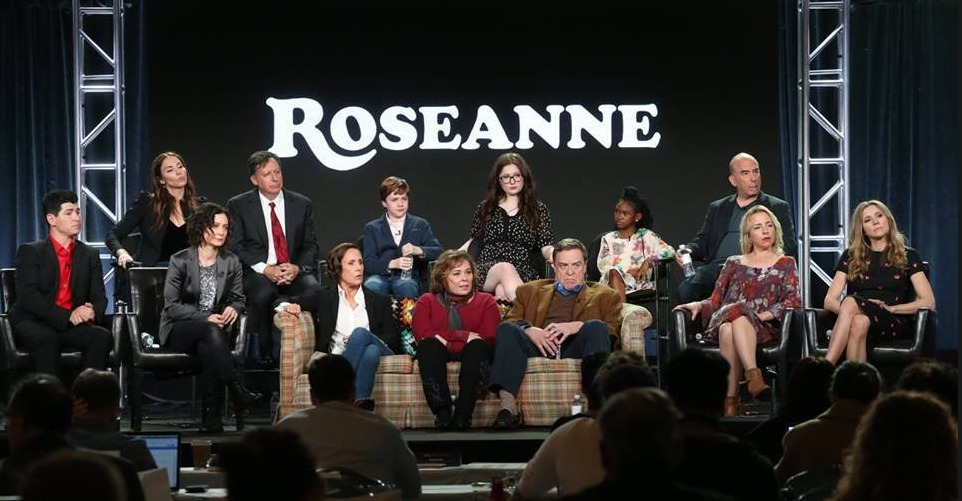 Roseanne was a groundbreaking television visionary in the '80s who gave a voice to working-class families, challenged norms of what women had to look like to earn a place on television, and introduced some of the first-ever lesbian and bisexual female characters ever. But Roseanne turns out to be a really bad person, and has maybe always been. Recently Roseanne actively espoused trans misogynist points of view and apparently voted for Donald Trump. Her character in the Roseanne reboot will do the same. Vanity Fair points out that despite the working-class setting, it's still hard to imagine the Roseanne we met in the 80s being a Trump supporter in the '10s.
Pose – TBD
Pose is set in 1987 New York and the ballroom scene specifically, and promises more LGBTQ+ characters than ever before.