Hey there, fancy pants! If you've ever sweated over the latest Wildfang drop but wear above a size XL, you know how frustrating finding snappy plus-size suiting separates can be. I can't promise 2018 is going to be a great year overall, but I can say it's at least off to a good start for one reason: The best damn size 14+ trousers (some of which have matching blazers) are on serious sale at Eloquii!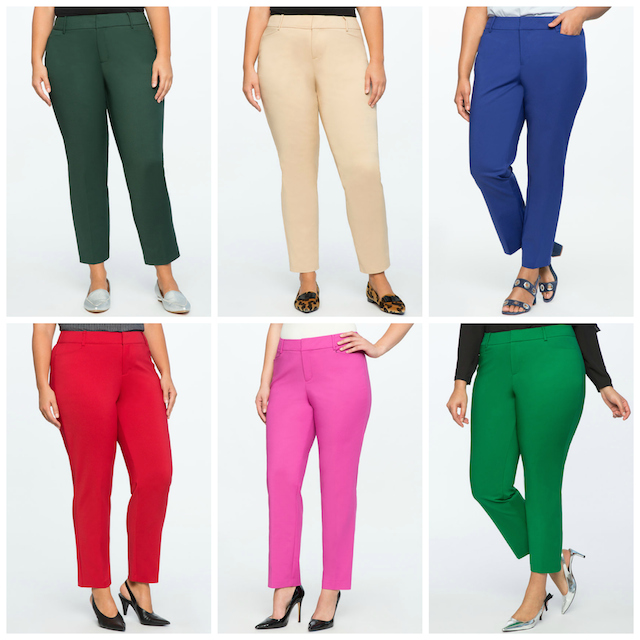 The brand's Kady pant runs up to size 28, depending on the exact item, with some versions including petite and Viola fits (the latter for folks whose hips are at least two sizes larger than their waists). They're normally $79.90 to $94.90, but are currently 40% to 60% off with code XOQ. The pants come in a range of bright and subdued solids (pictured above) and excellent graphic prints (pictured below).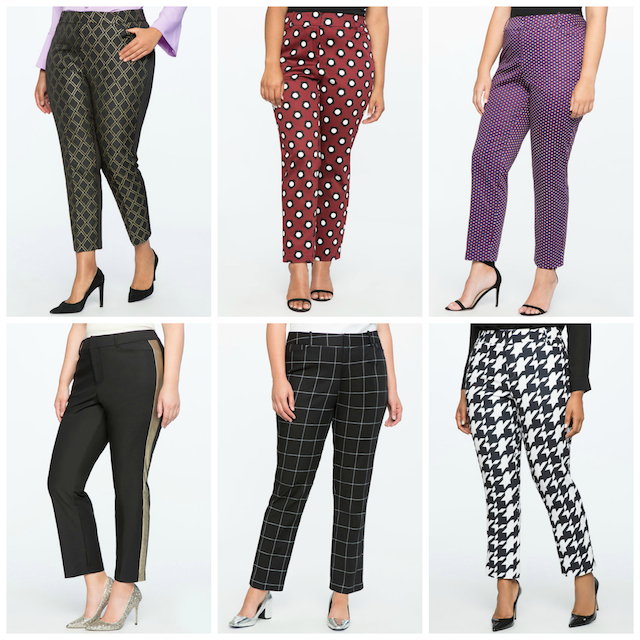 1. Diamond Brocade Pants 2. Brown Flowered Pants 3. Tiny Dot Pants 4. Tux Stripe Pants 5. Windowpane Pants 6. Houndstooth Pants
They're all styled with heels on the site, but I think they'd look killer with a pocket square and some shiny loafers. Don't you agree?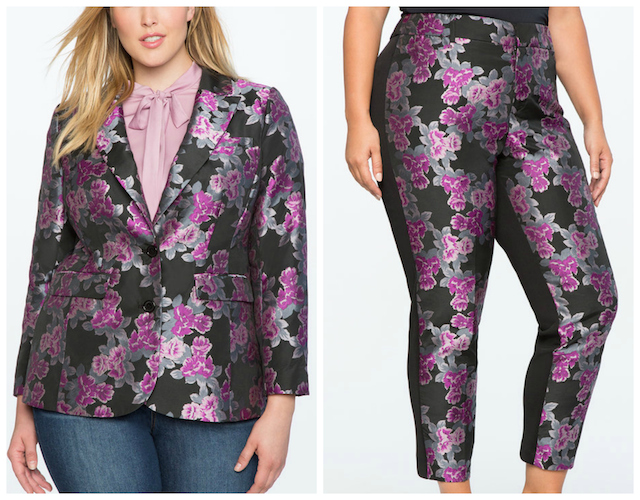 Then there are these gorgeous purple brocade pants and matching blazer. That color!

And these green metallic pants and stunning jacket! Le sigh.

There's a plush velvet pair and blazer to go with it, both available in black or red. Pair with a cigar (actually smoking it not necessary) and some slick butch swagger.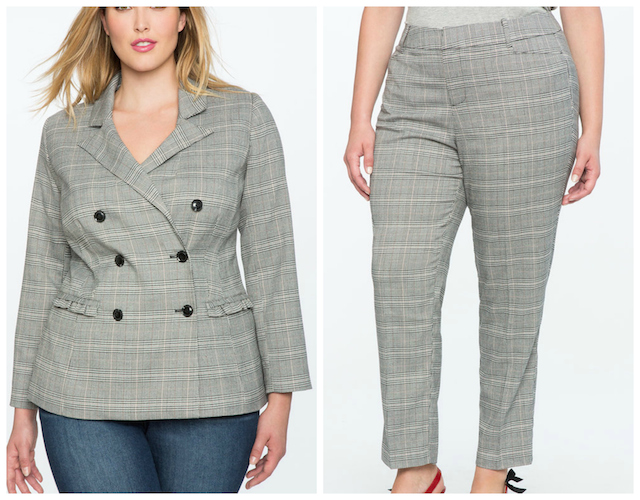 If you're up for a little ruffle, try a pair of plaid pants (also available in brown) with a double-breasted blazer.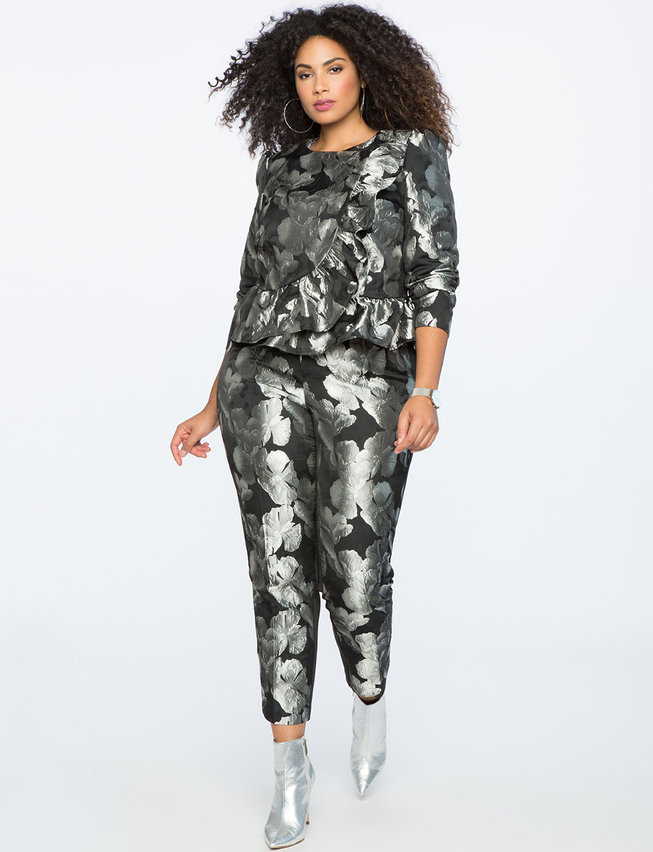 Or you could go all out in silver brocade pants and Prince-esque jacket.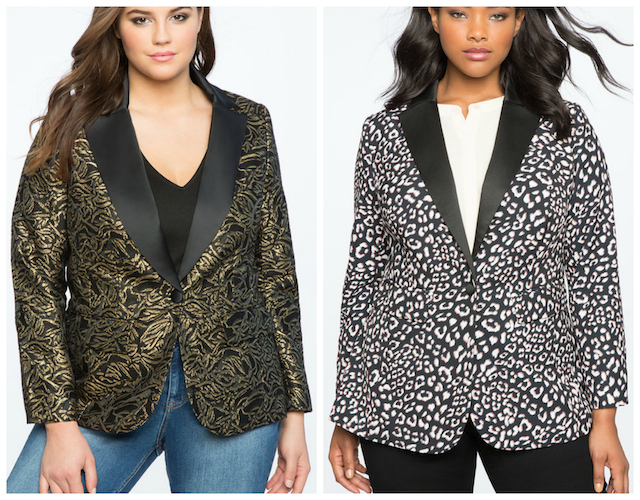 Finally, this gold jacquard blazer and leopard print blazer don't have matching pants, but they were way too formal Lena Waithe not to include anyway. Sorry not sorry.
Believe it or not, there are even more versions of the Kady pants here. Enjoy!