Some links in this post are "affiliate links.wp_postsAutostraddle receives a small kickback when you purchase items via these affiliate links. Thank you for supporting us via our affiliate partners.
In late 2015, The Hollywood Reporter asked Lena Waithe whether she'd had a say in her Master of None character Denise's wardrobe. She answered in the affirmative. "Aziz [Ansari, the show's creator] really liked my clothes and he liked the way I dressed," Waithe told the publication. "I don't know if we've seen a sly, harem pants-wearing, cool Topshop sweatshirt-wearing, snapback hat-rocking lesbian on TV."
I don't know about you all, but I personally wouldn't mind seeing more sly, harem pants-wearing, cool Topshop sweatshirt-wearing, snapback hat-rocking lesbians in my everyday life. Comrades, please make my dreams come true by stealing Lena Waithe's style.

---
Jackets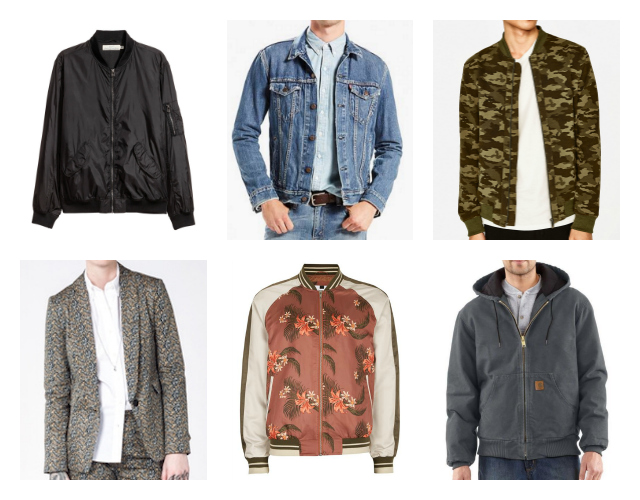 1. Black Nylon Bomber 2. Denim Jacket 3. Camo Bomber 4. Floral Blazer 5. Palm Bomber 6. Utility Jacket
From denim to bombers to blazers, Waithe generally has some kind of outerwear excellence going on. (I should also probably warn you, camo is going to feature big in this post because I feel like it has turned some corner at least partially past irony and looks good again. Whether I felt that way before seeing Waithe in it, I honestly can't remember; she just has that kind of gravitas.)

---
Shirts

1. Swiss Dot Button-Down 2. Asymmetrical Hoodie 3. Makeout Tee 4. Long-Sleeved Tee 5. Floral Button-Down 6. Spotty Button-Down
Waithe has a knack for choosing pieces that are always some degree of unusual, be it in an asymmetrical hem, a barely-there print, or something a bit bolder. A woman who knows what she wants? *Italian chef kissing fingers motion*

---
Pants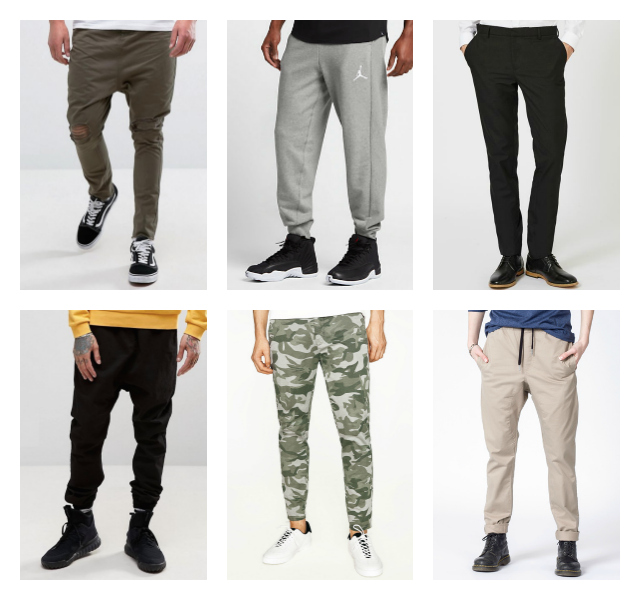 1. Ripped Chinos 2. Jordan Sweats 3. Black Dress Pants 4. Drop Crotch Joggers 5. Camo Chinos 6. Drawstring Chinos
As noted above, Waithe is a sucker for joggers and drop-crotch pants — and occasionally, when we're really lucky, a nice pair of dress slacks. Have mercy.
---
Hats

1. Chicago Bulls Cap 2. Black Felt Hat 3. Carhartt Cap 4. Primitive Varsity Cap 5. Straw Pork Pie Hat 6. Blue Nike Cap
Of all the components of a Lena Waithe-inspired wardrobe, it feels like hats are the least negotiable. Most often she opts for the aforementioned snapbacks (Chicago is her hometown, by the way, but feel free to substitute your own), but once in awhile ups the dapper factor in more fedora-esque styles. Honestly, Lena Waithe may be the only fedora-wearer in the world whose Tinder profile I'd swipe right on.
---
Footwear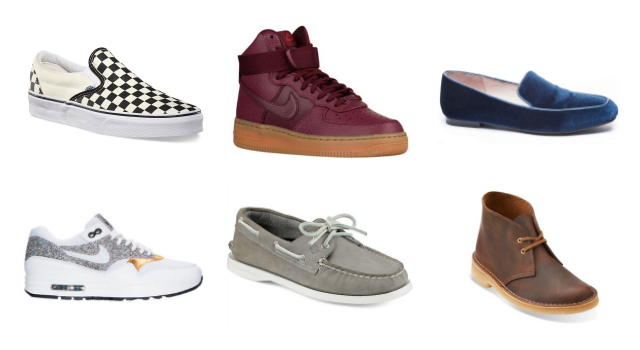 1. Checkerboard Slip-Ons 2. Maroon Air Forces 3. Velvet Loafers 4. Gold Detail Air Maxes 5. Classic Boat Shoes 6. Desert Boots
Okay, so I'm not enough of a sneakerhead to recognize most of the shoes Waithe wears, and quite frankly, Yeezys are too fucking expensive. Suffice it to say, I think you'd look hot and like the vision I have in my mind of Lena Waithe in the above pairs of shoes. So, mission accomplished, as far as I'm concerned.