Carmen's Team Pick:
Is Beyoncé my soul twin? Is she even my friend? If she's haunting me, I must be haunting her. Right?
I'm finding it hard to think otherwise since she launched a line of LGBT-friendly underwear sets for those who are forever indebted to each other. Or just those who like matching underwear. Or even those who just want two pairs of underwear designed by Madame ***Flawless herself.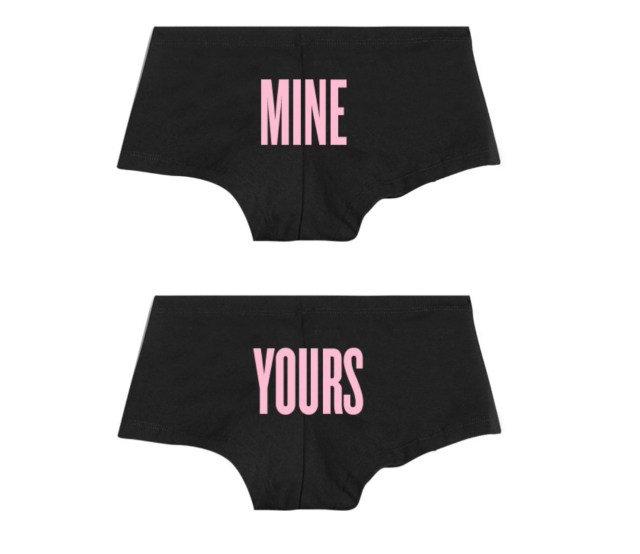 The underwear sets, each with either one piece that reads "MINE" and another that reads "YOURS" or two pairs both reading "MINE" or "YOURS," obviously on the ass because like, what else matters am I right, come in a number of combinations: boyshort/boyshort, boxer/boxer, and boyshort/boxer included. This means you and your lover can indulge your semi-socialized desire to put words on your asses as well as your desire to look fly while pantsless – no matter what your gender presentation, underwear needs, or style preference!  And you can both be all, I have my Beyoncé underwear on. Wanna lick me? (Yes.)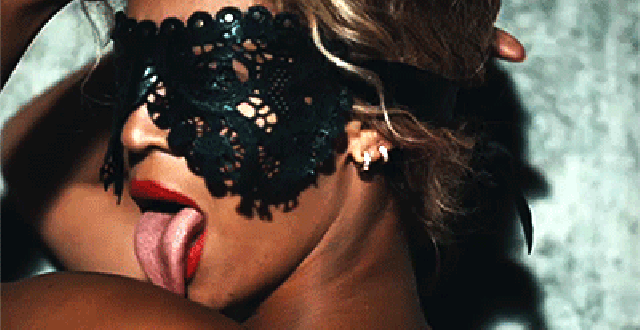 It also means Beyoncé has made a line of underwear sets based off of a song she made with Drake, thus giving me a reason to live.
http://vimeo.com/83999015
It also means every single person reading this post is covered (get it!) by this new line of underthings. So I'm gonna stop talking now and let you buy a set or a thousand sets. In the words of Kanye: Jesus, take the wheel.