Mey's Team Pick:
Have we mentioned lately how excited we are for Janet Mock's memoir coming out in just a few days? Well, in case you've missed our one million posts on the subject, the book is called Redefining Realness and in it, Mock tells her life story and gets to define her own reality and share her story under her own terms. Since Mock regularly talks about the importance of being true to oneself and sharing your story with others, with the help of her editorial assistant, Erika Turner, she made a tumblr where people from all around the world can submit their own stories and redefine realness for themselves.
The I AM #RedefiningRealness tumblr asks people to submit their name, a selfie, five words they feel define themselves and their story. Turner will take it from there and put it together in an awesome graphic and tumblr post. So far, the around two dozen people that have submitted cover a wide range of genders, sexualities and ethnicities, and all of them have important stories to tell. The tumblr itself says it better than I ever could:
The book is about discovering, becoming and revealing ourselves to the world. It's about authenticity and owning our stories in a world that tells us that who we are is wrong, shameful and should be kept secret. We're banishing this silence together through storysharing.

I AM #RedefiningRealness is a space where readers can share parts of their lives, proclaim and declare their identities and discuss where their journey intersects with the messages in the book.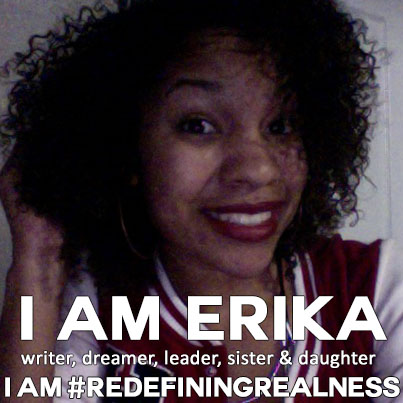 I think this is a brilliant idea and one of my favorite tumblrs right now. So get submitting! I can't wait to see a bunch of Autostraddler's smiling faces on the site.