This is a recap of Good Trouble episode 401, the season 4 premiere, spoilers below.
Can I be honest? For me, the highlight of the Good Trouble season premiere came at the very end.
That's right: STEF AND LENA (AND JUDICORN) ARE COMING BACK TO THE COTERIE.
The last time we saw the Mamas on Good Trouble, Lena was leaning all the way into her work in the State Assembly and Stef gave up her plans to go to Venezuela with Amnesty International to foster another child.
A visit by the Mamas means the chosen family at the Coterie will gather, once again, for a family dinner… so instead of doing my usual moment to moment recap of Good Trouble's fourth season premiere, I thought I'd set the table for next week and re-introduce you to the residents of the Coterie. If you've missed a few episode of Good Trouble or you're only interested in the show when the Mamas show up, here's all the information you need to get ready for next week's family dinner.
Also, because I haven't seen any additional episodes of the new season, I offer some predictions for where the characters might go. Agree? Disgree? Leave your thoughts in the comments.
---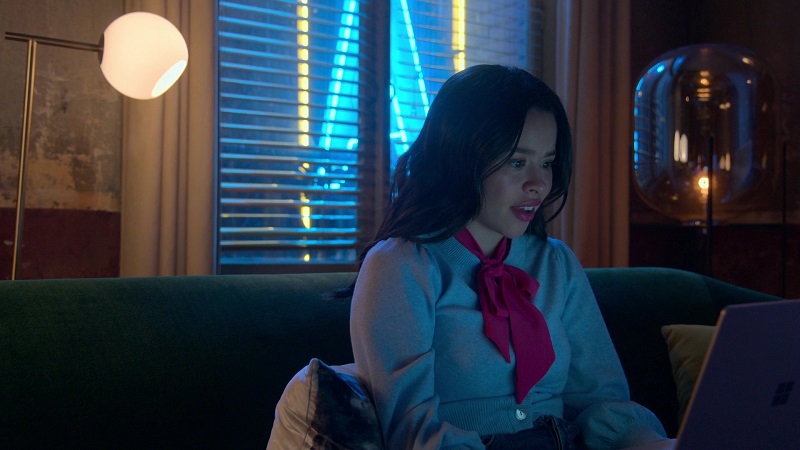 Character: Mariana Adams-Foster
Current Job: Project Manager at Revitalize Beauty/The Hallis Group
Relationship Status: Single and Ready to Mingle
Where we left her: Preparing to practice corporate espionage at Revitalize Beauty to prove that Jackie and the Hallis Group stole the idea for their app from Mariana and her crew at Bulk Beauty.
Season 4 Premiere Updates: Mariana has dinner with Evan to talk about her new gig (and his recommendation) at Revitalize Beauty. They fall into an easy but awkward rapport that reminds me of their cutest moments as a couple (ignoring the troubling power dynamics, of course). Evan admits that Jackie asked him to suss out if she could be trusted but that he refuses to do her bidding. Still, though, for his own edification, Evan wants to know why Mariana turned against her friends and went to work for the competition. Mariana responds by asking if Evan knew that the Hallis Group was going to steal the idea for Bulk Beauty. He assures Mariana that he didn't know when he secured her the pitch meeting and he's still angry about it. He doesn't understand why Mariana's also not angry.
"The Bulk Beauty girls pushed me out because I was dating you and they're taking all my good ideas with them, so the way I see it, I have every right to take my good ideas elsewhere," Mariana admits lies. She tells Evan that he can tell Jackie that she has nothing to worry about… and, much to my surprise, leaves soon thereafter.
Season 4 Prediction: On the personal front, Mariana settles into an intense Callie-esque love affair with the Coterie's new resident, Joaquin, but after Evan returns as a fixture in her life, Mariana finds herself torn between the two (Good Trouble loves a love triangle!).
---
Character: Davia Moss
Current Job: High School English Teacher
Relationship Status: It's Complicated
Where we left them: Belting some Sara Bareilles — as one does — to help her make a decision between Dennis and Matt.
Season 4 Premiere Updates: After hearing about Dennis' food truck and his visit to the children's ward at the hospital, Davia realizes that Dennis is truly ready to live his life again. But with that, she recognizes, becomes less of a need for her… less reliance on her to hold his grief and keep him afloat… and that need was the foundation of their entire romantic relationship. Davia doesn't want to be needed, she wants to be wanted, and right now she doesn't trust that Dennis wants her.
Later, Davia video chats with Matt and tells him that she's no longer confused. She knows what she wants now and it's a relationship with him. But the reality is that Davia needed Matt…after Dennis abandoned her, she needed someone to remind her that she was worth investing in…and Matt deserves to be wanted too. He's not certain that Davia is truly over Dennis and he can't risk his own heart getting broken.
Season 4 Prediction: Especially after last season's flare-up of her unhealthy eating habits, I hope that this season Davia takes the time to love herself again. Fewer overwrought emotional ballads and more singing along and dancing around to Lizzo. Hopefully, growing to love herself will make Davia realize that she is wanted.
---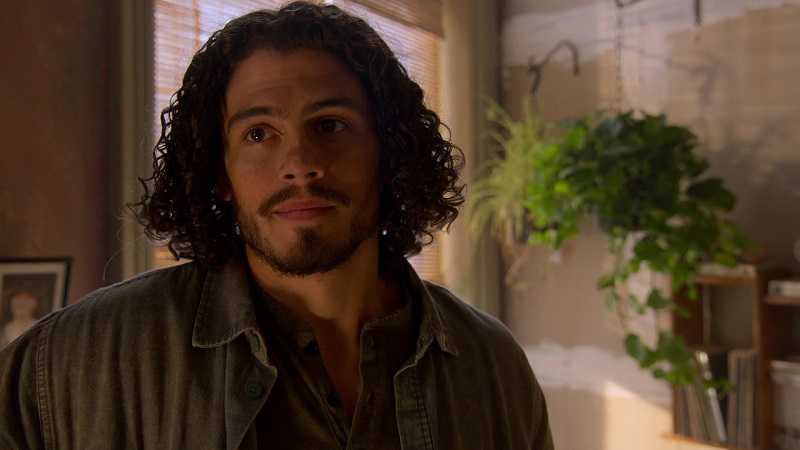 Character: Gael Martinez
Current Job: Artist/ Intern for Yuri Ellwin
Relationship Status: Newly Single/Expectant Father
Where we left them: Realizing that he couldn't offer Callie the relationship she deserved while also being the father he wanted to be, Gael smartly broke things off with Callie at the end of last season. His impending fatherhood also forced Gael back into frustrating but financially lucrative deal with his boss, Yuri, wherein Gael does all the work and Yuri signs his name to the paintings.
Season 4 Premiere Updates: The pressure on Gael to keep Isabella close ratchets up this week. At his internship, Yuri laments that he hasn't seen his own daughter for two years and insists that Gael do whatever it takes to make Isabella stay. Unfortunately, Gael's efforts come too late and Sumi's already leased the available loft to a new tenant. Thankfully, though, Sumi comes up with the plan to sublet Alice's loft and then finds out that Dennis offered Isabella a job. She's staying! At Dennis' soft opening, they both revel in how their village has come together already to make a space for their child.
Season 4 Prediction: I predict a stressful season for Gael! He'll grow tired of Yuri getting the credit for his work and quit his internship… leaving him hustling to find a way to support his impending family. I imagine him growing increasingly weary of Dennis and Isabella's burgeoning relationship, worried that Dennis will take his place.
---
Character: Sumi Liu
Current Job: Medical Student
Relationship Status: Begrudgingly Single
Where we left them: Sumi was the unsung hero of Good Trouble's third season. She worked alongside Alice to ensure that the Coterie's Lunar New Year went off without a hitch and she convinced Margaret Cho to direct the CBTV diversity showcase. Her efforts aren't enough to overcome the pain she caused Alice previously, though… so her confession that she's still in love with Alice is met with an invitation to remain friends.
Season 4 Premiere Updates: Seemingly undeterred by Alice's rejection, Sumi continues to show up for her best friend: this time, managing the Coterie while Alice is out on the road. She finds an applicant to take the available loft — at a higher rent to pay for a new stove and toaster — and arranges to sublet Alice's loft so she doesn't have to worry about money while she's on tour.
Season 4 Prediction: There's a scene in the Season 4 trailer where Alice announces that she and Sumi are back together… and while that's definitely what Sumi wants, I can't help but think it's a false flag, at least at first. I suspect one of my favorite tropes will come to pass: Sumi and Alice will pretend to be in a relationship — perhaps to keep Isabella at the Coterie — but eventually, that pretend relationship will become real.
---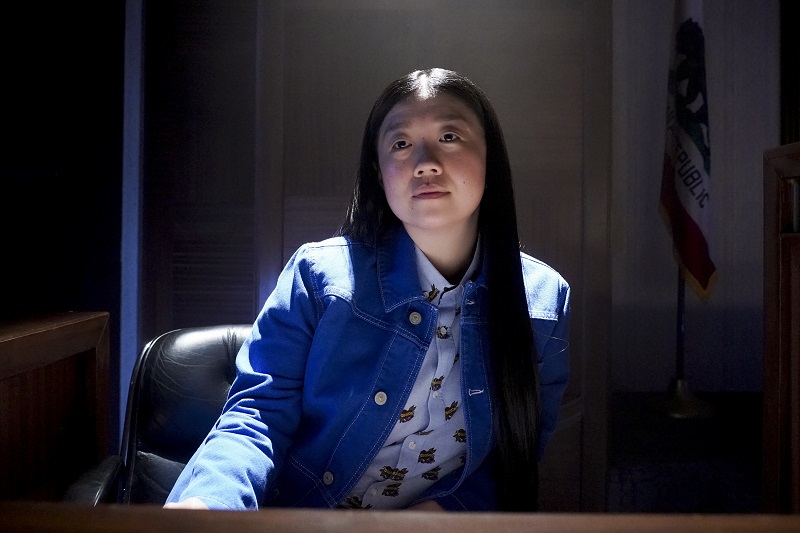 Character: Alice Kwan
Current Job: Coterie Manager/ Stand-up Comedian
Relationship Status: Single But Emotionally Unavailable
Where we left them: Nothing about the CBTV Comedy Diversity Workshop went as Alice had hoped. Even after managing the salvage the workshop's final showcase — with Margaret Cho as the director, no less — the CBTV Powers that Be screw everything up by pre-emptively deciding that Alice should win the talent deal. Joining her fellow comedians, Alice walks out of the CBTV program for good and performs the showcase for family and friends.
On the personal front, Alice ends her on again, off again relationship with Ruby — much to my chagrin — but resists the temptation to jump back into something with Sumi. Still carrying the scars of their past break-up, she recommends that she and Sumi just stay friends.
Season 4 Premiere Updates: When Alice was weighing whether or not to accept the rigged talent deal, Margaret Cho told her that her biggest breaks didn't come from networks or studio, they came from fellow artists looking out for each other… and, to start Season 4, it looks like Margaret Cho lived up to her word. She invites Alice to open up for her on the road. Unfortunately, that means we don't get much of Alice on-screen this week (a side effect of Sherry Cola staying booked and busy, no doubt) but she does appear briefly to celebrate living her dreams and advising Sumi on how to handle the interviews for the new Coterie resident.
Season 4 Prediction: Given the heavy dose of comedy workshop that we saw last season, I suspect this season will be more about Alice's personal life. I want to see Alice's new (hard-won) confidence being put to great use… with her parents, her brother and, of course with Sumi.
---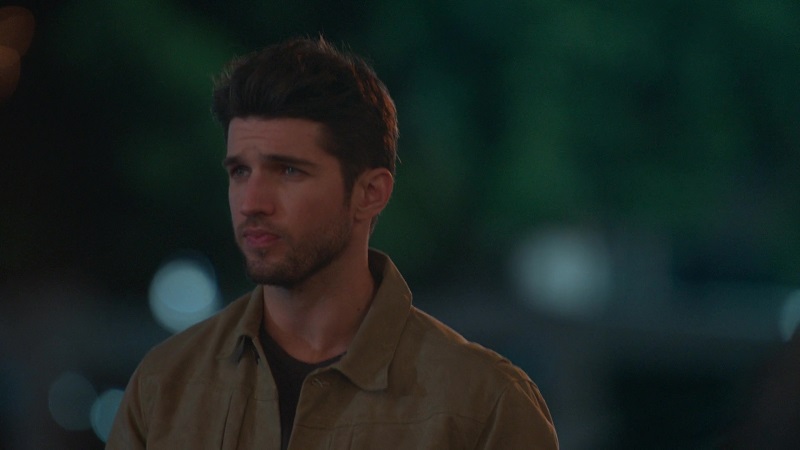 Character: Joaquin
Current Job: Independent Investigative Reporter
Relationship Status: Taken, Allegedly
Where we left them: N/A
Season 4 Premiere Updates: Joaquin is the newest member of the Coterie, just having moved into the empty loft. He's an independent investigative journalist whose last story was a five-part expose on deputy gangs in the Sherriff's Department. Almost immediately, I think that can't be a coincidence: Callie's first case with Kathleen help expose the gang culture in the Sherriff's Department and now he just so happened to move into same apartment complex?
And then, on top of that, he seems immune to the charms of Mariana Adams Foster? She comes over during the food truck's soft opening, introduces herself and tries to learn a little about him. But with every question Mariana asks, he redirects the attention back to her and, eventually, Mariana calls him out for his games. Unprovoked, Joaquin shares that he's seeing someone and calls Mariana out on coming over to flirt with him. Sufficed to say, Mariana is not amused.
Season 4 Prediction: I do not trust this guy at all. Maybe it's because I watched him play the mobster's son for years on General Hospital but I don't believe he's well-intentioned. That said, I think his flirtation with Mariana will lead to something real and, eventually, he'll be forced to choose between his work and his new love.
---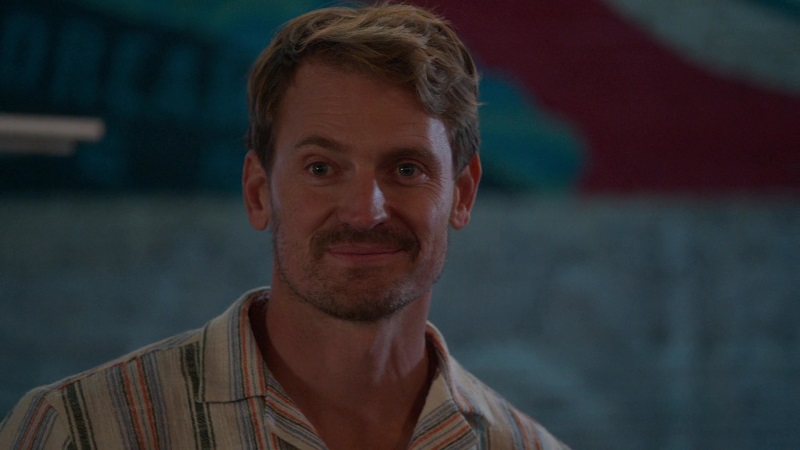 Character: Dennis Cooper
Current Job: Owner and Chef of The Toast Truck
Relationship Status: Reluctantly Single
Where we left them: Last season, Dennis made tremendous strides working through the residual grief of his son's death. He learned that instead of isolating because of his grief, he need to reach out to the people around him, including his chosen family at the Coterie, especially Davia. He channels his passion for cooking into a new career: the owner of a food truck.
Season 4 Premiere Updates: With the soft opening just around the corner, Dennis is working to figure out the business end of The Toast Truck. With years of experience in the restaurant industry, Isabella volunteers to help him lower his food costs. They work so well together that Dennis offers Isabella a job.
On the personal front, things don't work out quite as well for Dennis. After wavering between him and Matt, Davia finally makes her decision about who she wants to be with…and it's not him. I expected him to fight more… to make a case for why it should be him… but he accept Davia's decision and pledges to get his shit together. Maybe one day, he tells Gael, if it's meant to be, it'll be.
Season 4 Prediction: I know I've been a longtime Dennis/Davia shipper — can you believe how much this show makes you care about straight people?! — but the chemistry between Dennis and Isabella can't be denied. I'm looking for them to grow close as they work together at The Toast Truck and shares his experience as a parent with her.
---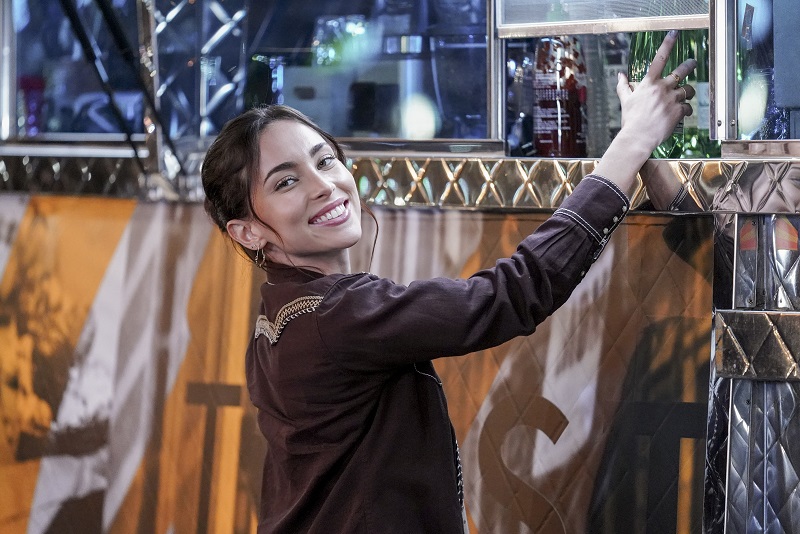 Character: Isabella Tavez
Current Job: Staff at The Toast Truck
Relationship Status: Single/Expectant Mother
Where we left them: Feeling guilty for taking up too much space in Gael's life, Isabella made plans to move out late last season. She'd go to work in a friend's restaurant and stay in his guest house until the baby came. But when pain sends Isabella to the hospital, Gael's desperate to keep her nearby and to formalize their relationship as co-parents.
Season 4 Premiere Updates: Much of what happens to Isabella in this week's premiere happens without her knowledge. Desperately wanting Isabella to stay close, Gael secretly sublets Alice's loft — which will help pay for Alice's expenses while she's on the road — to give Isabella her own space. She's grateful for Alice's generosity but wants to work and start saving money for when the baby arrives. She doesn't want to depend on Gael exclusively. But after helping Dennis sort out the business side of The Toast Truck, Dennis offers her a job.
Isabella is staying! The Coterie is going to have a baby after all!
Season 4 Prediction: I'm telling you: Isabella and Dennis! It's going to be a thing.
---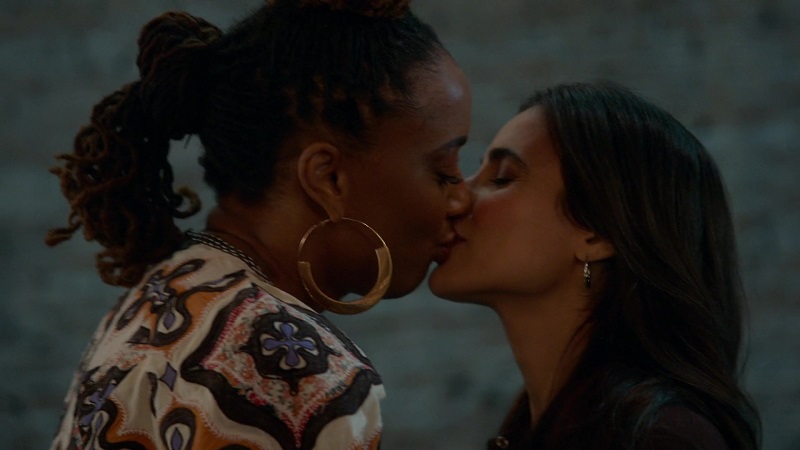 Character: Malika Williams
Current Job: Assistant to Los Angeles City Councilwoman Lucia Morales
Relationship Status: In a Polyamorous Relationship with Dyonte and Angelica
Where we left them: On the professional front, Malika finishes her internship at Dignity & Power Now (DPN) and is offered a full-time position. But when she's approached by a member of the City Council — a woman who happens to be the ex-girlfriend of Malika's current girlfriend — she can't pass on the opportunity to change the system from within. So she's got a new job and burgeoning relationships with Dyonte and Angelica when her ex-boyfriend, Isaac, shows up and asks if they can resume their relationship.
Season 4 Premiere Updates: It's her first day at work in the Councilwoman's office and Malika is greeted with flowers from Dyonte to start the day and is welcomed home by flowers from Angelica (a nuAngelica, mind you). But between the gifts from her partners, Malika's consumed by thoughts of her former partner, Isaac, who has returned and asked to resume their relationship.
Their relationship. A monogamous one. No Dyonte and, though Issac doesn't know about her, no Angelica either. Just them like it used to be. They meet up on the basketball court like Quincy McCall and Monica Wright… and you think, for a second, that Malika's going to give up her relationships like Quincy let go of his stewardess fiancée. But she doesn't. Though she loves Isaac — and their chemistry remains palpable — she's grown in his absence and she can't shrink for him.
At Dennis' soft launch, Malika introduces both her partners to each other and to her friends and chosen family.
Season 4 Prediction: Malika and Dyonte's relationship will be tested when DPN and Malika's new boss, Councilwoman Morales, find themselves on opposite ends of an issue. And perhaps because Lucia Morales is played by the actress that played Adele on from latter seasons of The L Word, I'm expecting some duplicity… maybe she tries to come between Malika and Angelika.
---
Character: Callie Adams Foster
Current Job: Associate at Kathleen Gale and Associates
Relationship Status: Newly Single
Where we left them: After struggling to adjust sharing Gael with future baby mama, Callie's both heartbroken and relieved when he finally ends their relationship. On the professional front, Callie's got her hands full: with the murder trial of Tommy Sung (with her other ex, Jamie, working for the prosecution) and the impending indictment of Kathleen Gale on federal charges.
Season 4 Premiere Updates: Much to my surprise, the jury finds Tommy Sung not guilty of killing his boyfriend… and while Kathleen's success was supposed to mean that Tommy's father, Ken, would offer proof of his sister's life to the FBI (they think Denise Chen is dead) and rid them of that headache, things get a bit more complicated. To help Denise escape her abusive husband, Kathleen took money from the husband's retainer and now the FBI has those financial records. Without something more substantive to trade for her freedom — Denise implicating her ex in a crime, for example — Kathleen is certainly headed for prison.
Initially, Ken refuses to help… to do so would leave his sister too exposed and put her life in danger. Callie reminds him that Kathleen kept her end of the bargain and now he's obligated to do the same but he stands firm. With one Sung man refusing to help, Callie turns to the other: she sits down with Tommy to celebrate the verdict, while acknowledging his loss. Their rapport is so comforting that Tommy lets his guard down for a moment… confessing what really happened at the drop-off that night. He shoved Zack and he stumbled and fell over the edge. Unbeknownst to Tommy, Callie records the entire confession and threatens to give it to Zack's family if Ken Sung doesn't produce the information that Kathleen needs.
Having crossed several ethical lines to ensure her client's freedom, Callie meets with Jamie and apologizes for stealing his files and giving information to her Legal Aid clients. She admits she judged him and that that she has some perspective, she recognizes the need to compromise. In turn, Jamie admits that he needs to be more willing to stick to his beliefs and that sometimes he needs someone to keep him accountable. He confesses that he still loves her — which, TBH, Maia Mitchell has never looked better so I can hardly blame him — and Callie admits that she still loves him too.
Season 4 Prediction: I just want them to let Callie Adams Foster stay single for just one season. Just one. Also? I wonder if Callie's the target of Joaquin's investigation.