Autumn is once again upon us, and you know what that means: broadcast and cable TV are scrambling to not be gobbled up by Netflix and Amazon and Hulu by rolling out their very biggest and best shows with as much fanfare as possible. There are lots of returning favorites this fall, a few newcomers, and some shows lining up for their curtain calls. More shows will most certainly be added as the year marches on. Seems like every third show's sneaking in a queer character these days and, as The New York Times noted, "there may never have been a fall television season as jam packed as the one we're about to endure."
---
August
Carnival Row (Amazon) // Season 1 // August 30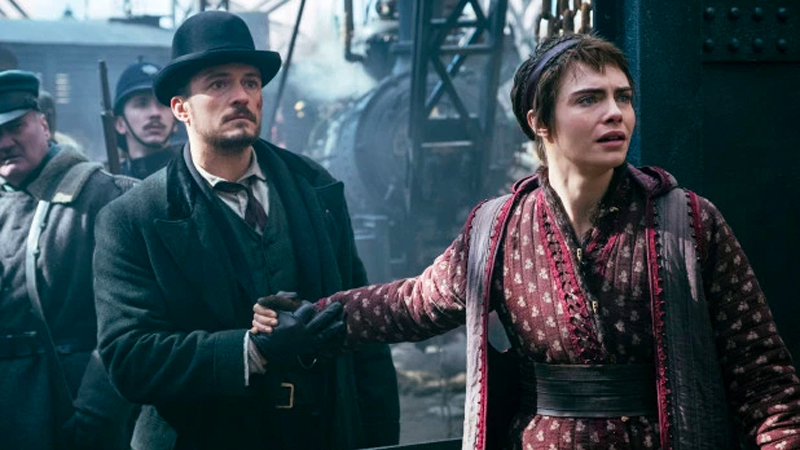 Dara Delevingne shares one smooch with another lady fairy in Amazon's neo-noir fantasy series. It's already been renewed for a second season, so maybe more lady smooches are to come. Fae folk, as you know, are notoriously gay.
---
September
Steven Universe: The Movie (Cartoon Network) // September 2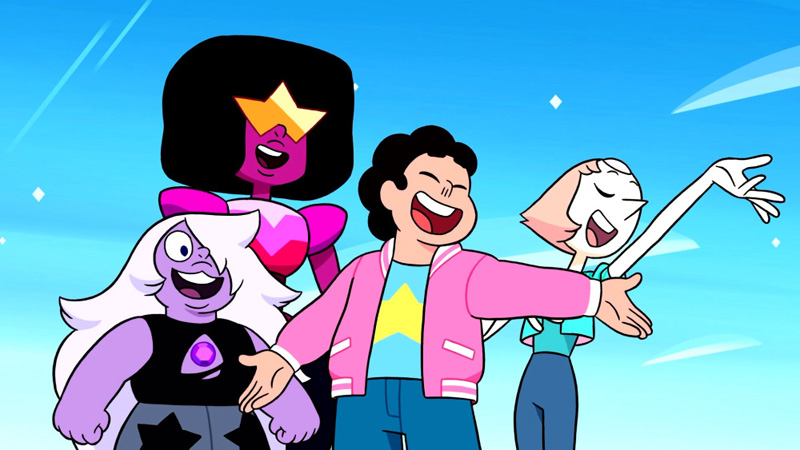 Steven Universe's 90-minute musical retells Steven's story and introduces a new big bad who's immune to his charms. It also shows how Ruby and Sapphire have chosen to display their fused marriage: one wedding ring on each hand! The movie sets up new seasons, and that's such a relief!
The Deuce (HBO) // September 9th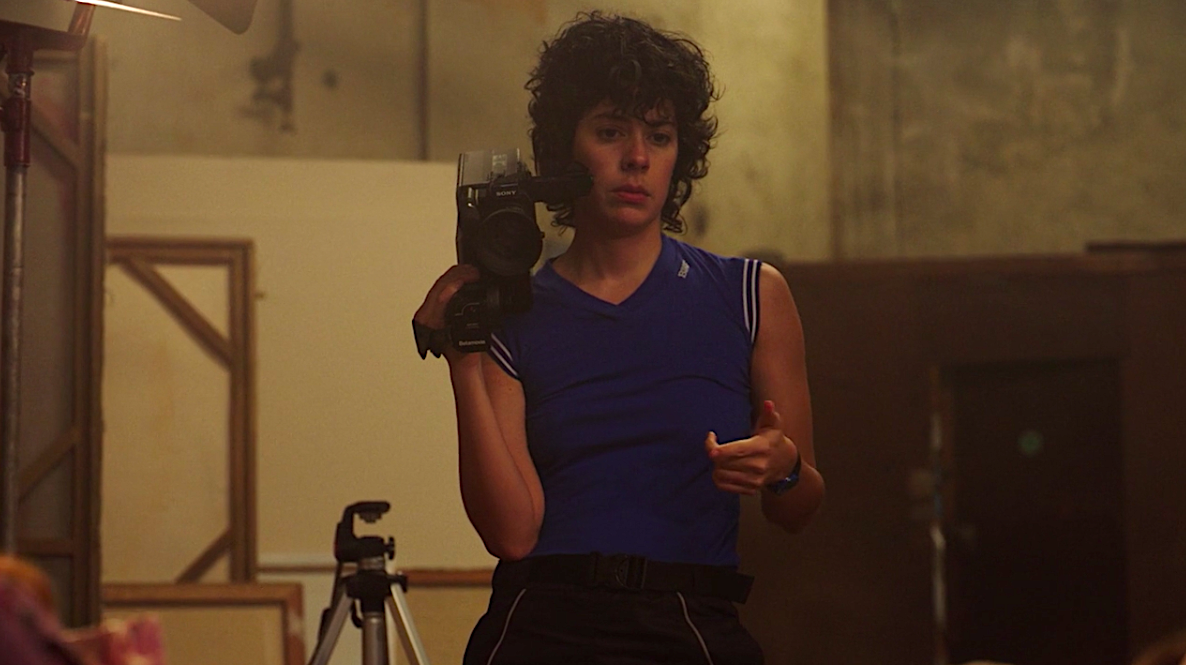 Irene (Roberta Colindrez) returns to the final season of this critically acclaimed series as a camera person, set in 1984 as Times Square is gradually being taken over by big business and HIV/AIDS and cocaine are becoming a growing concern.
Mr. Mercedes (Audience Network) // September 10th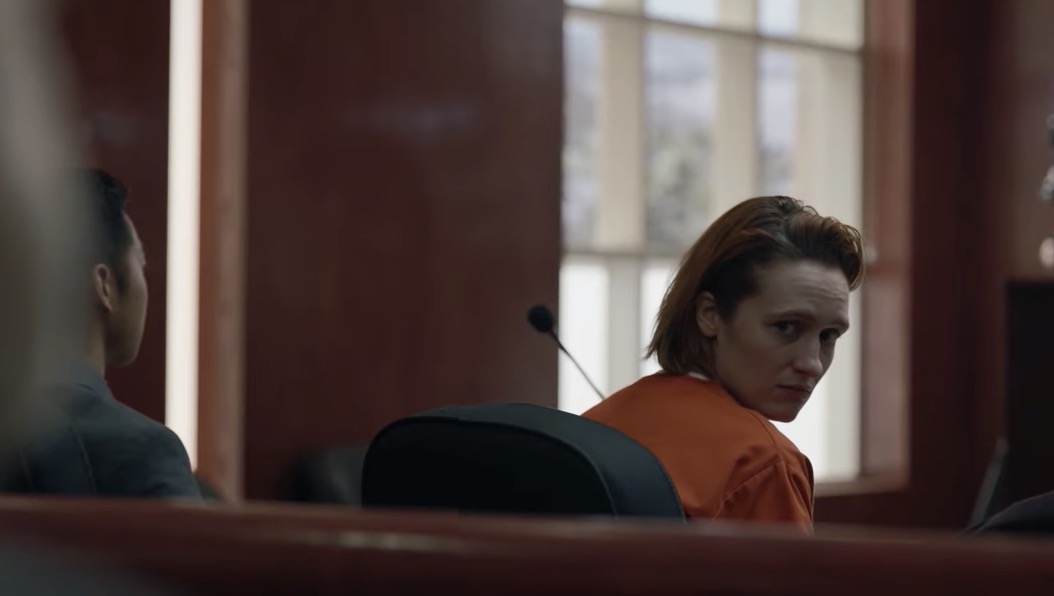 Lesbian Lou Linklatter (Breeda Wool) is in prison after deciding to just straight-up murder Brady in the Season Two finale, but she doesn't feel safe behind bars, either. Plus: Kate Mulgrew joins the cast and lesbian actress Holland Taylor returns as Ida Silver.
Sarah Paulson will not be back for this season of American Horror Story, making it 100% less interesting to us, but probably Ryan Murphy's 80s-themed slasher flick will be very gay. Ol' Will Schuester (Matthew Morrison) will guest star and so will gay Olympian Gus Kenworthy. Also: Angelica Ross!
The Good Place (NBC) // Season 4 // September 19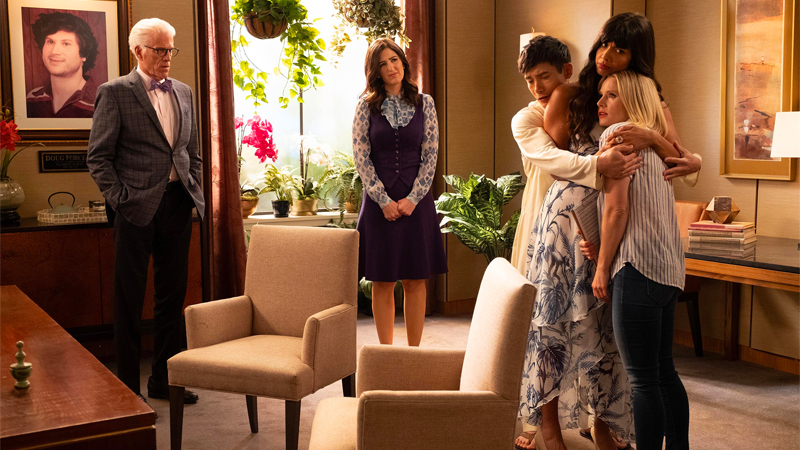 The final season of The Good Place is sure to induce much laughter and many tears, but will Eleanor finally get herself a girlfriend or confess her feelings to Tahani or make a move again on returning guest star Kirby Howell-Baptiste ? Probably not. It seems like all roads in paradise lead to Chidi.
9-1-1 (FOX) // Season 3 // September 23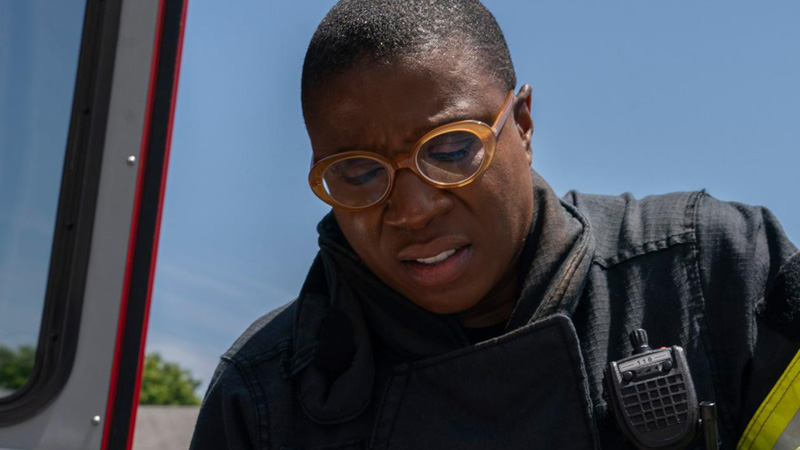 Hen returns for another season of 9-1-1, which, according to the trailers and commercials will, once again, involve a lot of dramatic dying and dramatic near-dying and fires and car-flips and lesbian heroics.
NCIS: New Orleans (CBS) // Season 6 // September 23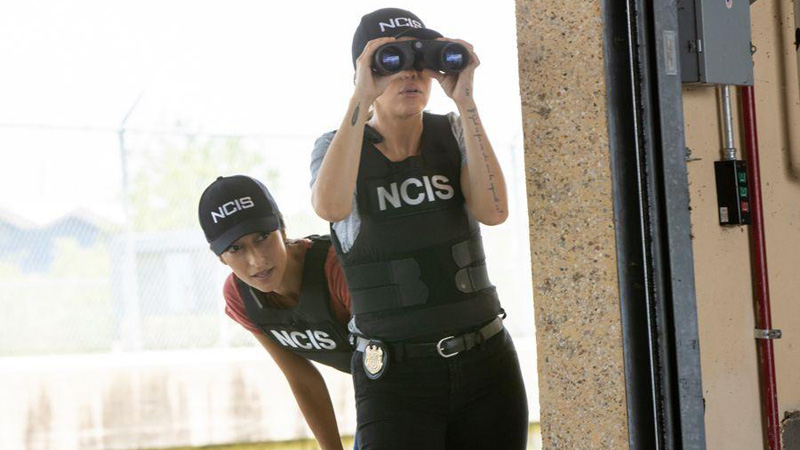 Only Scott Bakula's personal life ever gets any attention on NCIS: New Orleans, but queer FBI Special Agent Tammy Gregorio definitely exists on this show. (If you ever need to give a lesbian character a job, according to TV, they are all very good at being FBI Special Agents.)
Good Doctor (ABC) // Season 3 // September 23
Out queer actress, Jasika Nicole, who plays Dr. Carly Lever, makes her debut as a series regular.
This is Us (NBC) // Season 4 // September 24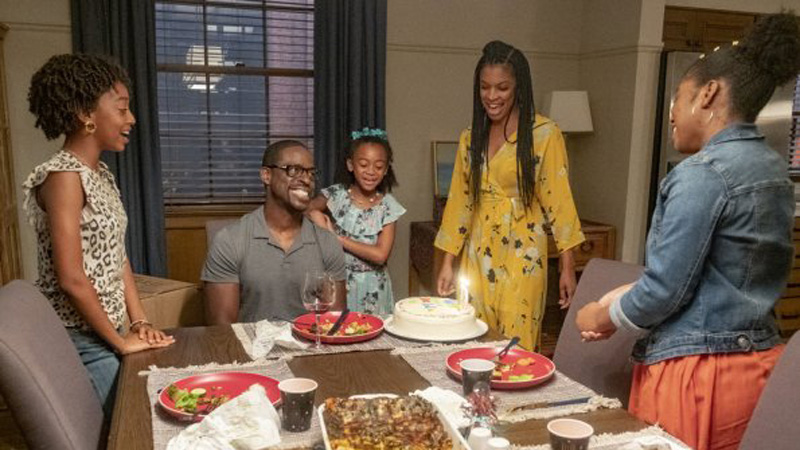 First of all, don't panic: This Is Us has been renewed through season six, so there's plenty of tears in your future. There's no word on what's next for our beloved queer teen Tess, though. "Next season is a very past-heavy season," show creator Dan Fogelman told THR: We're going to play in time in a surprising way as we move forward into next seasons of the show." (Like waaaay past.)
Chicago Fire (NBC) // Season 8 // September 25
Emily Foster is still bisexual on Chicago Fire, even though her personal life hasn't been explored much past a casual coming out and one kiss with another woman. Still, though, she's faring better than Leslie Shay.
Stumptown (ABC) // Season 1 // September 25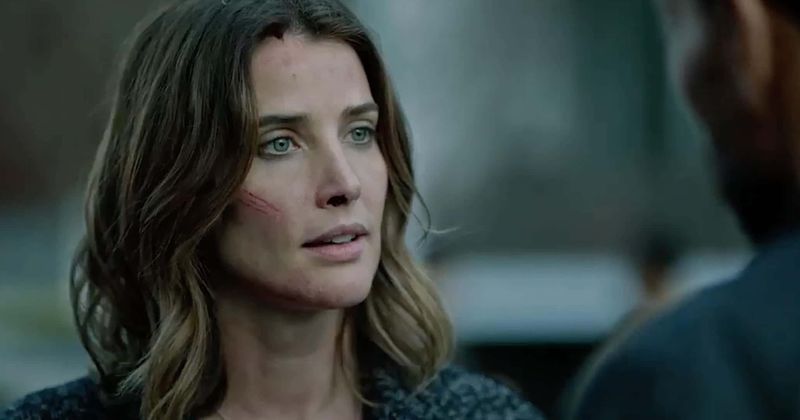 Greg Rucka (who you know best as the comic book writer who made both Rene Montoya and Kate Kane gay) wrote this series with Dax as a bisexual PI. Good news, Cobie Smulders says her sexuality will remain intact. Dax is a mess. A gambling addict and Army vet with a temper who can't commit to anything. But she's got a soft gooey center too.
Grey's Anatomy (ABC) // Season 16 // September 26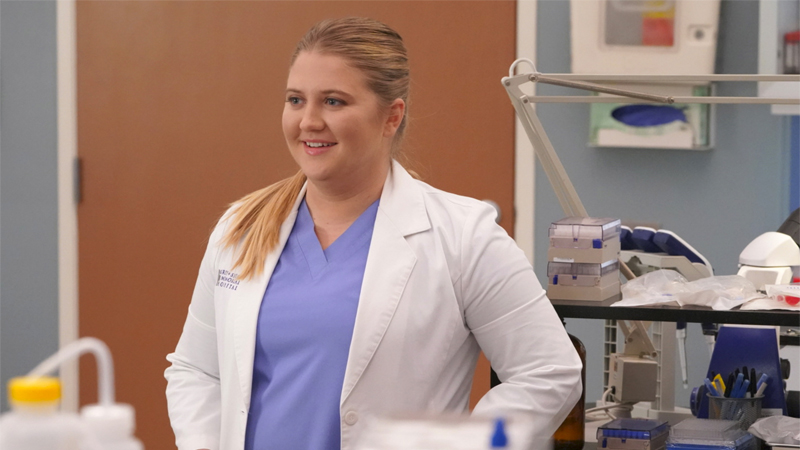 Carina DeLuca/Dr. Orgasm will be back for at least the season premiere, as she's delivering Teddy's baby. And so will Intern Taryn "Hellmouth" Helm, making Grey's Anatomy the longest running show ever to not have gays characters in recurring slots.
Sunnyside (NBC) // Season 1 // September 26
Queer actress Poppy Liu plays one of seven immigrant characters who meet former NYC Councilman Garrett Shah and recruit him to help them live the American Dream in Sunnyside Queens. No word on whether or not Liu's character is also queer, but it seems likely.
The final season of How to Get Away With Murder is upon us! There are so many questions left to be answered (and, I'm sure, so many new questions that will present themselves in the season opener. The main one Natalie and Heather want to know is: Will Eve and Annalise ever be able to forgive and trust and love each other again and also live happily ever after? Will they both ship Annalise and Eve until their own deaths? (Probably not and yes.) At the very least, we are owed a Tegan and Annalise situation.
Transparent (Amazon) // Musical Finale // September 27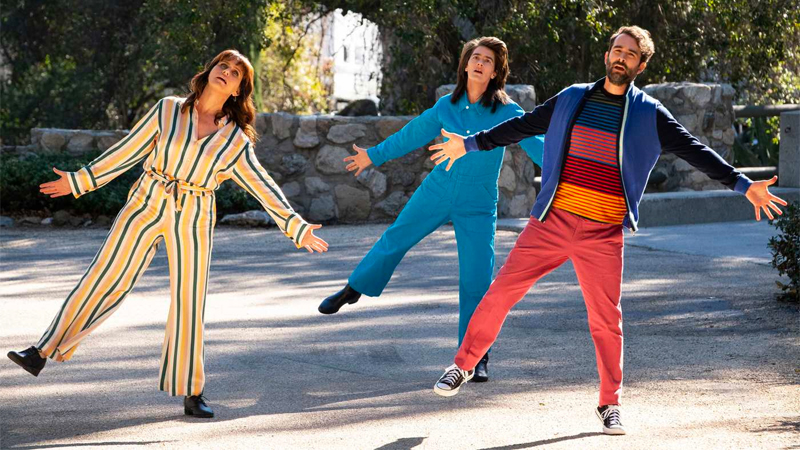 The 100-minute musical finale will try to make the best of a really bad situation. The series was renewed through season five but the plug was pulled after new broke about Tambor's sexual harassment on set. Vulture's review is cautious, but it does say that the best part of the show, as it always has been, is the actual trans actors: "There are moments that also speak to the real-life subtext of this whole project, particularly 'Let Her Be Okay,' a heartbreaker that Davina and other LGBTQ friends of Maura's sing during her funeral. The song is about letting go of a person who has passed, but when Billings croons, 'We will be okay,' it's as though she's talking about everyone who worked on Transparent, as well as the entire trans community. The reactions from the actors, especially a sobbing Hoffmann, speak to the transcendence of that moment."
American Housewife (ABC) // Season 4 // September 27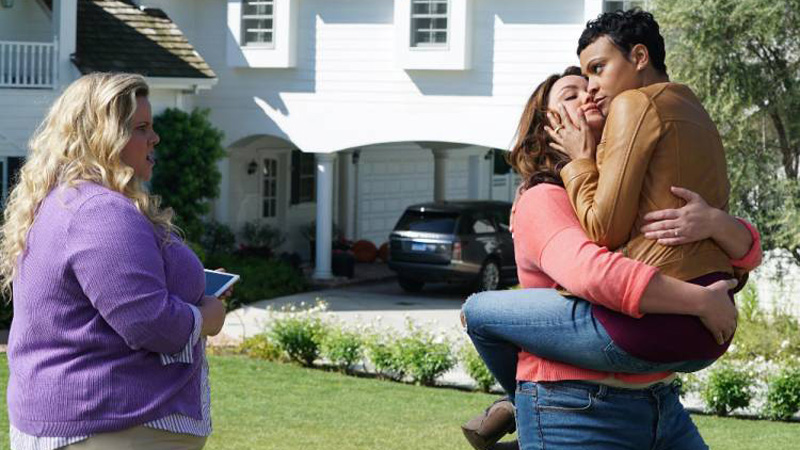 Carly Hughes remains underused as Katie's lesbian pal Angela, but the beloved Broadway actress did get to shine in last season's musical episode. It was pretty well received by critics. Maybe they'll do another!
The Politician (Netflix) // Season 1 // September 27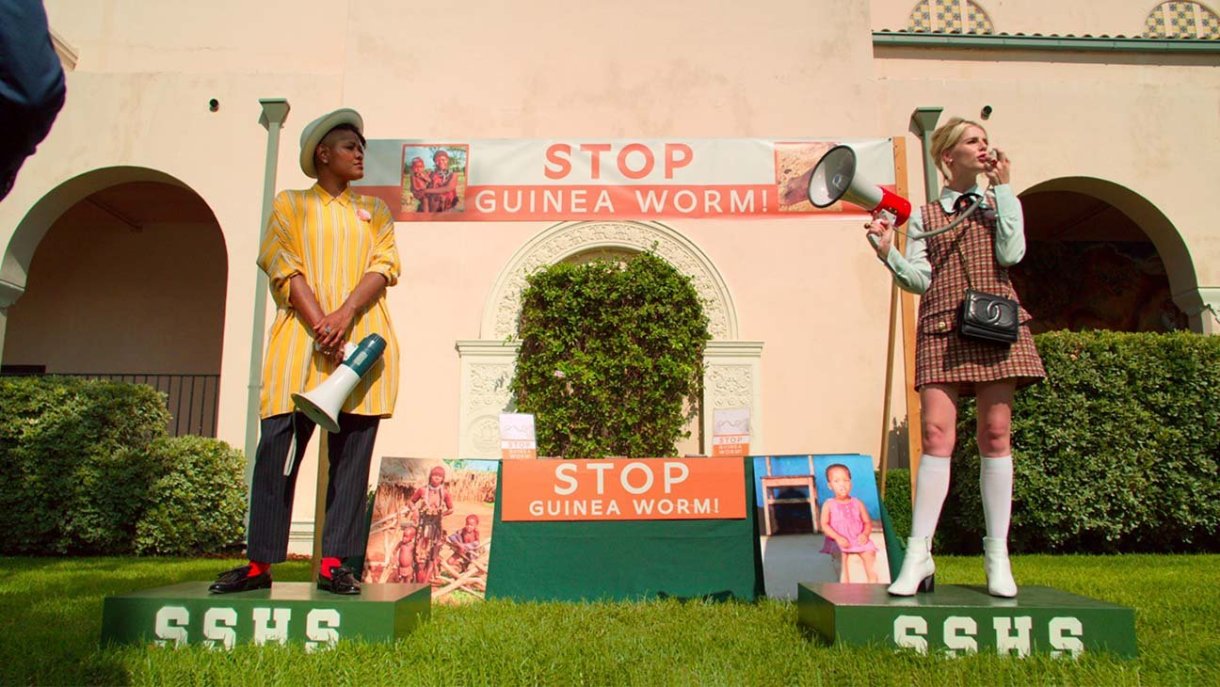 Ryan Murphy's first original production for Netflix looks like a lot of fun — following a ridiculously wealthy Tracky Flick-esque high school student (Benn Platt) through (hopefully) five seasons of elections, beginning with student council and ending at the White House in what Murphy describes as "a class takedown with a modern, Trumpy twist." Promos tease Peton's bisexuality and queer black actress Rahne Jones is making her TV debut as Skye, who looks very gay! That being said, Murphy has subverted expectations in that department in the past (e.g., Sue Sylvester), but there is  0% chance that there'll be zero queer women in this program over its entire run. Plus, Janet Mock is on deck to direct an episode.
God Friended Me (CBS) // Season 2 // September 29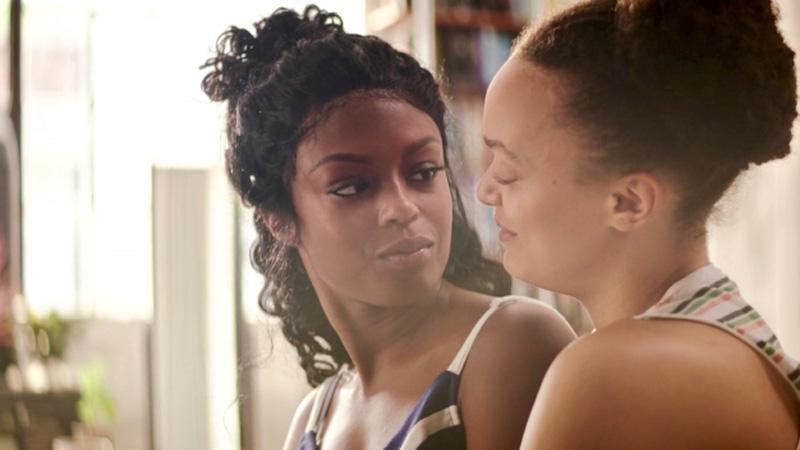 Miles' sister Ali didn't get enough screentime, especially around her relationships, but season two promises a meatier storyline for her. We hope that, in addition Ali finding her "calling," she gets a little time for love too.
---
October
Almost Family (FOX) // Season 1 // October 2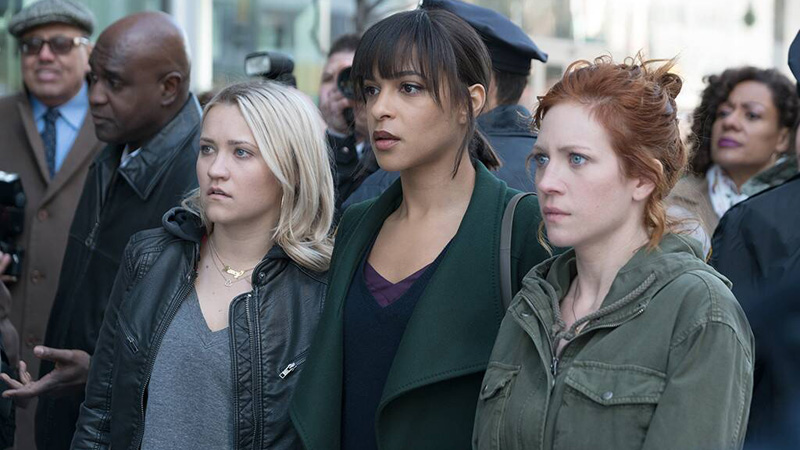 Victoria Cartegena (who you probably remember most from when she walked into the parking lot of no return during her time as Rene Montoya on the first season of Gotham) plays gay in this adaptation of the Aussie series about a fertility doctor who used his own sperm to impregnate 100 women during his career.
S.W.A.T. (CBS) // Season 3 // October 2
S.W.A.T. is moving to Wednesday nights but what will stay the same is the presence of bisexual badass Chris Alonso. In her personal life, she's currently dating a couple that's about to get married.
Batwoman (CW) // Season 1 // October 6
It's finally happening! Ruby Rose as Kate Kane takes her natural place in The CW's very queer Arrowverse line-up as the very first lesbian superhero to headline her own show! It's going to be super and and also super gay!
Supergirl (CW) // Season 5 // October 6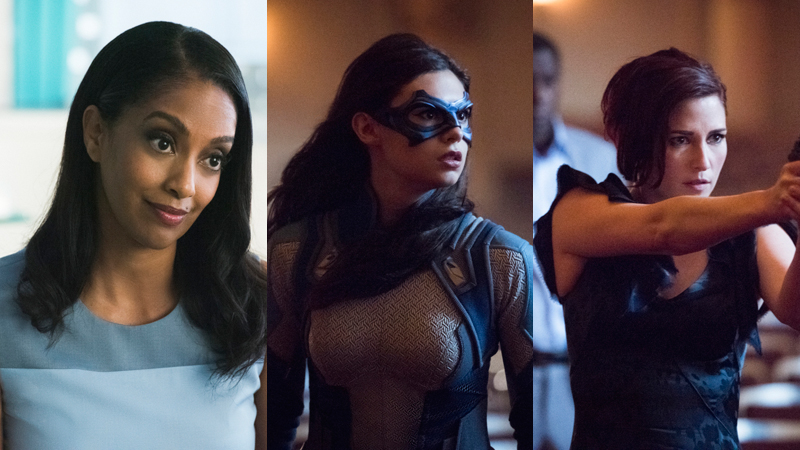 With the exception of The L Word: Generation Q at the bottom of this post, Supergirl may be the queerest show on TV this fall. There's our longstanding lesbian love, Alex Danvers; trans actress Nicole Maines who plays TV's first trans superhero, Nia Nal; and Azie Tesfai, who has been upped to a series regular, as Kelly Olson/Alex's lady love. Also, of note: Supergirl got bangs.
All-American (CW) // Season 2 // October 7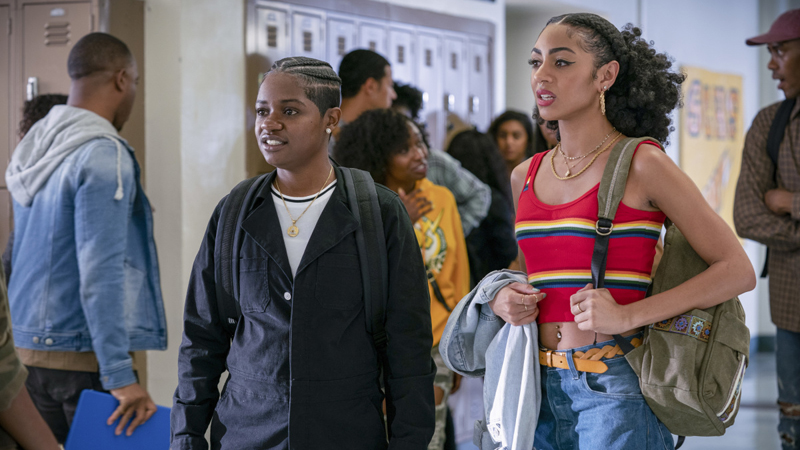 Thanks to a ratings boost from its time on Netflix, All American was mercifully renewed for a second season, meaning that Coop is back with one of the best lesbian stories on TV right now. When season one ended, Coop had rebuilt her relationship with Patience, reconciled with her parents and gotten justice for her fallen friend. With gang life behind her, look for Coop to spend season two looking for a new purpose.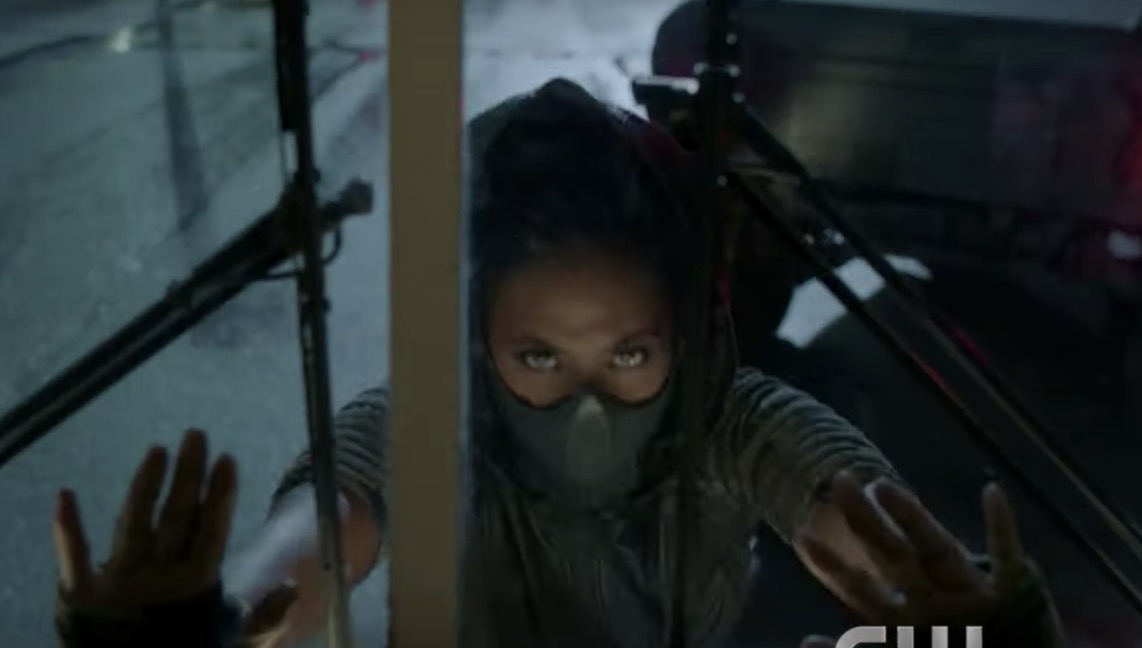 The story gets even bigger in Season Three, with the Pierce family more emotionally and physically distant from one another than ever before. As for Grace, Nafeesa Williams (who plays lesbian superhero Anissa Pierce) told Hypable her hope for Season Three is that "I hope we can come to some kind of resolution and give the fans what they want because I know how much fans appreciate that relationship."
Riverdale (CW) // Season 4 // October 9
Toni and Cheryl remain criminally underused on Riverdale; here's hoping they'll get to do more than stand in the background holding hands, though this promo photo from the first episode of the season doesn't seem promising.
Legacies (CW) // Season 2 // October 10
Supernatural boarding school? Exes who keep finding their way back into each other's arms? Are you sold yet? Penelope and Josie will be back to tug on your heartstrings this season as they tug on each other in a surprisingly affecting will-they/won't they at the The Salvatore School.
Charmed (CW) // Season 2 // October 11
Mel will be working through a broken heart this season as Ellen Tamaki (who played Niko) has been cast on Manifest. She's not backing down from her feminist agenda, though, according to SpoilerTV, and that's not nothing.
The Read (Fuse) // Season 1 // October 11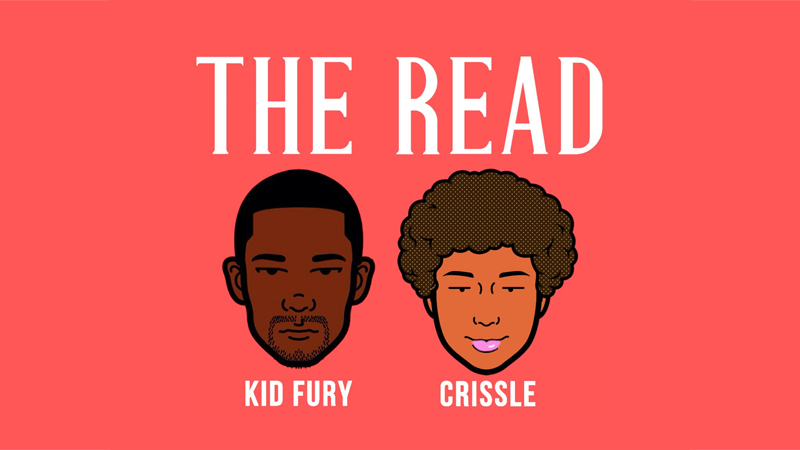 Based on Kid Fury and queer writer/comedian Crissle West's wildly popular podcast, their new show on Fuse will be a variety show/talk show hybrid. It will feature "beloved segments like Hot Tops and The Read, while additionally featuring a special celebrity and/or musician guest."
Letterkenny (Netflix) // Season 2 // October 14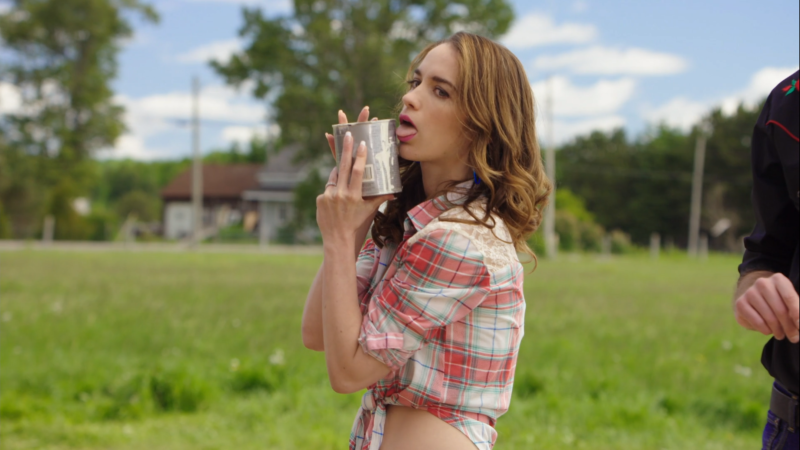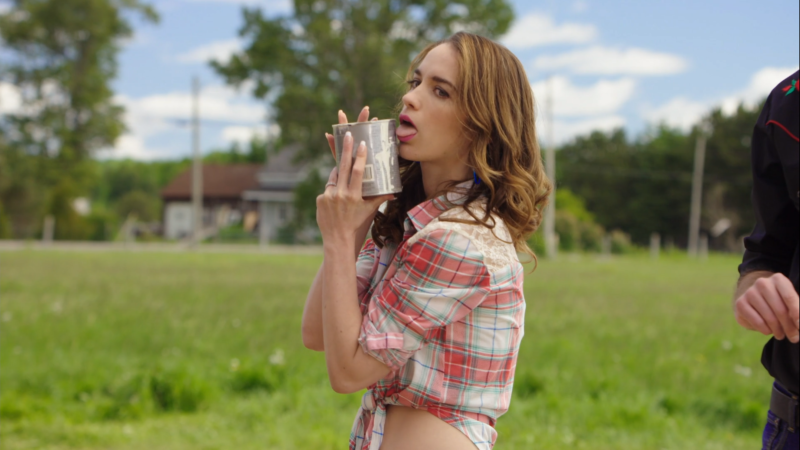 There are no promises that queer character Katy will get more queer screentime in season two, but this is a very Canadian show with a very Canadian cast that splits its time on Letterkenny and a lot of other very queer shows, so the chances are pretty good it's going to be even more gay.
Mrs. Fletcher (HBO) // Season 1 // October 27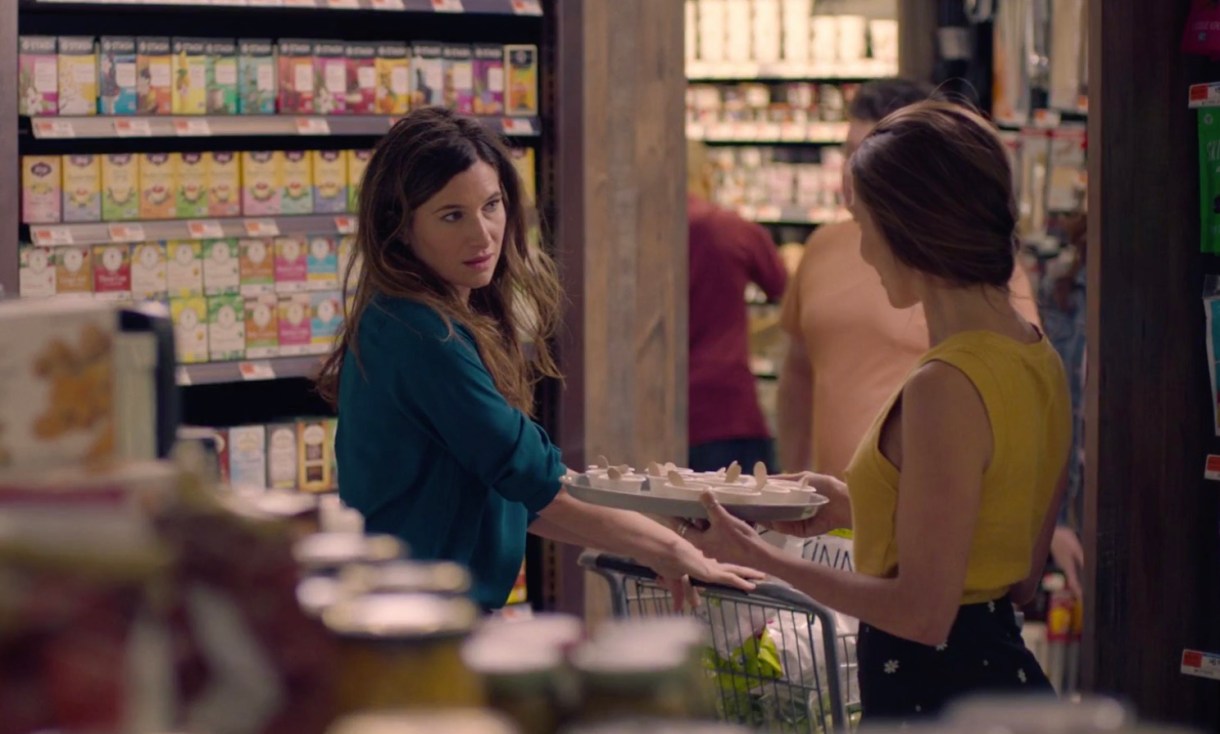 Kathryn Hahn plays the titular character who experiences a sexual re-awakening after sending her older son off to college — including fantasizing about women at the grocery store and taking a writing class from Margo, a trans woman played by beloved trans actress Jen Richards. Every half-hour episode has a female director, including one helmed by Carrie Brownstein.
---
November
Dickinson (Apple TV Plus) // Season 1 // November 1
Hailee Steinfeld plays "young, horny" Emily Dickinson in this half-hour comedy that we are very much hoping will have some queer elements — the trailer is suggestive but doesn't guarantee anything. Regardless — it looks like a lot of fun!
Shameless (Showtime) // Season 10 // November 10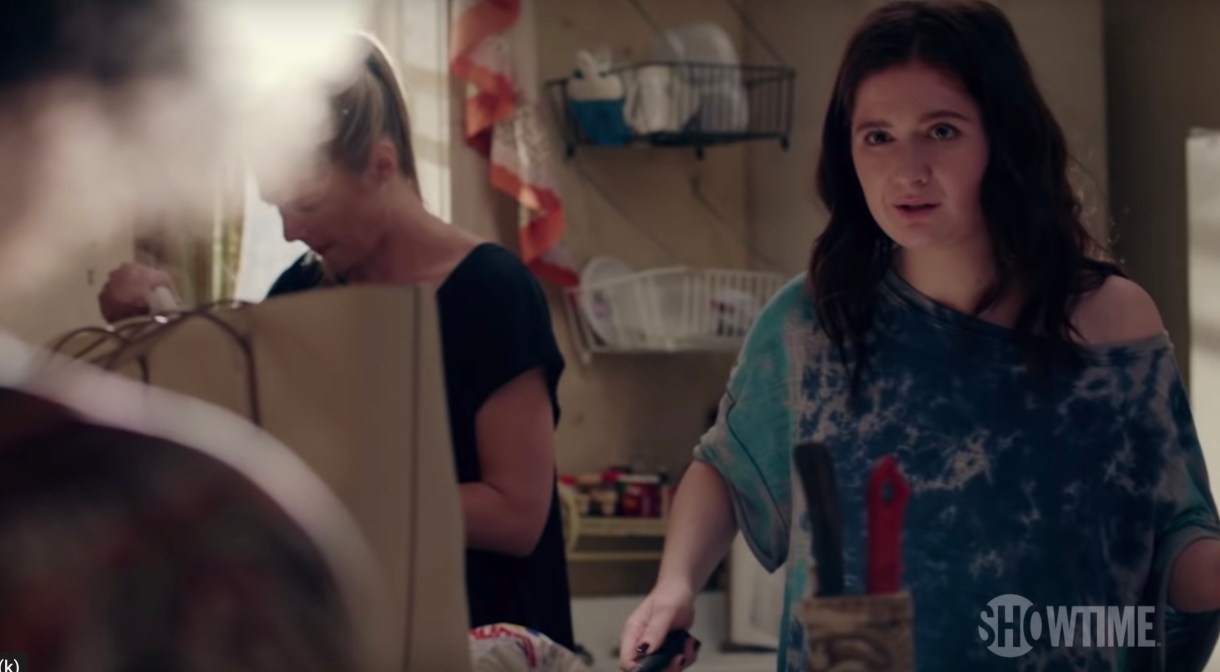 Season Ten picks up six months after the Season Nine finale, with Fiona out of the house and newly queer Debbie taking charge as the new family matriarch. Constance ZImmer joins the cast as Claudia, "a wealthy, sophisticated woman whom Debbie encounters at a hotel bar." Ian and Lip are returning to the series so we can see their relationship play out in prison! This show's intentionally positioned back-to-back with Generation Q, so here's hoping there's more lesbian action in S10!
---
December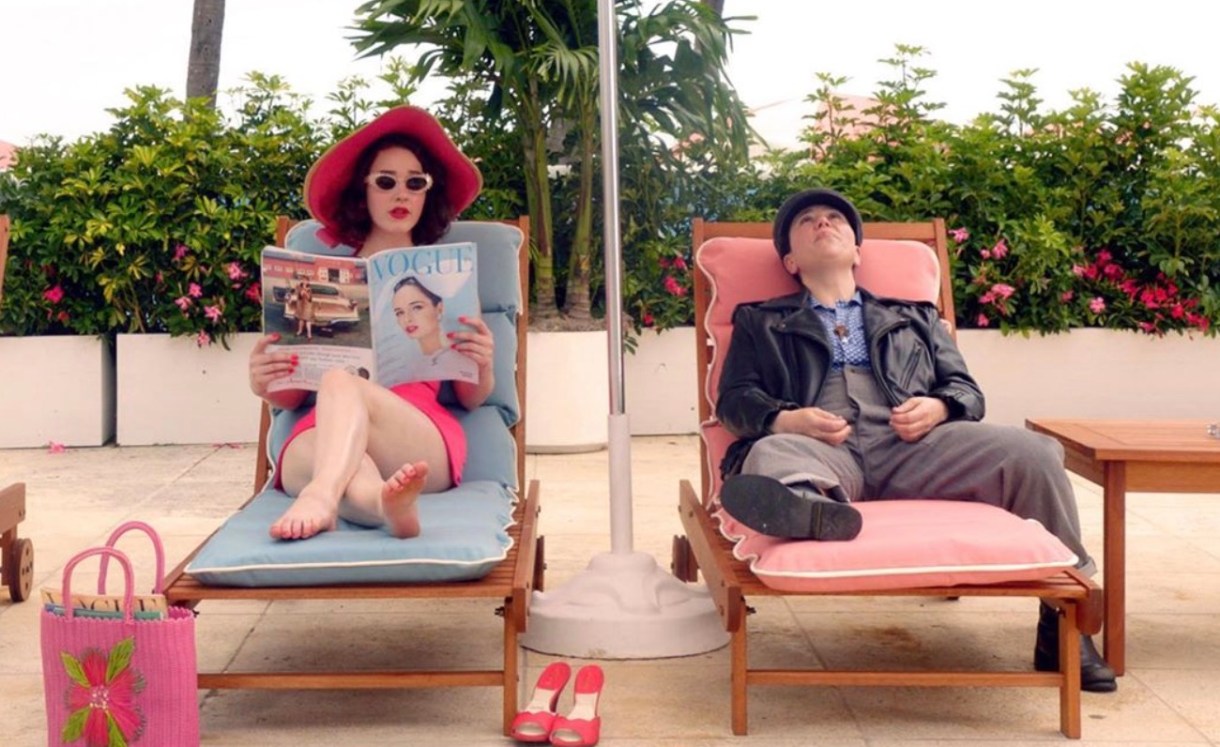 Will they let Susie be gay this season or what? Here's all we know, from Alex Bornstein: "You get to see Susie dive in. You get to see her try to be a duck, you know? Ducks look like they're calmly floating on the water, but underneath they're frantic, they're legs are paddling like crazy, which you can't see… I think you kind of see her keeping her head above water." Hm. Revelatory. Also, Sterling K Brown is joining the cast!
---
I mean, it's the moment we've all been waiting for? Shane's returning to Los Angeles after a breakup, Bette's running for mayor (and hooking up in her office), Alice is hosting a talkshow and dating a mother-of-two played by Stephanie Allyne. And those are just the returning characters! A whole new cast of twentysomething LGBTQ folks — including Bette's now-queer daughter Ange, and two trans men of color played by trans men of color (Leo Sheng as Micah Lee and Brian Michael Smith as Bette's assistant, Pierce Williams). Also rounding out the cast are Micah's roommates Sophie Suarez (Rosanny Zayas) and Dani Nunez (Arienne Mandi) and new girl in town, Sarah Finley (Jacqueline Toboni), who works for Alice's show with Sophie. You can see the full extent of our Generation Q updates here. If you're re-watching the original series (or watching it for the first time) to prepare, we've got a great podcast for that!
Work In Progress (Showtime) // Season 1 // December 8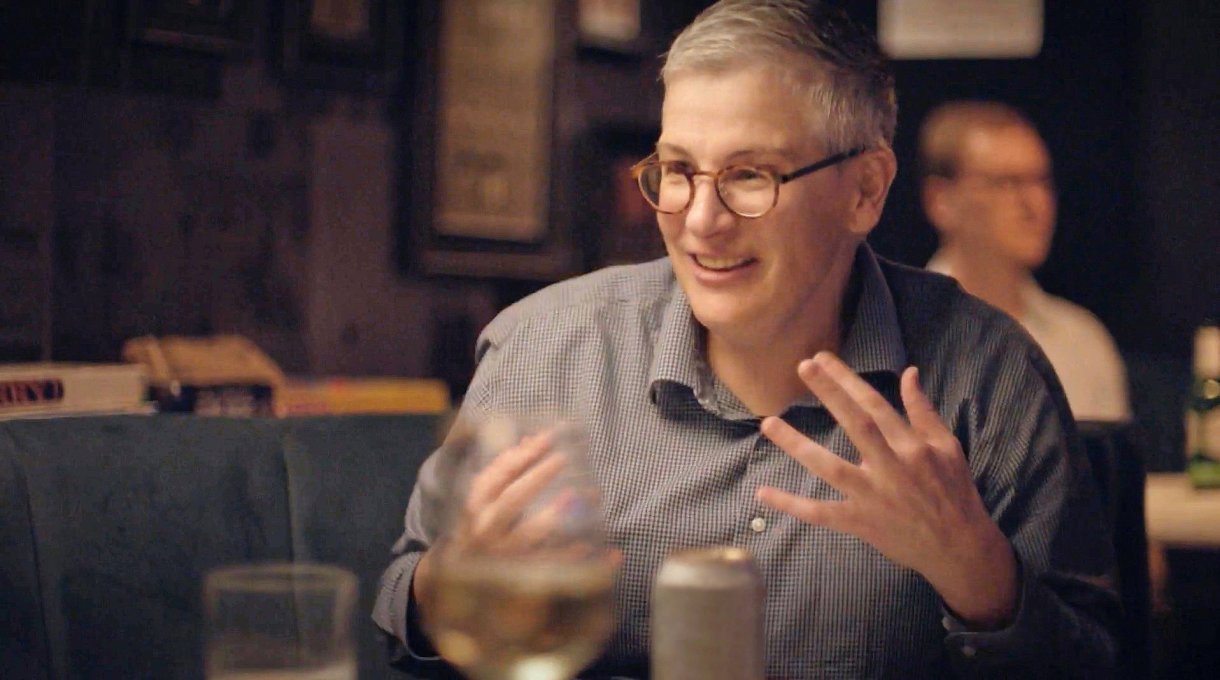 Comic Abby McEnany plays a "a 45-year-old self-identified, fat, queer dyke from Chicago (McEnany) whose misfortune and despair unexpectedly lead her to a vibrantly transformative relationship." Julia Sweeney plays herself and Lilly Wachowski is co-writing and Executive Producing the series.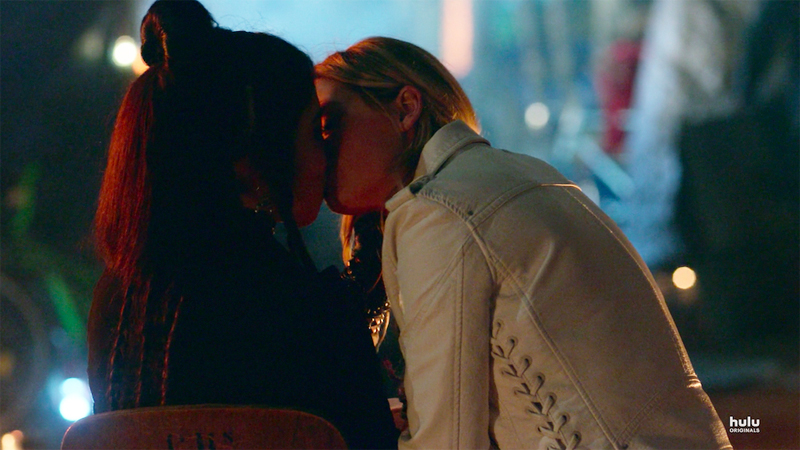 We don't know any details about the forthcoming season of Marvel's Runaways, but we do know Nico and Karolina are still very much here and very much queer.