The Root has released its annual list of notable African Americans, and of course it includes some of our favorite movers, shakers and heartbreakers. The publication accepted more than 500 reader nominations that it condensed down into the people it felt "not only had standout years but also showed promise for shaping the future." That means it includes not only obvious superstars like Beyoncé but also several of the up-and-coming writers and entertainers we love to tell you all about!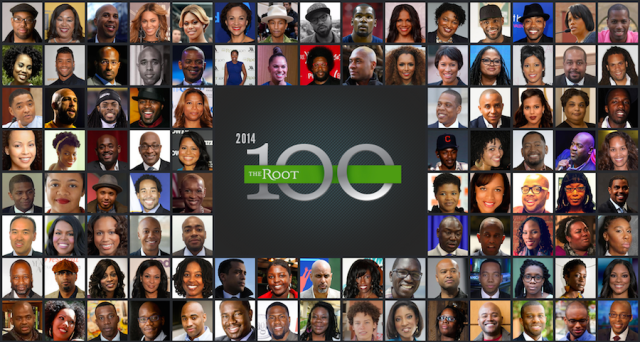 The list starts with Ta-Nehisi Coates, whose writing on race over at The Atlantic earned him the top rank. Badass writing also helped Roxane Gay and Kiese Laymon make the list. Blogger Feminista Jones and Feministing executive director Lori Adelman were honored for their contributions to discussions around feminism, race and sexuality. MSNBC host Melissa Harris-Perry was noted for her eponymous show, which you should absolutely be watching if you're not already. Janet Mock was included as an activist, author and journalist.
The entertainers on the list are headed up by none other than Beyoncé  and Laverne Cox, both of whom made the top five for their performance careers as well as their activism. Lena Waithe, creator of the web series-turned-BET-show "Twenties" and producer of "Dear White People," is also on the list.
The full list is available here, and honorees will be awarded at The Root 100 Awards Gala in November. A 101st spot remains open for a People's Choice winner who will be voted on until early October. Voting hasn't opened quite yet (as far as I can tell) but once it does, you'd better get your say in for that last spot!