Well this week kicks off what's certain to be a groundbreaking fall television season, chock-full of racially diverse casts and pioneering explorations of gender identity. Lesbian representation isn't exactly fantastic, however, especially with Pretty Little Liars and The Fosters not returning full-force until 2015 and Glee's premiere date TBA, and we've got some waiting to do for the return of queer female characters on Chasing Life, Orphan Black, Masters of Sex, Orange is the New Black, House of Cards, The Bridge and Lost Girl. But hopefully the lady-loving ladies of Gotham, Faking It, Transparent and a few more shows will tide us over. Let's talk about it.
---
Monday
Gotham (FOX)
September 22nd, 8pm – NEW
Intern Grace will be recapping Gotham for Autostraddle.
This series tells the story of Batman before he became Batman and was just a wee little thing in the world surrounded by villains before they become villains. It's also shaping up to be a very diverse enterprise — as reported by The Advocate, "in this reimagining, women of color are depicted in positions of power on both sides of the law, and strong LGBT characters are an essential part of the story from the first episode." Latina lesbian detective Renee Motoya will be played by Victoria Cartagena and we have it on good authority that Jada Pinkett Smith's character, mob boss Fish Mooney, won't be "entirely straight" either.
Sleepy Hollow (Fox)
September 22nd, 9pm – Season Two

By Rachel: "Although not explicitly gay, Sleepy Hollow has won my heart via having a variety of PoC actors in starring roles (Nicole Beharie, Orlando Jones, Lyndie Greenwood, John Cho), fairly scary monsters, little-to-no boring hetero romance subplots, and I have not had to see Tom Mison naked, nor watch anyone have sex with him. Although last season ended on a fairly dark note, even for a show about the Four Horsemen of the Apocalypse bringing about the end times, next season promises that our favorite characters will be at the very least alive and that the Mills sisters will continue to look dreamy while carrying lots of guns and Ichabod will bring even more wacky anachronisms into our lives."
Jane The Virgin (the CW)
October 13th, 9pm – NEW
Based on Venezuelan telenovela Juana la Virgen, this show stars Gina Rodriguez as a straight-laced virgin who is accidentally inseminated by an exhausted ob-gyn who was supposed to give her a pap smear. It's a wacky and undoubtedly heterosexual premise but considering that Hispanic and Latin@ folks are the most under-represented racial group on television relative to their representation in the actual US population, I'm down to give this show a chance. Plus, Diane Guerrero (Maritza on Orange is the New Black) and trans actress Carmen Carrera will both make appearances in Season One! Entertainment Weekly notes that "to nail the cultural references, Urman hired two Hispanic writers, including tele-novela veteran Carolina Rivera. Rodriguez, 30, gives notes too." It's a sad day in the world when a show about Hispanic people gets a pat on the back for hiring actual Hispanic writers but um, baby steps?
---
Tuesday
Faking It (MTV)
September 23rd, 10pm – Season Two
Riese will be recapping Faking It for Autostraddle.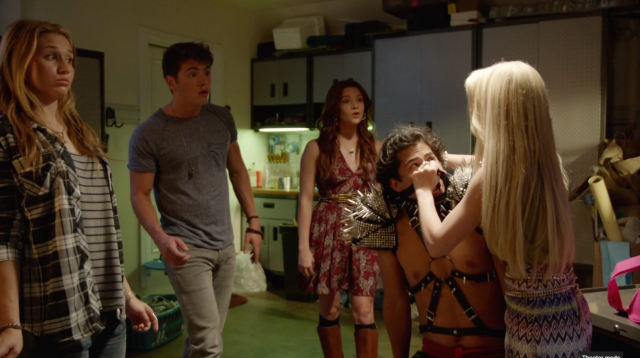 You've probably already got some strong feelings about this show, negative or positive. I personally feel very hopeful! This season has a lot of promise — in addition to Amy boldly braving the murky waters of lesbian dating, Lauren will [SPOILER ALERT] come out as intersex, making her (I believe) the first intersex character since that one girl on Freaks and Geeks. I also look forward to meeting Amy's eventual love interest Reagan, a "hip, edgy lesbian with a rebellious streak," and Laverne Cox's Margot, "director of Hester High's elite drama club." For more about Season Two, check out our post here.
---
Wednesday
American Horror Story: Freakshow (FX)
October 8th, 10pm – Season Four
Chelsea will be recapping American Horror Story for Autostraddle.
If you're a fan of gay lady Sarah Paulson, how do you feel about two Sarah Paulsons at one time? You'll find out this fall on American Horror Story, when Sarah Paulson will be playing conjoined twins. Kathy Bates returns to the franchise as the bearded lady, Angela Bassett will have three breasts, Jessica Lange will be a former German cabaret star and Evan Peters will be Lobster Boy. Also, Pepper from Asylum is returning to tell the tale of who Pepper was before Asylum. Undoubtedly, showrunner Ryan Murphy will find a way to offend people repeatedly during this season but you'll have to tune in to find out how! (Sidenote: two longreads I've enjoyed recently about the "freak show" business: I Was a Teenage Freak and Behold! The Heartbreaking, Hair-Raising Tale Of Freak Show Star Julia Pastrana, Mexico's Monkey Woman.)
Red Band Society (Fox)
September 17th, 9pm – NEW
Andrea Parker will be playing a lesbian mom on "Red Band Society," a new drama that also features GLAAD spokesperson Wilson Cruz, best beloved for his role as Ricky Vasquez on My So-Called Life, and takes place in the pediatric wing of a hospital. Executive Producer Margaret Nagle was tapped by Fox and Steven Spielberg's Amblin Entertinment to develop the show, based on the Spanish drama Polseres Vermelles. It's narrated by a boy in a coma and features a rag-tag band of teenagers who basically live in the hospital due to various circumstances such as cancer and anorexia. Octavia Spencer plays Nurse Jackson, who supervises the wing with a dude played by a dude.
Black-ish (ABC)
September 24th, 9:30 PM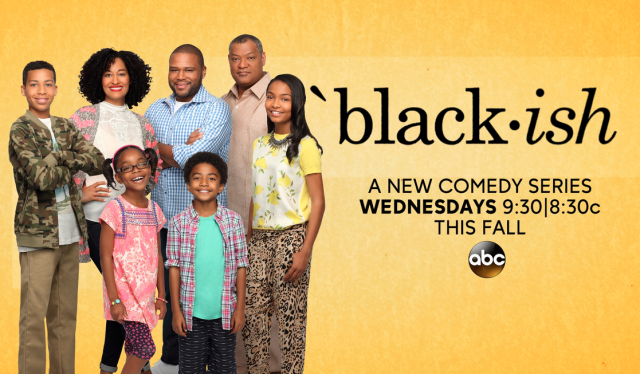 This sitcom got a lot of buzz during upfronts! Of the initial trailer, Brittani wrote, "I am in. I am all in. I do not care about the think pieces to come. I do not care about the policing white people will do. I do not care about the microscope this show will be put under. Sign me the fuck up." SO THERE YOU GO.
---
Thursday
Grey's Anatomy (ABC)
September 25th, 8pm – Season 11
Gabby will be recapping the gay parts of Grey's Anatomy for Autostraddle because loyal reader Carmen Sandiego asked us to.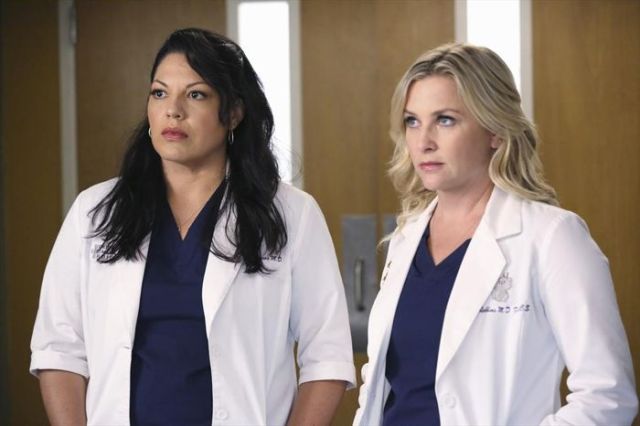 In the season premiere, lesbian couple Callie and Arizona will "come to a decision about surrogacy." Probably mostly we'll be listening to Meredith Grey complain about shit though. Just a guess.
Scandal (ABC)
September 25th, 9pm – Season 4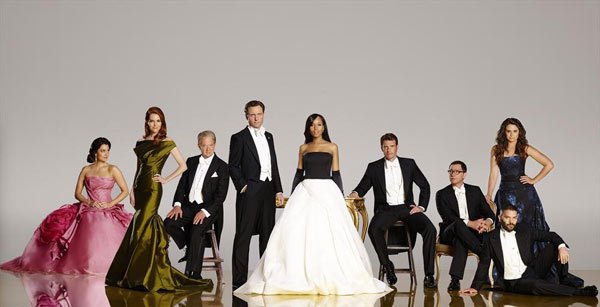 You were gonna watch Scandal anyhow because everybody watches Scandal and everybody has a crush on Kerry Washington, but you'll REALLY wanna watch Scandal this season 'cause Portia De Rossi has been confirmed for a multi-episode arc.
How To Get Away With Murder (ABC)
September 25th, 10pm
This show rounds out Shonda Rhimes' total domination of Thursday nights and promises a "healthy dose of violence and sex." There's a gay male character, Connor Walsh, played by Jack Falahee, and Bennett from Orange is the New Black also stars, but we're way more excited about having such a racially diverse cast with Viola Davis at the helm. Also CRIME DRAMA.
---
Friday
Cristela (ABC)
October 10th, 8:30pm – NEW
Comedian Cristela Alonzo created this semi-autobiographical sitcom about a legal intern in Texas based on her own struggles to balance work and family. "The only auditions I used to get were housekeepers," she told Entertainment Weekly. "Those are great stories, and those stories should be told. But we all have different jobs. It's 2014. You have a Latina who created, writes and stars on this show on network TV. Let's celebrate this."
---
Saturday
Saturday Night Live (NBC)
September 27th, 11:30pm – Season 40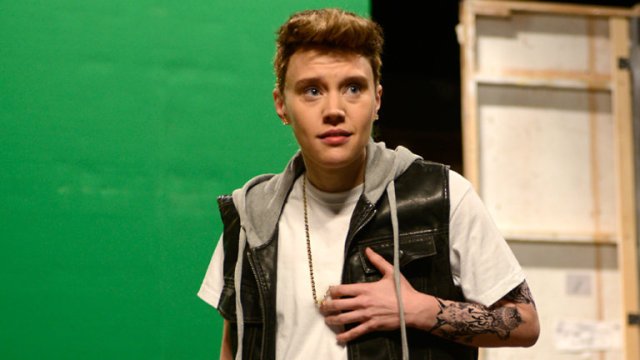 Praise Lesbian Jesus for Kate McKinnon who is undoubtedly the highlight of this legendary sketch comedy series these days, which got in trouble last year for hiring a bunch more white guys when it already had SO MANY WHITE GUYS. Black female comedian Sasheer Zamata joined mid-season and will be returning for Season 40. Furthermore, Michael Che, who wrote for the series last season, will be joining the cast as Weekend Update's first black anchor. He's replacing Cecily Strong at the Update desk, which I hope means she'll be doing that annoying girl at the party character again because that shit was HILARIOUS. Noël Wells, the show's first Hispanic female cast member, won't be returning for Season 40, nor will white dude John Milhiser or white dude Brooks Wheelan. I think a new white guy has been hired to replace one of those white guys, but IDK they all look the same to me.
---
Sunday
The Good Wife (CBS)
September 21st, 9pm – Season 6
Is Kalinda gonna hook up with any girls this season? You guys should watch it and let me know.
Brooklyn Nine-Nine (Fox)
September 28th, 9pm – Season 2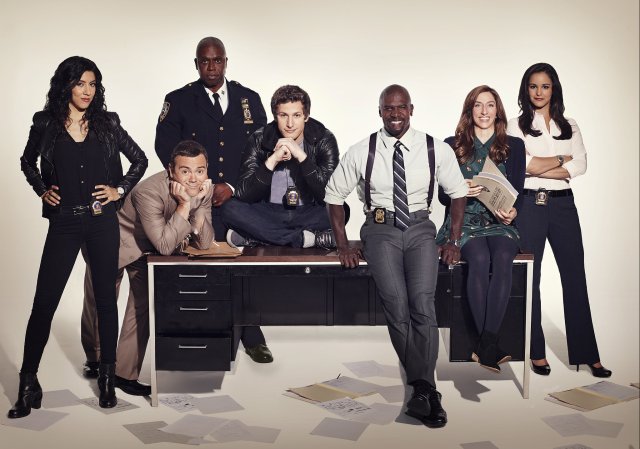 This show is really funny and racially diverse and the captain is a black gay man who really breaks type. Mic even declared it the most progressive sitcom on television.
The Walking Dead (AMC)
October 12th, 9pm – Season 5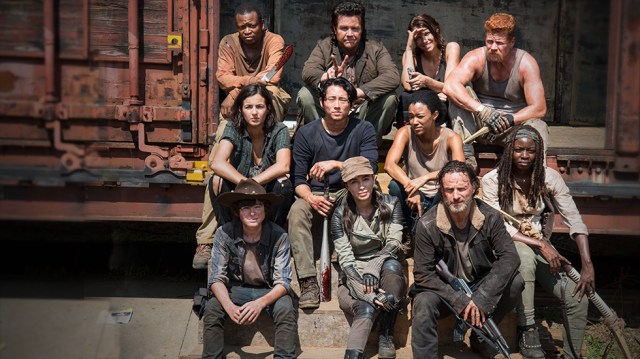 By Laura Mandanas: Since we last spoke, the less developed half of The Walking Dead's queer lady couple got killed off during a battle between Rick's party and a hostile outside group. Although I was sad to see Alisha go, the good news is that Tara Chalmers (played by Alanna Masterson) lives on and has been promoted to a series regular!  As of the the end of last season, Tara was being held hostage in a boxcar with Michonne, Sasha, Maggie, Glenn, Rick, Carl, Daryl and a couple others I don't really care about. Season 5 promises to be a bloody one, as a) all signs point to the "Termites" being cannibals, and b) Rick literally just ripped some guy's throat out with his teeth. Also! The show's creators have been hinting that they're going to introduce a gay male character and it might be Daryl. (Except, duh, he was totally into Beth last season, so he's either bi or they're talking about someone else.) The premiere is on October 12.
The Comeback (HBO)
November 9th, 1opm – Season 2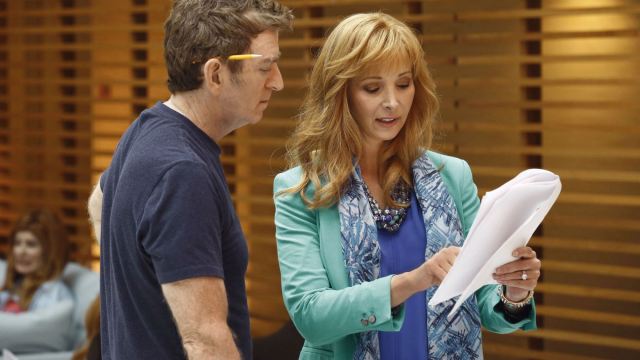 UGH THIS SHOW WAS SO GOOD WHEN IT WAS ON. Then it got cancelled because the world is a cruel dark place and Lisa Kudrow is too good for this world (except for Web Therapy, that show is the worst). The Comeback picks up nine years after the 2005 cancellation with washed-up actress' Valerie Cherish's continued attempts to recharge her dwindling career. There aren't any queer females in it, but her hairdresser Mickey will finally be out of the closet and embracing his gay identity.
---
Streaming
Transparent (Amazon Prime)
September 26th
Rachel will be recapping Transparent for Autostraddle.

One of this season's most buzzed-about shows for queers won't be on television — it's on Amazon Prime, and it's called Transparent, and it centers on Maura (played by Jeffery Tambor), a mother coming out late in life as a trans woman. Show creator Jill Soloway (Six Feet Under, The United States of Tara) has loaded the program with LGBTQ characters. Plus, according to Entertainment Weekly, twenty-five members of the cast and crew are transgender! Amy Landecker plays Maura's daughter Sarah, who has dated both men and women and sees a girlfriend from college resurface in the pilot. Gaby Hoffman plays Maura's child Ali, who is coming into her own genderqueer identity.
The cast includes transgender actress Alexandra Billings, the adorable Alison Sudol of A Fine Frenzy, transgender actress/producer Zackary Drucker (who you may recognize from Amos Mac's Translady Fanzine), bisexual actress Carrie Brownstein, lesbian comedian Tig Notaro, lesbian writer Ali Liebegott, transgender actress Roxy Wood and transgender comedian and actor Ian Harvie.
Words With Girls (Color Creative TV)
September 23rd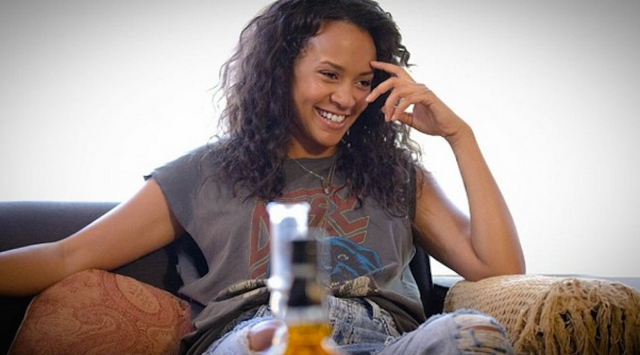 Okay, so this is just a pilot, not an entire series, but if you want it to be an entire series, you should definitely watch the pilot. Written and created by our very own Brittani Nichols, the show will premiere on Issa Rae and Denise Davis's Color Creative TV on my birthday, September 23rd! This smart and funny "lesbian relationship comedy" dropped its first trailer today and you can read alllll about it right here. Imagine if this was like, on FOX, then we would've officially Won Television.
---
What are you excited to watch this fall? Did I miss anything? Let's talk about it.