Once upon a time, The 2013 Autostraddle Hot 100 happened — a haphazard assemblage of kickass queers voted on by approximately 1,000 readers who mostly had really strong feelings about Tegan and/or Sara. Despite the voters' near-unanimous interest in gazing dreamily into Rachel Maddow's eyeballs and fantasizing about Brittney Griner's wingspan, it's abundantly clear that those 100 queer mostly female-identified humans are not the only 100 queer female-identified humans worthy of the subjective-to-the-point-of-meaninglessness adjective "hot."
See: almost all of the votes in the Hot 100 went towards the Top 30 girls on the list and Autostraddle staff. This means that people who are super hot, but not super-famous (or employed here) didn't really have a fighting chance, which is unfortunate because those are the people you really should know more about!
There were heaps of humans who got between one and five votes — not enough to rank, but "ranking" is so ridiculous and ultimately arbitrary anyhow. A reader suggested that perhaps another Hot 100 was in order — featuring those who only got a few votes. The reader also noted that assembling that information might be an logistical nightmare, which was 100% true! It took forever but we learned about so many amazing new people.
This list features 105 human beings who are in the public eye in some fashion that we could find good pictures of, and who 1-5 of you voted for. This list is honestly possibly the coolest list of all time.  The order is random, with a few of the folks who have come out in the past two months hanging out in the top spots because yay newly-out gays!
We didn't know very much about a lot of the women on this list so in many cases we took your word for it w/r/t whether or not the person is gay.  If somebody's on here who shouldn't be, or if we got any facts at all wrong about a person, let us know — email bren at autostraddle dot com. 
If you're on this list, you should consider coming to A-Camp because you're really awesome.
---
The Autostraddle Alt-Hot-105
---
105. Alexis Hornbuckle, WNBA Basketball Player
Basketball player Alexis Kay'ree Hornbuckle was named a WBCA All-American in high school and awarded Most Valuable Player for the 2004 WBCA High School All-America Game. (Fun fact: she also played soccer in high school!) She went on to graduate from the University of Tennessee, where she had played for two NCAA Championship teams, to be drafted by the Detroit Shock in 2008. She set a WNBA franchise record with seven steals in 19 minutes in her first game, and helped bring the Shock to the 2008 WNBA championships. She's since played for The Tulsa Shock and the Minnesota Lynx and currently plays for the Phoenix Mercury.
---
104. Nicole Albino, Musician, Nina Sky (New York, NY)
"At the end of the day, we want to be successful and we want any young girl to look up to us and say, "If two girls from Queens who grew up with their brothers and sisters in a regular apartment and didn't come from money can do it, then I can do it, too." (via clayton-perry)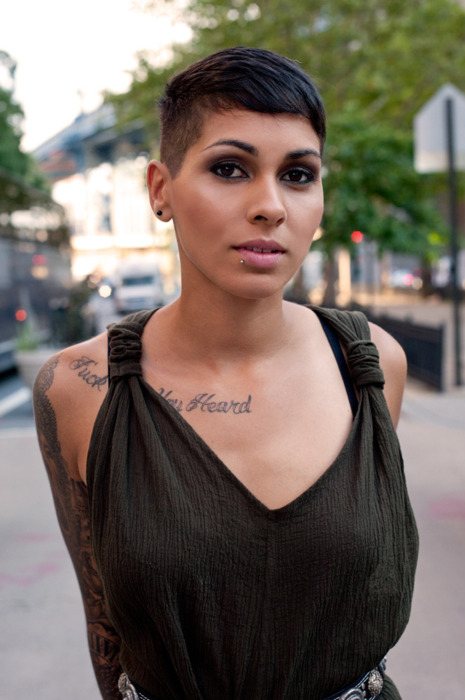 Twins Natalie and Nicole Albino grew up in a musical family with parents who were super-supportive of their daughters' musical ambitions. The twins eventually started performing together, using the first two letters of each of their names to make "Nina." Their first hit was "Move Ya Body" in 2004, which mixed Carribbean, R&B and pop styles. Nina Sky, their first album, debuted in 2004, and their second album, Nicole and Natalie, came out in 2012. Speaking of coming out, in 2010 Nicole Albino came out as a lesbian and married fashion designer Erin Magee, who she had been dating since 2009.
---
103. Sassy of "The Black Ink Crew," (New York, NY)
via vH1: "Sassy is sweet, sexy, and fun. She has a tattoo of an AK47 on her back, but the AK47 has no trigger. Sassy keeps the guys in line and keeps the shop from burning down. Whether it is taking appointments, being the peacemaker at the shop, or planning an event at the shop, Sassy keeps things running smoothly. She has a strange obsession with being clean and takes more than one bath a day. She is best friends with Puma, and believes in girl power all the way…and is about to take the Black Ink world by storm!"
---
102. Ivette, Creative Director at Marimacho (Brooklyn, NY)
via marimacho: "Fashion has been Ivette González-Alé's artistic outlet from a young age. Having grown up in Los Angeles' rockabilly scene, she continues to draw inspiration from music subculture and throwback fashion. As creative director, Ivette's love of vintage clothing bleeds through every piece. She has years of experience working in the apparel industry managing finance and operations, but designing is what she loves."
---
101. Kirsten Vangsness, Actress (Los Angeles, CA)
"I am as queer as a purple unicorn singing Madonna."

Kirsten crawled her lesbian way into our monstercrushing hearts via Criminal Minds, where she plays the computer wizard and flamboyant dresser Penelope Garcia. She'll be marrying her fiancee, film editor Melanie Goldstein, this year.
---
100. Alixa + Naima of Climbing Poetree, Poets & Musicians & Activists (Brooklyn, NY)
"Creativity is the antidote for violence and destruction. Art is our most human expression, our voice to communicate our stories, to challenge injustice and the misrepresentations of the mainstream media, to expose harsh realities and engender even more powerful hope, a force to bring diverse peoples together, a tool to rebuild our communities, and a weapon to win this struggle for universal liberation."
read their full bio at climbingpoetree.com: "With roots in Haiti and Colombia… Alixa and Naima's acclaimed performance is composed dual-voice poems and multimedia theater that explores diverse themes, including: healing from state and personal violence, social / environmental / economic / racial / sexual justice,human rights, spirituality and women's empowerment… for the last 10 years, Alixa and Naima have been guest artists and workshop facilitators at hundreds of universities, conferences, correctional facilities and high schools — from Cornell University to Rikers Island prison. They have toured to more than 75 cities… traveled over 11,000 miles with an all-women crew in a recycled vegetable oil-powered bus, delivering their largest theater production and national organizing strategy, Hurricane Season: The Hidden Messages in the Water, to thousands of people, and featuring 150 community based organizations."
---
99. Kristen Stone, writer (Gainesville, FL)
website // tumblr // author of domestication handbook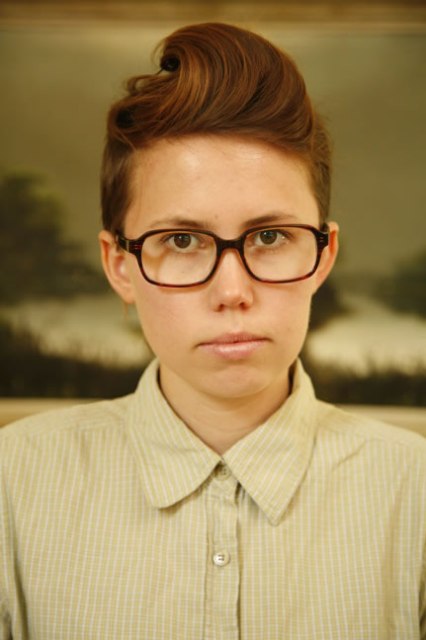 ---
98. Jenny Lee Lindberg, musician, Warpaint (Los Angeles, CA)
 tag // warpaint website // music
"I think that sex should be in the actual music of the song, more than the costume or the act. Sex should be in the instrument." (via the skinny uk)
Jenny plays bass in Warpaint, an indie rock band founded in 2004 with Emily Kokal (vocals, guitar), Theresa Wayman (guitar, vocals) and drummer Stella Mozgawa, who replaced actress and founding member Shannyn Sossamon — who just-so-happens to be Jenny's sister. (Nice genes in this family, eh?) Their debut EP, Exquisite Corpse, was released in 2008, and their first full-length album, The Fool, came out in 2010.
---
97. Efva Attling, Jewlery Designer (Sweden)
Efva Katarina Attling has quite the resume: a stint in the band "X Models" in the early 1980's, working as a designer with Levi's and H&M, twelve years of professional modeling and getting famous for being one of Sweden's best professional disco dancers. Now she's Sweden's leading jewelry designer. She married pop singer/writer Niklas Stromstedt and they had two children, but in 1996 she entered into a civil union with Swedish pop singer Eva Dahlgreen. When Sweden passed its gender neutral marriage law in 2009, the two got married.
---
96. AZMarie Livingston, Model (Los Angeles, CA)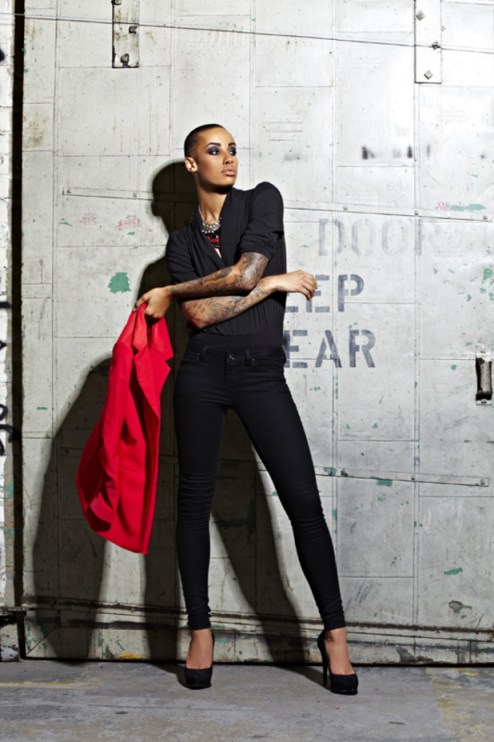 Born in Louisiana, Ashley Marie Livingston grew up in Minneapolis with her mother and her gay father, who were divorced but "best friends."  Growing up, Livingston was teased for being a tomboy. On a trip to Los Angeles with her Dad at age nine, she got interested in modeling, and would eventually drop out after three semesters at the University of Wisconsin-Whitewater to move to Los Angeles and pursue her dreams. From 2009 to 2011, she worked as a runway model in LA and New York, appearing on BET's Rip the Runway and in London Fashion Week. She appeared in the film Precious and The Jacksons: A Family Dynasty. But it's likely you know AZMarie from her 2012 stint on America's Next Top Model: British Invasion, and her subsequent role on the homolicious teevee show DTLA.
---
95. Adelina Anthony, multi-disciplinary artist (Santa Barbara, CA)
website // facebook for AdeRisa Productions
"I sometimes joke with my audiences about being on a "collective date" together, but it's true. I know I'm my most honest, interesting and generous self on that stage. It's the space I've learned to be the most courageous because you can't lie in your art or let your ego lead you. If the art is all about ego, then the artist has failed in a deep, fundamental way." (via xqsi magazine)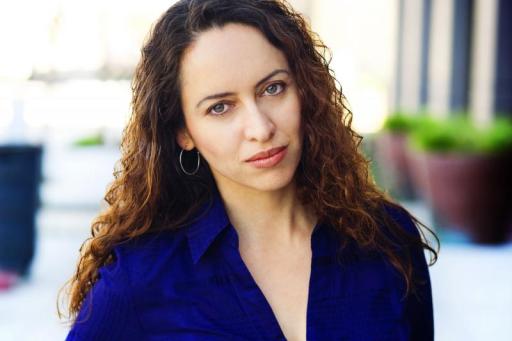 via adeliaanthony.com: "Adelina Anthony is a critically acclaimed and award winning two-spirited Xicana lesbian multi-genre artist, cultural activist, teaching artist, director and producer. The themes in her works address colonization, feminism, trauma, ancestral memory, gender, health, race & ethnicity, immigration, sexuality, land & environment, and issues generally affecting the queer/lesbian/gay/bisexual/transgender/two-spirited communities. She has nearly 20 years of stage experience and has garnered Best Actress nominations and awards." (read more here)
---
94. Vicci Martinez, Musician (Tacoma, WA)
tag // website // autostraddle interview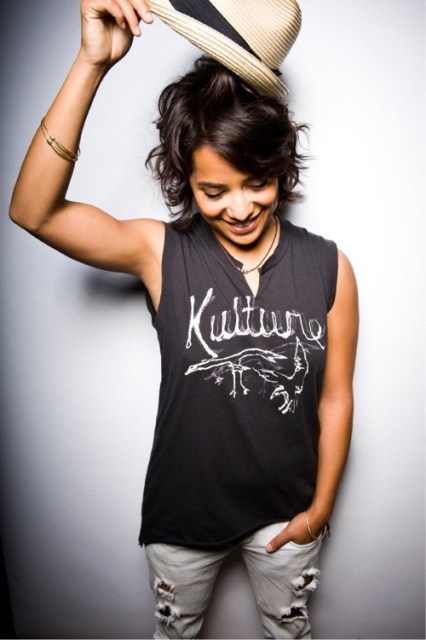 via facebook: "Vicci Martinez is a singer/songwriter from Tacoma, Washington, who was one of the finalists on Season 1 of NBC's The Voice. At only 28 years of age, she has already opened for or shared the stage with notables such as Sting, Annie Lennox, B.B. King, the Doobie Brothers, and Jonny Lang."
---
93. Kim Ann Foxman, DJ & Dance Music Artist (New York, NY)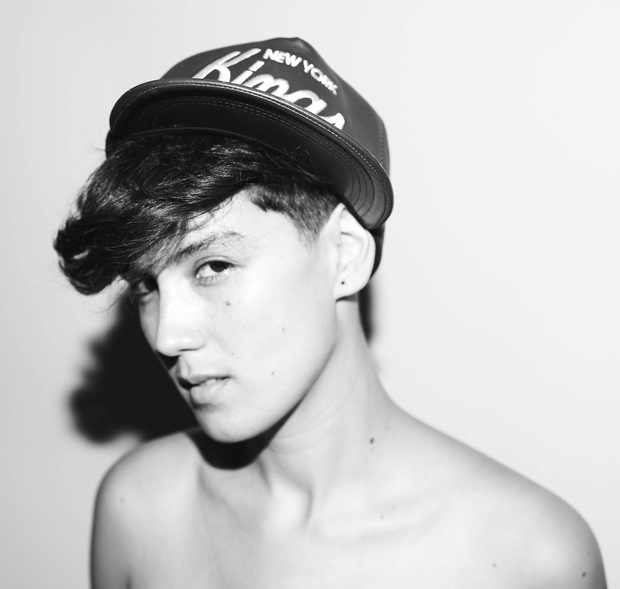 ---
92. Jincey Lumpkin, Writer & Juicy Pink Box Chief Sexy Officer (New York, NY)
website: Juicy Pink Box // @juicyjincey
"I suffer from overthinking. I can be very shy. But let me tell you: Your inhibitions drop very quickly when you're sitting on the floor naked, eating a macadamia-nut cookie while looking point-blank at nine women's inner labia." (via the huffington post)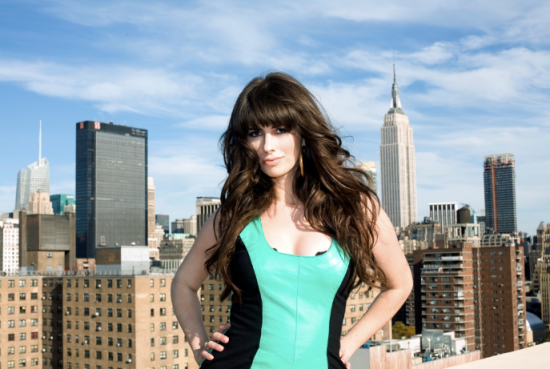 Jincey Lumpkin, Esq. grew up in Carrolton, Georgia, and went on to graduate from the Darlington School, Vanderbilt University in Tennessee, and then the Florida Coastal School of Law in Florida. Jincey wanted to go into fashion law but in the meantime was super-bored with her law job, which inspired her to start an anonymous porn blog. It got mad hits, so she quit her job and in 2008 became "the founder and Chief Sexy Officer of Juicy Pink Box, a lesbian lifestyle brand that entices all women to explore their female fantasies."
---
91. Zanele Muholi, Photographer (South Africa)
"I always say to people that I'm an activist before I'm an artist. To me, you take a particular photo in order for other people to take action. So you become an agent for change in a way. I say that I am a visual activist because it's important to me to go beyond just being a photographer. Because you know, that sounds so sexy, and it's a 'profession.' I think to myself – what's the point of just taking a picture? What happens after that? I'm doing what I'm doing to make a statement and also to say to people: This is is possible." (via nomorepotlucks)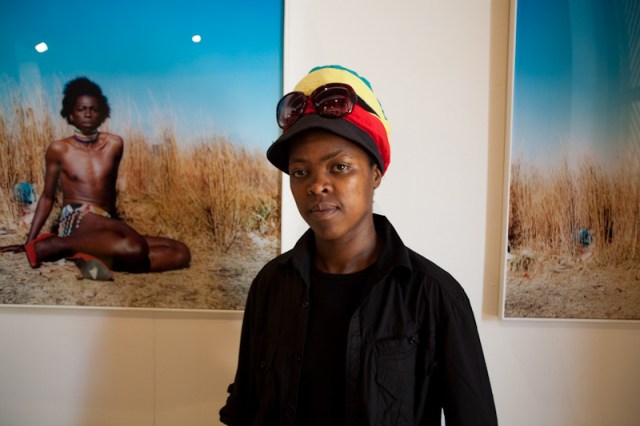 via zanelemuholi.com: "Zanele Muholi was born in Umlazi, Durban, in 1972, and held her first solo exhibition in 2004, at the Johannesburg Art Gallery.  She has worked as a community relations officer for the Forum for the Empowerment of Women (FEW), a black lesbian organisation based in Gauteng, and as a photographer and reporter for Behind the Mask, an online magazine on lesbian and gay issues in Africa. Her work represents the black female body in a frank yet intimate way that challenges the history of the portrayal of black women's bodies in documentary photography. Her solo exhibition Only half the picture, which showed at Michael Stevenson in March 2006, travelled to the Market Photo Workshop in Johannesburg and the Afrovibes Festival in Amsterdam. In 2008 she had a solo show at Le Case d'Arte, Milan, and in 2009 she exhibited alongside Lucy Azubuike at the CCA Lagos, Nigeria. She was the recipient of the 2005 Tollman Award for the Visual Arts, the first BHP Billiton/Wits University Visual Arts Fellowship in 2006, and was the 2009 Ida Ely Rubin Artist-in-Residence at the Massachusetts Institute of Technology (MIT)."
---
90. Hannah Gadsby, Comedian (Australia)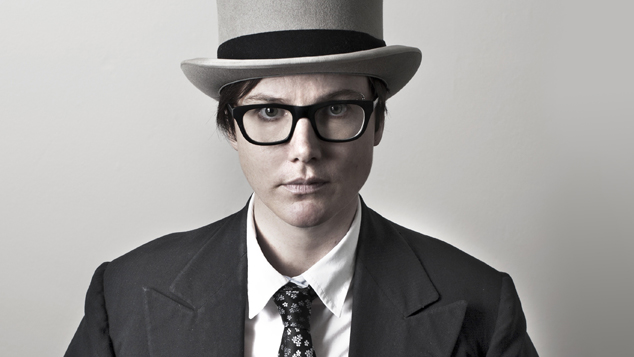 via token.com: "Hannah Gadsby is an award-winning Australian comedian who thinks quickly and moves slowly.  She is sardonic, laconic and, after numerous bone crunching accidents, bionic.  Her droll delivery, delightful wordplay and heart-breakingly funny, self-deprecating observations have delighted audiences all over the world. You can see her on ABC TV's Adam Hills In Gordon Street Tonight, or live at a festival near you. Desperate to make use of her art history degree, Hannah has written and presented two specials for ABC TV's Artscape and takes every opportunity to present her incredibly popular comedic art lectures at festivals around the world."
---
89. Morgane Richardson, Blogger, Lecturer & Professional Feminist (Costa Rica)
"I was raised in an environment where I was able to witness the undying strength of black queer women, our resilience and ability to fight against injustices. I have begun to recognize that being a black queer woman is not just a shared identity, it is a form of activism, and it is a movement that I am honored to be a part of." (via elixHER)
26-year-old Morgane Richardson is a self-described "professional feminist, lecturer, professor and freelance blogger who addresses race, gender and sexuality in today's society… without dwelling on theorists and terminology." She worked fearlessly as a campus organizer while earning her BA in Sociology/Anthropology and The History of Art and Architecture at Middlebury College and later put that activist experience to work by founding Refuse the Silence: Women of Color in Academia Speak Out. Her writing has appeared in Bitch, Feministing, University of Venus and More Magazine and she's the co-founder of social media film Mixtape Media. She tours the country working with college students and administrators to promote diverse campuses within elite academia's existing hegemony and is presently pursuing a master's degree in Gender and Peace Building at the University for Peace.
---
88. Harmony Boucher, Musician & Model (UK)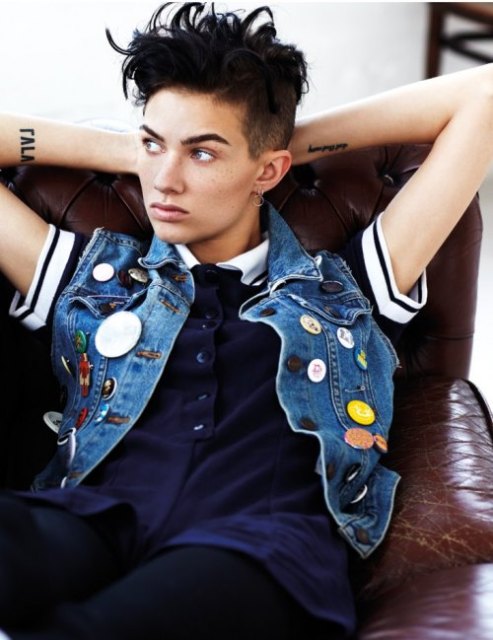 Harmony Boucher is a model/singer known for "her unconventional look in line with the East London scene: defiant attitude and fierce features make Harmony unique and her look — one of a kind." She created her band Vuvuvultures in 2009, known for "promoting offbeat events and parties that bring together underground musicians, artists and creative people and mix rock and electronic music."
---
87. Martina Navratilova, Tennis Player & Coach (Sarasota, FL)
"Being blunt with your feelings is very American. In this big country, I can be as brash as New York, as hedonistic as Los Angeles, as sensuous as San Francisco, as brainy as Boston, as proper as Philadelphia, as brawny as Chicago, as warm as Palm Springs, as friendly as my adopted home town of Dallas, Fort Worth, and as peaceful as the inland waterway that rubs up against my former home in Virginia Beach."
---
86. Susan Allen, Politician, Minnesota House of Representatives (Minneapolis, MN)
"[Native Americans] are such a small minority and yet we have this history with the state. When I go there and sit in that room, on the house floor, and all that history is there and I'm sitting there, in some ways it's just ironic… So it's really important for me to be there. Because it's like we are still here. We are still here. We still have a political existence. We have this place in the state and that needs to be recognized." (via star-tribune)
Attorney Susan Allen became the first openly lesbian Native American elected to a state legislature in 2012 when she won a special election for a seat representing District 61B in the Minnesota State House. Allen told Minnesota Public Radio that district 61B, an area of south central Minneapolis which where almost half the children live in poverty, "reminds me a lot of the places I grew up." Allen is also the first Native American woman to serve in the Minnesota Legislature. A member of the Rosebud Sioux Tribe, her law practice specializes in helping tribes draft tribal laws. After losing the election, Nathan Blumenshine, her opponent, said of Allen: "Her personal story is a powerful one, and I can't think of a stronger leader to serve as the voice of this community."
---
85. Ashley Reed, Writer, Producer & Cook (Los Angeles, CA)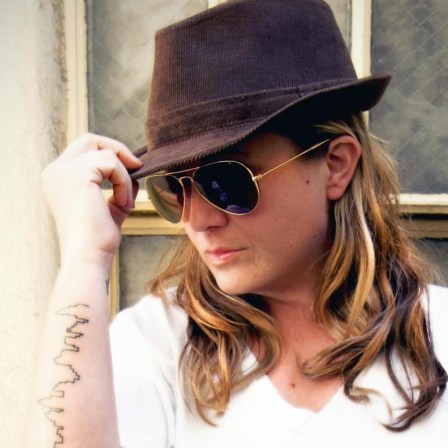 When she's not at her day job cooking shit up with Giada De Laurentiis, Ashley Reed is writing and producing, making music or sometimes starring in a little webseries you know as Unicorn Plan-It.
---
84. Kylie Kwong, TV Chef (Australia)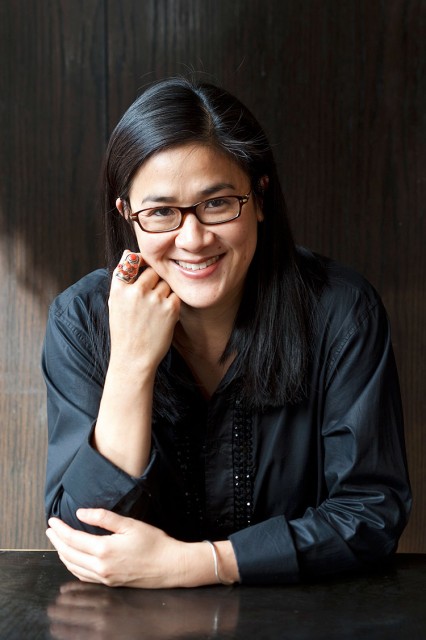 via 15 gay chefs: "Australian chef Kylie Kwong is an author, restauranteur and television presenter who began making a name for herself in the early '90s as the head chef of Sydney's Wockpool. With dreams of running her own restaurant, in 2000 Kylie opened the doors of Billy Kwong, which focuses on traditional Asian cuisine that is made from locally grown, organic and biodynamic produce. It also happens to be my favourite restaurant in Sydney.
Kylie went on to create two successful television shows, At Home With Kylie Kwong and My China: A Feast For All The Senses, the latter which takes Kylie on 'an inspiring journey from the rural simplicity of her ancestral village in China's southwest to the wilds of the Tibetan plateau and the stylish modernity of Hong Kong and Shanghai' and is super interesting. Kylie also makes an occasional appearance as a guest chef on MasterChef Australia.
Most were unaware of Kwong's sexual orientation until a few months ago, when she mentioned that her girlfriend of five years was pregnant."
---
83. Mia Tu Mutch, Social Justice Advocate (San Francisco, CA)
via facebook: "Mia Tu Mutch is a queer and trans social justice advocate, organizer, and educator. As a former Equality Rider and featured speaker on the Vanguard Queer History Tour, Mia has facilitated community conversations on LGBTQ issues and identities at over 25 universities. Now she serves on the SF LGBTQ Speaker's Bureau Advisory Board and facilitates various workshops for the schools and organizations. Commissioner Tu Mutch is currently Chair of the Housing LGBTQ and TAY Committee of the San Francisco Youth Commission and uses her passion to create, advocate and implement policies that create safer and more equitable communities for all."
---
82. Joanna Lohman, Soccer Player & Motivational Speaker (Cambridge, MA)
Joanna Lohman, the first four-time First Team All-Big Ten selection in Penn State women's soccer history, has played with the US Women's National Team and The Philadelphia Independence. Currently, Joanna plays for The Boston Breakers, is the Vice President of commercial real estate firm Tenant Consulting and is the co-founder of JoLi Academy LLC, a global soccer initiative that aims to raise the social status of women.
---
81. Spectra Speaks, Writer & Activist (Nigeria, US, UK)
website // autostraddle essay: I Am Alike: A Nigerian Boys Reflection on Pariah
"Afrofeminism is how I move through the world; how I live, learn and evolve. Afrofeminism is my personal compass, a way for me to stay centered as I navigate life as an idealist using a constellation of frameworks–feminism, social justice, spirituality and others. Afrofeminism guides every step I take forward, as it is grounded in my multi-layered, trans-national identity and personal experiences."   (via spectra speaks)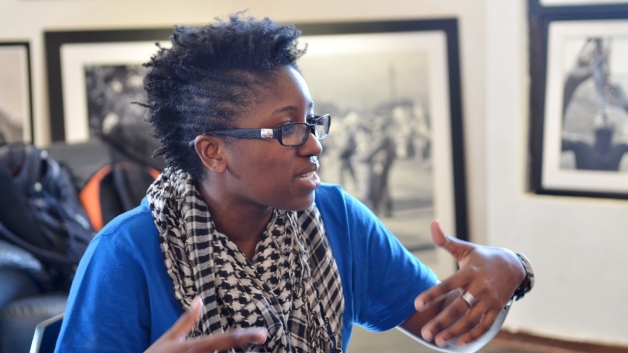 It's hard to know where to begin when talking about Spectra because she has done so much. She describes herself like this: "Queer Nigerian Afrofeminist Writer and Media Activist. Social Entrepreneur Nurturing Principled Diaspora and Women's Philanthropy in Media and Tech. Self-Care and Self-Love Evangelist. Idealist Warrior Woman. Big Dreamer. Big Thinker. Big Doer, Too." She's also the founder & executive editor for media advocacy organization Queer Women of Color Media Wire and the Community Engagement Officer at Africans in the Diaspora. She's appeared in mainstream and alternative media outlets all over the world including ABC, Huffington Post, Ms. Magazine, Curve Magazine, Racialicous and BET, hosts the monthly podcast Kitchen Table Conversations, and offers coaching and support services to women-led ventures in new media as a principal at her boutique consulting firm.
---
80. Beth Clayton, Opera Singer (Santa Fe, NM)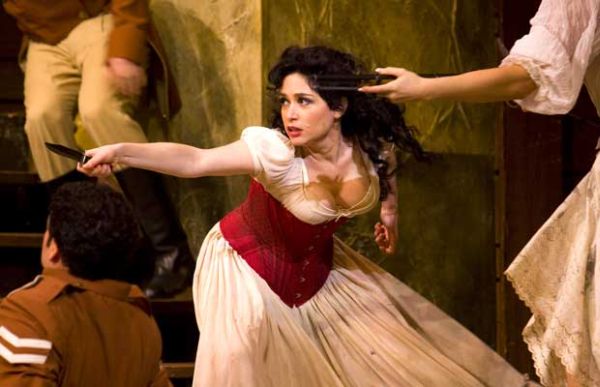 Beth Clayton is a mezzo-soprano opera singer most recently seen in Opera Colorado's production of Catán's Florencia en el Amazonas, in which she played Paula. Clayton was raised in Arkansas by a Methodist minister and got her feet wet doing musicals at church camp and in high school.
Clayton has appeared as Carmen in the Arizona Opera, The New York City Opera and The Austin Lyric Opera, opened New York City Opera's 2009/10 season as Vashti in Hugo Weisgall's Esther, sung the world premiere of Howard Shore's The Fly at the Théâtre du Châtelet in Paris (produced by film director David Cronenberg) and later for the Los Angeles Opera. She's performed Beethoven's Symphony No. 9 with the San Diego Symphony, and Verdi's Requiem with the Winston-Salem Symphony… I could go on. I mean she's been in a lot of things all over the world. She's a big deal.
Clayton met her partner, opera soprano Patricia Racette, in 1997, at a party shortly before the two were set to go into production for Santa Fe Opera's La traviata. Clayton was initially weary to reveal her sexual orientation, but in 2002, when Patricia Racette was featured on the cover of Opera News, they used that opportunity to come out in the pages of the magazine. In 2005, they got married!
---
79. Jasbir Puar, Queer Theorist & Educator (New Brunswick, NJ)
"The paradigm of gay liberation and emancipation has produced all sorts of troubling narratives: about the greater homophobia of immigrant communities and communities of color, about the stricter family values and mores in these communities, about a certain prerequisite migration from home, about coming-out teleologies… Queerness here is the modality through which 'freedom from norms' becomes a regulatory queer ideal that demarcates the ideal queer." 
Jasbir Puar, who holds a Ph.D. in Ethnic Studies from UC-Berkeley, is an Associate Professor of Women's & Gender Studies at Rutgers and has also held positions at the American University of Beirut, the CUNY Graduate Center, NYU and The Institute for Cultural Inquiry in Berlin. She's the author of Terrorist Assemblages: Homonationalism in Queer Times (Duke University Press 2007), winner of the 2007 Cultural Studies Book Award from the Association for Asian American Studies, has edited multiple volumes, and her articles appear in places like The Guardian, The Huffington Post, The Feminist Review, Bully Bloggers, Feminist Legal Studies, Gender, Peace and Culture, Radical History Review, Socialist Review and Oh! Industry. She has won numerous prestigious awards and lectureships for her work in interests including gender, sexuality, globalization; postcolonial and diaspora studies; South Asian cultural studies; and theories of assemblage and affect.
---
78. Michelle Bonila, Actress (Los Angeles, CA)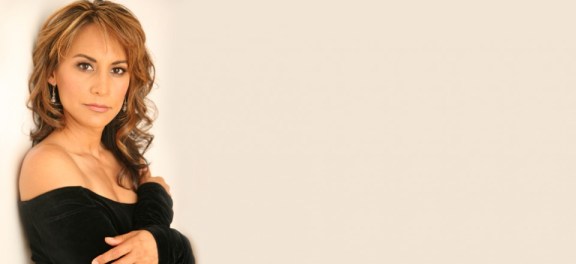 Michelle Bonilla has been acting professionally since 1995 with an extensive background in theater, and heaps of film and television credits including popular roles on ER and Dr. Quinn, Medicine Woman. Her first short film, Slip Away, was a hit on the queer film festival circuit in 2011.
---
77. Julie Mehretu, Artist (New York, NY)
"I think of my abstract mark-making as a type of sign lexicon, signifier, or language for characters that hold identity and have social agency. The characters in my maps plotted, journeyed, evolved, and built civilizations. I charted, analyzed, and mapped their experience and development: their cities, their suburbs, their conflicts, and their wars. The paintings occurred in an intangible no-place: a blank terrain, an abstracted map space. As I continued to work I needed a context for the marks, the characters. By combining many types of architectural plans and drawings I tried to create a metaphoric, tectonic view of structural history. I wanted to bring my drawing into time and place."  (via flash art)
Julie Mehretu, born in Ethiopia and brought up in Michigan, is an abstract painter and a graduate of the Rhode Island School of Design. She has received a MacArthur Fellowship, been commissioned by the Guggenheim Foundation, sold her paintings for over a million dollars and done solo exhibitions all over the damn place including the Guggenheim Museums in New York and Berlin, the North Carolina Museum of Art, the Williams College Museum of Art, The Detroit Institute of Arts and The Walker Art Center. She currently lives in New York with her partner, artist Jessica Rankin.
---
76. Hayley Mary, Musician, "The Jezabels" (Australia)
"The focus of feminist thought on the power women don't have, and what men have done wrong, can lead feminists, instinctively, to an anti-rap stance, but I can't deny that it was, in fact, misogynistic rappers who taught me to be unafraid to write about that which is stigmatised; that haters are gonna hate, and if you've got enough attitude you can convince people of anything. I want to convince people that feminism is cool. I want to face the stigma head on, and rewrite it, because in the end the meaning of a word is all in how you write it, and how you say it." (via Q)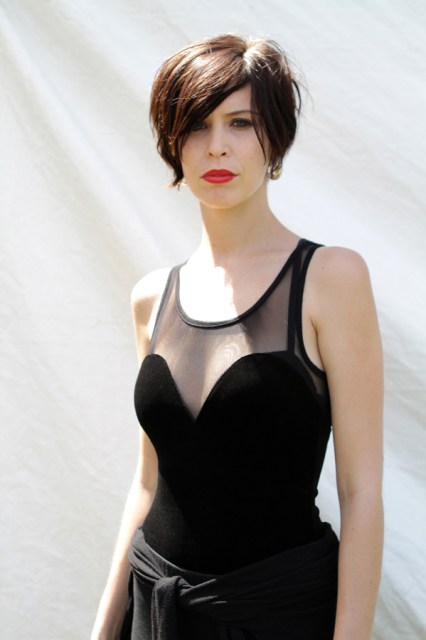 Hayley Mary grew up in Byron Bay, a tiny Australian surfing community, with a street performer harpist dad who performed in a witch costume and dressed his daughter, who accompanied her Dad on vocals, as a fairy. It embarrassed her at the time but now she says it was probs "character-building." She fled to University in Sydney and cites her degree in English and History as inspirational to her as a songwriter. She told The San Francisco Examiner that "I found that what I read in college, and some of the topics and themes, really colored my world — things I wouldn't have had any access to had I not done an arts degree. Even reading poetry helped me learn to write." She's also a passionate feminist and recently penned a guest column for Q about misogyny in music and how she has "been inspired by misogyny in the music of others in the making of my own."
ARIA-Award winning band The Jezabels, founded in 2007, are an Australian four-piece "intensindie," alternative rock and disco pop group. Hayley Mary is the lead vocalist and she was performing with her friend and partner-in crime, future Jezabels pianist Heather Shannon, in Byron Bay when lead guitarist Samuel Lockwood invited them to join him and drummer Nik Kaloper for a competition. The foursome have been touring, racking up awards and releasing new music ever since. Their music has also appeared in Grey's Anatomy and True Blood. The band's name was inspired by the biblical figure Jezebel, who Mary describes as "an example of how women are wrongly presented."
---
75. Gloria Bigelow, Comedian (Los Angeles, CA)
"My therapist from grad school found me on Facebook, which is hysterical, but she was watching Logo and Laughing Matters came on and she was like, "wait a minute – is that the woman that used to be in my office?" And she sent me a message like, "it seems like you've really worked out a lot of your stuff. Your whole act was about all the stuff we talked about." And she was right – that's exactly what happened. Everything that I would stress about and talk to her about in my therapy is exactly what ended up on the stage." (via cherrygrrl)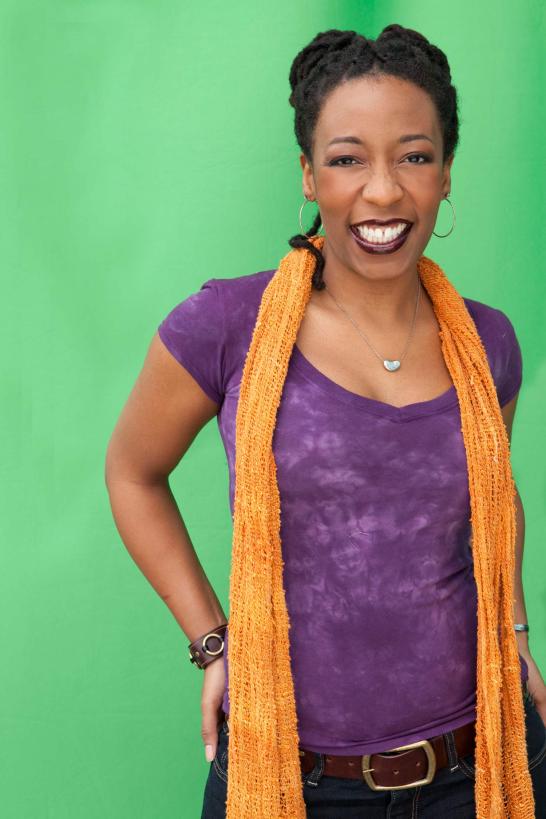 via globigelow.com: "Subtle, disarming, and witty—Gloria Bigelow is a refreshing new comic who doses out humor in bite sized chunks—easy for the listener to swallow but realness nonetheless. Coming to comedy from a background of acting she is an excellent observer of life and a natural improviser. An openly gay black woman, "she's got a bone to pick with everybody!" She does so by wittingly tackling issues from Low Lesbian Esteem to the Iconization of Snoop Dog, all done with a smile. With issues of sexuality, race, and gender at the forefront of her work she has become a favorite and a "one to watch" on the national comedy scene."
---
73. Najva Sol, photographer & writer & performer (Brooklyn, NY)
tumblr // website // work for autostraddle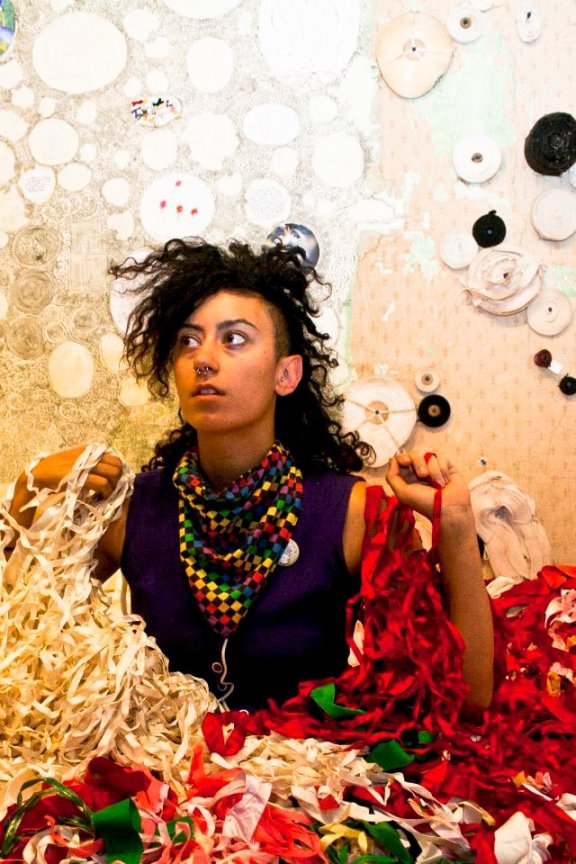 from najvasol.com: "Najva Sol is an Iranian-American photographer, writer, multimedia artist and performer based in Brooklyn, NY. Her whole life revolves around telling stories: with her camera, her words, her body, her voice, and even her style. She's shot everything from kinky conferences to Art Basel to the Democratic National Convention. Her first major published piece was a chapter in "Love Insh'Allah: The Secret Love Lives of Muslim American Women"… she's spoken/participated in lots of fancy places, like Harvard and Columbia, but her favorite academic gig was an hour long talk about coming of age on blogs with an entire Hofstra University honors seminar."
---
72. Tracy Chapman, Musician (San Francisco, CA)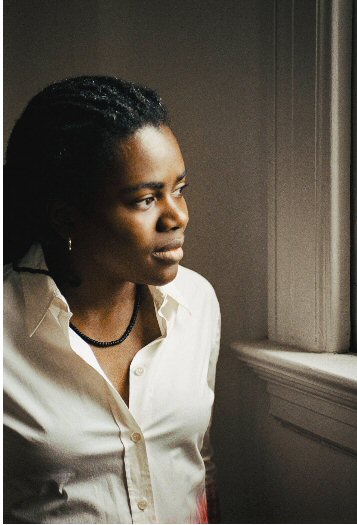 Tracy Chapman is a shy genius. Her 1988 debut album went multi-platinum and Chapman is credited with ushering in "a new era of singer/songwriters that lasted well into the '90s" with "liberal politics [that] proved enormously influential on American college campuses in the late '90s." The album garnered four Grammys, including Best New Artist, and snagged Chapman a huge gig: performing at Nelson Mandela's 70th birthday party. Her next big success happened in 1996 with her album "New Beginning" and its hit single "Give Me One Reason."
---
71. La Chica Boom, Burlesque Performer (San Francisco, CA)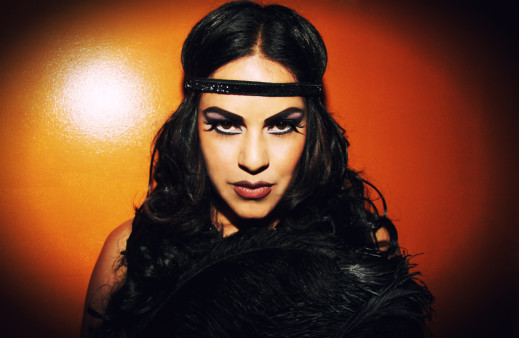 via counterpulse: "Xandra Ibarra is a Bay Area based performer that performs under the alias of La Chica Boom. You can catch her making tacos with her panties, giving birth to hitachi wands, and dominating piñatas at gay bars, theaters, museums, and nightclubs throughout the country. Her work ranges from short acts to full-length escandalos, includes original costuming, and pushes sexual and racial boundaries. La Chica Boom's special brand of burlesque and ethnic drag have been showcased at The Yerba Buena Center for the Arts (SF), ACT Theater (SEA), and the Burlesque Hall of Fame (Las Vegas) to name a few."
---
70. Monique Brumby, Musician (Australia)

Monique Brumby is a two-time ARIA-award winning singer/songwriter, a music producer and an artist memoir, with her fifth studio album set to debut in 2013. Monique has played in music festivals all over the world, toured with artists like Don McLean, Shawn Colvin and The Bangles, and seen her music featured all over film & television. She currently works with Aardvark, a non-profit that "uses the poetry of music to give young people living with illness or disability the opportunity to re-expand their identity and well-being through creative self-expression, skills development and collaboration." She lives in Brunswick with her wife, Sophie Turner, who plays in her band.
---
69. Tasha Tilberg, Model
---
68. Celisse Henderson, Musician (New York, NY)
"[I'm inspired to write by] the human condition. It is quite amazing how similar we all are having all come from completely different backgrounds. Everyone loves. Everyone hurts. Everyone wants to be accepted. Everyone wants. to. be. heard. I am inspired by the stories I watch unfold in my life and in the lives of the people around me." (via autostraddle)
via almost famous: "Celisse Henderson is a queer Californian-born, New York-based singer/songwriter and actress who makes those of us who play less than five instruments look bad. Her decade-long career spans from television to concert halls and all the way to the Broadway stage. And with that voice it's not at all surprising that she's in such high demand. Celisse's brand-new album, Celisse LIVE @ Rockwood Music Hall is now available on iTunes for your listening pleasure."
---
67. Fitforafemme (pictured with her tomboyfriend M), Fashion Blogger (Boston, MA)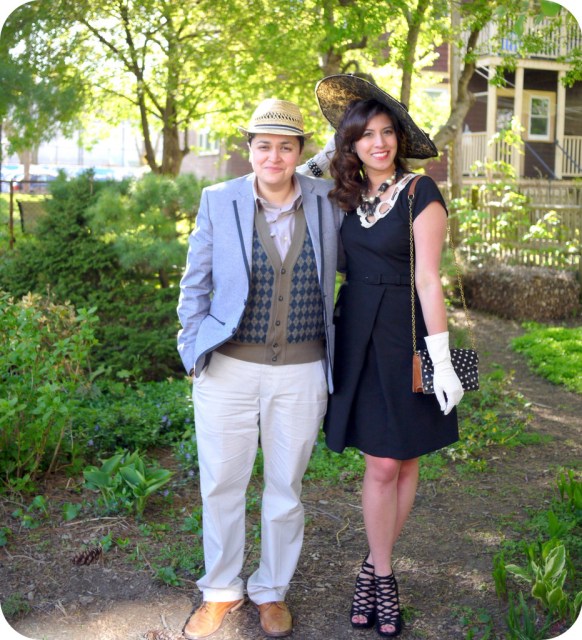 Fitforafemme has been looking 500 times cuter than you for five years, as documented on her inspirational fashion blog, Fitforafemme. She's been involved with the Femme Collective and the Femme Conference, collaborated with and written for Autostraddle, Dapper Q, Lesbians in SF, Queer Fat Femme, LG in DC and Qwear. She recently moved from the San Francisco area to Boston with her wife, M., her daughter and two amazing dogs.
---
66. Leslie Mancia, Model & TV Personality, America's Next Top Model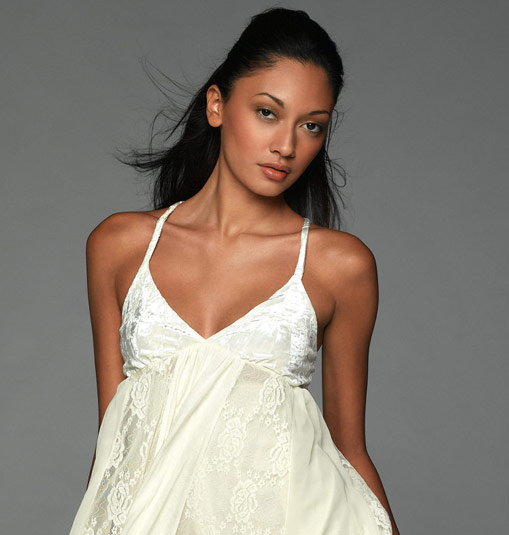 ---
65. Courtney Trouble, Porn Star, Pornographer & Photographer (Oakland, CA)
tag // tumblr // website // autostraddle interview
"Queer Porn has the power to challenge the audience to find new ways to be sexy, and that feeling will rub off (we're in it for the puns, folks!) on your daily life if you watch enough of it."
via courtneytrouble.com: "Courtney Trouble is a porn star, photographer, and award-winning pornographer. Beginning her porn career as an alt model and website owner in 2002, Courtney is the founder of TROUBLEfilms,IndiePornRevolution.Com, and QueerPorn.TV, as well of the director of 15 full-length films. Courtney co-established the Reel Queer line of Good Vibration's production house, and travels the world screening films, hosting workshops, making porn, presenting theory, and DJing topless. Courtney is the recipient of numerous Feminist Porn Awards (most recently, Hottest Dyke Film for Lesbian Curves) and AVN nominations."
---
64. Michelle Chamuel, Singer & TV Personality, "The Voice" (Amherst, MA)
"The Voice is an incredible opportunity, especially for those who fit in and partner with a label; huge things are possible in that respect. But I'm different, I guess, in that way. I love being independent, and I've always been independent, so maybe I'm gonna say no to certain opportunities. And that's OK. Because being indie means I'm the CEO, I'm the boss, I'm the manager." (via rolling stone)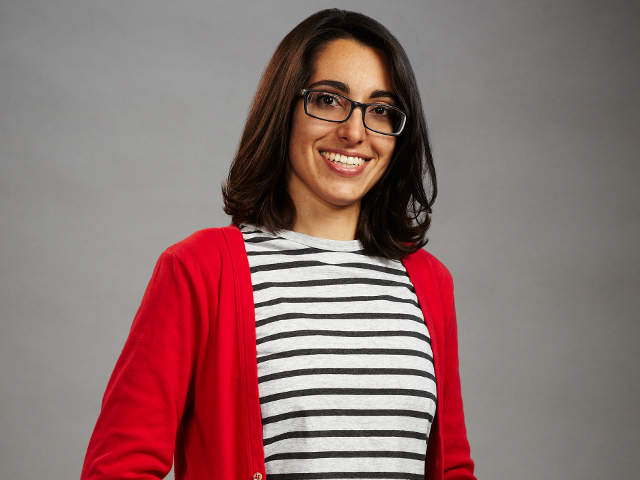 Jewish 27-year-old musician Michelle Chamuel was the lead singer of the Ann Arbor, Michigan-based band Ella Riot (formerly known as My Dead Disco) for four years, but became known to the public-at-large this year when she was the runner-up on The Voice.  Chamuel is a bit of a child prodigy — she picked up piano and violin as a small child, started singing and composing in seventh grade, and produced her first full-length CD during her senior year of high school. She graduated from the University of Michigan with a degree in Performing Arts Technology, which is where she met her My Dear Disco bandmates. She once told AfterEllen that the television show Skins "is brilliant like a pop song."
---
63. Nirvana Savoury, Musician (US)
"It's kind of funny, looking back. I can see certain things that I just didn't necessarily want to entertain as a thought. I've always appreciated women, ever since I was a little girl. I mean I think all women look at other women, whether gay, bi, straight or open — because women are just beautiful. It just is what it is! We come in all shapes, sizes, colors, it's just part of nature. So I've always appreciated beautiful women; I've just always chalked it up to that. But then when I really took a look at myself and tried to understand myself and going from moment to moment, rather than focusing on where I wanted to be with my career in the future, it's just something that I had to face. It was just like, "Woah! Wow, OK this is really real!" (via afterellen)
Nirvana started out in the Canadian girl group X-Quisite in the early '00s and you might recognize her 2009 single, "Lipstick Lover."
---
62. Denise Ho, Cantopop Singer & Actress (Hong Kong)
"As a celebrity, I think I have an obligation, a duty to stand forward for the sake of love and equality." (via the hufffington post)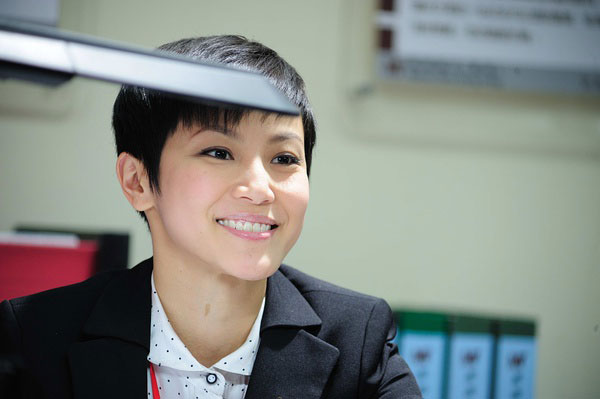 Denise Ho is the first mainstream female singer in Hong Kong to come out of the closet, and her announcement was followed shortly by a Best Actress Nomination from The 49th Annual Golden Horse Awards for her movie "Life Without Principle." She's well-known for her androgynous style.
---
61.  Monique Wilson, Actress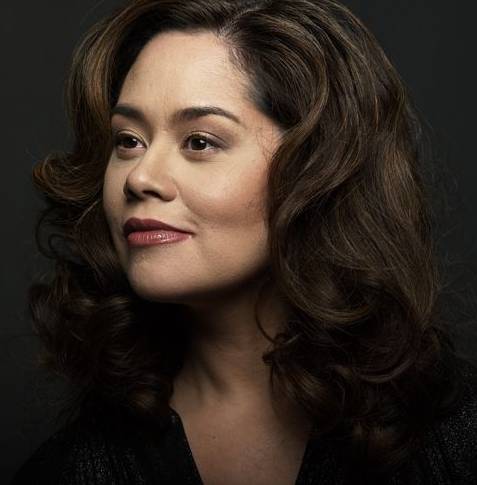 Born Monica Anne Esteva Wilson in Manilla, this Filipina stage actress has a successful recording career and came out in part because of her diagnosis with chronic blood cancer. She recently spoke out about stopping violence against women.
---
60. Somer Bingham, Musician (Brooklyn, NY)
tag // website // autostraddle interview // artist spotlight
"I actually have this other idea and I don't know whether I should say anything, I don't want someone to steal it. But I was thinking of doing this post-apocalyptic guide to killing zombies if you're a lesbian, because lesbians have different needs. We have a different culture and we have different potential zombie fighting weapons lying around, you know?" (via autostraddle)

Somer Bingham is an esteemed nominee for Autostraddle Intern at A-Camp May 2013. Prior to that event, Somer was well-known for her rock band, Clinical Trials, which is composed of "electro-grunge unicorn-riding badasses from a land of whiskey waterfalls" and also for her brief stint on the unfortunate television event The Real L Word and weekly gig with Showtime, Somer Fridays. She's a Cylon and will be at A-Camp this October being a weirdo.
---
59. Yk Hong, Photographer, Trainer, Speaker, Writer, Artist & Organizer (Brooklyn, NY)
YK Hong has done so much shit it's hard to know where to begin. Like, "YK Hong has been professionally facilitating and training organizations, groups and individuals in anti-oppression work, organization development, grassroots fundraising and strategic planning for the past 15 years." Or "YK Hong is a prominent and highly-acclaimed speaker on various topics relevant to her broad range of experiences. One of her current major projects she has been speaking on includes her self-created 365 Release practice for non-attachment, letting go and change." Or that she's also a visual artist, a woodworker, a photographer and a writer. She's so badass.
---
58. Fallon Fox, Mixed Martial Artist (Shaumburg, IL)
"It was like, wow, women are fighting," Fox said. "I remembered watching the first U.F.C. You couldn't get it on TV. They were doing it bare knuckles. No gloves. I wanted to do that." (via the new york times)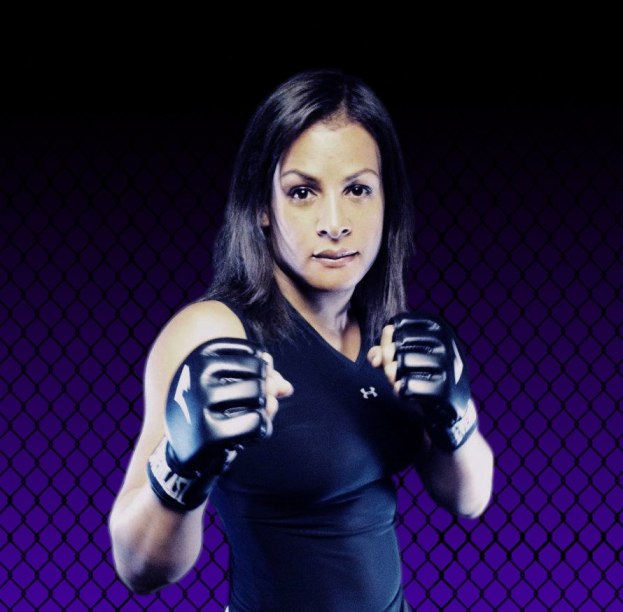 Fallon Fox is the first openly transgender fighter in MMA (Mixed Martial Artist) history. She's in the Featherweight Class and the Midwest Training Center Association with a perfect 3-0 record. Fallon grew up in a religiously conservative family in Ohio, married her then-girlfriend at the age of 19, had a daughter, joined the Navy, went to The University of Toledo for a bit, became a trucker to raise money for surgery and got divorced in 2007. While driving a schoolbus she got into weightlifting and jujistu, eventually finding videos of female mixed-martial artist Megumi Fujii. She'd found her calling, and trainer Alex Trujillo said he knew she could be a professional fighter from the moment he first worked with her. Fox came out in an interview with Outsports in March 2013 after her first two initial professional fights, to much ensuing controversy. The online campaign "Fight 4 Fallon" recently launched to support her amid the scrutiny and negative attention she's received since coming out as transgender.
---
57. Francine Beppu, The Real L Word, Co-Founder of NamiWave Media
tag // twitter // autostraddle's miss june 2012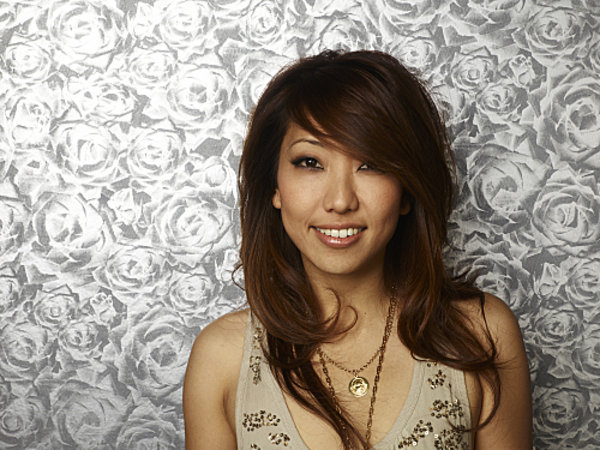 ---
56. Kristen Russo, Co-Founder of Everyoneisgay.com (New York, NY)
"There are many days where I look at my email inbox, and my formspring inbox, and my facebook inbox, and all the yellow gmail followup stars start to swirl, and I curl up in a ball of panic. That is when I do my best to place my focus on the impact we are having, person by person, and how important that is above all else. If that isn't enough I just yell at Dannielle and then cry and then apologize and then she makes a joke and I laugh and then we answer a another question." (via campqueer)
via everyoneisgay: "Kristin holds a Master's Degree in Gender Studies and a Bachelor's Degree in Theater, but gained most of her preparation for Everyone Is Gay while lip-syncing to Wilson Phillips and TLC in the late-nineties. After moving to NYC in 2000 and running her own theater company for three years, she began volunteering at The Hetrick-Martin Institute (a service provider for LGBTQ youth and the home of the Harvey Milk High School). Inspired by the students and faculty at Hetrick-Martin, she focused her graduate studies on LGBTQ youth and curriculum, and soon thereafter founded Everyone Is Gay. She has a cat named Trey, a penchant for crossword puzzles, and a deep-seated appreciation for Italian Ice."
---
55. Leah Lakshmi Piepzna-Samarasinha, Writer, Performer & Cultural Worker
from brownstargirl.org: "2012 Lambda Literary Award Winner and 2011 Pushcart Prize nominee Leah Lakshmi Piepzna-Samarasinha is a queer disabled Sri Lankan writer, teacher and cultural worker. The author of Consensual Genocide and Love Cake and co-editor of The Revolution Starts At Home: Confronting Intimate Violence in Activist Communities (South End, 2011), her work has appeared in the anthologies Persistence: Still Butch and Femme, Yes Means Yes, Visible: A Femmethology, Homelands, Colonize This, We Don't Need Another Wave, Bitchfest, Without a Net, Dangerous Families, Brazen Femme, Femme and A Girl's Guide to Taking Over The World.
She co-founded Mangos With Chili, the national queer and trans people of color performance organization, is a lead artist with Sins Invalid and teaches with June Jordan's Poetry for the People. In 2010 she was named one of the Feminist Press' "40 Feminists Under 40 Who Are Shaping the Future."   Her one woman show, Grown Woman Show, has toured nationally… She co-founded Toronto's Asian Arts Freedom School."
---
54. Nina LaCour, YA Novelist (San Francisco, CA)
website // author of hold still  & the disenchantments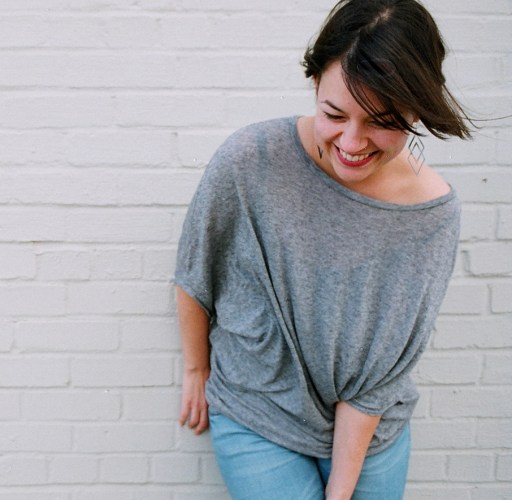 Nina LaCour snagged an MFA in Creative Writing from Mills College in 2006, and went on to teach English, co-found the YA writing class series "Write Teen" and publish her first novel, Hold Still, with Dutton Children's Books in 2009. It won a lot of awards. Her second book, The Disenchantments, came out in April. She lives in Oakland with her awesome wife, photographer Kristyn Stroble.
---
53. Loree Erickson, Porn Star Academic (Toronto, ON, Canada)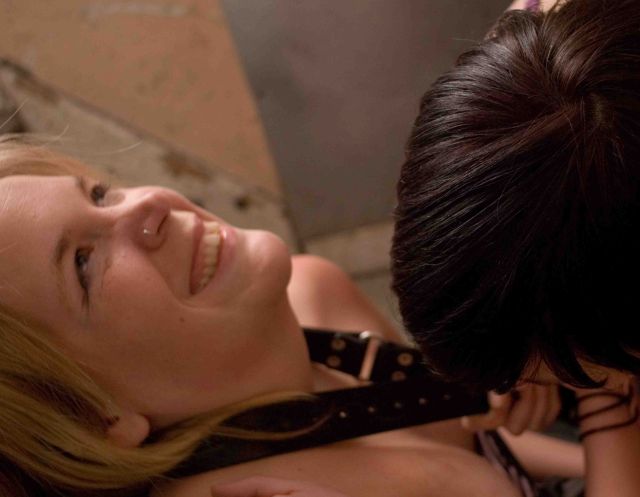 in her own words: "I am a poly queer femmegimp porn star academic doing a PhD at York University. My work is a synthesis of theoretical engagement and critical artistic creation, both of which are motivated and shaped by personal experience and activist ideals. I want to replace the gawking, gazing, and glaring people with disabilities encounter on a daily basis with beholding, recognizing, and reacting when people with disabilities are red fucking hot."
---
52. Penny Wong, Senator (Australia)

Penny was elected to the Australian Senate in 2002 and was appointed Minister for Climate Change and Water in 2007. In September 2010, Penny became the Minister for Finance and Deregulation. She is the duty Senator for the electorates of Mayo and Hindmarsh.
---
51. Cynthia, Calendar Girl & Future Lawyer (Iowa City, IA)
"I'm a first born, first generation Cameroonian-American with very traditional and religious parents. My decision to come out was absolutely terrifying. Still, I knew that no matter how my family reacted, there was a community of understanding ladies ready to accept me with open arms. After coming out there were lots of tears, lots of prayer and things still get a bit rocky at times but I've never been closer with my family and wouldn't have things any other way. I just hope that sharing my story inspires women the same way other Autostraddlers have encouraged and inspired me."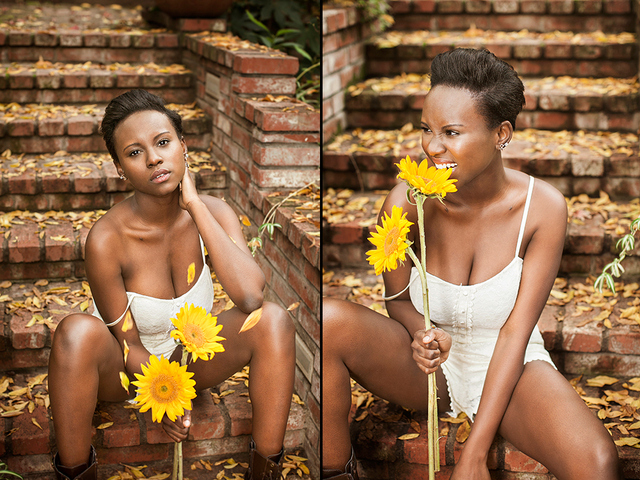 ---
50. Michelle Tea, Writer (San Francisco, CA)
tag // sister spit tag // website // autostraddle interview // books
Michelle Tea is so many things. She's an author and a poet and a "literary arts organizer." She's a former sex worker. She's authored novels, memoirs and short story books including The Passionate Mistakes and Intricate Corruption of One Girl in America, Valenica, Rose of No Man's Land and The Chelsea Whistle. She's written for The Believer, xoJane and The San Francisco Bay-Guardian, among others. She founded the lesbian-feminist spoken word and performance collective Sister Spit in 1994, which has toured the U.S. and Canada with other kickass humans like Cristy Road, Ali Liebegott, Eileen Myles, Beth Lisick and Ariel Schrag. Sister Spit recently partnered with City Lights publishing to release books by up-and-coming queer & feminist writers.
---
49. Phaidra Knight, US Rugby Player
website // autostraddle interview & photoshoot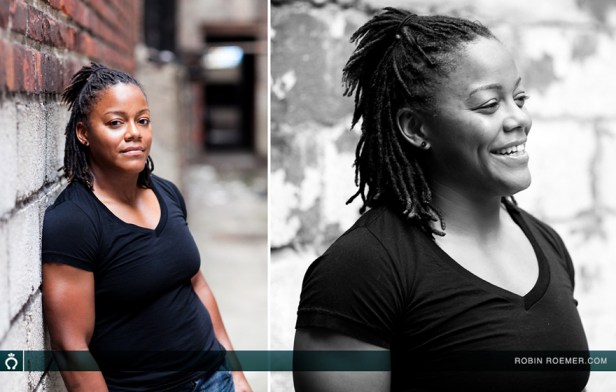 via phaidraknight.com: "Phaidra Knight is a professional athlete, brand ambassador, sports media talent, motivational speaker and business entrepreneur. For ten years, Phaidra traveled the globe as a professional rugby player, establishing herself as the one of the premiere players in the sport. She made three appearances in the Rugby World Cup, was selected as member of the All World Team, and currently holds many world scoring records. She was named as the USA Player of the Decade in 2010. Her achievements were the result of a rare combination of power, strength, quickness and agility…. She has competed on the regional level in CrossFit Games and is currently training to represent the United States on the women's bobsled team at the XXII Olympic Winter Games in Sochi, Russia… As a Nike Brand Ambassador, she has been able to address in numerous venues and in a multitude of ways two issues that mean a great deal to her—women's fitness and childhood obesity. Both independently and through the Women's Sports Foundation, Phaidra also speaks to many audiences on leadership, anti bullying, and diversity. She is a Managing Partner at The Training Studio Inc., in Nyack, New York, and she was recently invited by Universal Sports to participate as a rugby analyst and commentator. Her ultimate goal is to translate her compassion for others into philanthropic efforts geared towards youth education, fitness, and health and wellness."
---
48. Lisa M, Singer-Songwriter, Record Producer & Dancer (Spain)
website // this is her coming out post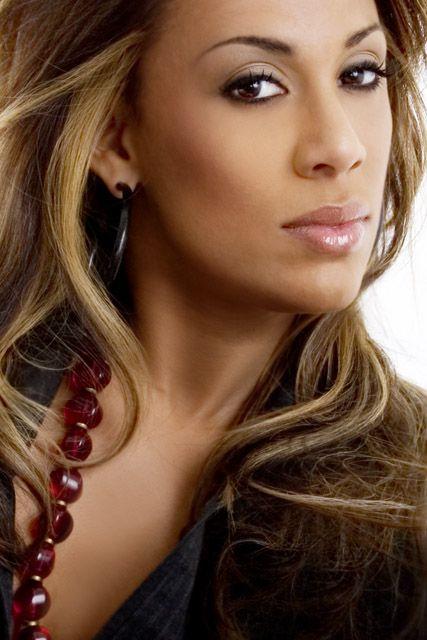 Marlisa Marrero Vázquez, stage name Lisa M, is one of the first female rap artists to debut in Puerto Rico. Her style fuses genres of pop, merengue, rap and reggaetón. She released her first album, Trampa, in 1988, and her 1990 album No Le Derrumbes, went platinum and earned her a contract with Sony International Records, thus dubbing her "The Queen of Spanish Rap." She's released thirteen albums in total and also hosted the TV show JAMZ for Telemundo. In 2010, she came out on her facebook page and is currently living in Barcelona.
---
47. Parneet, Social Justice/Feminist/Narrative therapist (Montreal, QC, Canada)
"I love creating safe spaces, and I find the work I do to be radical and subversive in that it challenges the patriarchal notion that emotion is irrational and excessive and rationale is the highest form of understanding. There is great wisdom in emotions, and I work to nourish that and support others to give weight to their feelings."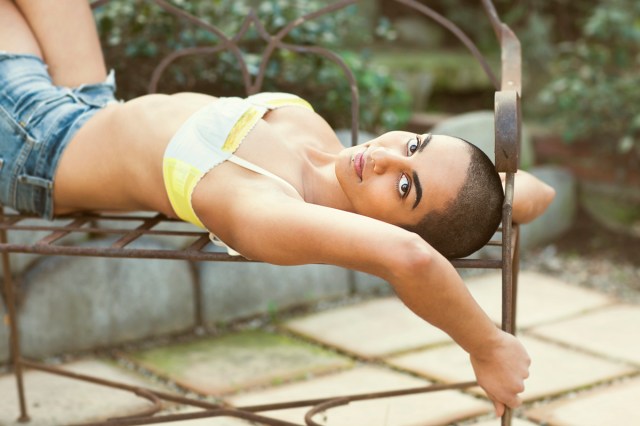 ---
46. Angel Haze, Rapper/Lyricist (Brooklyn, NY)
"Love is boundary-less. If you can make me feel, if you can make me laugh — and that's hard — then I can be with you." (via the guardian uk)
Detroit native Raykeea Angel Wilson, who is of African and Native American ancestry, was raised in what she now refers to as a "cult" — the Greater Apostolic Faith. At 15, after a pastor threatened Angel's mother, they moved to Brooklyn, at which point Angel was finally allowed to listen to secular music and got interested in becoming a rapper herself. Her first EP, Reservation, was released for free online in 2012, the same year that she took part in the BET Hip-Hop Award's Cipher, released a mix-tape Classick, was nominated for the BBC's Sound of 2013 Poll, and was featured on Dizzy Wright's smokeOut Conversations mix-tapes. Haze is currently working on her second album, is involved in an epic twitter war with bisexual rapper Azealia Banks, and has recently performed with Australian rapper Iggy Azalea.
---
45. Mia Mingus, Activist (Oakland, CA)
self-described: "Queer disabled korean woman transracial and transnational adoptee working for disability justice and transformative justice responses to child sexual abuse."
---
44. Cheryl Dunye, Filmmaker & Educator (San Francisco, CA)
"Sometimes we've got to create our own history."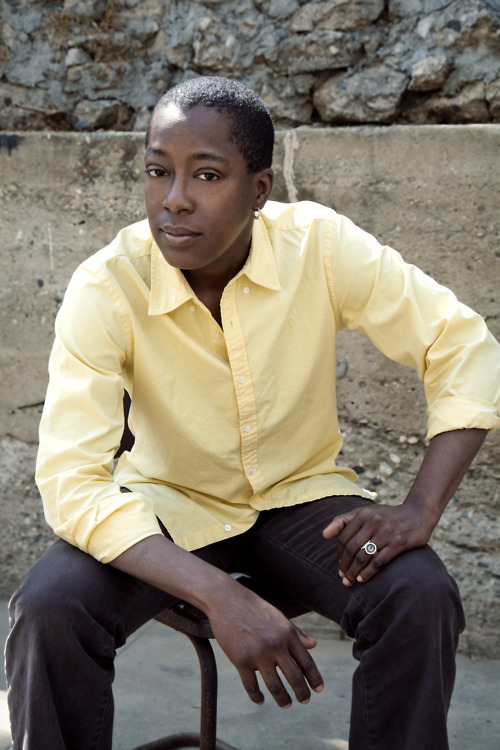 Cheryl Dunye is "the lesbian Spike Lee," according to Newsday, and she's also "a big fucking deal" according to anybody who knows anything about queer cinema. She's had an extensive career as a filmmaker and within academia. She's taught at UCLA, Pomona, The New School, California Institute of the Arts and Temple. She's also the woman behind the groundbreaking lesbian film The Watermelon Woman, which snagged best feature at film festivals including L.A's Outfest. She's released four feature films, won numerous awards and prestigious grants, and seen her work screened at festivals internationally. She's directed 13 films, including the 2012 epic queer porn flick Mommy is Coming and a story in 2013's Valencia: The Movie, based on the book by Michelle Tea.
---
43. Lauren Zuniga, Author & Performance Poet (Oklahoma City, OK)
"Falling in love with a poet is like standing in line at the video store, finally about to rent that movie everyone has been quoting for years."
via laurenzuniga.com: "Lauren Zuniga's an internationally touring poet and teaching artist. A three-time national slam finalist and passionate activist, MoveOn.org called her work "the most riveting message." Daily Kos called her "a voice that can change the game." Born and raised in Oklahoma, she is he voice of Oklahoma City Community College's Now is Power campaign featured on television and radio. In 2012, she served as the Activist-In-Residence for the University of Oklahoma and was voted Best Local Author by the Oklahoma Gazette.  She is the author of two poetry collections, The Nickel Tour (Penmanship Books, 2009) and The Smell of Good Mud (Write Bloody Publishing, 2012). Pank Magazine said, "If imagery and language are the sea on which Zuniga's poems sail, then her ability to reach the shared human experience is the boat in which she rides." She lives with her two kids in an artist collective named Clementine and likes to make art with old magazines and glue."
---
42. Elicia Sanchez, comedian (Seattle, WA)
via childrenoftheatom.net: "With an ambiguous ethnic appearance, jokes about Star Trek and a name no one can fully pronounce, Elicia Sanchez is a stand-up comedian, part-time video store employee and mostly an adult.  After relocating several miles to Seattle, WA from Olympia, WA in 2007, she has been balancing meager paychecks between comic books and happy hour while performing stand-up in the Seattle area and surrounding cities since 2010.  Her cynical, self-deprecating comedic style consists of personal stories, observations and an abundance of overshares culminating in what can only be and has been described as 'a wonderfully charming train wreck.'  Writer Lindy West (The Stranger, Jezebel) has called her "…a grumpy nugget of delight" and "…[one of] the five funniest people in Seattle."
Elicia has performed with nationally touring headliners such as Jackie Kashian, Graham Elwood and Alex Koll and has been featured at Seattle's Crypticon, the Bumbershoot Music and Art Festival and Portland's famed Bridgetown Comedy Festival.  She has opened for Comedy Central's Duncan Trussell and writer of Totally Biased with W. Kamau Bell, Hari Kondabolu.  Besides regularly performing and producing with COTA, she also produces a bi-monthly comedy show at The Comedy Underground entitled Wine Shots: Comedy's Happiest Hour and hosts a monthly live podcast show about bad movies with filmmakers Travis Vogt and Kevin Clarke called The Enematic Cinematic: LIVES. "
---
41. Genesis Tramaine, Artist & Co-Founder of Bkyln Boihood (New York, NY)
bkyln boihood // tumblr // autostraddle interview
"Once you find your comfort in yourself, you want everyone to feel that way. I want everyone to feel as amazing as I feel." (via autostraddle)
via genesistramaine: "Genesis Tramaine a Brooklyn based spirited, Black American woman painter who has exhibited paintings throughout New York City including Salt Space. Her work was recently seen in Brooklyn, New York's Bedvyne Gallery. She has participated in regional residencies and an international group show, Gender: An Exhibition (Toronto, Canada) as the feature artist. Genesis also teaches art to students with severe emotional disturbances and learning disabilities, ages 7-13 at P140 elementary school."
---
40. Jane Velez-Mitchell, TV Anchor (New York, NY)

When she came out on Al Rantel's radio show on KABC-AM Los Angeles in 2007, Velez-Mitchell (host of "Jane Velez-Mitchell") was one of a very small number of out gay television journalists. Now she's one of many! In addition to donating her time to LGBT causes, she's an animal rights advocate, a vegan and an environmentalist. Her memoir on recovery from addiction, iWant: My Journey From Addiction and Overconsumption to a Simpler, Honest Life, came out in September 2009.
---
39. Mae Martin, Comedian (UK & Canada)
"I feel like I frequently have this exchange with my straight male friends. They're like, "Oh, you're a lesbian, that's awesome; I'm into that." And then they're like, "But in your relationship with your girlfriend, which one of you is the man of the relash?" Right? Like, fair enough question, but we're genuinely both women. That's kind of the point. That is the essence of the arrangement that we've made. And they're like, "No, but which one of you represents the man?" And it's like saying to a vegetarian, "Oh, you're a vegetarian; that's the best. Uh, which part of this salad represents the pork chop?" No, it's made of vegetables. "Which vegetable wears the strap-on" is what they're really asking. The answer is all the vegetables. Even the long haired vegetables sometimes wear them. And when they do it's very exciting for the short-haired vegetables."
Canadian Mae Martin has been acting funny on stage since the tender age of 13! She's been on television like Russell Howard's Good News, MuchMusic's Video on Trial and The Comedy Network's "Cream of Comedy" and she's won awards like "Best International Performer" at the Brighton Fringe Festival. She currently is based in The UK and also tours all over the place and is a hit on tumblr.
---
38. Zoe Saldana, Actress (Los Angeles, CA)
tag // this is her coming out post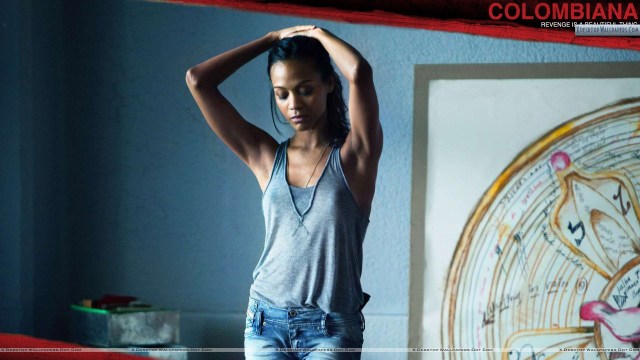 You first fell for Zoe in 2000, when she appeared in the highly underrated dance movie Center Stage. Now best known for playing Uhura in Star Trek and Neytiri in Avatar, Zoe Saldana was recently controversially cast as Nina Simone in the film Nina.
---
37. Abbe May, Musician (Australia)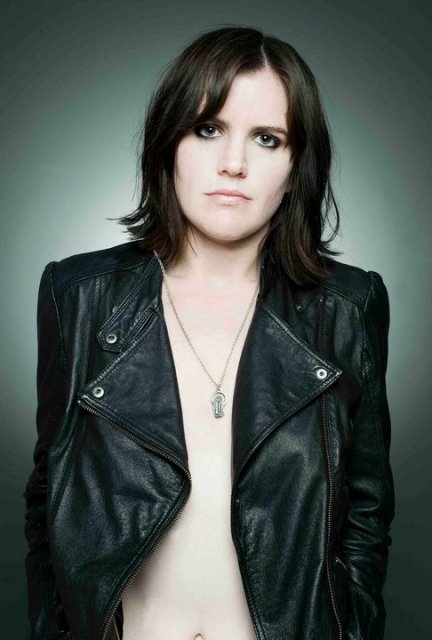 via abbemay.com: "Abbe May is from a small coastal town in the SouthWest of Western Australia. She records music in a small studio by the Indian ocean with her best friend and producer, Sam Ford. Prior to the forthcoming album, "Kiss My Apocalypse", May released LP "Design Desire" in 2011. The album was awarded a place in the Top five Australian albums of the year in The Australian Music Prize.After 'Design Desire', Abbe May took a sharp new turn away from her heavy guitar riffage and into the hook laden world of weirdo pop. "Karmageddon" is a surprising song for a West Australian country girl to conjure up… Perhaps that is why it is so disturbingly cool. After touring the record on the summer festival circuits, May and Ford embarked upon a year of experimental recording with a mellotron and a drum machine. First single, "Karmageddon" – a vicious slice of doom pop and one hell of a 'fuck you', has become a cult hit across Australia."
---
36. Ryann Holmes, Entrepreneur & Brooklyn Boihood Co-Founder (Brooklyn, NY)
tumblr // bklyn boihood // autostraddle interview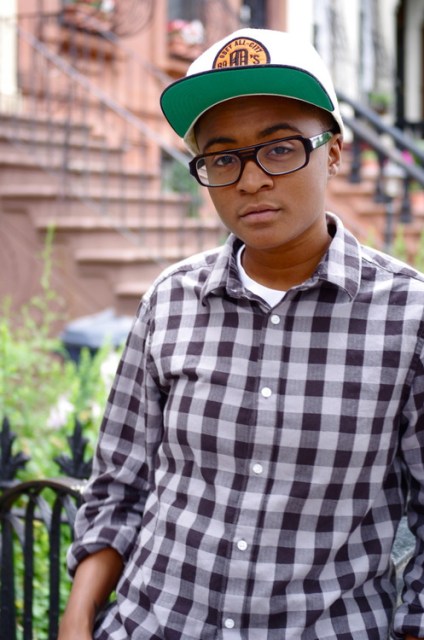 Ryann is an entrepreneur, consultant and community organizer and a founder of Bklyn Boihood, "a collective that creates visibility and builds community within masculine of center* bois, lesbians, queers, trans-identified, studs, doms, butches and AGs of color through online media, events, workshops and collaborative projects." She has worked as Logistics & Administrative Consultant for Public Interest Projects and with the Women's Sports Foundation, Girls First and The Audre Lorde Project.
---
35. Jenna Wolfe (pictured with her wife Stephanie Gosk), TV News Correspondents (New York, NY)
@jennawolfe // @stephgosk // this is jenna's coming out post
Jenna Wolfe was born in Jamaica and grew in Haiti with a Puerto Rican Jewish father and an American Jewish mother from New Jersey. Her family moved to the United States in 1989, and after graduating from Binghamton in 1996, Jenna got started in broadcasting with gigs for the Madison Square Garden Network, WPHL-TV in Philadelphia (where she was their first female sportscaster), WABC's Eyewitness News in New York City and The Today Show. In March 2013, she announced that she was gay and expecting a baby with her partner, NBC News Foreign Correspondent Stephanie Gosk.
---
34. De'Borah Garner, Singer & TV Personality, The Voice (Chicago, IL)
"I've never been put in a position where somebody asked me am I gay. You can look at me and assume. So it was butterflies went to my stomach. I was like 'Oh my god, I'm going to say it.' I've never said it before and I can shut all the noise down. Yeah, I look like a guy — I'm a girl. This is who I am. I'm gay." (via afterellen)
De'Borah's mother and father were both preachers, and she grew up in the gospel church community — but eventually her appearance and clothing became "too much" for churches who'd hired her to sing. The Voice was a huge step for De'Borah, as she told AfterEllen: "We literally sit around and sing all day and all night. I've learned so much. I've learned different kinds of music…. I came from gospel so I'm catching up! I've learned different styles, I've learned different genres, I've learned placement. I've learned how to control my voice. It's like being in Berklee. Everyone is so amazing." She's since been performing at Prides all over the country and releasing new music.
---
33. Cris Derksen, Musician (Canada)
Derksen, as described on crisderksen.com, is "a rising star on the Canadian world / classical / folk / electronica scenes, award-winning Aboriginal cellist" known for "building layers of sound into captivating performances" with music that "braids the traditional and contemporary in multiple dimensions, weaving her traditional classical training and her aboriginal ancestry with new school electronics, creating genre defying music." Derksen has won a Canadian Aboriginal Music Award, composed for television and feature films, toured internationally and nationally, performed at music festivals all over the world, and has played with people like Kanye West, Rae Spoon and Kanye West.
---
32. Jessica Landstrom, Football Player (Sweden)
Jessica Elin Maria Landström is a Swedish football forward. She plays for Damallsvenskan club Kopparbergs/Göteborg FC and the Swedish national team. She came out publicly in November 2008.
---
31. Imogen Binnie, Author (Keene, NH)
website // blog // author of nevada
"I was like hold up, I can dye my hair stupid colors and cut it weird, cuss a lot, be a fuckup, get tattoos and make zines and be trans? Are you… are you sure about this? Suddenly this whole other life was possible." (via keepyourbridgesburning)
via imogenbinnie.com: "Imogen Binnie is the author of the zines The Fact That It's Funny Doesn't Make It A Joke and Stereotype Threat. Additionally, her work has been anthologized in The Collection: Short Fiction from the Transgender Vanguard, released in Fall 2012. She is currently a monthly contributor to Maximum Rocknroll and has previously written for Aorta Magazine, The Skinny and PrettyQueer.com. She writes about books at www.keepyourbridgesburning.com. Nevada, her first novel, will be released by Topside Press in April, 2013."
---
30. Crystal Gwyn, Photographer (Brooklyn, NY)
---
29. Kristan Clever, Crossfit Athlete (Los Angeles, CA)
---
28. Amanda Moore, Model
"People tend to have this image of what gay is, especially when it comes to women. Just because I choose to love women and don't dress the part of a model doesn't mean that I'm not very good at what I do."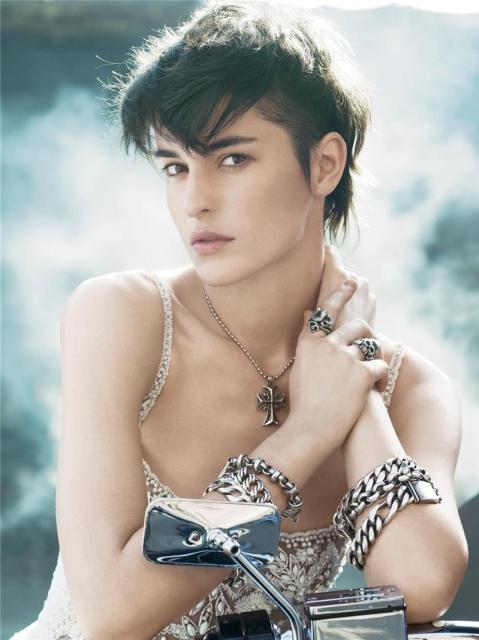 Amanda Moore wanted to be a basketball player. She grew up in a military family and attended high school in Florida and was eventually spotted when she accompanied a friend to a scouting event. According to Models.com, when Moore walked into the room at a larger event in Orlando scouts had convinced her to attend, "that face, when it walked into the room… made jaws, pencils, and all reserve simply drop. Agencies by the dozen clamored to sign her." Moore has basically been in all the fashion advertisements, walked all the runways for all the designers, appeared in all the fashion magazines and worked with all the photographers. In 2003, she appeared in New York Magazine's Sexiest New York Couples with her then-girlfriend, ex-Vogue staffer Kate Young.
---
27. Dalia Ali Rajah, Actress, Writer, Film/Internet/TV Producer, LGBT Activist & Life Coach (Los Angeles, CA)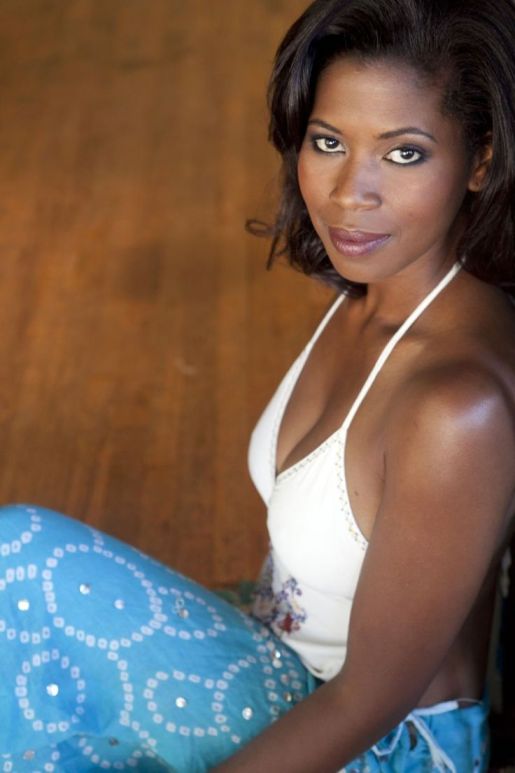 Dalila Ali Rajah, who you might recognize from the AfterEllen and SheWired webseries Cherry Bomb, where she talked about sex with other lesbians on the internet! Rajah has been performing since she was a kid, attended Spelman College and then an MFA in acting from California Institute of the Arts. She's also a spoken word and published poet and a professional Faerie Card reader.
---
26. Be Steadwell, songstress filmmaker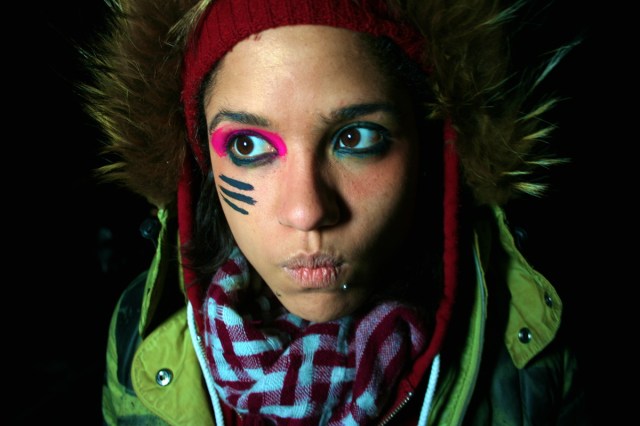 via besteadwell.com: "Be Steadwell is a pop and soul singer songwriter from Washington DC.  Redefining the love song in a modern context, Be's music is simple and infectious with an edge.  Be utilizes vocal layering and beat boxing to compose her songs on stage; captivating the audience with elaborate harmonies. Be is currently recording her third self-produced album and touring internationally. In addition to her solo endeavors, Be is a singer MC in queer pop group The Lost Bois.
Be's passion for music and music video production inspired her love for film.  Be has experience in cinematography, scriptwriting, and directing.  Be's films have been featured in festivals internationally including the Queer Women of Color Festival in San Francisco, the International Black Cinema Festival in Berlin, and the LGBT Video Festival in Toronto.  Be currently attends Howard University, completing her MFA in Film."
---
25. Cristy C. Road, Artist & Writer (Brooklyn, NY)
autostraddle interview // website
"Growing up happens within each heartbeat. We can't bestow, let alone understand, our changes, although they trigger our every gesture. We learn a lesson from every mistake, every apology, every assumption at love, every new friend, every lost friend, every reconciliation, every death, every bout of belligerence, every bad decision, every kiss, every fuck, and every failed attempt at starting that stupid punk rock band. And while we abandoned the idealizing of adolescent outcast culture, a harmless identity was still, never meant to be. And it wasn't invincibility, but we were surviving outside of those conditions we had fought off for years. In the end, we remained poised while doing what we were never meant to do. And people often told me that teenagers were never meant to love themselves." (via indestructible)

via croadcore.com: "Cristy C. Road is a Cuban-American Artist and Writer. Blending her political principles, sexual identity, and social inadequacies- Road lives to testify to the beauty of the imperfect. Her endeavors in illustrating and publishing began when writing a punk rock zine, Greenzine, for ten years. This eventually included narratives on race, gender, and eliminating oppression the punk and activist communities. She resumed to illustrate countless record album covers, book covers, political organizations, magazine articles, and more. Road has published an illustrated novel about high school, mental health, sexuality, and Miami entitled Indestructible, a postcard book entitled Distance Makes The Heart Grow Sick and Bad Habits, an illustrated love story about healing, drugs, gay nightlife and her telepathic connections to the destruction of New York City. Road's work has also been featured in the Baby Remember My Name: New Queer Girl Writing Anthology, Live Through This Anthology, Reproduce and Revolt, and countless other published works. She's toured nationally and internationally on her own, and with Sister Spit, an all-queer spoken-word road-show. She is currently working on a tarot card deck with Author, Michelle Tea, and her band, The Homewreckers. Her latest novel, Spit and Passion, a graphic novel about coming out, maintaining her Cuban cultural roots, and an obsession with Green Day was recently released this last fall. She hibernates in Brooklyn, NY."
---
24. Skyler Cooper, Actress (San Francisco, CA)
Skyler Cooper recently appeared on a very special episode of RuPaul's Drag Race with Julie Goldman and has also been featured in movies including The Owls, Insomniacs and Elena Undone. She's currently working on producing the short film Hero Mars, which she also stars in, about the "limitations of gender conformity and gender stereotypes from my experience as an androgynous person in the arts."
---
23. Brandi Andrews, Makeup Artist (Los Angeles, CA)
---
22. Judith Butler, Queer Theorist (Berkeley, CA)
tag // facebook // EGS page // judith butler 101 // books
"Let's face it. We're undone by each other. And if we're not, we're missing something. If this seems so clearly the case with grief, it is only because it was already the case with desire. One does not always stay intact."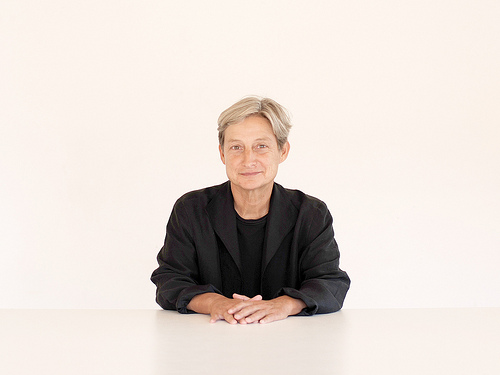 Judith Butler is Maxine Elliot Professor in the Departments of Rhetoric and Comparative Literature and the Co-Director of the Program of Critical Theory at University of California Berkeley, a graduate of Bennington and Yale, and the author of the groundbreaking work Gender Trouble: Feminism and the Subversion of Identity among many other books. She's also a passionate anti-war activist, a Jewish Voice for Peace, and the recipient of the Andrew Mellon Award for Distinguished Academic Achievement in the Humanities.
---
21. Jade Ellis, Singer & TV Personality, The X-Factor (The UK)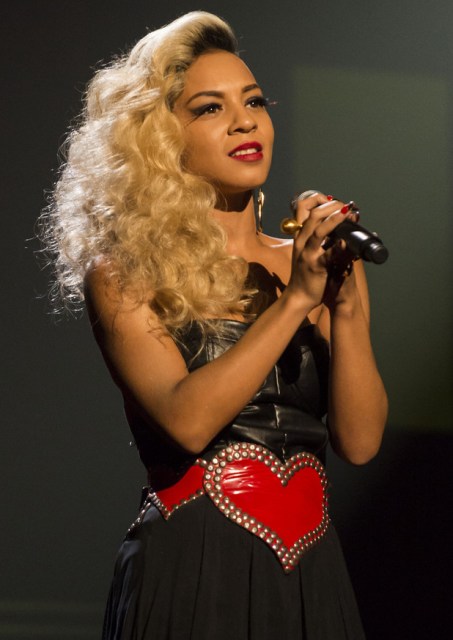 Jade Ellis totally called out The X-Factor UK judges for kicking her off the show despite her awesomeness: "I don't think the decision on Sunday was based entirely on the sing-off. The judges were thinking about their own acts. I believe I sang that song to a really high standard. The vote could've been tactical." In September 2012 she told the press that she'd been raising her six-year-old daughter with her partner of six years, Heba Elgam.
---
20. Elena Anaya, Actress (Spain)
Anaya's been acting since 1995 and is perhaps best known stateside for her work in Pedro Almodóvar's films Sex and Lucia, Talk to Her and The Skin I Live In… or for playing one of Dracula's brides in Van Helsing… or for her spot in Justin Timberlake's SexyBack video. Or um, Room in Rome.
---
19. Tylan Greenstein, Musician (Atlanta, GA)
"With Girlyman, we played bigger venues and I felt like I had to have very clear boundaries. And it's not that I don't have boundaries now, but I'm realizing more and more that we are all going through the same shit and part of my work is to be really open about that. I think that's something I can offer. So it's kind of great actually, to be so open and so honest and just let people in." (via afterellen)
via tylanmusic.com: "After five studio albums and ten years on the road with the internationally acclaimed folk-pop quartet Girlyman, Tylan is returning to her roots with a debut solo CD, 'One True Thing.'"
---
18. Erika Linder, Model
"…if I should go overseas working, pretending to be someone I'm not and then not get booked, because the clients can see if you're comfortable in your own skin or if you're just faking it. Then I would feel terrible and anxious because I was pretending to be someone I'm not. But if I'm just myself all the time, at least I can say that I did my best but this job obviously wasn't for me. If they love you, they love you. I'm not trying to take it too seriously." (via sick by trend)
Erika Linder was the first woman to appear on the men's board in 2011 and presently models both men's and women's fashion.
---
17. Ruthie Foster, Musician
"I never really let go of finding a little local place to play at least every other Saturday. I never let go of that singing – performing. Because that's how I kept my spirit free. That's how I released having to sit in a cubicle for eight hours. That was the way that I was able to touch base with who I knew I was and was becoming. One little thing at a time, one gig at a time, one song at a time. I never let go of that. And you wake up one day – and I really do mean wake up, in a lot of ways – you wake up, grow up, whatever you want to call it, and you realize, 'Wow – all those little simple steps I made throughout those years have added up, and I'm actually living this dream.'" (via out front)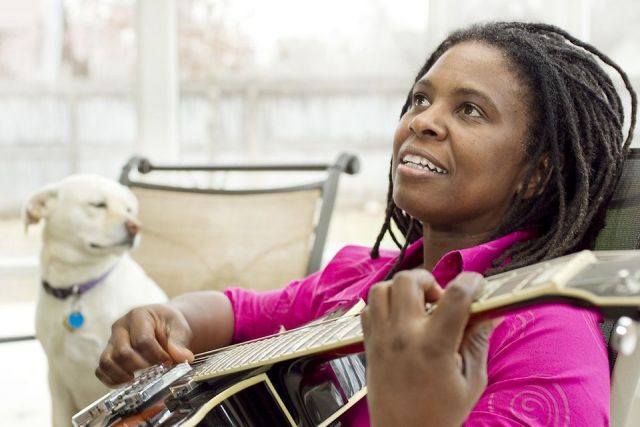 Ruthie Foster is a blues/folk singer-songwriter who grew up in a family of gospel singers in Texas. She released her debut album in 1997, toured worldwide, and in 2009 her album The Truth According to Ruthie Foster snagged a Grammy award nomination for Best Contemporary Blues Album. Her 2012 album Let it Burn was nominated for Best Blues Album Grammy. She also won Contemporary Blues Female Artist of the Year in the May 2010 Blues Music Awards and Best Female Vocalist at the 2013 Austin Music Awards, among other honors.
---
16. Arabelle Sicardi, Fashion Blogger (New York, NY)
Arabelle writes for Rookie. In her own words: "I'm Arabelle Sicardi. Twenty year old pop princess. I'm Taiwanese American and super queer and I have an extensive eyeglasses and dead butterfly collection. I love old people and sometimes I write about things for magazines. I believe in girl power and pin-up girls. I am anything but your manic pixie dream [riot] grrrl, but I am a mermaid."
---
15. Seimone Augustus, WNBA Basketball Player (Minneapolis, MN)
Seimone appeared on the cover of Sports Illustrated, dubbed "the next Michael Jordan." She went on to Louisiana State University and then was the #1 overall pick in the 2006 WNBA draft, going to the Minnesota Lynx. She quickly set the Lynx team record for points in a single season, was named 2006 WBA Rookie of The Year — setting the tone for a WNBA career full of awards and record-breaking. She also established a Scholarship fund, teamed with Feed The Children and volunteers at the Gus Young Center in Baton Rouge.
---
14. Ashlyn Harris, Soccer Player (Washington DC)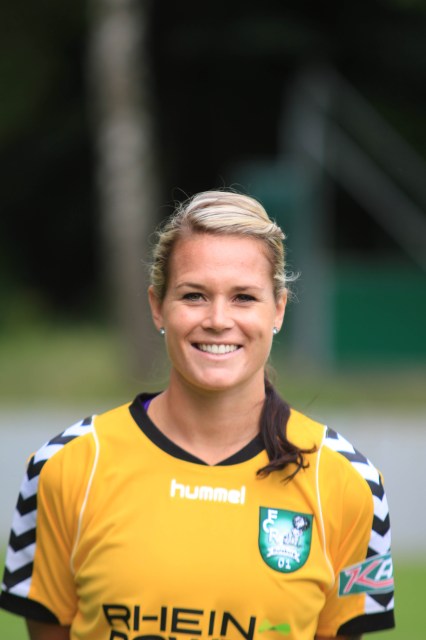 Ashlyn Harris is the goalkeeper for the United States Women's National Soccer Team and the National Women's Soccer League's Washington Spirit. Harris was named the 2004 Gatorade National Women's Soccer Player of the Year and the first Four-Time Parade All-American in women's high school soccer history while enrolled at the Satellite High School in Florida. She went on to be the starting goalkeeper for the University of North Carolina and was drafted in 2010 by the Saint Louis Athletica, but signed with the Washington Freedom when The Athletica dissolved. In 2011, she was offered a starting position for the Western New York Flash, leading them to the 2011 WPS Championship. After the end of the WPS, she signed a two-year contract with FCR 2001 Duisburg in the Fußball-Bundesliga (women) league in Germany, but came back to America to play for the Washington Spirit in the National Women's Soccer League.
---
13. Brianne, Calendar Girl & Student (Stanford, CA)
"I had this idea that to be an attractive queer lady, I had to have slouchy jeans and jutting hip bones. This isn't the case. Positive body image is a motherfucker to cultivate, but it sure is a lot easier when you see someone in the media who looks like you."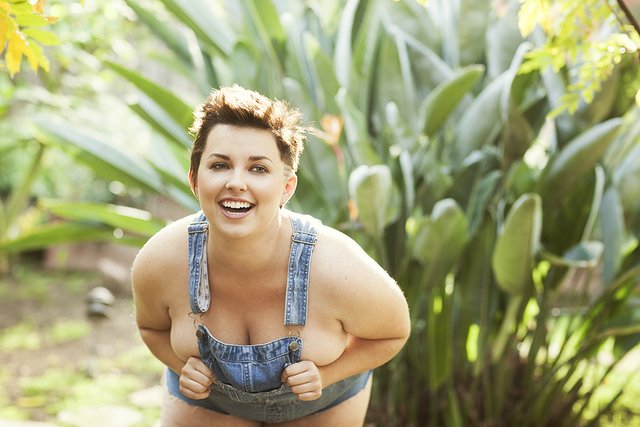 ---
12. Lissy Trullie, Musician & Model (New York, NY)
Lissy released her debut EP in 2009 and her first full-length album in 2012. Once upon a time, she was a really successful model, was heavy into the downtown rock scene in New York, and studied graphic design at Parson's. Chloe Sevigny (who once used Trullie as the face of her clothing line) had a cameo as a merchandise sales girl in the music video for her single "Boy Boy." Her song "Ready for the Floor" was on the Jennifer's Body soundtrack.
---
11. Thao P. Nguyen, Performer & Writer & Producer (San Francisco, CA)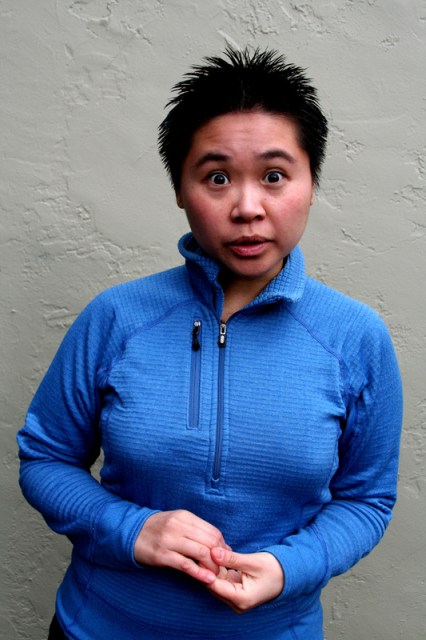 Thao P. Nguyen, a graduate of UC-Berkeley and Brown and an instructor of public speaking at San Francisco State University, is a writer and performer who has been putting on solo shows since joining the Solo Performance Workshop in 2007. Her full-length one-woman comedy, Fortunate Daughter, was a hit at the New York International Film Festival in August 2012 and enjoyed a sold-out run at the Stage Werx Underground Theater in San Francisco in October 2012, for which she earned the W.Kamau Bell Solo Performance Black Belt. She's produced shows including TYPICAL: Stories from the anomalous Asian American, DIS-ORIENTED: A trio of Middle Eastern and Asian American women, A Mother's Day Special: See Mom, I Didn't Forget!, Best Feeding, City Solo at Off-Market Theater, and Words First at CounterPULSE. She's the Performing Arts Coordinator for the Asian Pacific Islander Cultural Center of San Francisco.
---
10. Shawnee SheKing, Musician (Toronto, CANADA)
from almost famous: "If you were ever a fan of Michelle Branch circa The Spirit Room then you're really going to love Shawnee She King, an Aboriginal artist from Toronto who writes stellar pop songs with big hooks, polished production and plenty of vocal power. It came as no surprise to learn that She King's recent accomplishments include being invited to tour with Roxette and Glass Tiger and asked to record a song for a show that'll soon air on the The Disney Channel."
---
9. Divine Maitland Smith, Model, Actress & TV Personality, Pinoy Big Brother (The Philippines)
---
8. Javiera Mena, Singer (Chile)
Javeira Mena's career in the Chilean indie electronic pop music scene started in 2001 and after the release of her first studio album in 2006, she "transformed into one of the most relevant Chilean indie acts" of the moment.
---
7. Kim Crosby, Writer & Educator & Artist (Toronto, Canada)
"We are not meant to last forever. For me, I think that we should invest so deeply into the people coming after us, so our movements can carry on, and change as they see fit. I have an enormous amount of trust and faith in the brilliant people I work with every day. I am inspired by ancestry and the womyn who came before me who spoke up, and fought and also those who lived quiet and loved. One of the most radical things we can do is take care of ourselves and each other especially as Black womyn, who are so used to taking care of everyone else to our own personal detriment." (via elixher)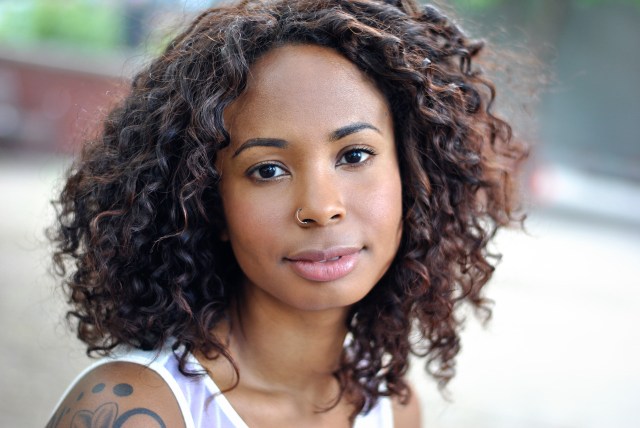 Kim Crosby's an award-winning activist with awards including the 2009 Youthline Award for "Outstanding Contribution to Community Empowerment" and one of 2011's City of Toronto's Cultural Champions. She's appeared on panels and conferences including Queering Black History Month, written for places like The Toronto Star, The Huffington Post and Autostraddle, and sits on the boards of  Shadeism and the Toronto Arts Council Community Arts Council. She's an owner of The Glad Day Bookshop, the coordinator for radical healing retreats Brave New Girls and the co-founder of The People Project, a "movement of queer and trans folks of color and our allies, committed to individual and community empowerment through alternative education, activism and collaboration."
In her own words: "A daughter of the diaspora, Arawak, West African, Indian and Dutch, hailing from Trinidad and living currently in Toronto. I'm an award-winning multidisciplinary artist, activist, consultant, facilitator and educator."
---
6. Sasha Mallory, Dancer
Sasha Mallory, a runner up in the eighth-season of So You Think You Can Dance, has toured with Adam Lambert's Glamnation tour and Madonna's MNDA tour and has appeared in music videos for Madonna, Adam Lambert, Uh Huh Her, Wayne Brady and Yanbo.
---
5. Mal Blum, Musician (Brooklyn, NY)
"So there's the whole craft point, you're making something. That's not the most rewarding part. The most rewarding part is to take that and connect with other human beings with something you've made. Maybe some people would say that, maybe some other people would be like "No, no, no, it's all about the craft. It's all about the art." For me, it's more about that connection." (via those who dig)
Mal Blum is a singer-songwriter with a knack for lyrics and an extensive touring history who has released five albums, most recently Tempest in a Teacup. Her music has been featured in MTV LOGO's The Click List and NewNowNext music and in a national ad campaign for Free People.
---
4. Meshell Ndegeocello, Musician
"You know, I'm 44, and I've had an interesting life. I'm lucky my brain just doesn't work that way, I'm not that analytical. So, all I learned was just to be myself and to realize that that's not for everybody. I don't have expectations of others to have an expectation of me. I just try to be the best person I can and I try to watch people, try to observe. I'm not a real dogmatic person, I've grown to have ease with myself over time." (via the austinist)
Meshell Ndegeocello is a bisexual musician credited with sparking the "neo-soul movement" and an extensive roster of hits, ten albums, and ten Grammy award nominations. Her music has appeared in films like How Stella Got Her Groove Back, Lost & Delirious, Love & Basketball, Higher Larning, Batman & Robin and Love Jones. She's done projects with John Mellencamp and Herbie Hancock and Madonna, appeared on recordings by Basement Jaxx, Alanis Morisette, ZapMama the Indigo Girls and The Rolling Stones. Her biggest solo hit was "If That's Your Boyfriend (It Wasn't Last Night)" in 1994.
Also, once upon a time, she dated Rebecca Walker! Also, she contributed to the It Gets Better book.
---
3. Jenny Owen Youngs, Musician (Brooklyn, NY)
tag // website // this is her coming out interview // music
Owens Young came out last month while announcing her engagement to Everyoneisgay.com co-founder Kristen Russo. In 2005 she won our hearts with the stellar debut album, Batten The Hatches. One of its stand out tracks, "Fuck Was I," a stirring anthem for the regretful, was included on the Weeds Vol. 2 soundtrack. In 2007 came the Take All Your Clothes Off EP which featured a brilliant cover of Nelly's "Hot In Herre". In the years following came two more full-length albums, Transmitter Failure and last year's An Unwavering Band of Light, and tours around the United States and beyond with musicians such as Aimee Mann, Regina Spektor, Motion City Soundtrack, Allison Weiss and Bess Rogers. She's been followed by an ever-growing LGBT fan base since the debut release, which is perhaps in part due to her talent for writing gender-neutral lyrics that can so, so easily be applied to various highs and lows of a lady-lovin' life.
---
2. Grace Bonney, Design Blogger & Entrepreneur (New York, NY)
tag // design*sponge // this is her coming out post
Grace Bonney is the founder & CEO of Design*Sponge, which The New York Times declared "Martha Stewart Living for Millenials." Founded nine years ago, Design*Sponge is now a cornerstone of the design and craft community, recently publishing Bonney's Design*Sponge At Home. Grace has worked for publications such as Domino, In Style, New York Magazine, Better Homes and Gardens, Everyday With Rachel Ray and House & Garden as well as being a featured guest on Good Morning America and The Martha Stewart Show. She runs meetups for women running design-based businesses, founded the annual Design*Sponge scholarship to support up-and-coming art and design students, and came out last month!
Oh and she's gonna grace you all with her grace at A-Camp this October.
---
1. Charice, Musician (Philippines)
tag // website // this is her coming out post // music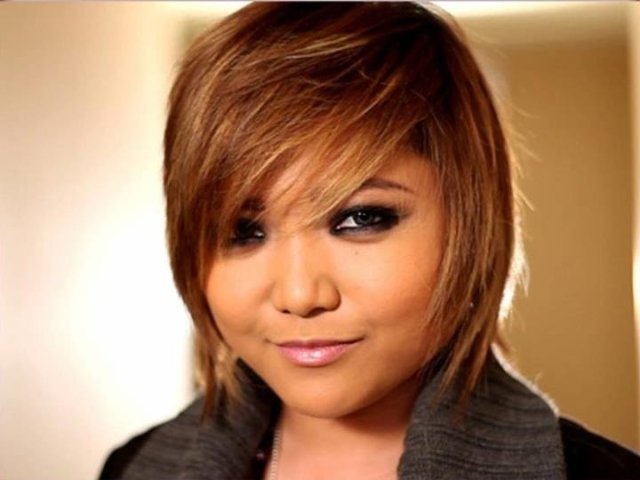 We fucking love this girl so hard. Charice started performing as a child, participating in nearly 100 contests and eventually making it to the final rounds of Little Big Star in 2005. Her big debut actually came via YouTube about two years later when Dave Dueñas' posting of Charice's performance videos racked up over 15 million hits, making her an official Internet Sensation. From there things basically took off — she made a demo with Ten Songs/Productions in Sweden, appeared on South Korean talent show Star King and eventually made her first trip to the United States in December 2007 to appear on The Ellen DeGeneres Show. 
Her debut album, Charice, was released in May 2008 and would eventually go platinum in The Philippines. Oprah Winfrey featured Charice in her "World's Most Talented Kids" episode which led to Charice working with music producer David Foster, which led to her appearing on Hitman: David Foster and Friends, which became a thing on PBS, apparently, and also at some point Oprah called Charice "the most talented girl in the world."Charice performed at Andrea Bocelli's birthday concert and performed with Celene Dion and by 2009 was performing at US presidential pre-inaugural events and pre-Oscar award events and at major league baseball opening games. (In 2010, she'd sing the Philippine National Anthem at the inauguration of Philippine President Benigno Aquino III.)
She released her second, 22-track album, My Inspiration, in May 2009, which included a duet with her Mom, which is adorable. The album went platinum in The Philippines and her first single debuted high on U.S. and Canadian Billboard charts. Her international debut album Charice, released May 2010, reached #8 on the Billboard charts and she popped up all over the U.S., like that time she was on Oprah with Justin Bieber and that time she played Sunshine Corazon in Season Two of Glee.
Charice has been struggling with her family since coming out a month ago, but is finding love/happiness with her girlfriend Alyssa Quijano, who sings in the female vocal group AKA Jam and was a contestant on The X Factor Philippines, where Charice was a judge on the show. She's currently working on her third studio album, which she says will contain a lot of cover songs and has returned to twitter on a new handle and her fans remain behind her. Maybe she should return to Glee and date Santana or something. OH MY GOD WHAT IF SHE RETURNED TO GLEE AND DATED SANTANA OR SOMETHING.
---
If somebody on this list shouldn't be here, email bren [at] autostraddle [dot] com. Other complaints or concerns relating to the website as a whole should be e-mailed to laneia [at] autostraddle [dot] com, please keep your comments here on-topic.
Pages: 1 2 3 4 5 6 7 8See entire article on one page