79. Jasbir Puar, Queer Theorist & Educator (New Brunswick, NJ)
"The paradigm of gay liberation and emancipation has produced all sorts of troubling narratives: about the greater homophobia of immigrant communities and communities of color, about the stricter family values and mores in these communities, about a certain prerequisite migration from home, about coming-out teleologies… Queerness here is the modality through which 'freedom from norms' becomes a regulatory queer ideal that demarcates the ideal queer." 
Jasbir Puar, who holds a Ph.D. in Ethnic Studies from UC-Berkeley, is an Associate Professor of Women's & Gender Studies at Rutgers and has also held positions at the American University of Beirut, the CUNY Graduate Center, NYU and The Institute for Cultural Inquiry in Berlin. She's the author of Terrorist Assemblages: Homonationalism in Queer Times (Duke University Press 2007), winner of the 2007 Cultural Studies Book Award from the Association for Asian American Studies, has edited multiple volumes, and her articles appear in places like The Guardian, The Huffington Post, The Feminist Review, Bully Bloggers, Feminist Legal Studies, Gender, Peace and Culture, Radical History Review, Socialist Review and Oh! Industry. She has won numerous prestigious awards and lectureships for her work in interests including gender, sexuality, globalization; postcolonial and diaspora studies; South Asian cultural studies; and theories of assemblage and affect.
---
78. Michelle Bonila, Actress (Los Angeles, CA)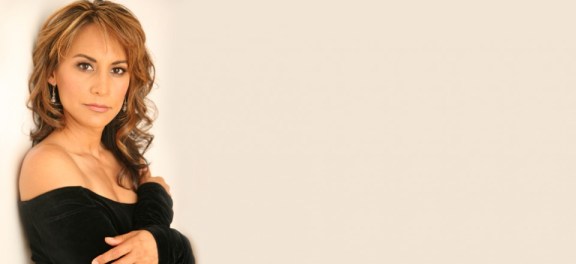 Michelle Bonilla has been acting professionally since 1995 with an extensive background in theater, and heaps of film and television credits including popular roles on ER and Dr. Quinn, Medicine Woman. Her first short film, Slip Away, was a hit on the queer film festival circuit in 2011.
---
77. Julie Mehretu, Artist (New York, NY)
"I think of my abstract mark-making as a type of sign lexicon, signifier, or language for characters that hold identity and have social agency. The characters in my maps plotted, journeyed, evolved, and built civilizations. I charted, analyzed, and mapped their experience and development: their cities, their suburbs, their conflicts, and their wars. The paintings occurred in an intangible no-place: a blank terrain, an abstracted map space. As I continued to work I needed a context for the marks, the characters. By combining many types of architectural plans and drawings I tried to create a metaphoric, tectonic view of structural history. I wanted to bring my drawing into time and place."  (via flash art)
Julie Mehretu, born in Ethiopia and brought up in Michigan, is an abstract painter and a graduate of the Rhode Island School of Design. She has received a MacArthur Fellowship, been commissioned by the Guggenheim Foundation, sold her paintings for over a million dollars and done solo exhibitions all over the damn place including the Guggenheim Museums in New York and Berlin, the North Carolina Museum of Art, the Williams College Museum of Art, The Detroit Institute of Arts and The Walker Art Center. She currently lives in New York with her partner, artist Jessica Rankin.
---
76. Hayley Mary, Musician, "The Jezabels" (Australia)
"The focus of feminist thought on the power women don't have, and what men have done wrong, can lead feminists, instinctively, to an anti-rap stance, but I can't deny that it was, in fact, misogynistic rappers who taught me to be unafraid to write about that which is stigmatised; that haters are gonna hate, and if you've got enough attitude you can convince people of anything. I want to convince people that feminism is cool. I want to face the stigma head on, and rewrite it, because in the end the meaning of a word is all in how you write it, and how you say it." (via Q)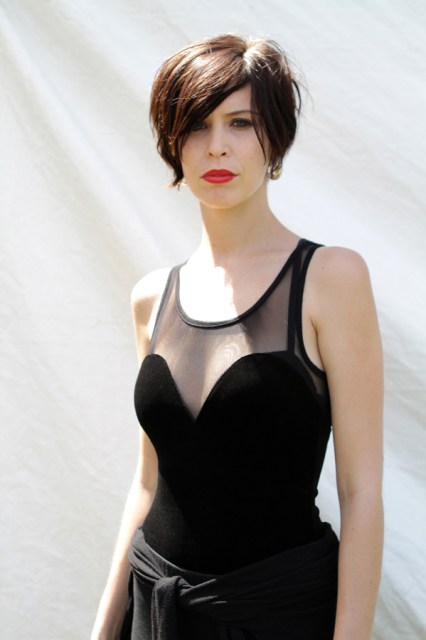 Hayley Mary grew up in Byron Bay, a tiny Australian surfing community, with a street performer harpist dad who performed in a witch costume and dressed his daughter, who accompanied her Dad on vocals, as a fairy. It embarrassed her at the time but now she says it was probs "character-building." She fled to University in Sydney and cites her degree in English and History as inspirational to her as a songwriter. She told The San Francisco Examiner that "I found that what I read in college, and some of the topics and themes, really colored my world — things I wouldn't have had any access to had I not done an arts degree. Even reading poetry helped me learn to write." She's also a passionate feminist and recently penned a guest column for Q about misogyny in music and how she has "been inspired by misogyny in the music of others in the making of my own."
ARIA-Award winning band The Jezabels, founded in 2007, are an Australian four-piece "intensindie," alternative rock and disco pop group. Hayley Mary is the lead vocalist and she was performing with her friend and partner-in crime, future Jezabels pianist Heather Shannon, in Byron Bay when lead guitarist Samuel Lockwood invited them to join him and drummer Nik Kaloper for a competition. The foursome have been touring, racking up awards and releasing new music ever since. Their music has also appeared in Grey's Anatomy and True Blood. The band's name was inspired by the biblical figure Jezebel, who Mary describes as "an example of how women are wrongly presented."
---
75. Gloria Bigelow, Comedian (Los Angeles, CA)
"My therapist from grad school found me on Facebook, which is hysterical, but she was watching Logo and Laughing Matters came on and she was like, "wait a minute – is that the woman that used to be in my office?" And she sent me a message like, "it seems like you've really worked out a lot of your stuff. Your whole act was about all the stuff we talked about." And she was right – that's exactly what happened. Everything that I would stress about and talk to her about in my therapy is exactly what ended up on the stage." (via cherrygrrl)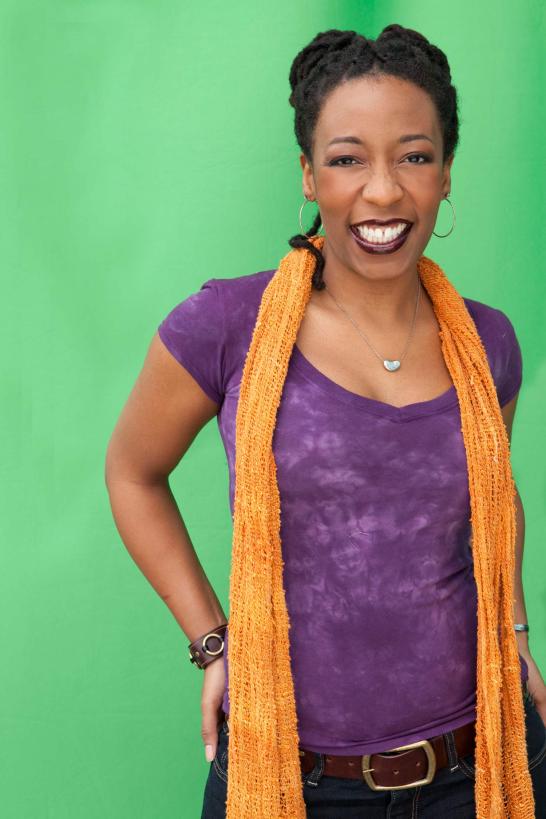 via globigelow.com: "Subtle, disarming, and witty—Gloria Bigelow is a refreshing new comic who doses out humor in bite sized chunks—easy for the listener to swallow but realness nonetheless. Coming to comedy from a background of acting she is an excellent observer of life and a natural improviser. An openly gay black woman, "she's got a bone to pick with everybody!" She does so by wittingly tackling issues from Low Lesbian Esteem to the Iconization of Snoop Dog, all done with a smile. With issues of sexuality, race, and gender at the forefront of her work she has become a favorite and a "one to watch" on the national comedy scene."
---
73. Najva Sol, photographer & writer & performer (Brooklyn, NY)
tumblr // website // work for autostraddle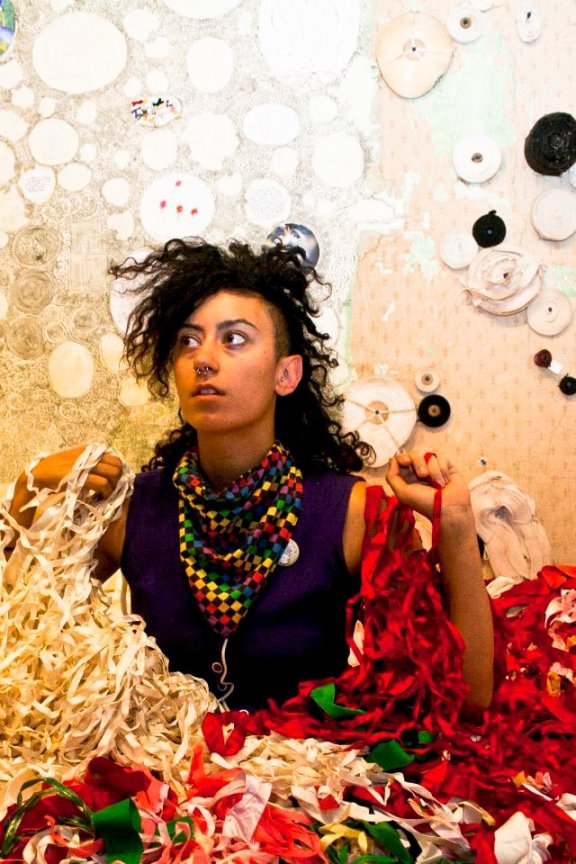 from najvasol.com: "Najva Sol is an Iranian-American photographer, writer, multimedia artist and performer based in Brooklyn, NY. Her whole life revolves around telling stories: with her camera, her words, her body, her voice, and even her style. She's shot everything from kinky conferences to Art Basel to the Democratic National Convention. Her first major published piece was a chapter in "Love Insh'Allah: The Secret Love Lives of Muslim American Women"… she's spoken/participated in lots of fancy places, like Harvard and Columbia, but her favorite academic gig was an hour long talk about coming of age on blogs with an entire Hofstra University honors seminar."
---
72. Tracy Chapman, Musician (San Francisco, CA)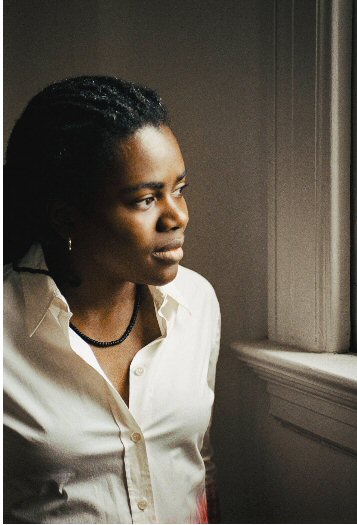 Tracy Chapman is a shy genius. Her 1988 debut album went multi-platinum and Chapman is credited with ushering in "a new era of singer/songwriters that lasted well into the '90s" with "liberal politics [that] proved enormously influential on American college campuses in the late '90s." The album garnered four Grammys, including Best New Artist, and snagged Chapman a huge gig: performing at Nelson Mandela's 70th birthday party. Her next big success happened in 1996 with her album "New Beginning" and its hit single "Give Me One Reason."
---
71. La Chica Boom, Burlesque Performer (San Francisco, CA)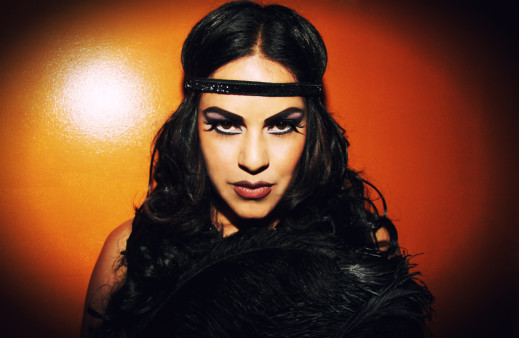 via counterpulse: "Xandra Ibarra is a Bay Area based performer that performs under the alias of La Chica Boom. You can catch her making tacos with her panties, giving birth to hitachi wands, and dominating piñatas at gay bars, theaters, museums, and nightclubs throughout the country. Her work ranges from short acts to full-length escandalos, includes original costuming, and pushes sexual and racial boundaries. La Chica Boom's special brand of burlesque and ethnic drag have been showcased at The Yerba Buena Center for the Arts (SF), ACT Theater (SEA), and the Burlesque Hall of Fame (Las Vegas) to name a few."
---
70. Monique Brumby, Musician (Australia)

Monique Brumby is a two-time ARIA-award winning singer/songwriter, a music producer and an artist memoir, with her fifth studio album set to debut in 2013. Monique has played in music festivals all over the world, toured with artists like Don McLean, Shawn Colvin and The Bangles, and seen her music featured all over film & television. She currently works with Aardvark, a non-profit that "uses the poetry of music to give young people living with illness or disability the opportunity to re-expand their identity and well-being through creative self-expression, skills development and collaboration." She lives in Brunswick with her wife, Sophie Turner, who plays in her band.
---
Pages: 1 2 3 4 5 6 7 8See entire article on one page