49. Phaidra Knight, US Rugby Player
website // autostraddle interview & photoshoot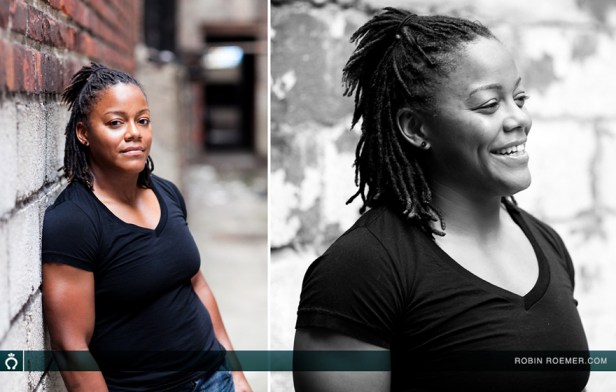 via phaidraknight.com: "Phaidra Knight is a professional athlete, brand ambassador, sports media talent, motivational speaker and business entrepreneur. For ten years, Phaidra traveled the globe as a professional rugby player, establishing herself as the one of the premiere players in the sport. She made three appearances in the Rugby World Cup, was selected as member of the All World Team, and currently holds many world scoring records. She was named as the USA Player of the Decade in 2010. Her achievements were the result of a rare combination of power, strength, quickness and agility…. She has competed on the regional level in CrossFit Games and is currently training to represent the United States on the women's bobsled team at the XXII Olympic Winter Games in Sochi, Russia… As a Nike Brand Ambassador, she has been able to address in numerous venues and in a multitude of ways two issues that mean a great deal to her—women's fitness and childhood obesity. Both independently and through the Women's Sports Foundation, Phaidra also speaks to many audiences on leadership, anti bullying, and diversity. She is a Managing Partner at The Training Studio Inc., in Nyack, New York, and she was recently invited by Universal Sports to participate as a rugby analyst and commentator. Her ultimate goal is to translate her compassion for others into philanthropic efforts geared towards youth education, fitness, and health and wellness."
---
48. Lisa M, Singer-Songwriter, Record Producer & Dancer (Spain)
website // this is her coming out post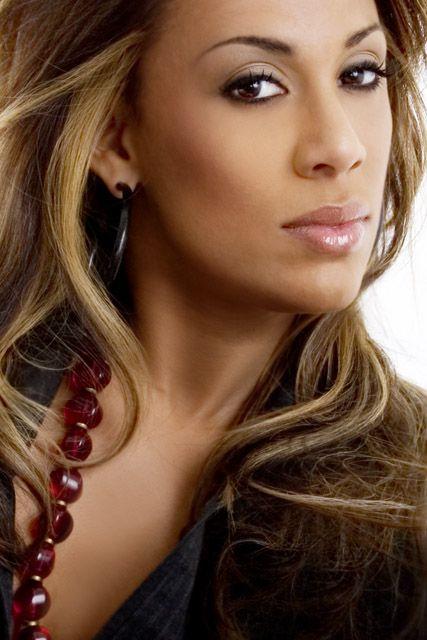 Marlisa Marrero Vázquez, stage name Lisa M, is one of the first female rap artists to debut in Puerto Rico. Her style fuses genres of pop, merengue, rap and reggaetón. She released her first album, Trampa, in 1988, and her 1990 album No Le Derrumbes, went platinum and earned her a contract with Sony International Records, thus dubbing her "The Queen of Spanish Rap." She's released thirteen albums in total and also hosted the TV show JAMZ for Telemundo. In 2010, she came out on her facebook page and is currently living in Barcelona.
---
47. Parneet, Social Justice/Feminist/Narrative therapist (Montreal, QC, Canada)
"I love creating safe spaces, and I find the work I do to be radical and subversive in that it challenges the patriarchal notion that emotion is irrational and excessive and rationale is the highest form of understanding. There is great wisdom in emotions, and I work to nourish that and support others to give weight to their feelings."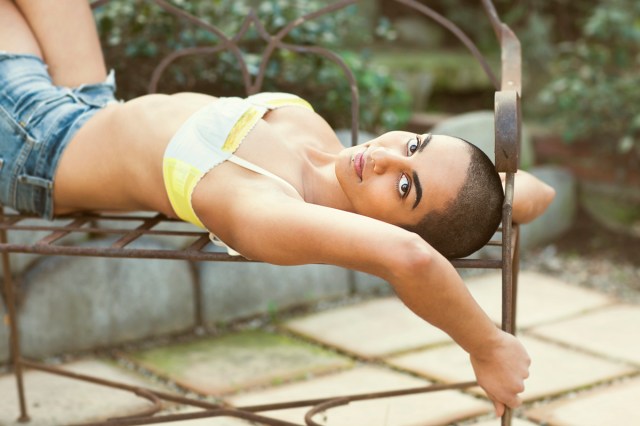 ---
46. Angel Haze, Rapper/Lyricist (Brooklyn, NY)
"Love is boundary-less. If you can make me feel, if you can make me laugh — and that's hard — then I can be with you." (via the guardian uk)
Detroit native Raykeea Angel Wilson, who is of African and Native American ancestry, was raised in what she now refers to as a "cult" — the Greater Apostolic Faith. At 15, after a pastor threatened Angel's mother, they moved to Brooklyn, at which point Angel was finally allowed to listen to secular music and got interested in becoming a rapper herself. Her first EP, Reservation, was released for free online in 2012, the same year that she took part in the BET Hip-Hop Award's Cipher, released a mix-tape Classick, was nominated for the BBC's Sound of 2013 Poll, and was featured on Dizzy Wright's smokeOut Conversations mix-tapes. Haze is currently working on her second album, is involved in an epic twitter war with bisexual rapper Azealia Banks, and has recently performed with Australian rapper Iggy Azalea.
---
45. Mia Mingus, Activist (Oakland, CA)
self-described: "Queer disabled korean woman transracial and transnational adoptee working for disability justice and transformative justice responses to child sexual abuse."
---
44. Cheryl Dunye, Filmmaker & Educator (San Francisco, CA)
"Sometimes we've got to create our own history."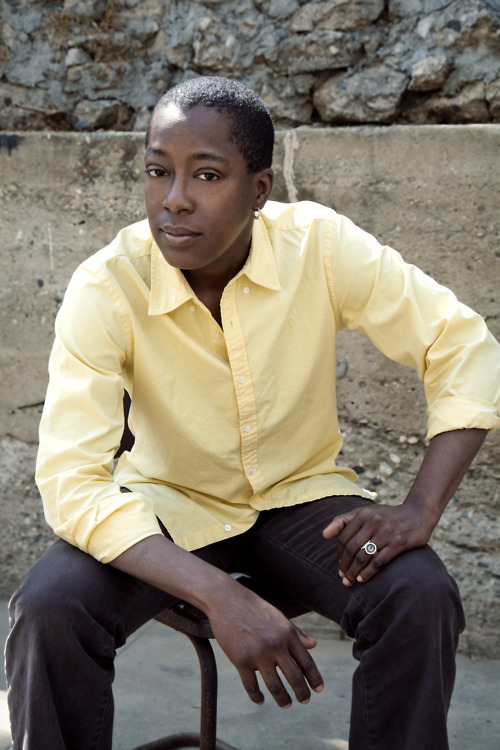 Cheryl Dunye is "the lesbian Spike Lee," according to Newsday, and she's also "a big fucking deal" according to anybody who knows anything about queer cinema. She's had an extensive career as a filmmaker and within academia. She's taught at UCLA, Pomona, The New School, California Institute of the Arts and Temple. She's also the woman behind the groundbreaking lesbian film The Watermelon Woman, which snagged best feature at film festivals including L.A's Outfest. She's released four feature films, won numerous awards and prestigious grants, and seen her work screened at festivals internationally. She's directed 13 films, including the 2012 epic queer porn flick Mommy is Coming and a story in 2013's Valencia: The Movie, based on the book by Michelle Tea.
---
43. Lauren Zuniga, Author & Performance Poet (Oklahoma City, OK)
"Falling in love with a poet is like standing in line at the video store, finally about to rent that movie everyone has been quoting for years."
via laurenzuniga.com: "Lauren Zuniga's an internationally touring poet and teaching artist. A three-time national slam finalist and passionate activist, MoveOn.org called her work "the most riveting message." Daily Kos called her "a voice that can change the game." Born and raised in Oklahoma, she is he voice of Oklahoma City Community College's Now is Power campaign featured on television and radio. In 2012, she served as the Activist-In-Residence for the University of Oklahoma and was voted Best Local Author by the Oklahoma Gazette.  She is the author of two poetry collections, The Nickel Tour (Penmanship Books, 2009) and The Smell of Good Mud (Write Bloody Publishing, 2012). Pank Magazine said, "If imagery and language are the sea on which Zuniga's poems sail, then her ability to reach the shared human experience is the boat in which she rides." She lives with her two kids in an artist collective named Clementine and likes to make art with old magazines and glue."
---
42. Elicia Sanchez, comedian (Seattle, WA)
via childrenoftheatom.net: "With an ambiguous ethnic appearance, jokes about Star Trek and a name no one can fully pronounce, Elicia Sanchez is a stand-up comedian, part-time video store employee and mostly an adult.  After relocating several miles to Seattle, WA from Olympia, WA in 2007, she has been balancing meager paychecks between comic books and happy hour while performing stand-up in the Seattle area and surrounding cities since 2010.  Her cynical, self-deprecating comedic style consists of personal stories, observations and an abundance of overshares culminating in what can only be and has been described as 'a wonderfully charming train wreck.'  Writer Lindy West (The Stranger, Jezebel) has called her "…a grumpy nugget of delight" and "…[one of] the five funniest people in Seattle."
Elicia has performed with nationally touring headliners such as Jackie Kashian, Graham Elwood and Alex Koll and has been featured at Seattle's Crypticon, the Bumbershoot Music and Art Festival and Portland's famed Bridgetown Comedy Festival.  She has opened for Comedy Central's Duncan Trussell and writer of Totally Biased with W. Kamau Bell, Hari Kondabolu.  Besides regularly performing and producing with COTA, she also produces a bi-monthly comedy show at The Comedy Underground entitled Wine Shots: Comedy's Happiest Hour and hosts a monthly live podcast show about bad movies with filmmakers Travis Vogt and Kevin Clarke called The Enematic Cinematic: LIVES. "
---
41. Genesis Tramaine, Artist & Co-Founder of Bkyln Boihood (New York, NY)
bkyln boihood // tumblr // autostraddle interview
"Once you find your comfort in yourself, you want everyone to feel that way. I want everyone to feel as amazing as I feel." (via autostraddle)
via genesistramaine: "Genesis Tramaine a Brooklyn based spirited, Black American woman painter who has exhibited paintings throughout New York City including Salt Space. Her work was recently seen in Brooklyn, New York's Bedvyne Gallery. She has participated in regional residencies and an international group show, Gender: An Exhibition (Toronto, Canada) as the feature artist. Genesis also teaches art to students with severe emotional disturbances and learning disabilities, ages 7-13 at P140 elementary school."
---
40. Jane Velez-Mitchell, TV Anchor (New York, NY)

When she came out on Al Rantel's radio show on KABC-AM Los Angeles in 2007, Velez-Mitchell (host of "Jane Velez-Mitchell") was one of a very small number of out gay television journalists. Now she's one of many! In addition to donating her time to LGBT causes, she's an animal rights advocate, a vegan and an environmentalist. Her memoir on recovery from addiction, iWant: My Journey From Addiction and Overconsumption to a Simpler, Honest Life, came out in September 2009.
---
Pages: 1 2 3 4 5 6 7 8See entire article on one page