59. Yk Hong, Photographer, Trainer, Speaker, Writer, Artist & Organizer (Brooklyn, NY)
YK Hong has done so much shit it's hard to know where to begin. Like, "YK Hong has been professionally facilitating and training organizations, groups and individuals in anti-oppression work, organization development, grassroots fundraising and strategic planning for the past 15 years." Or "YK Hong is a prominent and highly-acclaimed speaker on various topics relevant to her broad range of experiences. One of her current major projects she has been speaking on includes her self-created 365 Release practice for non-attachment, letting go and change." Or that she's also a visual artist, a woodworker, a photographer and a writer. She's so badass.
---
58. Fallon Fox, Mixed Martial Artist (Shaumburg, IL)
"It was like, wow, women are fighting," Fox said. "I remembered watching the first U.F.C. You couldn't get it on TV. They were doing it bare knuckles. No gloves. I wanted to do that." (via the new york times)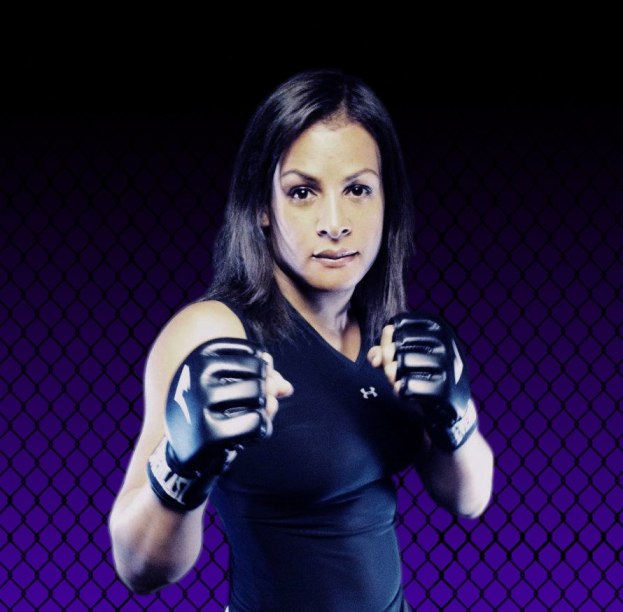 Fallon Fox is the first openly transgender fighter in MMA (Mixed Martial Artist) history. She's in the Featherweight Class and the Midwest Training Center Association with a perfect 3-0 record. Fallon grew up in a religiously conservative family in Ohio, married her then-girlfriend at the age of 19, had a daughter, joined the Navy, went to The University of Toledo for a bit, became a trucker to raise money for surgery and got divorced in 2007. While driving a schoolbus she got into weightlifting and jujistu, eventually finding videos of female mixed-martial artist Megumi Fujii. She'd found her calling, and trainer Alex Trujillo said he knew she could be a professional fighter from the moment he first worked with her. Fox came out in an interview with Outsports in March 2013 after her first two initial professional fights, to much ensuing controversy. The online campaign "Fight 4 Fallon" recently launched to support her amid the scrutiny and negative attention she's received since coming out as transgender.
---
57. Francine Beppu, The Real L Word, Co-Founder of NamiWave Media
tag // twitter // autostraddle's miss june 2012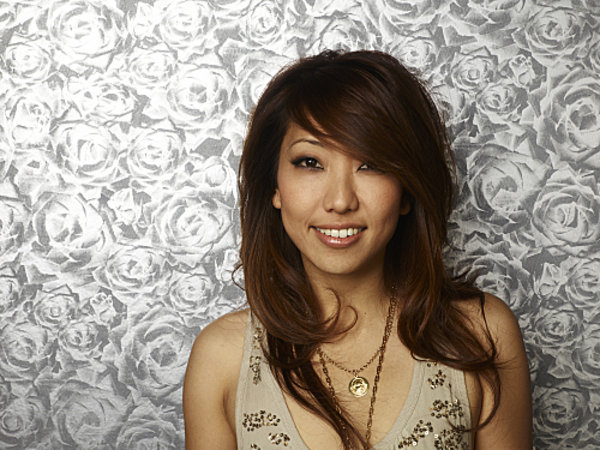 ---
56. Kristen Russo, Co-Founder of Everyoneisgay.com (New York, NY)
"There are many days where I look at my email inbox, and my formspring inbox, and my facebook inbox, and all the yellow gmail followup stars start to swirl, and I curl up in a ball of panic. That is when I do my best to place my focus on the impact we are having, person by person, and how important that is above all else. If that isn't enough I just yell at Dannielle and then cry and then apologize and then she makes a joke and I laugh and then we answer a another question." (via campqueer)
via everyoneisgay: "Kristin holds a Master's Degree in Gender Studies and a Bachelor's Degree in Theater, but gained most of her preparation for Everyone Is Gay while lip-syncing to Wilson Phillips and TLC in the late-nineties. After moving to NYC in 2000 and running her own theater company for three years, she began volunteering at The Hetrick-Martin Institute (a service provider for LGBTQ youth and the home of the Harvey Milk High School). Inspired by the students and faculty at Hetrick-Martin, she focused her graduate studies on LGBTQ youth and curriculum, and soon thereafter founded Everyone Is Gay. She has a cat named Trey, a penchant for crossword puzzles, and a deep-seated appreciation for Italian Ice."
---
55. Leah Lakshmi Piepzna-Samarasinha, Writer, Performer & Cultural Worker
from brownstargirl.org: "2012 Lambda Literary Award Winner and 2011 Pushcart Prize nominee Leah Lakshmi Piepzna-Samarasinha is a queer disabled Sri Lankan writer, teacher and cultural worker. The author of Consensual Genocide and Love Cake and co-editor of The Revolution Starts At Home: Confronting Intimate Violence in Activist Communities (South End, 2011), her work has appeared in the anthologies Persistence: Still Butch and Femme, Yes Means Yes, Visible: A Femmethology, Homelands, Colonize This, We Don't Need Another Wave, Bitchfest, Without a Net, Dangerous Families, Brazen Femme, Femme and A Girl's Guide to Taking Over The World.
She co-founded Mangos With Chili, the national queer and trans people of color performance organization, is a lead artist with Sins Invalid and teaches with June Jordan's Poetry for the People. In 2010 she was named one of the Feminist Press' "40 Feminists Under 40 Who Are Shaping the Future."   Her one woman show, Grown Woman Show, has toured nationally… She co-founded Toronto's Asian Arts Freedom School."
---
54. Nina LaCour, YA Novelist (San Francisco, CA)
website // author of hold still  & the disenchantments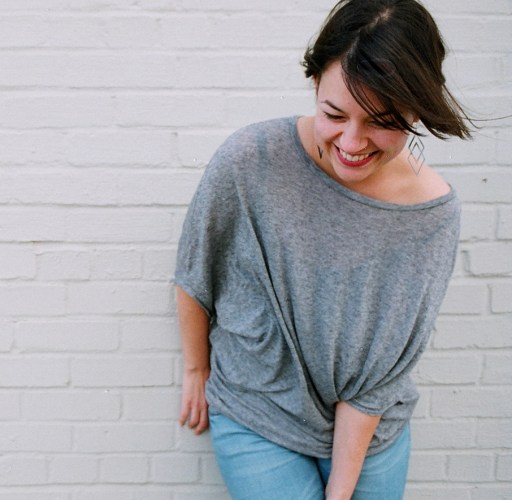 Nina LaCour snagged an MFA in Creative Writing from Mills College in 2006, and went on to teach English, co-found the YA writing class series "Write Teen" and publish her first novel, Hold Still, with Dutton Children's Books in 2009. It won a lot of awards. Her second book, The Disenchantments, came out in April. She lives in Oakland with her awesome wife, photographer Kristyn Stroble.
---
53. Loree Erickson, Porn Star Academic (Toronto, ON, Canada)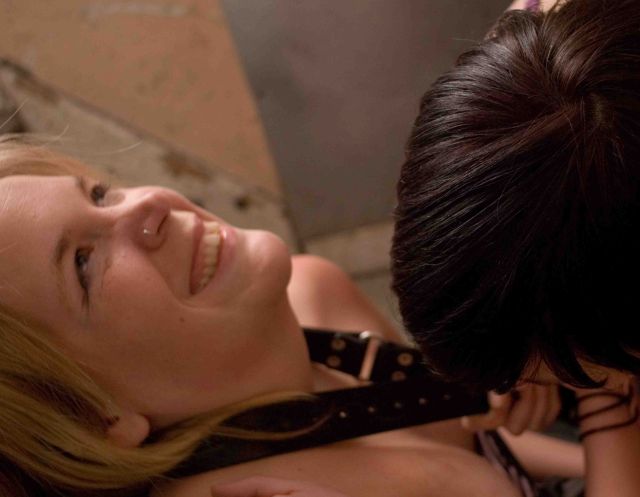 in her own words: "I am a poly queer femmegimp porn star academic doing a PhD at York University. My work is a synthesis of theoretical engagement and critical artistic creation, both of which are motivated and shaped by personal experience and activist ideals. I want to replace the gawking, gazing, and glaring people with disabilities encounter on a daily basis with beholding, recognizing, and reacting when people with disabilities are red fucking hot."
---
52. Penny Wong, Senator (Australia)

Penny was elected to the Australian Senate in 2002 and was appointed Minister for Climate Change and Water in 2007. In September 2010, Penny became the Minister for Finance and Deregulation. She is the duty Senator for the electorates of Mayo and Hindmarsh.
---
51. Cynthia, Calendar Girl & Future Lawyer (Iowa City, IA)
"I'm a first born, first generation Cameroonian-American with very traditional and religious parents. My decision to come out was absolutely terrifying. Still, I knew that no matter how my family reacted, there was a community of understanding ladies ready to accept me with open arms. After coming out there were lots of tears, lots of prayer and things still get a bit rocky at times but I've never been closer with my family and wouldn't have things any other way. I just hope that sharing my story inspires women the same way other Autostraddlers have encouraged and inspired me."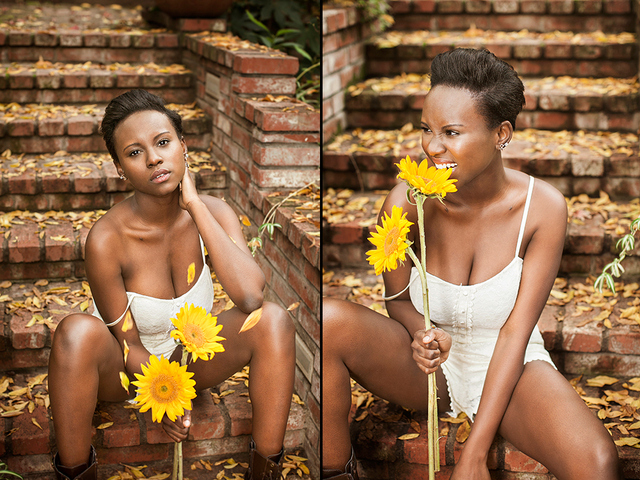 ---
50. Michelle Tea, Writer (San Francisco, CA)
tag // sister spit tag // website // autostraddle interview // books
Michelle Tea is so many things. She's an author and a poet and a "literary arts organizer." She's a former sex worker. She's authored novels, memoirs and short story books including The Passionate Mistakes and Intricate Corruption of One Girl in America, Valenica, Rose of No Man's Land and The Chelsea Whistle. She's written for The Believer, xoJane and The San Francisco Bay-Guardian, among others. She founded the lesbian-feminist spoken word and performance collective Sister Spit in 1994, which has toured the U.S. and Canada with other kickass humans like Cristy Road, Ali Liebegott, Eileen Myles, Beth Lisick and Ariel Schrag. Sister Spit recently partnered with City Lights publishing to release books by up-and-coming queer & feminist writers.
---
Pages: 1 2 3 4 5 6 7 8See entire article on one page