Once upon a time, The 2013 Autostraddle Hot 100 happened — a haphazard assemblage of kickass queers voted on by approximately 1,000 readers who mostly had really strong feelings about Tegan and/or Sara. Despite the voters' near-unanimous interest in gazing dreamily into Rachel Maddow's eyeballs and fantasizing about Brittney Griner's wingspan, it's abundantly clear that those 100 queer mostly female-identified humans are not the only 100 queer female-identified humans worthy of the subjective-to-the-point-of-meaninglessness adjective "hot."
See: almost all of the votes in the Hot 100 went towards the Top 30 girls on the list and Autostraddle staff. This means that people who are super hot, but not super-famous (or employed here) didn't really have a fighting chance, which is unfortunate because those are the people you really should know more about!
There were heaps of humans who got between one and five votes — not enough to rank, but "ranking" is so ridiculous and ultimately arbitrary anyhow. A reader suggested that perhaps another Hot 100 was in order — featuring those who only got a few votes. The reader also noted that assembling that information might be an logistical nightmare, which was 100% true! It took forever but we learned about so many amazing new people.
This list features 105 human beings who are in the public eye in some fashion that we could find good pictures of, and who 1-5 of you voted for. This list is honestly possibly the coolest list of all time.  The order is random, with a few of the folks who have come out in the past two months hanging out in the top spots because yay newly-out gays!
We didn't know very much about a lot of the women on this list so in many cases we took your word for it w/r/t whether or not the person is gay.  If somebody's on here who shouldn't be, or if we got any facts at all wrong about a person, let us know — email bren at autostraddle dot com. 
If you're on this list, you should consider coming to A-Camp because you're really awesome.
---
The Autostraddle Alt-Hot-105
---
105. Alexis Hornbuckle, WNBA Basketball Player
Basketball player Alexis Kay'ree Hornbuckle was named a WBCA All-American in high school and awarded Most Valuable Player for the 2004 WBCA High School All-America Game. (Fun fact: she also played soccer in high school!) She went on to graduate from the University of Tennessee, where she had played for two NCAA Championship teams, to be drafted by the Detroit Shock in 2008. She set a WNBA franchise record with seven steals in 19 minutes in her first game, and helped bring the Shock to the 2008 WNBA championships. She's since played for The Tulsa Shock and the Minnesota Lynx and currently plays for the Phoenix Mercury.
---
104. Nicole Albino, Musician, Nina Sky (New York, NY)
"At the end of the day, we want to be successful and we want any young girl to look up to us and say, "If two girls from Queens who grew up with their brothers and sisters in a regular apartment and didn't come from money can do it, then I can do it, too." (via clayton-perry)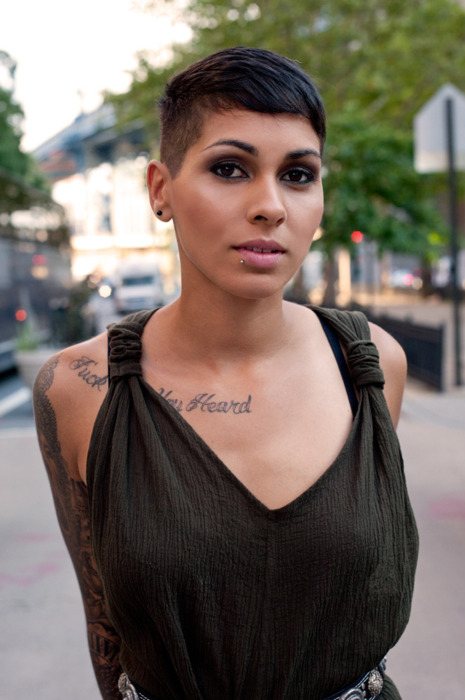 Twins Natalie and Nicole Albino grew up in a musical family with parents who were super-supportive of their daughters' musical ambitions. The twins eventually started performing together, using the first two letters of each of their names to make "Nina." Their first hit was "Move Ya Body" in 2004, which mixed Carribbean, R&B and pop styles. Nina Sky, their first album, debuted in 2004, and their second album, Nicole and Natalie, came out in 2012. Speaking of coming out, in 2010 Nicole Albino came out as a lesbian and married fashion designer Erin Magee, who she had been dating since 2009.
---
103. Sassy of "The Black Ink Crew," (New York, NY)
via vH1: "Sassy is sweet, sexy, and fun. She has a tattoo of an AK47 on her back, but the AK47 has no trigger. Sassy keeps the guys in line and keeps the shop from burning down. Whether it is taking appointments, being the peacemaker at the shop, or planning an event at the shop, Sassy keeps things running smoothly. She has a strange obsession with being clean and takes more than one bath a day. She is best friends with Puma, and believes in girl power all the way…and is about to take the Black Ink world by storm!"
---
102. Ivette, Creative Director at Marimacho (Brooklyn, NY)
via marimacho: "Fashion has been Ivette González-Alé's artistic outlet from a young age. Having grown up in Los Angeles' rockabilly scene, she continues to draw inspiration from music subculture and throwback fashion. As creative director, Ivette's love of vintage clothing bleeds through every piece. She has years of experience working in the apparel industry managing finance and operations, but designing is what she loves."
---
101. Kirsten Vangsness, Actress (Los Angeles, CA)
"I am as queer as a purple unicorn singing Madonna."

Kirsten crawled her lesbian way into our monstercrushing hearts via Criminal Minds, where she plays the computer wizard and flamboyant dresser Penelope Garcia. She'll be marrying her fiancee, film editor Melanie Goldstein, this year.
---
100. Alixa + Naima of Climbing Poetree, Poets & Musicians & Activists (Brooklyn, NY)
"Creativity is the antidote for violence and destruction. Art is our most human expression, our voice to communicate our stories, to challenge injustice and the misrepresentations of the mainstream media, to expose harsh realities and engender even more powerful hope, a force to bring diverse peoples together, a tool to rebuild our communities, and a weapon to win this struggle for universal liberation."
read their full bio at climbingpoetree.com: "With roots in Haiti and Colombia… Alixa and Naima's acclaimed performance is composed dual-voice poems and multimedia theater that explores diverse themes, including: healing from state and personal violence, social / environmental / economic / racial / sexual justice,human rights, spirituality and women's empowerment… for the last 10 years, Alixa and Naima have been guest artists and workshop facilitators at hundreds of universities, conferences, correctional facilities and high schools — from Cornell University to Rikers Island prison. They have toured to more than 75 cities… traveled over 11,000 miles with an all-women crew in a recycled vegetable oil-powered bus, delivering their largest theater production and national organizing strategy, Hurricane Season: The Hidden Messages in the Water, to thousands of people, and featuring 150 community based organizations."
---
99. Kristen Stone, writer (Gainesville, FL)
website // tumblr // author of domestication handbook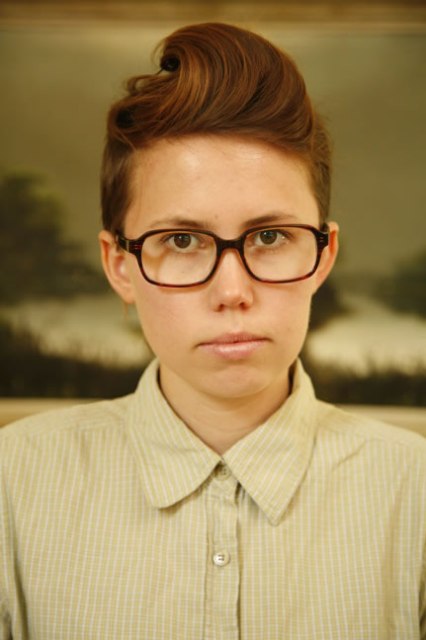 ---
98. Jenny Lee Lindberg, musician, Warpaint (Los Angeles, CA)
 tag // warpaint website // music
"I think that sex should be in the actual music of the song, more than the costume or the act. Sex should be in the instrument." (via the skinny uk)
Jenny plays bass in Warpaint, an indie rock band founded in 2004 with Emily Kokal (vocals, guitar), Theresa Wayman (guitar, vocals) and drummer Stella Mozgawa, who replaced actress and founding member Shannyn Sossamon — who just-so-happens to be Jenny's sister. (Nice genes in this family, eh?) Their debut EP, Exquisite Corpse, was released in 2008, and their first full-length album, The Fool, came out in 2010.
---
97. Efva Attling, Jewlery Designer (Sweden)
Efva Katarina Attling has quite the resume: a stint in the band "X Models" in the early 1980's, working as a designer with Levi's and H&M, twelve years of professional modeling and getting famous for being one of Sweden's best professional disco dancers. Now she's Sweden's leading jewelry designer. She married pop singer/writer Niklas Stromstedt and they had two children, but in 1996 she entered into a civil union with Swedish pop singer Eva Dahlgreen. When Sweden passed its gender neutral marriage law in 2009, the two got married.
---
96. AZMarie Livingston, Model (Los Angeles, CA)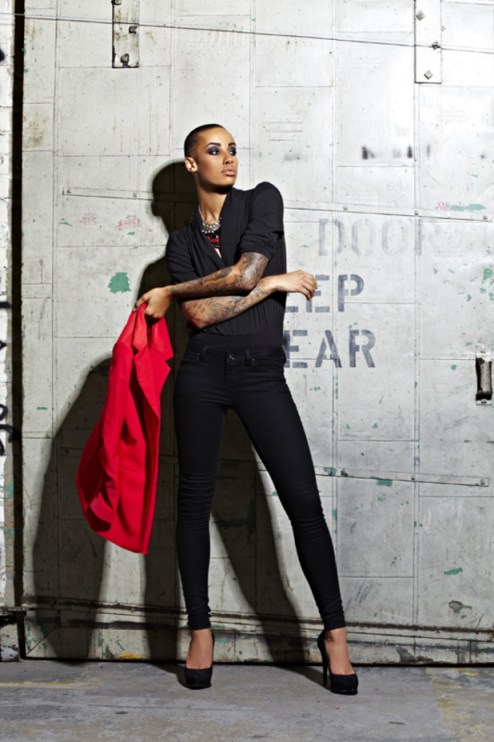 Born in Louisiana, Ashley Marie Livingston grew up in Minneapolis with her mother and her gay father, who were divorced but "best friends."  Growing up, Livingston was teased for being a tomboy. On a trip to Los Angeles with her Dad at age nine, she got interested in modeling, and would eventually drop out after three semesters at the University of Wisconsin-Whitewater to move to Los Angeles and pursue her dreams. From 2009 to 2011, she worked as a runway model in LA and New York, appearing on BET's Rip the Runway and in London Fashion Week. She appeared in the film Precious and The Jacksons: A Family Dynasty. But it's likely you know AZMarie from her 2012 stint on America's Next Top Model: British Invasion, and her subsequent role on the homolicious teevee show DTLA.
---
95. Adelina Anthony, multi-disciplinary artist (Santa Barbara, CA)
website // facebook for AdeRisa Productions
"I sometimes joke with my audiences about being on a "collective datewp_poststogether, but it's true. I know I'm my most honest, interesting and generous self on that stage. It's the space I've learned to be the most courageous because you can't lie in your art or let your ego lead you. If the art is all about ego, then the artist has failed in a deep, fundamental way." (via xqsi magazine)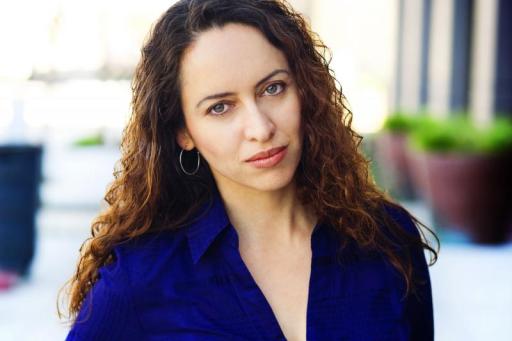 via adeliaanthony.com: "Adelina Anthony is a critically acclaimed and award winning two-spirited Xicana lesbian multi-genre artist, cultural activist, teaching artist, director and producer. The themes in her works address colonization, feminism, trauma, ancestral memory, gender, health, race & ethnicity, immigration, sexuality, land & environment, and issues generally affecting the queer/lesbian/gay/bisexual/transgender/two-spirited communities. She has nearly 20 years of stage experience and has garnered Best Actress nominations and awards." (read more here)
---
94. Vicci Martinez, Musician (Tacoma, WA)
tag // website // autostraddle interview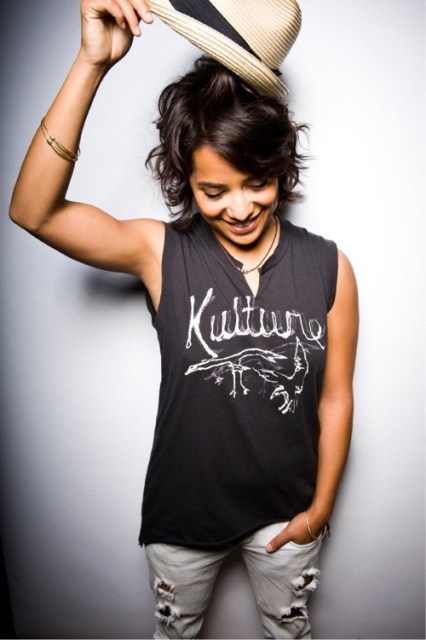 via facebook: "Vicci Martinez is a singer/songwriter from Tacoma, Washington, who was one of the finalists on Season 1 of NBC's The Voice. At only 28 years of age, she has already opened for or shared the stage with notables such as Sting, Annie Lennox, B.B. King, the Doobie Brothers, and Jonny Lang."
---
93. Kim Ann Foxman, DJ & Dance Music Artist (New York, NY)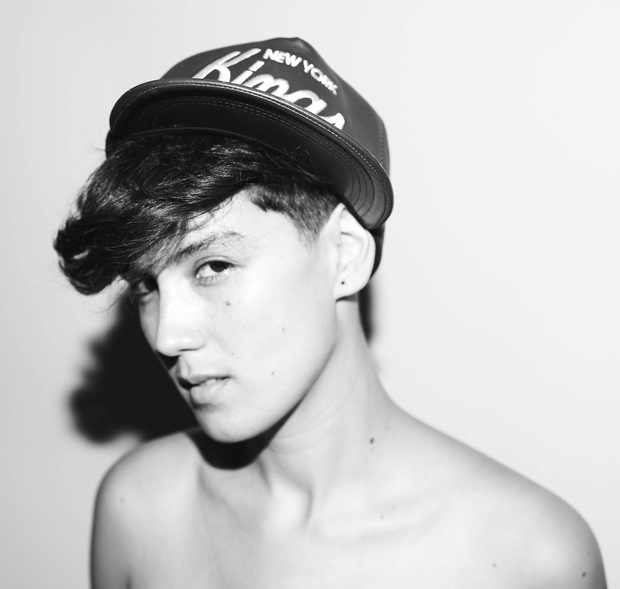 ---
92. Jincey Lumpkin, Writer & Juicy Pink Box Chief Sexy Officer (New York, NY)
website: Juicy Pink Box // @juicyjincey
"I suffer from overthinking. I can be very shy. But let me tell you: Your inhibitions drop very quickly when you're sitting on the floor naked, eating a macadamia-nut cookie while looking point-blank at nine women's inner labia." (via the huffington post)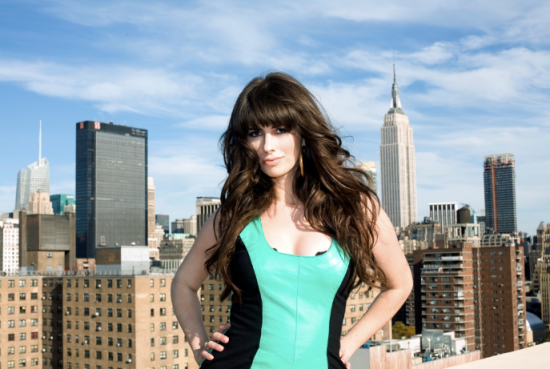 Jincey Lumpkin, Esq. grew up in Carrolton, Georgia, and went on to graduate from the Darlington School, Vanderbilt University in Tennessee, and then the Florida Coastal School of Law in Florida. Jincey wanted to go into fashion law but in the meantime was super-bored with her law job, which inspired her to start an anonymous porn blog. It got mad hits, so she quit her job and in 2008 became "the founder and Chief Sexy Officer of Juicy Pink Box, a lesbian lifestyle brand that entices all women to explore their female fantasies."
---
91. Zanele Muholi, Photographer (South Africa)
"I always say to people that I'm an activist before I'm an artist. To me, you take a particular photo in order for other people to take action. So you become an agent for change in a way. I say that I am a visual activist because it's important to me to go beyond just being a photographer. Because you know, that sounds so sexy, and it's a 'profession.' I think to myself – what's the point of just taking a picture? What happens after that? I'm doing what I'm doing to make a statement and also to say to people: This is is possible." (via nomorepotlucks)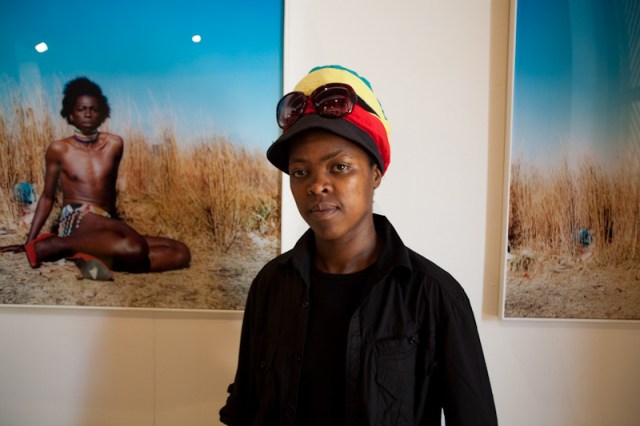 via zanelemuholi.com: "Zanele Muholi was born in Umlazi, Durban, in 1972, and held her first solo exhibition in 2004, at the Johannesburg Art Gallery.  She has worked as a community relations officer for the Forum for the Empowerment of Women (FEW), a black lesbian organisation based in Gauteng, and as a photographer and reporter for Behind the Mask, an online magazine on lesbian and gay issues in Africa. Her work represents the black female body in a frank yet intimate way that challenges the history of the portrayal of black women's bodies in documentary photography. Her solo exhibition Only half the picture, which showed at Michael Stevenson in March 2006, travelled to the Market Photo Workshop in Johannesburg and the Afrovibes Festival in Amsterdam. In 2008 she had a solo show at Le Case d'Arte, Milan, and in 2009 she exhibited alongside Lucy Azubuike at the CCA Lagos, Nigeria. She was the recipient of the 2005 Tollman Award for the Visual Arts, the first BHP Billiton/Wits University Visual Arts Fellowship in 2006, and was the 2009 Ida Ely Rubin Artist-in-Residence at the Massachusetts Institute of Technology (MIT)."
---
90. Hannah Gadsby, Comedian (Australia)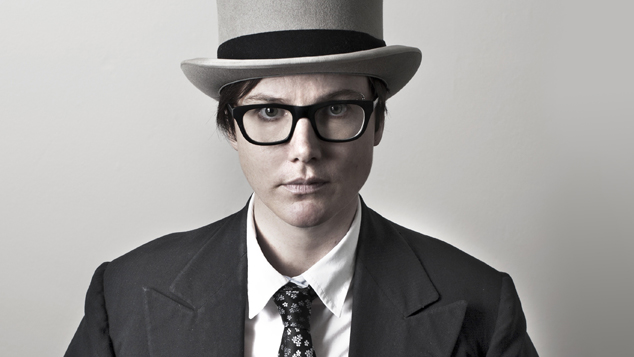 via token.com: "Hannah Gadsby is an award-winning Australian comedian who thinks quickly and moves slowly.  She is sardonic, laconic and, after numerous bone crunching accidents, bionic.  Her droll delivery, delightful wordplay and heart-breakingly funny, self-deprecating observations have delighted audiences all over the world. You can see her on ABC TV's Adam Hills In Gordon Street Tonight, or live at a festival near you. Desperate to make use of her art history degree, Hannah has written and presented two specials for ABC TV's Artscape and takes every opportunity to present her incredibly popular comedic art lectures at festivals around the world."
---
89. Morgane Richardson, Blogger, Lecturer & Professional Feminist (Costa Rica)
"I was raised in an environment where I was able to witness the undying strength of black queer women, our resilience and ability to fight against injustices. I have begun to recognize that being a black queer woman is not just a shared identity, it is a form of activism, and it is a movement that I am honored to be a part of." (via elixHER)
26-year-old Morgane Richardson is a self-described "professional feminist, lecturer, professor and freelance blogger who addresses race, gender and sexuality in today's society… without dwelling on theorists and terminology." She worked fearlessly as a campus organizer while earning her BA in Sociology/Anthropology and The History of Art and Architecture at Middlebury College and later put that activist experience to work by founding Refuse the Silence: Women of Color in Academia Speak Out. Her writing has appeared in Bitch, Feministing, University of Venus and More Magazine and she's the co-founder of social media film Mixtape Media. She tours the country working with college students and administrators to promote diverse campuses within elite academia's existing hegemony and is presently pursuing a master's degree in Gender and Peace Building at the University for Peace.
---
88. Harmony Boucher, Musician & Model (UK)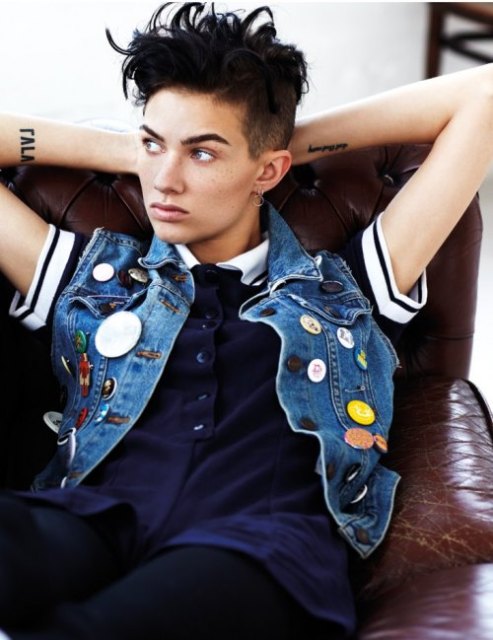 Harmony Boucher is a model/singer known for "her unconventional look in line with the East London scene: defiant attitude and fierce features make Harmony unique and her look — one of a kind." She created her band Vuvuvultures in 2009, known for "promoting offbeat events and parties that bring together underground musicians, artists and creative people and mix rock and electronic music."
---
87. Martina Navratilova, Tennis Player & Coach (Sarasota, FL)
"Being blunt with your feelings is very American. In this big country, I can be as brash as New York, as hedonistic as Los Angeles, as sensuous as San Francisco, as brainy as Boston, as proper as Philadelphia, as brawny as Chicago, as warm as Palm Springs, as friendly as my adopted home town of Dallas, Fort Worth, and as peaceful as the inland waterway that rubs up against my former home in Virginia Beach."
---
86. Susan Allen, Politician, Minnesota House of Representatives (Minneapolis, MN)
"[Native Americans] are such a small minority and yet we have this history with the state. When I go there and sit in that room, on the house floor, and all that history is there and I'm sitting there, in some ways it's just ironic… So it's really important for me to be there. Because it's like we are still here. We are still here. We still have a political existence. We have this place in the state and that needs to be recognized." (via star-tribune)
Attorney Susan Allen became the first openly lesbian Native American elected to a state legislature in 2012 when she won a special election for a seat representing District 61B in the Minnesota State House. Allen told Minnesota Public Radio that district 61B, an area of south central Minneapolis which where almost half the children live in poverty, "reminds me a lot of the places I grew up." Allen is also the first Native American woman to serve in the Minnesota Legislature. A member of the Rosebud Sioux Tribe, her law practice specializes in helping tribes draft tribal laws. After losing the election, Nathan Blumenshine, her opponent, said of Allen: "Her personal story is a powerful one, and I can't think of a stronger leader to serve as the voice of this community."
---
85. Ashley Reed, Writer, Producer & Cook (Los Angeles, CA)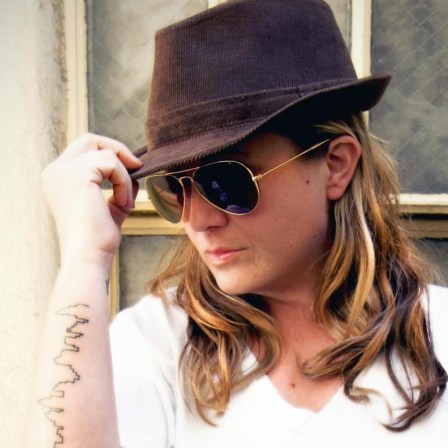 When she's not at her day job cooking shit up with Giada De Laurentiis, Ashley Reed is writing and producing, making music or sometimes starring in a little webseries you know as Unicorn Plan-It.
---
84. Kylie Kwong, TV Chef (Australia)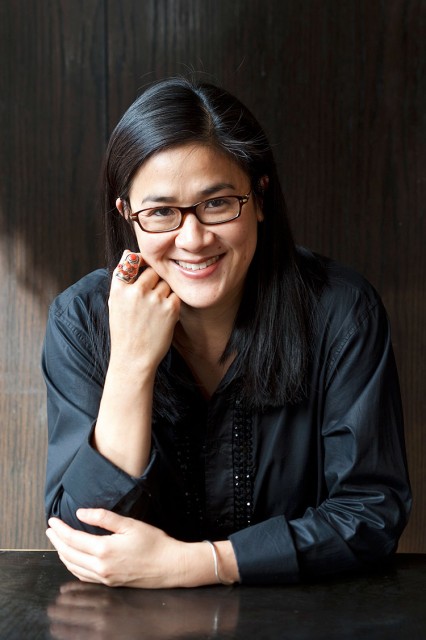 via 15 gay chefs: "Australian chef Kylie Kwong is an author, restauranteur and television presenter who began making a name for herself in the early '90s as the head chef of Sydney's Wockpool. With dreams of running her own restaurant, in 2000 Kylie opened the doors of Billy Kwong, which focuses on traditional Asian cuisine that is made from locally grown, organic and biodynamic produce. It also happens to be my favourite restaurant in Sydney.
Kylie went on to create two successful television shows, At Home With Kylie Kwong and My China: A Feast For All The Senses, the latter which takes Kylie on 'an inspiring journey from the rural simplicity of her ancestral village in China's southwest to the wilds of the Tibetan plateau and the stylish modernity of Hong Kong and Shanghai' and is super interesting. Kylie also makes an occasional appearance as a guest chef on MasterChef Australia.
Most were unaware of Kwong's sexual orientation until a few months ago, when she mentioned that her girlfriend of five years was pregnant."
---
83. Mia Tu Mutch, Social Justice Advocate (San Francisco, CA)
via facebook: "Mia Tu Mutch is a queer and trans social justice advocate, organizer, and educator. As a former Equality Rider and featured speaker on the Vanguard Queer History Tour, Mia has facilitated community conversations on LGBTQ issues and identities at over 25 universities. Now she serves on the SF LGBTQ Speaker's Bureau Advisory Board and facilitates various workshops for the schools and organizations. Commissioner Tu Mutch is currently Chair of the Housing LGBTQ and TAY Committee of the San Francisco Youth Commission and uses her passion to create, advocate and implement policies that create safer and more equitable communities for all."
---
82. Joanna Lohman, Soccer Player & Motivational Speaker (Cambridge, MA)
Joanna Lohman, the first four-time First Team All-Big Ten selection in Penn State women's soccer history, has played with the US Women's National Team and The Philadelphia Independence. Currently, Joanna plays for The Boston Breakers, is the Vice President of commercial real estate firm Tenant Consulting and is the co-founder of JoLi Academy LLC, a global soccer initiative that aims to raise the social status of women.
---
81. Spectra Speaks, Writer & Activist (Nigeria, US, UK)
website // autostraddle essay: I Am Alike: A Nigerian Boys Reflection on Pariah
"Afrofeminism is how I move through the world; how I live, learn and evolve. Afrofeminism is my personal compass, a way for me to stay centered as I navigate life as an idealist using a constellation of frameworks–feminism, social justice, spirituality and others. Afrofeminism guides every step I take forward, as it is grounded in my multi-layered, trans-national identity and personal experiences."   (via spectra speaks)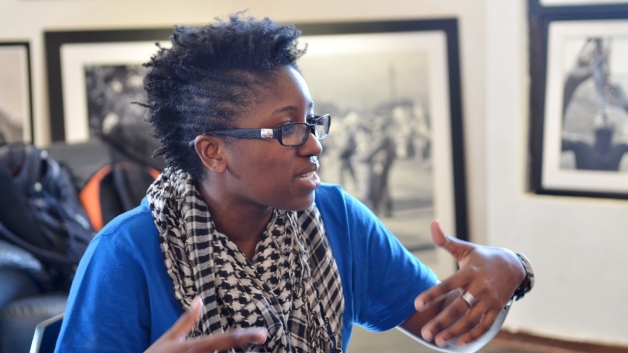 It's hard to know where to begin when talking about Spectra because she has done so much. She describes herself like this: "Queer Nigerian Afrofeminist Writer and Media Activist. Social Entrepreneur Nurturing Principled Diaspora and Women's Philanthropy in Media and Tech. Self-Care and Self-Love Evangelist. Idealist Warrior Woman. Big Dreamer. Big Thinker. Big Doer, Too." She's also the founder & executive editor for media advocacy organization Queer Women of Color Media Wire and the Community Engagement Officer at Africans in the Diaspora. She's appeared in mainstream and alternative media outlets all over the world including ABC, Huffington Post, Ms. Magazine, Curve Magazine, Racialicous and BET, hosts the monthly podcast Kitchen Table Conversations, and offers coaching and support services to women-led ventures in new media as a principal at her boutique consulting firm.
---
80. Beth Clayton, Opera Singer (Santa Fe, NM)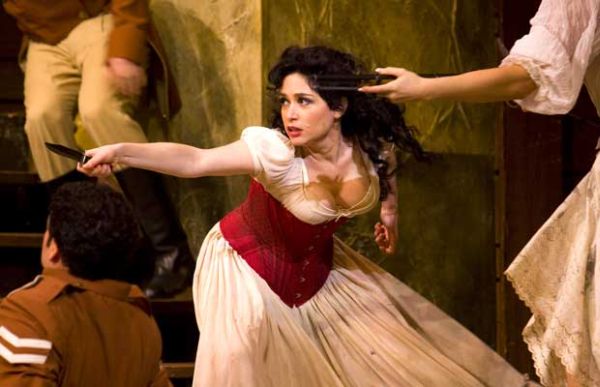 Beth Clayton is a mezzo-soprano opera singer most recently seen in Opera Colorado's production of Catán's Florencia en el Amazonas, in which she played Paula. Clayton was raised in Arkansas by a Methodist minister and got her feet wet doing musicals at church camp and in high school.
Clayton has appeared as Carmen in the Arizona Opera, The New York City Opera and The Austin Lyric Opera, opened New York City Opera's 2009/10 season as Vashti in Hugo Weisgall's Esther, sung the world premiere of Howard Shore's The Fly at the Théâtre du Châtelet in Paris (produced by film director David Cronenberg) and later for the Los Angeles Opera. She's performed Beethoven's Symphony No. 9 with the San Diego Symphony, and Verdi's Requiem with the Winston-Salem Symphony… I could go on. I mean she's been in a lot of things all over the world. She's a big deal.
Clayton met her partner, opera soprano Patricia Racette, in 1997, at a party shortly before the two were set to go into production for Santa Fe Opera's La traviata. Clayton was initially weary to reveal her sexual orientation, but in 2002, when Patricia Racette was featured on the cover of Opera News, they used that opportunity to come out in the pages of the magazine. In 2005, they got married!
---
Pages: 1 2 3 4 5 6 7 8See entire article on one page