Gloomy greetings from Sydney, where it's winter and it's been raining relentlessly and I've got a cold and everything is total misery. I'm just so SAD, you guys. While the Australian thing to do would be to harden the fuck up, instead I've chosen deal with my winter blues by hiding away in my emo cave, wallowing to the saddest songs ever until my heart drops out of my chest again and again. Some of those songs are below. Others have been contributed by Laneia and Katie.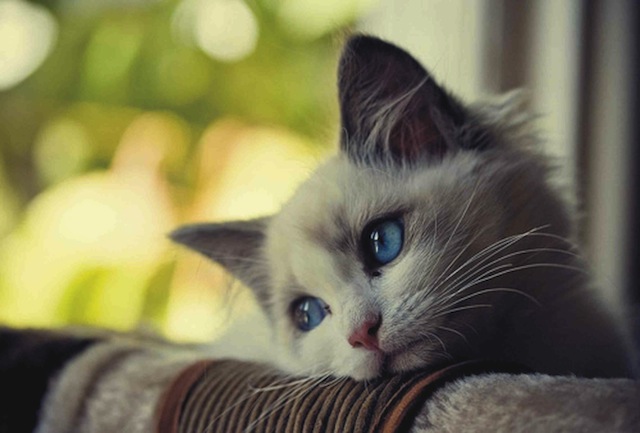 It's Sad, So Sad
Sorrow – The National
Street Spirit (Fade Out) – Radiohead
Bruised Orange (Chain of Sorrow) (John Prine cover) – Bon Iver
Blackbird – The Beatles
Candy Says – The Velvet Underground
The Darkest Side – The Middle East
I Love You, But I Don't Trust You Anymore (Prince cover) – Holly Miranda
Killing Me Softly – The Fugees
Between the Bars – Elliott Smith
Transatlanticism – Death Cab For Cutie
The Child Is Gone – Fiona Apple
Other Towns and Cities – Camera Obscura
A Picture Of Our Torn Up Praise – Phosphorescent
Flightless Bird, American Mouth – Iron & Wine
Nothing Compares 2 U (Prince cover) – Sinead O'Connor
Sorry Seems To Be The Hardest Word – Elton John
Isn't It A Pity (George Harrison cover) – Nina Simone
I Can't Take It – Tegan and Sara
What If You – Joshua Radin
A Case Of You – Joni Mitchell
Almost Lover – A Fine Frenzy
The Blower's Daughter – Damien Rice
Sleeper 1972 – Manchester Orchestra
Behind The Wall – Tracy Chapman
What are your favourite sad songs? Hit us with them in the comments below.
---
Want to suggest a playlist theme? Leave it via Formspring and someone from the team might just make it for you.