19. Tylan Greenstein, Musician (Atlanta, GA)
"With Girlyman, we played bigger venues and I felt like I had to have very clear boundaries. And it's not that I don't have boundaries now, but I'm realizing more and more that we are all going through the same shit and part of my work is to be really open about that. I think that's something I can offer. So it's kind of great actually, to be so open and so honest and just let people in." (via afterellen)
via tylanmusic.com: "After five studio albums and ten years on the road with the internationally acclaimed folk-pop quartet Girlyman, Tylan is returning to her roots with a debut solo CD, 'One True Thing.'"
---
18. Erika Linder, Model
"…if I should go overseas working, pretending to be someone I'm not and then not get booked, because the clients can see if you're comfortable in your own skin or if you're just faking it. Then I would feel terrible and anxious because I was pretending to be someone I'm not. But if I'm just myself all the time, at least I can say that I did my best but this job obviously wasn't for me. If they love you, they love you. I'm not trying to take it too seriously." (via sick by trend)
Erika Linder was the first woman to appear on the men's board in 2011 and presently models both men's and women's fashion.
---
17. Ruthie Foster, Musician
"I never really let go of finding a little local place to play at least every other Saturday. I never let go of that singing – performing. Because that's how I kept my spirit free. That's how I released having to sit in a cubicle for eight hours. That was the way that I was able to touch base with who I knew I was and was becoming. One little thing at a time, one gig at a time, one song at a time. I never let go of that. And you wake up one day – and I really do mean wake up, in a lot of ways – you wake up, grow up, whatever you want to call it, and you realize, 'Wow – all those little simple steps I made throughout those years have added up, and I'm actually living this dream.'" (via out front)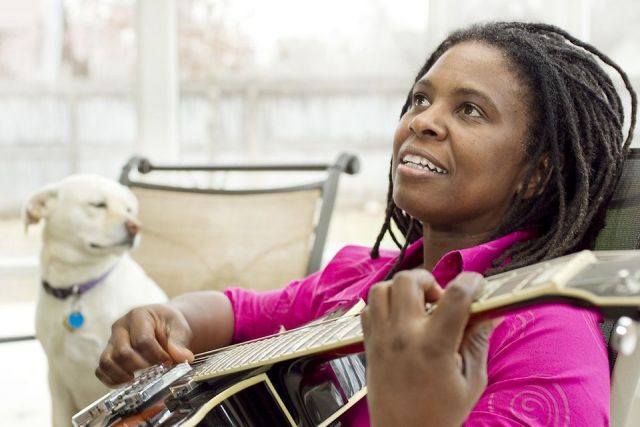 Ruthie Foster is a blues/folk singer-songwriter who grew up in a family of gospel singers in Texas. She released her debut album in 1997, toured worldwide, and in 2009 her album The Truth According to Ruthie Foster snagged a Grammy award nomination for Best Contemporary Blues Album. Her 2012 album Let it Burn was nominated for Best Blues Album Grammy. She also won Contemporary Blues Female Artist of the Year in the May 2010 Blues Music Awards and Best Female Vocalist at the 2013 Austin Music Awards, among other honors.
---
16. Arabelle Sicardi, Fashion Blogger (New York, NY)
Arabelle writes for Rookie. In her own words: "I'm Arabelle Sicardi. Twenty year old pop princess. I'm Taiwanese American and super queer and I have an extensive eyeglasses and dead butterfly collection. I love old people and sometimes I write about things for magazines. I believe in girl power and pin-up girls. I am anything but your manic pixie dream [riot] grrrl, but I am a mermaid."
---
15. Seimone Augustus, WNBA Basketball Player (Minneapolis, MN)
Seimone appeared on the cover of Sports Illustrated, dubbed "the next Michael Jordan." She went on to Louisiana State University and then was the #1 overall pick in the 2006 WNBA draft, going to the Minnesota Lynx. She quickly set the Lynx team record for points in a single season, was named 2006 WBA Rookie of The Year — setting the tone for a WNBA career full of awards and record-breaking. She also established a Scholarship fund, teamed with Feed The Children and volunteers at the Gus Young Center in Baton Rouge.
---
14. Ashlyn Harris, Soccer Player (Washington DC)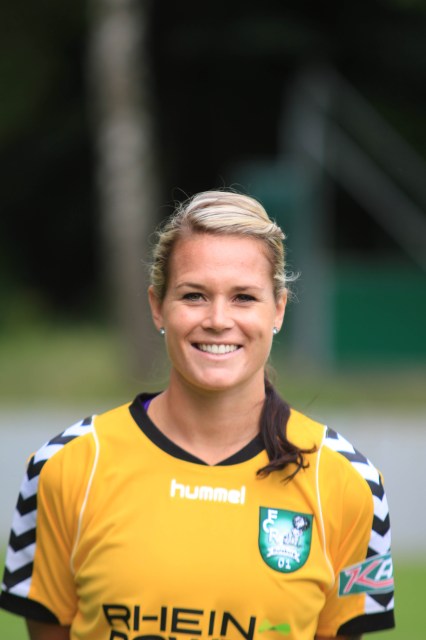 Ashlyn Harris is the goalkeeper for the United States Women's National Soccer Team and the National Women's Soccer League's Washington Spirit. Harris was named the 2004 Gatorade National Women's Soccer Player of the Year and the first Four-Time Parade All-American in women's high school soccer history while enrolled at the Satellite High School in Florida. She went on to be the starting goalkeeper for the University of North Carolina and was drafted in 2010 by the Saint Louis Athletica, but signed with the Washington Freedom when The Athletica dissolved. In 2011, she was offered a starting position for the Western New York Flash, leading them to the 2011 WPS Championship. After the end of the WPS, she signed a two-year contract with FCR 2001 Duisburg in the Fußball-Bundesliga (women) league in Germany, but came back to America to play for the Washington Spirit in the National Women's Soccer League.
---
13. Brianne, Calendar Girl & Student (Stanford, CA)
"I had this idea that to be an attractive queer lady, I had to have slouchy jeans and jutting hip bones. This isn't the case. Positive body image is a motherfucker to cultivate, but it sure is a lot easier when you see someone in the media who looks like you."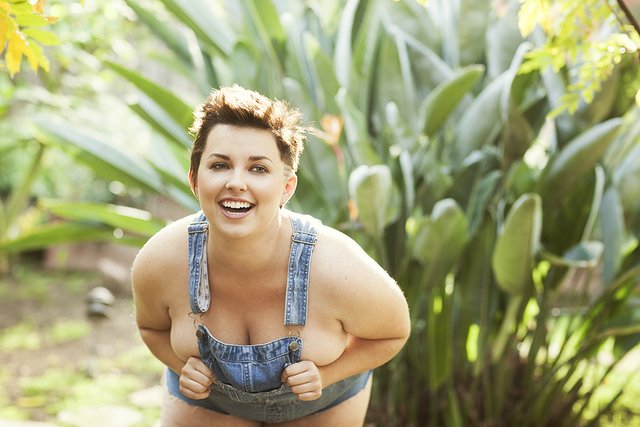 ---
12. Lissy Trullie, Musician & Model (New York, NY)
Lissy released her debut EP in 2009 and her first full-length album in 2012. Once upon a time, she was a really successful model, was heavy into the downtown rock scene in New York, and studied graphic design at Parson's. Chloe Sevigny (who once used Trullie as the face of her clothing line) had a cameo as a merchandise sales girl in the music video for her single "Boy Boy." Her song "Ready for the Floor" was on the Jennifer's Body soundtrack.
---
11. Thao P. Nguyen, Performer & Writer & Producer (San Francisco, CA)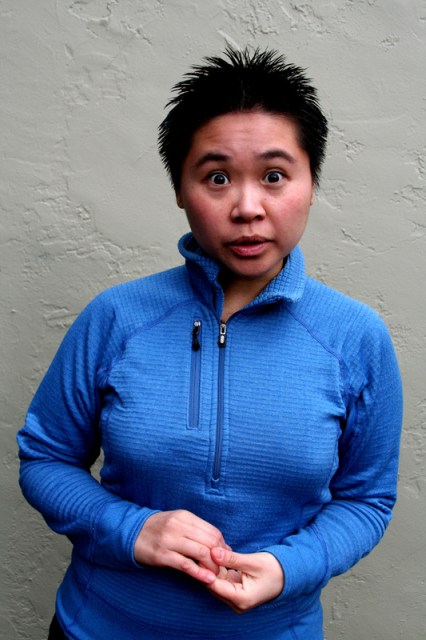 Thao P. Nguyen, a graduate of UC-Berkeley and Brown and an instructor of public speaking at San Francisco State University, is a writer and performer who has been putting on solo shows since joining the Solo Performance Workshop in 2007. Her full-length one-woman comedy, Fortunate Daughter, was a hit at the New York International Film Festival in August 2012 and enjoyed a sold-out run at the Stage Werx Underground Theater in San Francisco in October 2012, for which she earned the W.Kamau Bell Solo Performance Black Belt. She's produced shows including TYPICAL: Stories from the anomalous Asian American, DIS-ORIENTED: A trio of Middle Eastern and Asian American women, A Mother's Day Special: See Mom, I Didn't Forget!, Best Feeding, City Solo at Off-Market Theater, and Words First at CounterPULSE. She's the Performing Arts Coordinator for the Asian Pacific Islander Cultural Center of San Francisco.
---
10. Shawnee SheKing, Musician (Toronto, CANADA)
from almost famous: "If you were ever a fan of Michelle Branch circa The Spirit Room then you're really going to love Shawnee She King, an Aboriginal artist from Toronto who writes stellar pop songs with big hooks, polished production and plenty of vocal power. It came as no surprise to learn that She King's recent accomplishments include being invited to tour with Roxette and Glass Tiger and asked to record a song for a show that'll soon air on the The Disney Channel."
---
9. Divine Maitland Smith, Model, Actress & TV Personality, Pinoy Big Brother (The Philippines)
---
8. Javiera Mena, Singer (Chile)
Javeira Mena's career in the Chilean indie electronic pop music scene started in 2001 and after the release of her first studio album in 2006, she "transformed into one of the most relevant Chilean indie acts" of the moment.
---
7. Kim Crosby, Writer & Educator & Artist (Toronto, Canada)
"We are not meant to last forever. For me, I think that we should invest so deeply into the people coming after us, so our movements can carry on, and change as they see fit. I have an enormous amount of trust and faith in the brilliant people I work with every day. I am inspired by ancestry and the womyn who came before me who spoke up, and fought and also those who lived quiet and loved. One of the most radical things we can do is take care of ourselves and each other especially as Black womyn, who are so used to taking care of everyone else to our own personal detriment." (via elixher)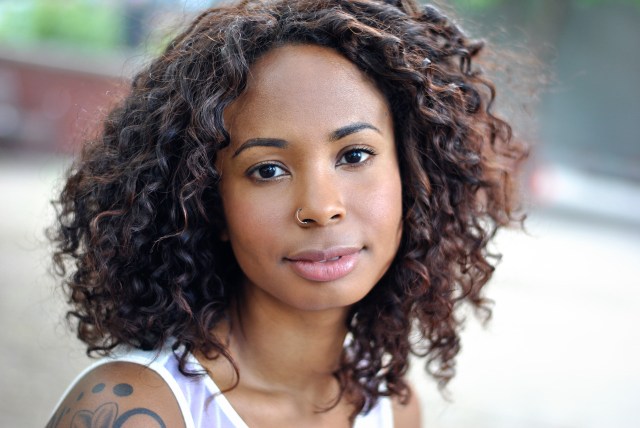 Kim Crosby's an award-winning activist with awards including the 2009 Youthline Award for "Outstanding Contribution to Community Empowerment" and one of 2011's City of Toronto's Cultural Champions. She's appeared on panels and conferences including Queering Black History Month, written for places like The Toronto Star, The Huffington Post and Autostraddle, and sits on the boards of  Shadeism and the Toronto Arts Council Community Arts Council. She's an owner of The Glad Day Bookshop, the coordinator for radical healing retreats Brave New Girls and the co-founder of The People Project, a "movement of queer and trans folks of color and our allies, committed to individual and community empowerment through alternative education, activism and collaboration."
In her own words: "A daughter of the diaspora, Arawak, West African, Indian and Dutch, hailing from Trinidad and living currently in Toronto. I'm an award-winning multidisciplinary artist, activist, consultant, facilitator and educator."
---
6. Sasha Mallory, Dancer
Sasha Mallory, a runner up in the eighth-season of So You Think You Can Dance, has toured with Adam Lambert's Glamnation tour and Madonna's MNDA tour and has appeared in music videos for Madonna, Adam Lambert, Uh Huh Her, Wayne Brady and Yanbo.
---
5. Mal Blum, Musician (Brooklyn, NY)
"So there's the whole craft point, you're making something. That's not the most rewarding part. The most rewarding part is to take that and connect with other human beings with something you've made. Maybe some people would say that, maybe some other people would be like "No, no, no, it's all about the craft. It's all about the art." For me, it's more about that connection." (via those who dig)
Mal Blum is a singer-songwriter with a knack for lyrics and an extensive touring history who has released five albums, most recently Tempest in a Teacup. Her music has been featured in MTV LOGO's The Click List and NewNowNext music and in a national ad campaign for Free People.
---
4. Meshell Ndegeocello, Musician
"You know, I'm 44, and I've had an interesting life. I'm lucky my brain just doesn't work that way, I'm not that analytical. So, all I learned was just to be myself and to realize that that's not for everybody. I don't have expectations of others to have an expectation of me. I just try to be the best person I can and I try to watch people, try to observe. I'm not a real dogmatic person, I've grown to have ease with myself over time." (via the austinist)
Meshell Ndegeocello is a bisexual musician credited with sparking the "neo-soul movement" and an extensive roster of hits, ten albums, and ten Grammy award nominations. Her music has appeared in films like How Stella Got Her Groove Back, Lost & Delirious, Love & Basketball, Higher Larning, Batman & Robin and Love Jones. She's done projects with John Mellencamp and Herbie Hancock and Madonna, appeared on recordings by Basement Jaxx, Alanis Morisette, ZapMama the Indigo Girls and The Rolling Stones. Her biggest solo hit was "If That's Your Boyfriend (It Wasn't Last Night)" in 1994.
Also, once upon a time, she dated Rebecca Walker! Also, she contributed to the It Gets Better book.
---
3. Jenny Owen Youngs, Musician (Brooklyn, NY)
tag // website // this is her coming out interview // music
Owens Young came out last month while announcing her engagement to Everyoneisgay.com co-founder Kristen Russo. In 2005 she won our hearts with the stellar debut album, Batten The Hatches. One of its stand out tracks, "Fuck Was I," a stirring anthem for the regretful, was included on the Weeds Vol. 2 soundtrack. In 2007 came the Take All Your Clothes Off EP which featured a brilliant cover of Nelly's "Hot In Herre". In the years following came two more full-length albums, Transmitter Failure and last year's An Unwavering Band of Light, and tours around the United States and beyond with musicians such as Aimee Mann, Regina Spektor, Motion City Soundtrack, Allison Weiss and Bess Rogers. She's been followed by an ever-growing LGBT fan base since the debut release, which is perhaps in part due to her talent for writing gender-neutral lyrics that can so, so easily be applied to various highs and lows of a lady-lovin' life.
---
2. Grace Bonney, Design Blogger & Entrepreneur (New York, NY)
tag // design*sponge // this is her coming out post
Grace Bonney is the founder & CEO of Design*Sponge, which The New York Times declared "Martha Stewart Living for Millenials." Founded nine years ago, Design*Sponge is now a cornerstone of the design and craft community, recently publishing Bonney's Design*Sponge At Home. Grace has worked for publications such as Domino, In Style, New York Magazine, Better Homes and Gardens, Everyday With Rachel Ray and House & Garden as well as being a featured guest on Good Morning America and The Martha Stewart Show. She runs meetups for women running design-based businesses, founded the annual Design*Sponge scholarship to support up-and-coming art and design students, and came out last month!
Oh and she's gonna grace you all with her grace at A-Camp this October.
---
1. Charice, Musician (Philippines)
tag // website // this is her coming out post // music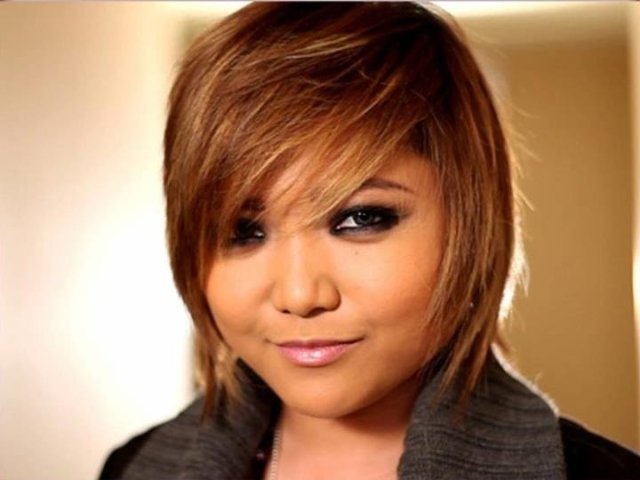 We fucking love this girl so hard. Charice started performing as a child, participating in nearly 100 contests and eventually making it to the final rounds of Little Big Star in 2005. Her big debut actually came via YouTube about two years later when Dave Dueñas' posting of Charice's performance videos racked up over 15 million hits, making her an official Internet Sensation. From there things basically took off — she made a demo with Ten Songs/Productions in Sweden, appeared on South Korean talent show Star King and eventually made her first trip to the United States in December 2007 to appear on The Ellen DeGeneres Show. 
Her debut album, Charice, was released in May 2008 and would eventually go platinum in The Philippines. Oprah Winfrey featured Charice in her "World's Most Talented Kids" episode which led to Charice working with music producer David Foster, which led to her appearing on Hitman: David Foster and Friends, which became a thing on PBS, apparently, and also at some point Oprah called Charice "the most talented girl in the world."Charice performed at Andrea Bocelli's birthday concert and performed with Celene Dion and by 2009 was performing at US presidential pre-inaugural events and pre-Oscar award events and at major league baseball opening games. (In 2010, she'd sing the Philippine National Anthem at the inauguration of Philippine President Benigno Aquino III.)
She released her second, 22-track album, My Inspiration, in May 2009, which included a duet with her Mom, which is adorable. The album went platinum in The Philippines and her first single debuted high on U.S. and Canadian Billboard charts. Her international debut album Charice, released May 2010, reached #8 on the Billboard charts and she popped up all over the U.S., like that time she was on Oprah with Justin Bieber and that time she played Sunshine Corazon in Season Two of Glee.
Charice has been struggling with her family since coming out a month ago, but is finding love/happiness with her girlfriend Alyssa Quijano, who sings in the female vocal group AKA Jam and was a contestant on The X Factor Philippines, where Charice was a judge on the show. She's currently working on her third studio album, which she says will contain a lot of cover songs and has returned to twitter on a new handle and her fans remain behind her. Maybe she should return to Glee and date Santana or something. OH MY GOD WHAT IF SHE RETURNED TO GLEE AND DATED SANTANA OR SOMETHING.
---
If somebody on this list shouldn't be here, email bren [at] autostraddle [dot] com. Other complaints or concerns relating to the website as a whole should be e-mailed to laneia [at] autostraddle [dot] com, please keep your comments here on-topic.
Pages: 1 2 3 4 5 6 7 8See entire article on one page