69. Tasha Tilberg, Model
---
68. Celisse Henderson, Musician (New York, NY)
"[I'm inspired to write by] the human condition. It is quite amazing how similar we all are having all come from completely different backgrounds. Everyone loves. Everyone hurts. Everyone wants to be accepted. Everyone wants. to. be. heard. I am inspired by the stories I watch unfold in my life and in the lives of the people around me." (via autostraddle)
via almost famous: "Celisse Henderson is a queer Californian-born, New York-based singer/songwriter and actress who makes those of us who play less than five instruments look bad. Her decade-long career spans from television to concert halls and all the way to the Broadway stage. And with that voice it's not at all surprising that she's in such high demand. Celisse's brand-new album, Celisse LIVE @ Rockwood Music Hall is now available on iTunes for your listening pleasure."
---
67. Fitforafemme (pictured with her tomboyfriend M), Fashion Blogger (Boston, MA)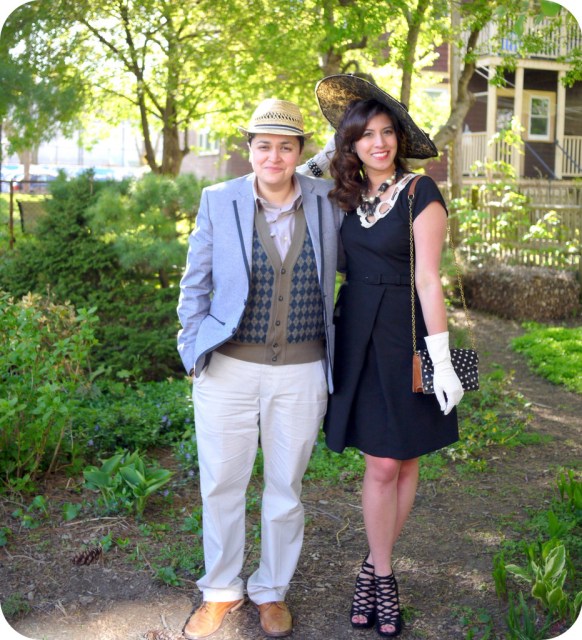 Fitforafemme has been looking 500 times cuter than you for five years, as documented on her inspirational fashion blog, Fitforafemme. She's been involved with the Femme Collective and the Femme Conference, collaborated with and written for Autostraddle, Dapper Q, Lesbians in SF, Queer Fat Femme, LG in DC and Qwear. She recently moved from the San Francisco area to Boston with her wife, M., her daughter and two amazing dogs.
---
66. Leslie Mancia, Model & TV Personality, America's Next Top Model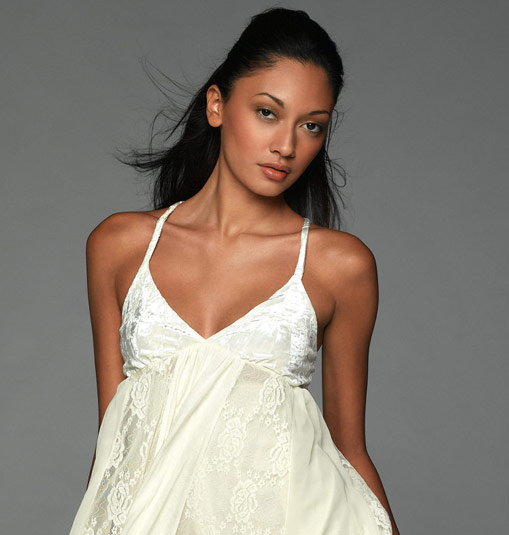 ---
65. Courtney Trouble, Porn Star, Pornographer & Photographer (Oakland, CA)
tag // tumblr // website // autostraddle interview
"Queer Porn has the power to challenge the audience to find new ways to be sexy, and that feeling will rub off (we're in it for the puns, folks!) on your daily life if you watch enough of it."
via courtneytrouble.com: "Courtney Trouble is a porn star, photographer, and award-winning pornographer. Beginning her porn career as an alt model and website owner in 2002, Courtney is the founder of TROUBLEfilms,IndiePornRevolution.Com, and QueerPorn.TV, as well of the director of 15 full-length films. Courtney co-established the Reel Queer line of Good Vibration's production house, and travels the world screening films, hosting workshops, making porn, presenting theory, and DJing topless. Courtney is the recipient of numerous Feminist Porn Awards (most recently, Hottest Dyke Film for Lesbian Curves) and AVN nominations."
---
64. Michelle Chamuel, Singer & TV Personality, "The Voice" (Amherst, MA)
"The Voice is an incredible opportunity, especially for those who fit in and partner with a label; huge things are possible in that respect. But I'm different, I guess, in that way. I love being independent, and I've always been independent, so maybe I'm gonna say no to certain opportunities. And that's OK. Because being indie means I'm the CEO, I'm the boss, I'm the manager." (via rolling stone)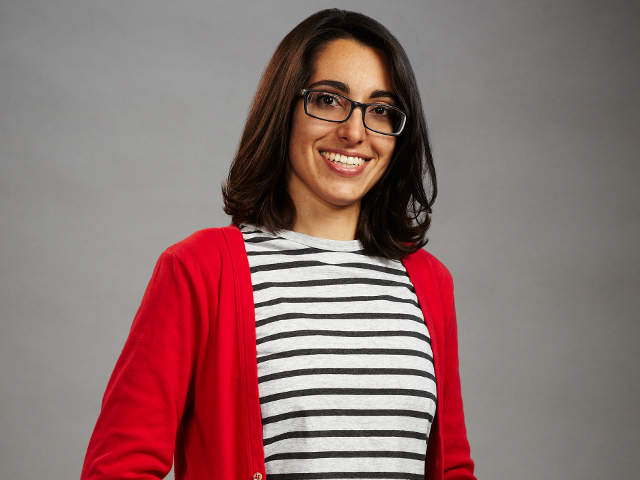 Jewish 27-year-old musician Michelle Chamuel was the lead singer of the Ann Arbor, Michigan-based band Ella Riot (formerly known as My Dead Disco) for four years, but became known to the public-at-large this year when she was the runner-up on The Voice.  Chamuel is a bit of a child prodigy — she picked up piano and violin as a small child, started singing and composing in seventh grade, and produced her first full-length CD during her senior year of high school. She graduated from the University of Michigan with a degree in Performing Arts Technology, which is where she met her My Dear Disco bandmates. She once told AfterEllen that the television show Skins "is brilliant like a pop song."
---
63. Nirvana Savoury, Musician (US)
"It's kind of funny, looking back. I can see certain things that I just didn't necessarily want to entertain as a thought. I've always appreciated women, ever since I was a little girl. I mean I think all women look at other women, whether gay, bi, straight or open — because women are just beautiful. It just is what it is! We come in all shapes, sizes, colors, it's just part of nature. So I've always appreciated beautiful women; I've just always chalked it up to that. But then when I really took a look at myself and tried to understand myself and going from moment to moment, rather than focusing on where I wanted to be with my career in the future, it's just something that I had to face. It was just like, "Woah! Wow, OK this is really real!" (via afterellen)
Nirvana started out in the Canadian girl group X-Quisite in the early '00s and you might recognize her 2009 single, "Lipstick Lover."
---
62. Denise Ho, Cantopop Singer & Actress (Hong Kong)
"As a celebrity, I think I have an obligation, a duty to stand forward for the sake of love and equality." (via the hufffington post)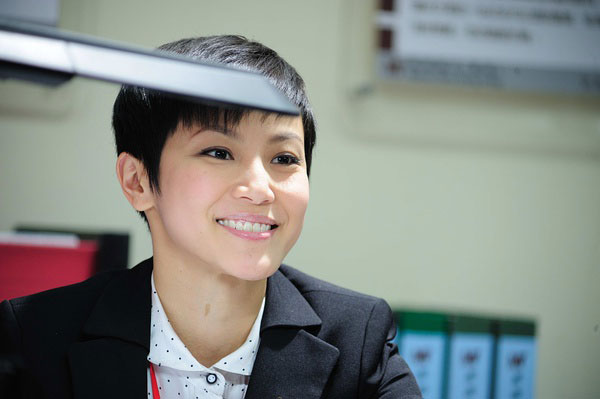 Denise Ho is the first mainstream female singer in Hong Kong to come out of the closet, and her announcement was followed shortly by a Best Actress Nomination from The 49th Annual Golden Horse Awards for her movie "Life Without Principle." She's well-known for her androgynous style.
---
61.  Monique Wilson, Actress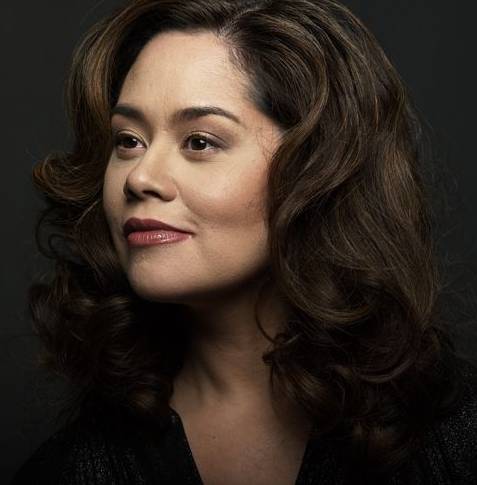 Born Monica Anne Esteva Wilson in Manilla, this Filipina stage actress has a successful recording career and came out in part because of her diagnosis with chronic blood cancer. She recently spoke out about stopping violence against women.
---
60. Somer Bingham, Musician (Brooklyn, NY)
tag // website // autostraddle interview // artist spotlight
"I actually have this other idea and I don't know whether I should say anything, I don't want someone to steal it. But I was thinking of doing this post-apocalyptic guide to killing zombies if you're a lesbian, because lesbians have different needs. We have a different culture and we have different potential zombie fighting weapons lying around, you know?" (via autostraddle)

Somer Bingham is an esteemed nominee for Autostraddle Intern at A-Camp May 2013. Prior to that event, Somer was well-known for her rock band, Clinical Trials, which is composed of "electro-grunge unicorn-riding badasses from a land of whiskey waterfalls" and also for her brief stint on the unfortunate television event The Real L Word and weekly gig with Showtime, Somer Fridays. She's a Cylon and will be at A-Camp this October being a weirdo.
---
Pages: 1 2 3 4 5 6 7 8See entire article on one page