39. Mae Martin, Comedian (UK & Canada)
"I feel like I frequently have this exchange with my straight male friends. They're like, "Oh, you're a lesbian, that's awesome; I'm into that." And then they're like, "But in your relationship with your girlfriend, which one of you is the man of the relash?" Right? Like, fair enough question, but we're genuinely both women. That's kind of the point. That is the essence of the arrangement that we've made. And they're like, "No, but which one of you represents the man?" And it's like saying to a vegetarian, "Oh, you're a vegetarian; that's the best. Uh, which part of this salad represents the pork chop?" No, it's made of vegetables. "Which vegetable wears the strap-on" is what they're really asking. The answer is all the vegetables. Even the long haired vegetables sometimes wear them. And when they do it's very exciting for the short-haired vegetables."
Canadian Mae Martin has been acting funny on stage since the tender age of 13! She's been on television like Russell Howard's Good News, MuchMusic's Video on Trial and The Comedy Network's "Cream of Comedy" and she's won awards like "Best International Performer" at the Brighton Fringe Festival. She currently is based in The UK and also tours all over the place and is a hit on tumblr.
---
38. Zoe Saldana, Actress (Los Angeles, CA)
tag // this is her coming out post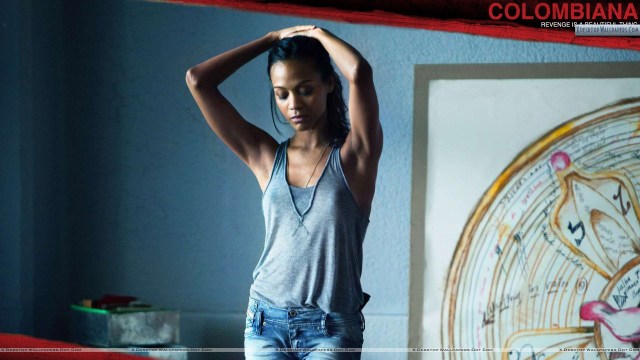 You first fell for Zoe in 2000, when she appeared in the highly underrated dance movie Center Stage. Now best known for playing Uhura in Star Trek and Neytiri in Avatar, Zoe Saldana was recently controversially cast as Nina Simone in the film Nina.
---
37. Abbe May, Musician (Australia)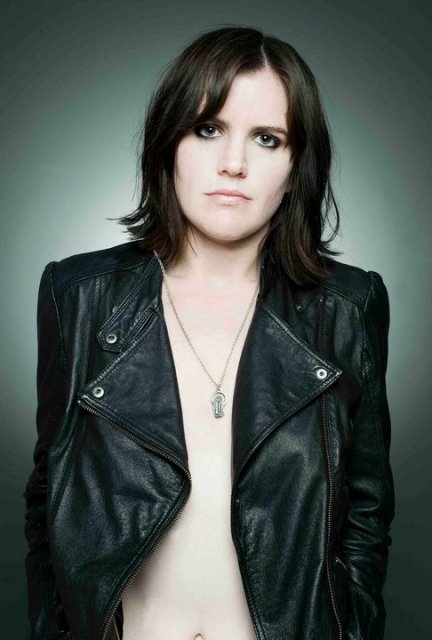 via abbemay.com: "Abbe May is from a small coastal town in the SouthWest of Western Australia. She records music in a small studio by the Indian ocean with her best friend and producer, Sam Ford. Prior to the forthcoming album, "Kiss My Apocalypse", May released LP "Design Desire" in 2011. The album was awarded a place in the Top five Australian albums of the year in The Australian Music Prize.After 'Design Desire', Abbe May took a sharp new turn away from her heavy guitar riffage and into the hook laden world of weirdo pop. "Karmageddon" is a surprising song for a West Australian country girl to conjure up… Perhaps that is why it is so disturbingly cool. After touring the record on the summer festival circuits, May and Ford embarked upon a year of experimental recording with a mellotron and a drum machine. First single, "Karmageddon" – a vicious slice of doom pop and one hell of a 'fuck you', has become a cult hit across Australia."
---
36. Ryann Holmes, Entrepreneur & Brooklyn Boihood Co-Founder (Brooklyn, NY)
tumblr // bklyn boihood // autostraddle interview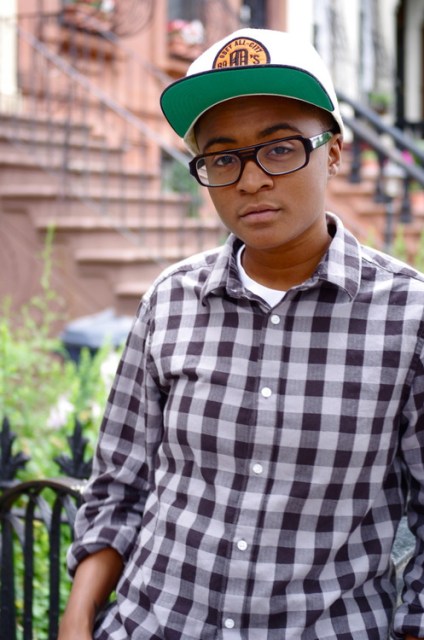 Ryann is an entrepreneur, consultant and community organizer and a founder of Bklyn Boihood, "a collective that creates visibility and builds community within masculine of center* bois, lesbians, queers, trans-identified, studs, doms, butches and AGs of color through online media, events, workshops and collaborative projects." She has worked as Logistics & Administrative Consultant for Public Interest Projects and with the Women's Sports Foundation, Girls First and The Audre Lorde Project.
---
35. Jenna Wolfe (pictured with her wife Stephanie Gosk), TV News Correspondents (New York, NY)
@jennawolfe // @stephgosk // this is jenna's coming out post
Jenna Wolfe was born in Jamaica and grew in Haiti with a Puerto Rican Jewish father and an American Jewish mother from New Jersey. Her family moved to the United States in 1989, and after graduating from Binghamton in 1996, Jenna got started in broadcasting with gigs for the Madison Square Garden Network, WPHL-TV in Philadelphia (where she was their first female sportscaster), WABC's Eyewitness News in New York City and The Today Show. In March 2013, she announced that she was gay and expecting a baby with her partner, NBC News Foreign Correspondent Stephanie Gosk.
---
34. De'Borah Garner, Singer & TV Personality, The Voice (Chicago, IL)
"I've never been put in a position where somebody asked me am I gay. You can look at me and assume. So it was butterflies went to my stomach. I was like 'Oh my god, I'm going to say it.' I've never said it before and I can shut all the noise down. Yeah, I look like a guy — I'm a girl. This is who I am. I'm gay." (via afterellen)
De'Borah's mother and father were both preachers, and she grew up in the gospel church community — but eventually her appearance and clothing became "too much" for churches who'd hired her to sing. The Voice was a huge step for De'Borah, as she told AfterEllen: "We literally sit around and sing all day and all night. I've learned so much. I've learned different kinds of music…. I came from gospel so I'm catching up! I've learned different styles, I've learned different genres, I've learned placement. I've learned how to control my voice. It's like being in Berklee. Everyone is so amazing." She's since been performing at Prides all over the country and releasing new music.
---
33. Cris Derksen, Musician (Canada)
Derksen, as described on crisderksen.com, is "a rising star on the Canadian world / classical / folk / electronica scenes, award-winning Aboriginal cellist" known for "building layers of sound into captivating performances" with music that "braids the traditional and contemporary in multiple dimensions, weaving her traditional classical training and her aboriginal ancestry with new school electronics, creating genre defying music." Derksen has won a Canadian Aboriginal Music Award, composed for television and feature films, toured internationally and nationally, performed at music festivals all over the world, and has played with people like Kanye West, Rae Spoon and Kanye West.
---
32. Jessica Landstrom, Football Player (Sweden)
Jessica Elin Maria Landström is a Swedish football forward. She plays for Damallsvenskan club Kopparbergs/Göteborg FC and the Swedish national team. She came out publicly in November 2008.
---
31. Imogen Binnie, Author (Keene, NH)
website // blog // author of nevada
"I was like hold up, I can dye my hair stupid colors and cut it weird, cuss a lot, be a fuckup, get tattoos and make zines and be trans? Are you… are you sure about this? Suddenly this whole other life was possible." (via keepyourbridgesburning)
via imogenbinnie.com: "Imogen Binnie is the author of the zines The Fact That It's Funny Doesn't Make It A Joke and Stereotype Threat. Additionally, her work has been anthologized in The Collection: Short Fiction from the Transgender Vanguard, released in Fall 2012. She is currently a monthly contributor to Maximum Rocknroll and has previously written for Aorta Magazine, The Skinny and PrettyQueer.com. She writes about books at www.keepyourbridgesburning.com. Nevada, her first novel, will be released by Topside Press in April, 2013."
---
30. Crystal Gwyn, Photographer (Brooklyn, NY)
---
Pages: 1 2 3 4 5 6 7 8See entire article on one page