If you thought you sensed sexual tension in this video — good eye!
Yup, Charmaine Clarice Relucio Pempengco, better known as Charice, came out yesterday on "The Buzz," a Filipino television show hosted by Boy Abunda, by asserting "Opo, tomboy po ako." Charice added that answering that question has enabled her to "feel free."
She had other feelings, too, sadder ones, because, as Boy pointed out (according to a translation of the interview) "in our culture this is not the normal and usual way and most of the time remains hidden so that the public and fans stay happy." So Charice also took time to apologize to her mother and brother and ask forgiveness of fans who feel "disappointed" by her coming out:
I chose to do it here because I owe it to the Filipino people. I felt that they should be the ones to know what I am and who I am. Yes, I'm a tomboy. I don't know why that's a problem? Because for me, it's not a problem. Now I want to ask forgiveness to those who don't understand, to those who can't accept me. I'm sorry. I can understand. For those who will accept and can accept me, thank you very much. And for what I have done I just want to say that I feel that a heavy weight has been lifted from me now (tears up voice slightly breaks). That I can leave the house without hiding anything, nor putting anyone down because I'm not hiding anything. Sorry Mommy, Carl…but this is me. I'm proud of myself, I love myself.  That is why I've done this. To my fans, I know a lot of you are disappointed, some of you will probably leave me. Sorry. You know I'm a sincere person. From the bottom of my heart, sorry. I understand.
Boy commended her, saying, "you chose to tell the truth because it was the right thing to do" and asking, "do you hope one day that you could work overseas in a world, in an industry, that won't look at gender but talent?"  Charice answered:
I believe that someday, it will come. It's just difficult at the moment. I believe that someday, we will come out and work as equals. That's why sometimes they say: Are you gay? (And I answer) what, are you straight? It's all the same.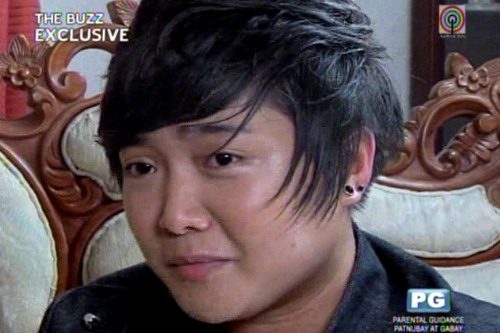 According to our Special Chaster Correspondents on Facebook, the majority of the singer's young fanbase is supportive of Charice. Also, this is a big deal.
Charice said that her mother, Racquel, was still struggling to understand the situation. Racquel raised Charice on her own (Charice's father left the family when Charice was young, and was murdered in 2011), and as a kid Charice started entering television singing competitions to help support her family, eventually participating in nearly 100 contests. In 2005, she made it to the final rounds of Little Big Star, a talent show in the Philippines similar to American Idol, but her big debut actually came via YouTube about two years later when Dave Dueñas' posting of Charice's performance videos racked up over 15 million hits, making her an official Internet Sensation.
From there things basically took off — she made a demo with Ten Songs/Productions in Sweden, appeared on South Korean talent show Star King and eventually made her first trip to the United States in December 2007 to appear on The Ellen DeGeneres Show. 
Her debut album, Charice, was released in May 2008 and would eventually go platinum in The Philippines. Oprah Winfrey featured Charice in her "World's Most Talented Kids" episode which led to Charice working with music producer David Foster, which led to her appearing on Hitman: David Foster and Friends, which became a thing on PBS, apparently, and also at some point Oprah called Charice "the most talented girl in the world."
Charice performed at Andrea Bocelli's birthday concert and performed with Celene Dion and by 2009 was performing at US presidential pre-inaugural events and pre-Oscar award events and at major league baseball opening games. (In 2010, she'd sing the Philippine National Anthem at the inauguration of Philippine President Benigno Aquino III.)

She released her second, 22-track album, My Inspiration, in May 2009, which included a duet with her Mom, which is adorable. The album went platinum in The Philippines and her first single debuted high on U.S. and Canadian Billboard charts. Her international debut album Charice, released May 2010, reached #8 on the Billboard charts and she popped up all over the U.S., like that time she was on Oprah with Justin Bieber and that time she played Sunshine Corazon in Season Two of Glee.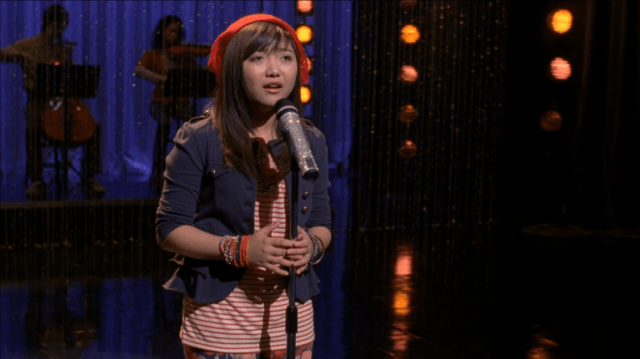 Meanwhile her star considered ascending in The Philippines and Asia, with extended tours and television appearances throughout 2011 and 2012.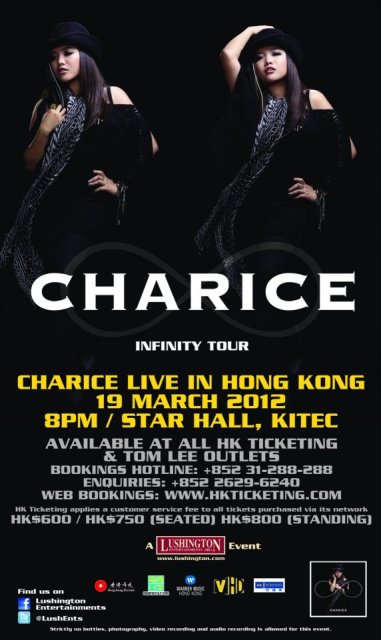 In March 2012, when Charice got a new haircut and started dressing in a more boyish style, moderate press backlash ensued, but the press's relationship with Charice has always been complicated due to her international success. Also, despite a gay-friendly reputation, The Catholic Church's presence is strongly felt in The Philippines, which obvs influences how a lot of people feel about alternative lifestyle haircuts.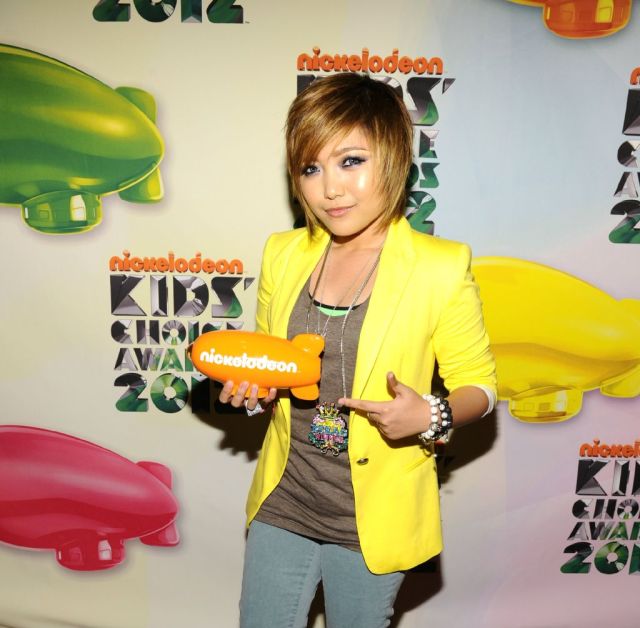 Charice insisted, "I know some people think that this is very rebellious but it's not. It's just me evolving," likening her "edgy" and "rock" style to just being more Avril Lavigne or Rihanna than Selena Gomez. So there. Rumors swirled and according to our Chaster Fandom Correspondent, the Chaster fandom divided somewhat, often along generational lines, between those who were supportive of Charice regardless and those who dismissed the rumors.
Which brings us to this week, when after a reclusive period, Charice sat down with The Buzz and told all. She also said that she's dated lots of girls, duh, but that she can't say who, and also hinted strongly that she's in a relationship with Alyssa Quijano of X-Factor Philippines. This would make them The Cutest Couple Of All Time.
There's been heaps of support for Charice on twitter. Cheesa, the singer with whom Claire recorded "I'm Not Perfect," tweeted her support today:
Yooooo I'm so proud of my girl @officialcharice for inspiring others to never be ashamed of themselves! #noh8 #antibullying #imnotperfect

— Cheesa (@CheesyFbaby) June 2, 2013
Lea Salonga tweeted her support as well:
Dear @officialcharice have you any idea how many young people you inspired today? More power, blessings and love to you!!!

— Lea Salonga (@MsLeaSalonga) June 2, 2013
There have been a lot of monumental comings out lately, but this one seems particularly huge. Our Special Chaster Fandom Correspondent pointed out that "the exact words [Charice] chose when she admitted that she's gay are "Tomboy ako." Here, "tomboy" is non-derogatory. Often, gay women who are in a way accepted are butch lesbians. Us femme lesbians, they see as bi or in a phase." She added that out lesbian celebrities are few and far between — there's Monique Wilson, who now lives in the US, and Aiza Seguerra, a child star who came out in 2007 and is now a singer-songwriter and actress. And now there's Charice!
At the end of the interview, Boy asked Charice for the "most important lesson [she's] learned.":
Charice: To Mommy and Carl… I wish I were more open, more honest because the most important (thing) in the relationship between parents and their kids is to be open to one another, whatever the reaction of the other will be. To all young people my age, people undergoing the same thing – be true to yourself. We know in ourselves who we are. Life is too short to play games. Just be free.
Boy: Again, for your fans.
Charice: Chasters, this is it! New chapter. Welcome, welcome to my crazy life. Enjoy the ride.