Believe it or not, beautiful flowers, we weren't all just put on this website by the grace of goddess. (Although it often feels that way.) For myriad reasons, we all somehow ended up clicking over to this very special place called Autostraddle Dot Com at some pivotal point in our queermo lives, and now we're all still here making it happen! In this roundtable, our editors and writers share their "root" — the posts that brought them here for the first time.
---
Carmen, Feminism Editor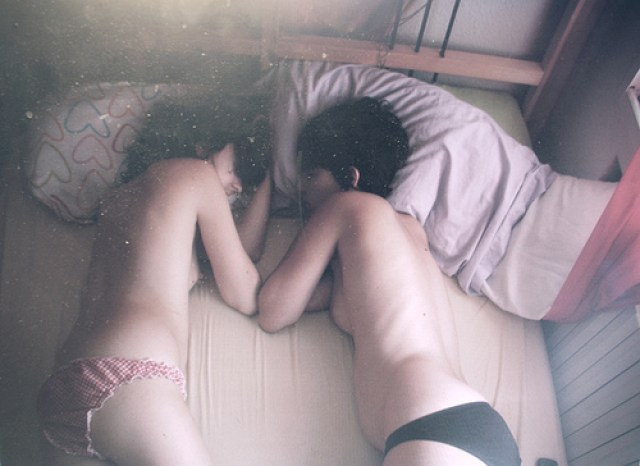 I always knew what Autostraddle was because I was friends with Katrina, but when I was coming out I saw this article in my Internet and when I clicked on it, I saw all my truths. It was my Autostraddle "click" moment. Suddenly, everything made sense. I posted the piece to Tumblr and tagged it #Autostraddle, and before I knew it (and mere months into my queer career), Riese had subsequently lurked my Tumblr, found pictures of Katrina, and told her to tell me to email the crew if I was interested in writing for AS. I am lesbian Tumblr, and it's why I'm here.
---
Laura Mandanas, Contributing Editor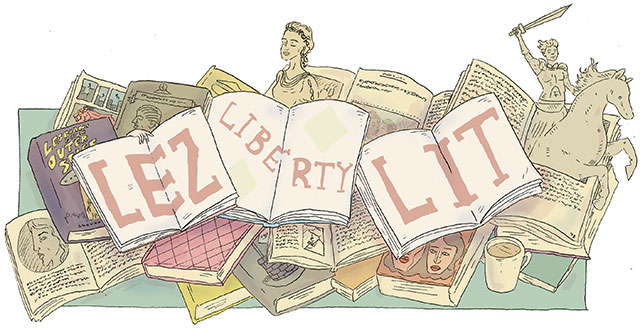 Before I ever heard of Autostraddle, I used to write monthly reviews of lesbian literature for the Lesbrary. I was a hungry baby queer, and I read every post and clicked every link. On June 1, 2011, Head Lesbrarian Danika posted a link roundup that included Writers Gone Wild: Lambda Literary Awards Spark Debate on the Future of Gay Books by Carolyn. I started reading, sporadically (this article by Rachel found me at a time I really needed it!), but what really got me hooked as a regular reader was when Autostraddle started doing Lez Liberty Lit. Because not only did they have smart and funny and awesome thing to say about lesbian lit — now they were doing a link roundup and linking back to the Lesbrary. And I really, really wanted Carolyn and Riese to link to one of my reviews. (They did, eventually. It was beyond thrilling for me.)
---
Mey, Contributing Editor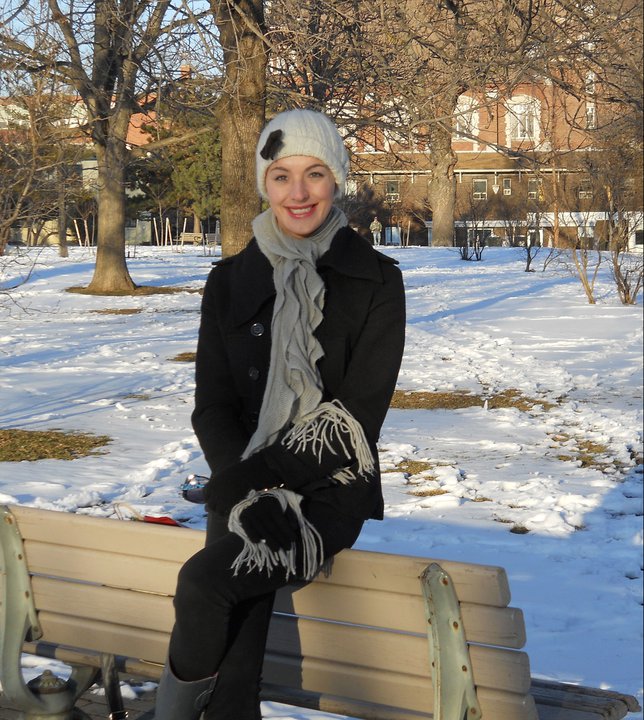 The first thing I can remember reading on Autostraddle was this article by Annika. I already followed her on Tumblr, and so I was really excited to see her doing this series of blogs for a new website (well, new to me at least). After I read her article, I looked around Autostraddle and saw it was this super awesome website for queer women, and until then, most places like that that I found were at least somewhat hostile toward trans women. I was intrigued, and so I started reading other articles on the website and I fell totally in love. But hey, as cliché as it is that this was the article that brought me here, I guess it means that Autostraddle was on the right track in its goal of being a welcoming space for queer trans women.
---
Mari Brighe, Contributing Editor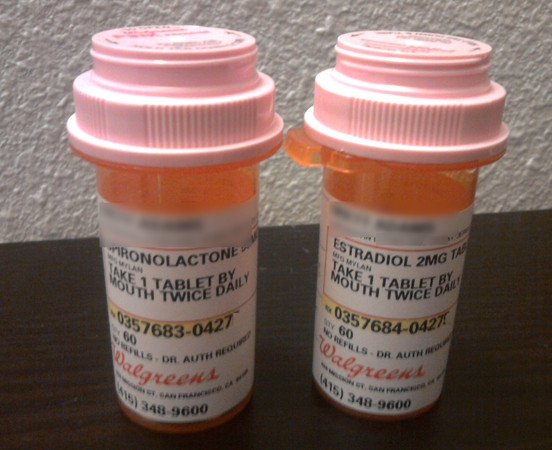 In a word: Annika. When I was a scared, lonely trans girl dealing with complications of transitioning and getting my shit together, Annika's articles on AS were huge source of comfort. I remember thinking "Wow, there's this adorable little trans woman writing for an awesome queer women's website? Maybe things will be okay." This piece in particular was one of my favorites. It also permanently endeared me for Autostraddle for being an awesome queer place where trans women and their writing were welcome.
---
 Hannah Hodson, Contributing Editor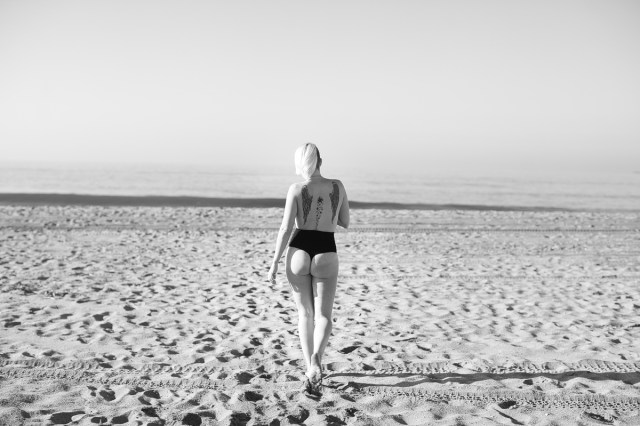 As a bisexual who was only halfway out of the closet, I had relegated myself to googling "boobies" when I wanted to see pretty women, but those images always felt like they were meant for male consumption. Then the Autostraddle calendar girls came to save me from my perpetual tumescence. Empowering images of drop-dead gorgeous women that felt like they were being offered to me, instead of thieved from the bowels of the internet. I rifled through all of them until there were no more to be rifled, and then realized AS does some other pretty amazing things, like gift lists, which confused me because I was like "where are all the whiny people?" Not here. Because I had found the place where queers and feminists could support one another and have a great time doing it. Boobs, News and Brunch. What more can a girl ask for?
---
Maddie Taterka, Contributing Editor
I came to Autostraddle for the relationship tips, and stayed for the dead parent writing. While I don't remember exactly the sequence of events, I am quite certain that I, like so many others, arrived at Autostraddle via the legendary How to Have Lesbian Sex articles. It was in the days of my poring over other websites for queer women in (typically unsuccessful) attempts to learn useful information about sex. While AS certainly satisfied that need, the sex tips weren't what hooked me. The day I really knew AS was the place for me was on the day when Riese published this piece. I read it and I cried over Riese's words of advice for a person who wanted to be there for a friend when the friend's mother died. It was one of the first things I read related to having a dead parent that didn't make me want to roll my eyes and/or scream, but instead, made me feel like someone was holding my hand who really understood what it was like.
I have often felt that my having-a-dead-mom identity is every bit as vivid and critical a part of who I am as all my other social identities. "A Lesson Before Dying," and the other brilliant and beautiful Death Is Sad essays, have given me a place to nurture that piece of myself as much as it has given me a place to nurture my queer woman self.
---
Ali Osworth, Geekery Editor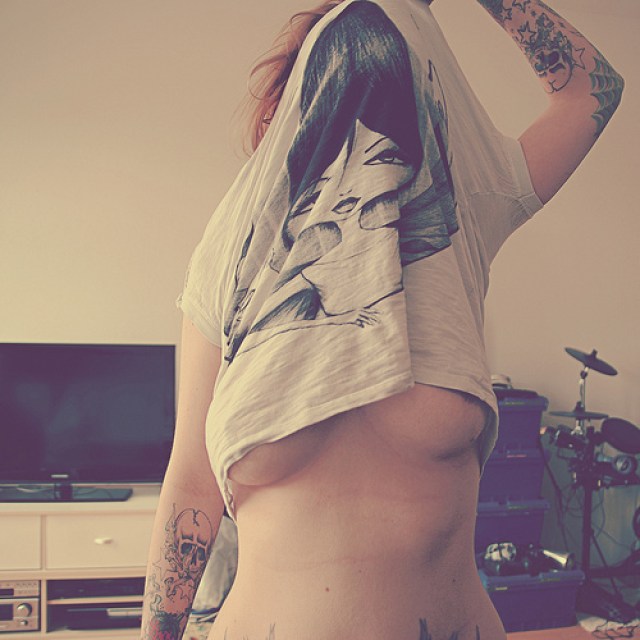 Bear with me if you already know this about me, but I used to be a sex blogger, which I don't really do anymore because I don't really have time to. And I participated in a roundtable for Sinclair Sexsmith's then-project, Butchlab. So I logged on one day and all of a sudden I had a spike in my traffic (my blog wasn't super popular, to say the least, so I noticed). 600 new humans viewed my blog in a two hour window. And I was like, wtf? So I looked at my analytics a little bit closer and found out everyone was coming from this post right here. So I was like, huh, what's this Autostraddle business? And I click through and I was all, whoa. THIS IS THE FUCKING GREATEST! So I started reading that day. Then in 2012 I started dating my now-fiancée. And one of the things I said to her was, man, if I could have my work on, like, Autostraddle regularly? I think maybe then I could die of happiness. And so during one my handstand classes (I used to study circus acrobatics, which is awesome and I'd like to start doing that again), the Autostraddle call for new contributing editors happened. And my then-girlfriend, now-fiancée sent me the link which I checked on a water break and, welp, here we are!
---
Crystal, Human Resources Director
OurChart (RIP)
I'd been struggling to remember my Autostraddle root because I knew a few of the OG staff long before this website was born. Thankfully, Riese reminded me that my gratitude is wholly owed to Ilene Chaiken, the creator of The L Word but also OurChart.com, a lesbian social networking website on which our Editor In Chief, Riese, was a columnist. OurChart.com was kinda amusing but admittedly effective, as Riese and I began to network socially and then a few years later, a bunch of us started this thing. R.I.P. OurChart.
---
Fikri, Contributing Editor; Brittani, Sports and Comedy Editor; Robin, Contributing Editor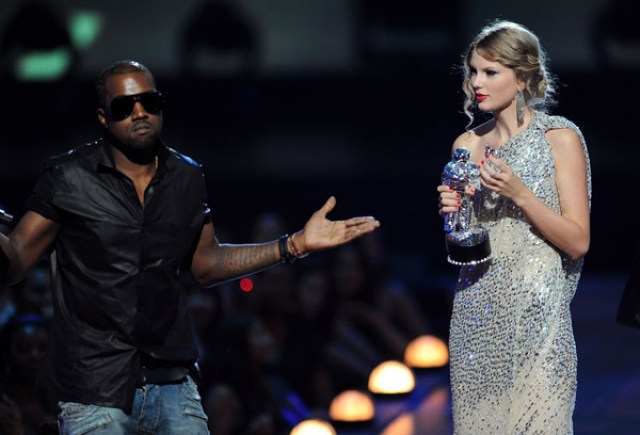 Fikri: Sorry. But not really sorry because it's a great article — it's the infographic that sold me, probably, and the ALHs on those angel boys. And the astute feminist critique of pop culture, obvs, even though I am 1) the worst at pop culture and 2) particularly not a fan of Lady Gaga. More accurately, however, it was the first A-Camp that brought me to the Autostraddle community, which I attended despite not really knowing much about AS back then because I was young and impulsive… and most importantly, my then-crush, now-girlfriend was really into it. Post-Camp I read everything and anything, then I stopped visiting the site for a bit in the resultant overload of feelings, and then the Senior Editors called for new writers and here we are now.
Brittani: I'm not 100% confident the Taylor Swift article isn't what brought me to Autostraddle because the timing works out but I really wish it had been something edgier. And maybe it was because I guarantee I had zero interest in Taylor Swift, BUT the year prior a couple of lady queers performed "Love Story" in drag and so maybe remembering that performance fondly would have been enough for me to read about T-Swift. I don't know! Either way, I know I started reading AS religiously in early 2010. I was taking an intro Political Science class where, under normal circumstances, most people wouldn't attend lectures but the professor was an evil genius and gave pop quizzes that were like 30% of the grade so you had to go. The quizzes were always at the beginning of class but after I took it, I didn't want to bounce because I wasn't that big of an asshole though some people definitely were. Instead, that class became my official check Autostraddle.com time. At that point, there was nowhere near the amount of content that currently goes up and so I'd be super bummed if there was nothing new I wanted to read which led me to going back in the archives and reading a bunch of old articles. The lesson here is only take classes that have wi-fi in the lecture hall.
Robin: Literally the Taylor Swift chart was how I first learned about AS, but I didn't start reading it regularly until fall of 2012, when I was in that weird place of post-college ego-shifting, and Autostraddle was a big conduit for me to learn Stuff They Don't Teach You in School That Would Probably Have Helped You Come Out To Yourself More Healthily as far as cultural history. I was also sad and mostly alone in a new city at the time, which meant a lot of TV, which meant reading a lot of recaps, and now I'm here!
---
Audrey, Contributing Editor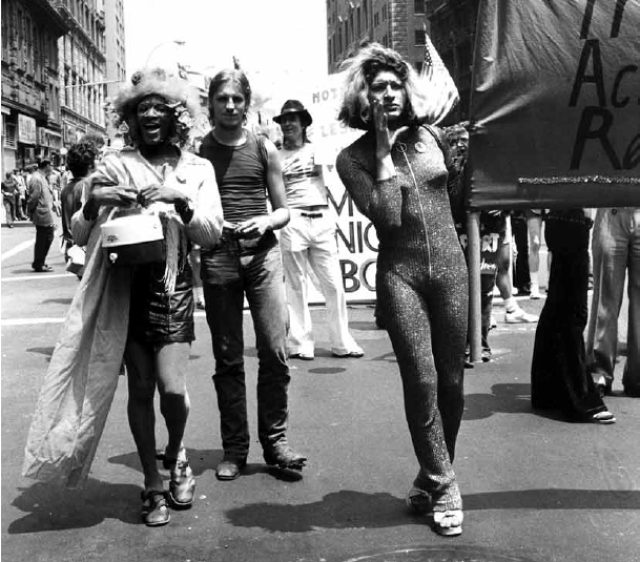 I knew about Autostraddle before I knew about Autostraddle. I had read Carmen's amazing Q&A with Dear Coquette, which I found through Coke's blog, and the top 10 lesbian movies list which a friend sent me. My friend Kelly gave me a So Many Feelings notebook. But these things came to me from various corners and I didn't fully understand the glorious thing I had stumbled into. When I read Katrina's article, it shook me up hard because it articulated so many things I had begun to think and feel in the five or so months since I came out. I shared it everywhere. A couple days later when Kelly mentioned that Autostraddle was looking for a new editor and I said I didn't know what that was. She pointed out I had just posted an article from the site, and I fell down the rabbit hole of personal essays, brilliant culture critique and all around badassery that makes up our little universe.
---
Carolyn, NSFW Editor
I found Autostraddle when the logo was still handwritten and the L Word recapping rampant. I am reasonably sure that Laneia's then-anonymous "Now What?: An Intro to Green, the DIY Movement and Handmade Nation" was near the top of the homepage the first time I ever came to the site, which means I was probably here to look at this piece circa March 2009, but like much of the rest of the internet circa March 2009 the details are hazy. I think I heard about it from a friend, but she might have heard about it from me, and neither of our Gmail archives are forthcoming. I only became obsessed after the spring 2009 call for an intern army happened (I can't find the post but here is evidence that it existed) and I was too underpaid as it was to apply, and so instead I reloaded the post a hundred times until the deadline passed and then reloaded the website a thousand times until the July 2010 call for writers and then I applied and here I am.
---
Alley Hector, Contributing Editor
I heard about it when it was pretty brand spanking new in 2009. I had just been laid off from my job at OregonLive.com and was deciding whether to take the blog I had started there, qPDX.com independent and AS inspired me to say yes to that. Never achieved the level of success that AS did but we were a great local resource for many years. Plus, I saw that AS had a tech/nerd section and I was so excited about the combination of those two things I emailed the then editor of it, Taylor, and we became online friends and then real friends two years later when she moved to Portland and now we live together. So, you know, I think it's served me well!
---
Stef Schwartz, Music Editor
I found an Autowin Top 10 on a Gawker roundup of personal blogs (Gawker used to be really good and very supportive of New York-based media) and then read it religiously and then I bribed Riese and Carly to go to a Northern State concert my company was running so we could meet and be friends, only we left the concert and went to San Loco and maybe drank margaritas? …Next thing I knew I woke up in a bathtub full of ice and my kidneys were gone and it was seven years later and I was the Music Editor.
---
Lydia Okello, Style Editor
I remember that I ended up on Autostraddle for the very first time because I (timidly, in the dark, all alone in my room) typed "I am falling for a girl…" And just like the queer, cooler, older sister I never had, Autostraddle gave me the right answers and helped me simmer down from panic mode. I'm not sure when exactly this happened, my guess is the winter of 2011 'cause I was ~going through~ some thangs at the time and really searching for help. (*cue "Emotions" by Destiny's Child*) Regardless, the witty and hilarious pop culture articles combined with real life queer Dear Abby advice meant a lot to me. In looking into my browser history, though, it seems my first forays may not have been as innocent as I thought. Maybe I clicked over to the "You Need Help Section" eventually but there is a strong likelihood that this gallery was my first interaction with Autostraddle. Yay hot girls. I'm easily won over by makeouts. And I'm still here!
---
Gabrielle Rivera, Writer
Autostraddle found me. Somehow someway Riese & Co. found my first short film "Spanish Girls are Beautiful" and I received a DM on my twitter account from Riese. I had no idea who she was or what an Autostraddle was but I was so floored that someone outside of my world had seen my work and liked it. I couldn't believe that a queer organization/website gave a damn about what some Latina dyke from the BX was doing. And then I clicked on her link and fell in love with the site. Riese asked if I'd be down to write about the experience of making the film and I did and they loved it. I was asked to keep writing about anything and everything I wanted to write about. They didn't put me in some weird brown box. I could just do my thing. Also, I met a bunch of them IRL around the same time and I fell in love there too. No group of people on earth had ever sought me out and claimed me as their own. I'll never ever forget that moment. It's changed and deepened my experiences as a queer human on this earth forever. A family chose me, not because of blood or looks or wealth, but because they could see me pouring my soul out into the world and they knew I was worthy of love just for being here.