It's April, which means girls all over the country are probably fucking in the grass. You know how we do. Girls gotta find a place to kiss girls where we won't get sexually harassed by people other than each other — all this is going on while apparently "the end of sex" has been declared. There are trend pieces about it. It's depressing, but also, about straight people:
I began to imagine that a kind of sex-themed Andromeda Strain had fallen upon the post-30s female population of Earth, causing them to turn away from men. But no, said another friend; sexual disengagement was an equal-opportunity employer when it came to gender, not to mention age.
No mention of sexual orientation because there aren't any queers in this story and it's because we're in a total sexual renaissance where all this new stuff is suddenly available to us.
It's like how straight people probably felt in The Middle Ages, or whenever, all the knights with their spears and the maidens who were probs lying about being maidens, etc.
Basically, what's happened is the straights have culturally appropriated lesbian bed death for themselves, which is good news for all of us here.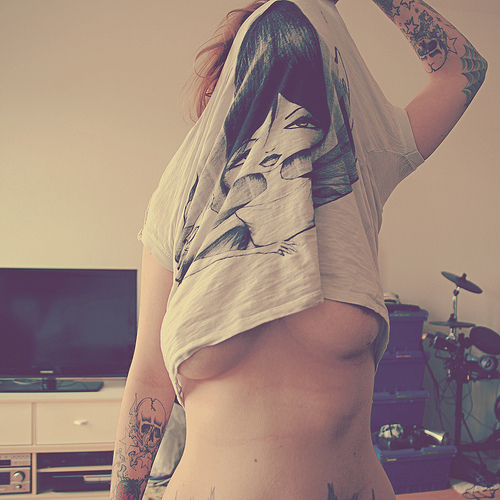 Feministe takes the article to task, however, pointing out something about maybe women not being into their husbands anymore that reminds me of a thing someone said last week — "the key to fixing my sex drive was sleeping with someone I'm actually attracted to." The comments on that article are pretty interesting, too.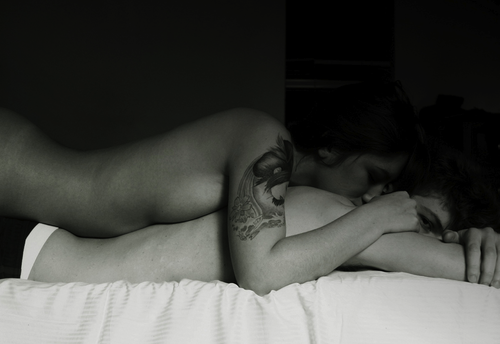 Bottoms Up (Thumbs Up): "Now apparently masculine-of-center people aren't supposed to be bottoms.  In fact, one of Jae's former girlfriends called her appearance misleading.  Um…wtf?  How Jae responded and responds is by making her sexual preferences really obvious and open.  Have I mentioned that we met on OKCupid?  "Bottomwp_postswas in the first sentence of her profile." (@butchlab)
Girl Talk – My Sister Taught Me How to Masturbate: "I was 14 and I was having slippery feelings. I was having them for Roelle, the sophomore with giant tits who told me she liked my shirt, before crawling under a wool blanket to make out with her boyfriend on the front lawn of the high school. I was having them for Eleanor, who told me it was her dad's birthday the three times I asked her to hang out. I was even having them for Colleen, who was only 4'7", and who ate her height in Taco Bell tacos, and who therefore smelled like she had been bathing in a vat of expired salsa." (@the frisky)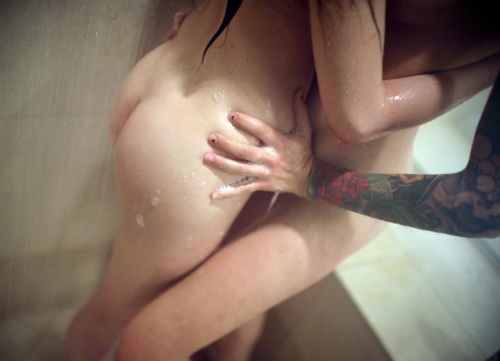 Some arbitrary compilations for people who are into this kind of thing: Celebrities who go Nude for Magazines and 17 Celebrity Nip Slips.
There's this moleskine tumblr you might like. It's in French. This is from it: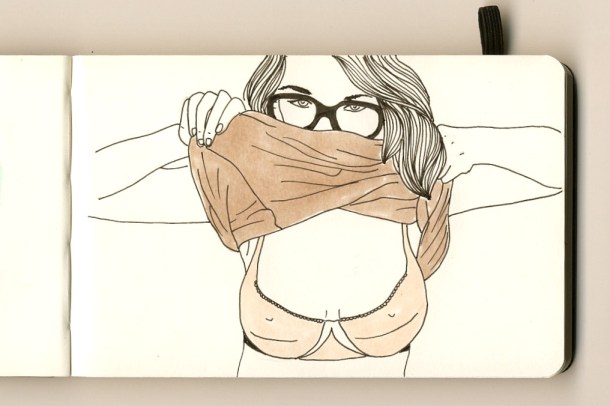 Remember when girlcrushing disappeared? Laneia does. Anyhow, this is even better, it's called "I like ladies" and you'll likely wanna spend a little bit of your afternoon on this tumblr.
Omg! A revolutionary idea: what if making babies isn't the real reason for having sex? (Also, didn't we make this point a long time ago)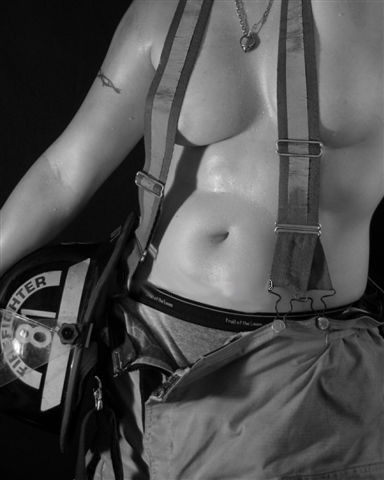 Also have you seen this trailer for Orgasm Inc? Looks intense, and also JUST on topic enough for us to end here:
If you have any feelings about "the end of sex" or any of the other topics discussed in this post, you can share them at this time. Thank you.