Top Ten: The Lesbian Classics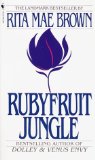 10. Rubyfruit Jungle, by Rita Mae Brown
This seminal novel (based on Brown's own life, apparently) is a kind of romantic fantasy where every childhood, adolescent and adulthood crush becomes a full-fledged romp or affair. It's a fantastic read.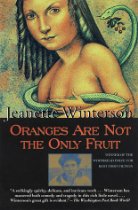 9 .Oranges are Not the Only Fruit, by Jeanette Winterson
Winterson's debut novel — written when she was only 23 — is the story of "Jeanette," who finds her coming-of-age discoveries [like that she's a lezzie] don't jibe with her Evangelical upbringing and God-related goals. Written on the Body and Sexing the Cherry, Winterson's later works, are also must-reads.
Way before its time, this gender-bending fantastical biography introduces us to a sixteen-year-old boy poet who by the novel's end is a married woman in the year 1928. It's widely believed to be an extended love letter of sorts to Woolf's paramour, Vita Sackville-West.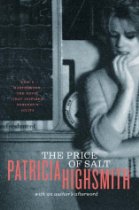 7. The Price of Salt, by Patricia Highsmith
Rumored to be the inspiration for Vladimir Nabakov's cross-country car chase in Lolita, The Price of Salt was published psuedonymously in 1952 and tells the story of a stage designer with a department store day job whose life is thrown into turnaround when she falls in love with Carol Arid, a seductive suburban housewife in the midst of a complicated divorce. The couple's cross-country road trip sets off a chain of events that ultimately lead Carol to be blackmailed into choosing between her lover and her daughter.
6. Annie on my Mind, by Nancy Garden
The controversial young adult novel, published in 1982, tells the story of two teenage girls who pursue their blossoming romance despite opposition from their school and families. The Margaret A. Edwards Award committee noted: "Nancy Garden has the distinction of being the first author for young adults to create a lesbian love story with a positive ending. Using a fluid, readable style, Garden opens a window through which readers can find courage to be true to themselves."

5. The Well of Loneliness, by Radclyffe Hall.
This book is really depressing and might make you wish you were dead, plus it's really long and moves slowly sometimes. But it's one of the most important lesbo books ever and was banned and I'm glad I read it even though afterwards I cried, although I guess that could be 'cause I had just seen Brokeback Mountain too.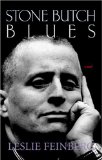 4. Stone Butch Blues, by Leslie Feinberg
Jess struggles with being differently gendered from her 1950's youth in a blue-collar town to a working class butch in the bars & factories of the pre-feminist 60's to trying to "pass" as a man in the 70s when she's left without work or a community.
3. The Autobiography of Alice B. Toklas, by Gertrude Stein
Stein wrote her own autobiography from the viewpoint of her lifetime partner Alice B. Toklas, describing Stein using Toklas' sensibilities, observations and mannerisms. Published in 1933, Stein's most famous work describes Toklas and Stein's life in Paris with iconic artists, thinkers and writers including Pablo Picasso, Erneset Hemmingway, Henri Matisse and George Braque.
2. The Color Purple, by Alice Walker
Bisexual feminist Alice Walker won the 1983 Pulitzer Prize for this critically acclaimed novel which follows its protagonist, Celie, through an abusive childhood and marraige to her eventual empowerment enabled by her passionate relationshp with her close friend Shug.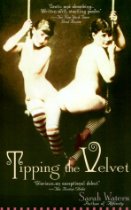 1. Tipping the Velvet, by Sarah Waters
This is one of the most beautiful love stories — and best novels — ever written. The New York Times Book Review noted: "Erotic and absorbing…If lesbian fiction is to reach a wider readership, Waters is the person to carry the banner."