There's a post going around Tumblr right now that pretty accurately sums up how I feel about this year. It's one of those unformatted, semi-snarky text posts clearly designed to get a lot of notes, but I can't deny identifying with the sentiment: "2013 was my character development year which means 2014 is strictly action and story progression and i dont know about you but i'm excited."
That's also how I feel about much of the work that was done in various queer communities this year: There was a lot of development and organizing and education and campaigning and so, so much important vocalizing of needs. We may not have gotten everything accomplished that we wanted to, but in many spheres, from reproductive rights to same-sex marriage to conversion therapy to trans* visibility, we've set the stage for real, concrete change in 2014.
I thought it would be a good exercise for this first edition of my weekly news column, Queer View Mirror, to reflect on some of the biggest things that happened in 2013 — what we were talking about, good and bad, for the last 12 months, and what we can reasonably expect to hear a lot more about in 2014. After this, QVM will be a recap of a single topic that's been in the news that week, including historical background and some more forward-thinking stuff. But for now, let's talk character development!
1. DOMA Dies, Everyone Puts a Ring On It
When my home state of Illinois was considering legalizing same-sex marriage in May, it would have been the tenth state to do so. By the time it finally did in November, it was the fifteenth. Adding New Mexico and Utah, which both legalized marriage via court ruling this month, makes eight U.S. states where same-sex couples can get married today that couldn't one year ago. Marriage is definitely not the be-all, end-all of equality for LGBTQ people, but for many, it is a legal status critical to protecting their families. For others, it's simply something they want to do, and barring them from it is becoming increasingly legally indefensible. There's also something to be said for how legalized discrimination — and the lack thereof — impacts public perception of said group.
The impetus behind legalization in many states has been the collapse of the Defense of Marriage Act, the federal act prohibiting same-sex unions, which was defeated largely by this June's Supreme Court ruling in the case of Windsor v. United States. We've written quite a bit about the story of Edie Windsor and her wife Thea Spyer, who upon her death left Windsor a large inheritance that was promptly taxed by the government, which did not recognize their legal marriage. Windsor's subsequent challenge of discrimination made it all the way to the Supreme Court, which effectively gutted the law when it ruled that using DOMA to bar same-sex couples from federal benefits and protections is unconstitutional. Many state courts have taken the ruling as reason enough to invalidate their own laws barring same-sex marriage, and even where appeals are pending (as in Utah, where a judge has ruled marriages may continue while the state makes its case), marriage equality advocates are hopeful. Though all polls should be taken with a grain of salt, it is encouraging that a number of surveys this year found for the first time a majority of support for same-sex marriage among Americans, and it seems judges and politicians are finally beginning to follow suit.
2. LGBTQ Groups Demand Rights Worldwide
Marriage battles have broken out across the rest of the world, too, and they've often been just as erratic abroad as in the U.S. In July, Queen Elizabeth II approved a bill to legalize same-sex marriage in England and Wales, but not the rest of the United Kingdom. Costa Rica's legislature accidentally passed a bill legalizing same-sex unions, but so far courts have declined to enforce it as such. In Australia, a High Court decision this month invalidated a piece of legislation from October that had legalized same-sex marriage in the Australian Capital Territory. Unlike in the U.S., where couples who marry during brief periods of legalization have been allowed to stay married after the laws are challenged, Australian couples who married during the last two months have been stripped of their licenses. Blargh. France legalized marriage equality after an outbreak of antigay attacks and expressions of homophobia, though many couples have found it still doesn't protect their unions. But sure victories have been won in Brazil, New Zealand, Uruguay, Colombia and France.
But marriage isn't the only right LGBTQ people have to fight for, and in many places the much more basic right to exist without fear of attack or harassment is still unsecured — and in most cases, these situations are direct results of current or former western and western colonialist influences. In Uganda, for example, a long-debated bill punishing homosexuality with life imprisonment has passed; a similarly draconian law in Nigeria was rubber-stamped this month and now awaits only a presidential signature. India's Supreme Court overturned a 2009 law decriminalizing homosexuality, infuriating those in the country who had hoped the original legislation would be a stepping stone to greater security, recognition, and legal rights. In South Africa, where LGBTQ equality was written into the constitution but still struggles for societal support, the death of Nelson Mandela combined with mounting antigay stances among politicians has many activists worried that violence against queer people — particularly "corrective rape" of lesbians, a disturbing trend in the country — will soon increase.
In other ways, though, solid gains have been made. Ireland got an anti-bullying measure for its LGBTQ schoolkids, a French lesbian couple won the right to adopt children together and South and Southeast Asia saw queer visibility skyrocket. Trans* people are coming out and getting more acceptance in some areas, and countries like Germany and Australia allowing people avoid male or female labels on some official documents. A couple of places saw their first-ever pride celebrations, including Gujarat, India, and Podgorica, Montenegro. Serbia held its third annual pride parade despite an official ban on doing so.
3. Visibility Increases for Trans* People, But Doesn't End Violence Against Trans* Women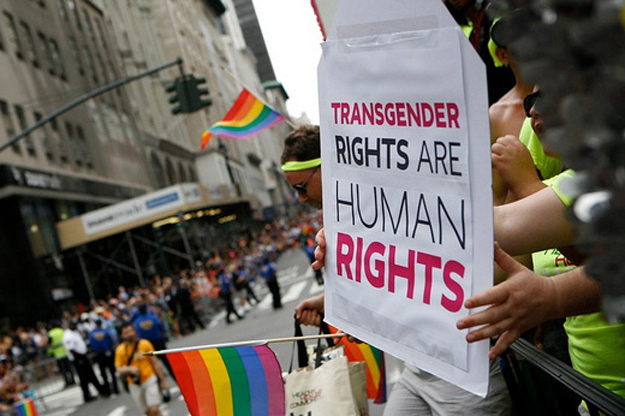 Trans* people, and women especially, have made a mark on the public sphere this year, whether through representation on popular television shows or through horrifying cases of assault and mistreatment in the justice system. Though not everyone is doing it right (many are getting it really, really wrong) some media outlets are trying harder to properly address trans* people in their coverage of these events. Laverne Cox and CeCe McDonald both made my list of top queer women of 2013, and commenters on that story pointed out a handful of other trans* women who could have easily joined them, including Chelsea Manning, Janet Mock and Laura Jane Grace. Some young trans* people are demanding and winning legal protections in schools, and parents are creating more safe spaces for their gender nonconforming children. Even in countries where anti-trans* sentiment is strong, trans* communities are growing and speaking out against violence. Everywhere you look, trans* individuals are demanding recognition, and not as the demeaning caricatures they've long been associated with.
But these are baby steps — important baby steps, but baby steps. The pressure is on to guide those new to representing trans* folk — I'm looking at you, Two And A Half Men — are doing it in a respectful, informed way. But still, shows like Glee and movies like Dallas Buyer's Club, which consider themselves allies to trans* folks and are lauded as such, are failing miserably to offer positive and constructive portraits of trans* life or to include trans* folks in the development or execution of their work. In this way, trans* media representation is presently not dissimilar to where gay and lesbian media representation was at in the '80s.
I've seen people like Cox and Mock and our own Autostraddle writers who have made sure that at least some of the discussions going on about trans* people are done with care as well as a critical eye. Still, there is a lot of ground left to cover, particularly when it comes to stopping anti-trans violence and making the LGBTQ rights movement as inclusive as its acronym suggests.
Trans* women, especially trans* women of color, still face terrifying amounts of violence, and little chance of seeing justice for their attackers. The murders of women like Islan Nettles, Domonique Newburn, Brittany Stergis, Betty Skinner, Amari Hill, Eyricka Morgan, Kelly Young, Ashley Sinclair, Cemia Dove, Diamond Williams, and many more show us that in some ways, the most important takeaway when it comes to trans* issues in 2013 may be how far we still have to go. Charges against Nettles' murderer were recently dropped, and many of these murders aren't being classified as hate crimes; it's clear that as a culture we have a lot more work to do in making sure trans women and trans women of color are safe, and for the legal system to hold someone accountable when they're not. This was the year that saw increased outrage over trans* women's mistreatment in prisons, but not a solution to their problems. And that should be the goal for next year — to take all this knowledge and anger and turn it into concrete change.
4. Sochi Olympics Could Be the Best or Worst Thing to Happen to Gays in Russia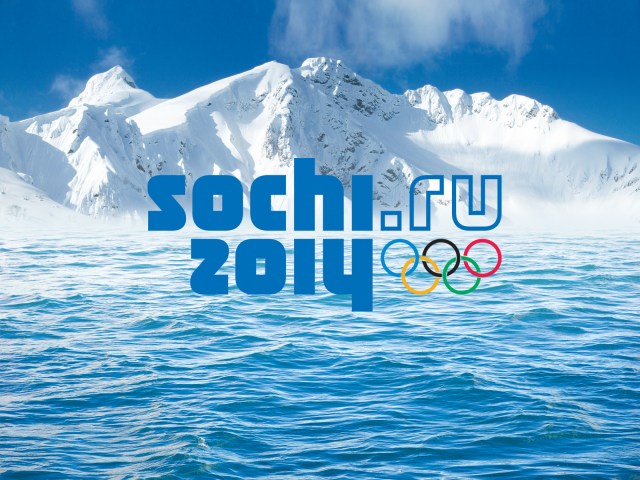 The Olympics are headed to Sochi, Russia in 2014, and, given the country's dangerous and repressive laws against gay "propaganda", the world isn't sure what to do about it. President Barack Obama is skipping the Olympics but sending LGBTQ Americans in his place. Gays are boycotting Russian vodka (although the impact of this move is up for debate). International celebrities are facing sanction to wave rainbow flags during trips to the country. Many are calling for a complete boycott, similar to the 1936 Berlin games. Athletes are coming out in droves and assuring the world they'll compete in Sochi anyway. Still, Russia is cementing its stance as a homophobe's heaven by passing laws.  In the meantime, Russia's laws have spurred horrific attacks against gay teens (who, uhh, don't deserve protecting, apparently). There has been some hope that the government is softening its anti-gay stance, but then everyone started second-guessing that as a political tactic to make the Olympics a success. Until we hear more discussion (and more solid commitments) from Russian leaders, it's hard to say what the best tactic is going into the games.
5. Everybody Comes Out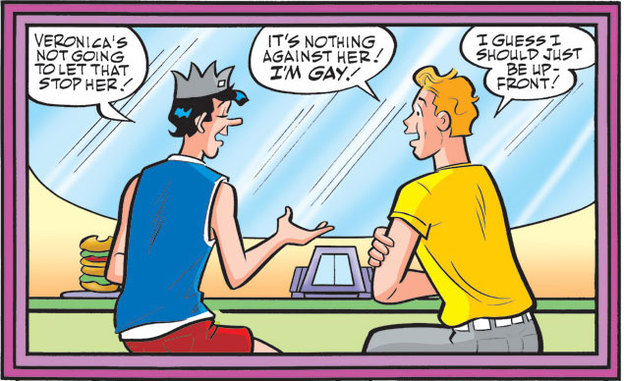 Coming out is a double-edged sword for most of us; for celebrities or people otherwise in the larger spotlight, it is even more loaded. Regardless, the backlash to coming out has changed radically. 2013 was a big year of coming out for politicians, actors, journalists, athletes, musicians, television and comic book characters, scientists and many, many more. Elsewhere, debate erupted on why we come out, when we should do it, what we say when we do and what it means if we don't. Regardless of why or how we come out, though, doing so is an important personal and political act. It asserts our right to exist, reminds those who oppose us that we aren't going anywhere. And if 2013 felt like we found a new fellow queer a day, I can't wait to see what 2014 brings.
And that's it! Well, it's not everything, of course, but we'll dive into more after the new year. For now, go pick out your best sparkly outfit, buy some champagne, and get ready to party. We made it through 2013! See you next year.
---
Queer View Mirror is a weekly news recap focusing on one topic per week. (Except this first one, which covers the whole year.) I'll take you through the history of the topic, the most current events and where to go to learn more. Use what you read here to write a research paper, be a better blogger or impress people at parties. Or as an excuse to never read the newspaper again. You do you. If there's something in particular you want to hear about, email kaitlyn@autostraddle.com and let me know!