From time to time this summer, it's felt like the television goddesses might be really looking out for us. Orange is the New Black has more queer female characters than any American hour-long ensemble show since The L Word, for starters, and that's really just for starters. The Fosters, which had all the potential to be watered-down prime-time pedantic family fare, is this summer's sleeper success, and everybody seems to introduce it into conversation by tentatively offering "So I've been really into The Fosters, actually?" I mean, nobody's even up-in-arms that apparently something terrible happened to Naomi and Emily on Skins: Fire! (I've avoided all spoilers and have taken the advice to skip watching it, so I've got no clue what this terrible thing actually is.) Let's gaze at these brand-new gay faces, shall we?
15 Queer Characters and 1 Probably-Queer Female Character of Spring/Summer 2013
16. Samira Wiley as Poussey in "Orange Is the New Black"
The thing about Poussey is that she's yet to declare a lesbian allegiance. But she's gay right? Probably? In one of the earlier episodes, she mentions how a girl in a magazine has nice legs, so… plus we all have crushes on her so it must be true.
15. Jess Macallan as Josslyn in "Mistresses"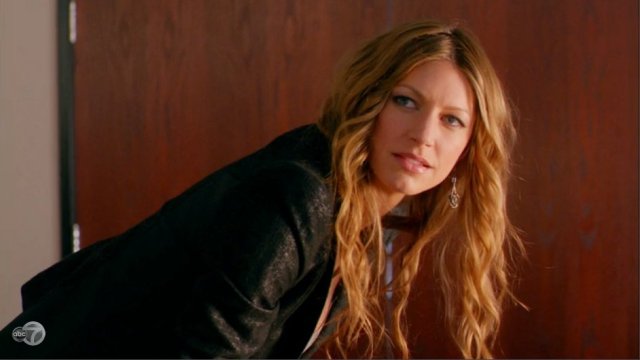 She's decided to take the plunge with Alex! We're keeping our fingers crossed that this lesbian storyline keeps coming and coming, but so far it'd seem that ABC is not paying attention to how crossed our fingers are. So maybe we should just uncross them and fingerbang.
14. Taylor Schilling as Piper Chapman on "Orange is The New Black"
Whether you love her, hate her or love to hate her, you're gonna watch every episode of Orange is The New Black like 47 times.
13. Aeriél Miranda as Shana on "Pretty Little Liars"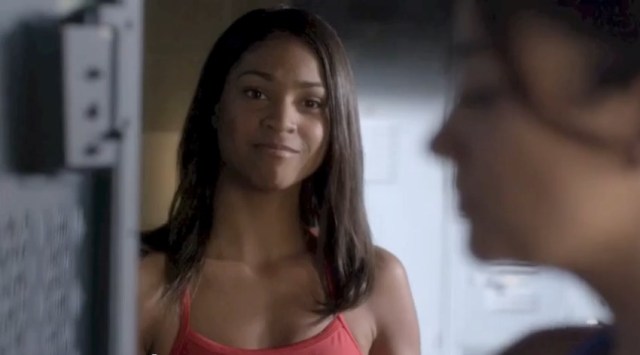 Because Pretty Little Liars exists in this weird parallel universe where school is almost and never in session and there are no seasons, it's totally probably that a lezzie breast-stroke fan would transfer to Rosewood mid-year to join the swim team, ensuring a semi-permanent presence on the program.
12. Shane as Lena on "Ray Donovan"
Ray Donovan is a really bad show about broody men who cover up the gross things done by other broody men. But then there's Kate Moennig and she's playing gay again, yay! (Pro Tip: Her part is not substantial enough to justify actually watching this show.) What this show needs is to bring Alice Pieszecki on as Shane's humorous sidekick.
11. Madeline Brewer as Tricia Miller on "Orange Is the New Black"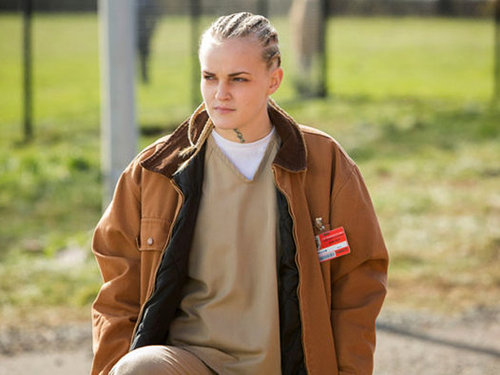 Oh Tricia! Tricia with your terrible cornrows and your tender earnest heart. You beat on forever in our bosoms.
10. Tatiana Maslany as Cosima Niehaus in "Orphan Black"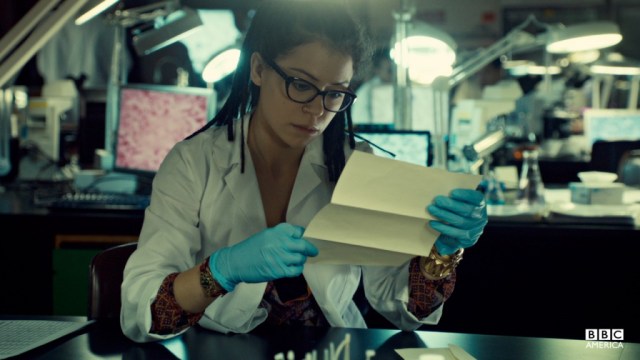 Personally, if I was in the cloning business, I'd make all of them lesbians. But just one dorky nerdy lesbian in fisting/lab gloves will do for now.
9. Teri Polo as Stef Foster on "The Fosters"
It's time for Meet The (Gay) Parents, and this one looks positively smashing in uniform, when lecturing her children, or when casting lusty gazes towards her wife Lena.
8. Uzo Aduba as Suzanne Warren in "Orange Is The New Black"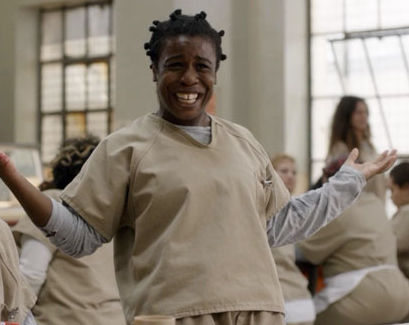 SHE'LL THROW HER PIE FOR YOU. What else do you need from a lady? Okay okay: she's hot and she can sing. There you go.
7. Lea DeLaria as Big Boo in "Orange Is The New Black"

Holy fuck, it's a butch lesbian played by an actual butch lesbian and it's on the actual television! It's all really happening! What will they think of next? (Hiring Julie Goldman, we hope.)
6. Shannyn Sossamon as Alex on "Mistresses"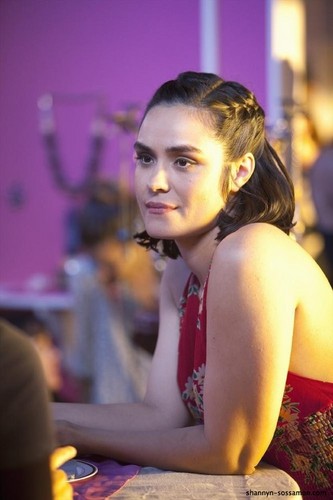 At first you might not even notice that it's your #1 crush Shannyn Sossamon playing Alex, 'cause she's so demure and conservative and wears sunddresess and usually Shannyn has an alternative lifestyle haircut and some kind of aggressive piercing or clothing situation. But not here! Here she is Alex and she is a lesbian. Ta-da!
5. Natasha Lyonne as Nicky Nichols on "Orange Is The New Black"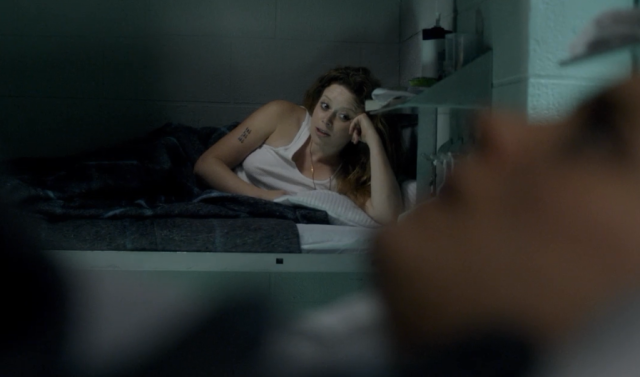 Playing gay in But I'm a Cheerleader wasn't enough for Natasha Lyonne, whose wisecrackingly hilarious Nichols has re-warmed us all to Lyonne forever and ever amen.
4. Bex Taylor-Klaus as Bullet in "The Killing"
As a Salon.com writer who doesn't forget to watch this show every week like I do wrote in The Killing's breakout character is a butch teenage girl: "Bullet is not a character you see on TV very often: She's a teenage lesbian, very butch, the sides of her head shaved, her dark hair coming down in a hank toward her eyes… Bullet is smart and competent and generous and tough — or she certainly wants to be seen as tough… She takes a macho, protective attitude toward the other girls in her life…  She is bossy and pugnacious and, despite living for years on the street, still burns with the conviction that some things just are not fair — so not fair she has to try and change them."
3. Laura Prepon as Alex Vause in "Orange is The New Black"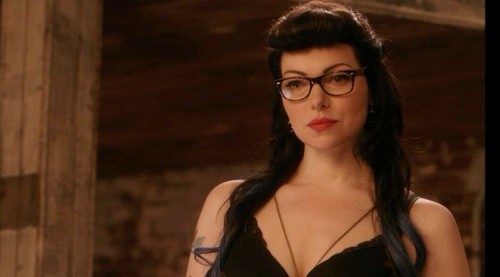 I feel like a lot of you people wanna have sex with this character. I don't know, it's just an impression I get.
2. Laverne Cox as Sophia Burset in "Orange Is The New Black"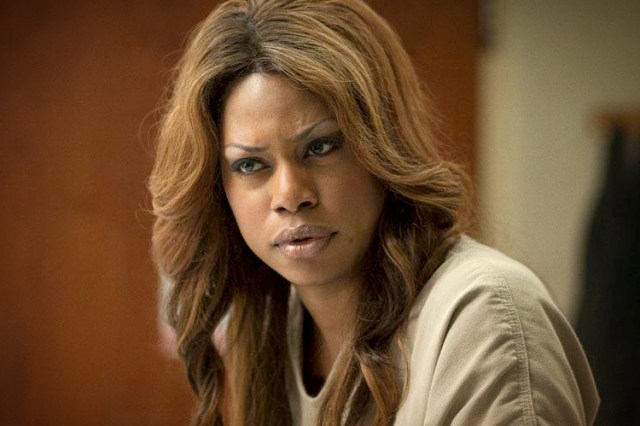 A lady-loving transgender woman of color? Yes, please! Sophia Bursett is resilient, strong and funny; delivering some of the show's most hilarious and most heart-wrenching moments. Laverne Cox also got the chance to work with her twin brother — he plays the pre-transition Sophia in Episode Three's flashbacks.
1. Sherri Saum as Lena Adams in "The Fosters"
Do you wish Lena was your Mom or your wife? I know, it's hard to figure out sometimes. Just stay calm and watch The Fosters forever, and welcome to a brand new day for lezzer television.