Today is the 15th annual International Transgender Day of Remembrance. This is the day where we come together to honor and remember all of the trans* people killed due to anti-trans* violence during the year. TDoR was started in memory of Rita Hester, a trans woman murdered in November 1998, as a memorial to trans women specifically. Sadly, more than a decade later, things are still extremely grim for trans* people both in the United States and abroad. According to Transgender Europe's Trans Murder Monitoring project, 238 trans people were killed in the past year in cases of anti-trans violence. That's one trans* person being murdered every day and a half. In the United States there were 16 cases of anti-trans* murders, one every 24 days. While these statistics include a wide range of trans* people, the truth remains that the vast majority of victims of anti-trans* violence are trans women, and specifically trans women of color, particularly black and latina TWOC (especially in Latin America). If you have a strong stomach, you can take a look at this list of trans* people who were murdered this year, but be careful, the list is very hard to read. It's impossible not to cry when you see how many young people there are and how many of the causes of death are frighteningly violent.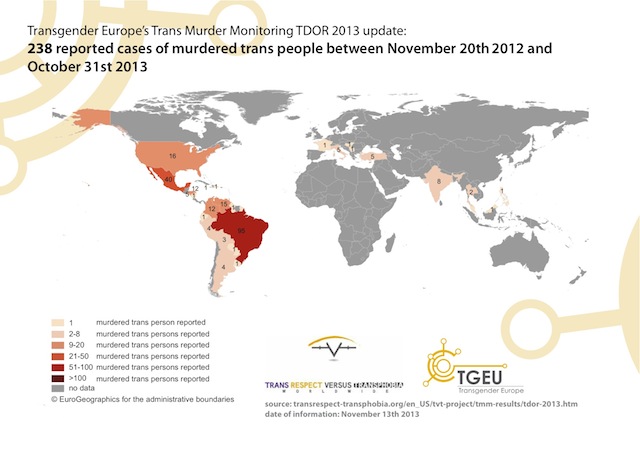 On Transgender Day of Remembrance we want to honor all of the people who died. We want to make sure that they are not forgotten. One way to do this is to celebrate the lives of trans* people and appreciate those we still have with us. So today we're presenting you a list of some of the awesome things that trans* people did this year and some of the victories that we've won.
This year saw the emergence of trans woman of color Janet Mock as one of the leading voices in transgender advocacy. Her book Redefining Realness comes out next February.
Thanks to the efforts of Calliope Wong and the college gender and sexuality advocacy group Q&A, Smith College put together a committee to address the fact that they wouldn't admit a trans woman. Another women's college, Simmons took it a step further, and actually admitted a trans woman as a student.
GLAAD made the announcement that they would be officially changing their name from the Gay & Lesbian Alliance Against Defamation to simply GLAAD in order to show their commitment to supporting transgender rights.
DC Comics introduced its most mainstream transgender character yet when Batgirl's roommate Alysia Yeoh came out as trans in Batgirl #19. The same month in the Marvel universe, a young Moloid named Tong came out as a transgender girl in FF #6 (a comic about a replacement Fantastic Four). This means there are two transgender characters in regular mainstream comics.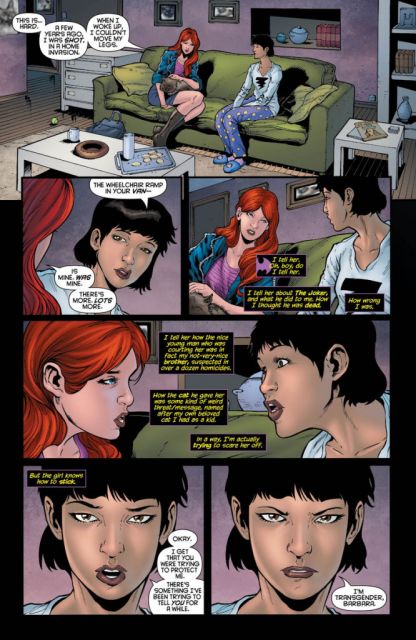 The first annual Trans 100 list was set up to honor the work done by 100 diverse and hard-working trans* people.
In May, MMA fighter Fallon Fox won her first MMA fight after coming out as trans.
In June, elementary school student Coy Mathis showed the world how awesome she is and won a victory for trans* students everywhere when the Colorado courts ruled that she could use the proper bathrooms and facilities for a girl like herself.
Delaware passed a statewide Gender Identity Nondiscrimination Act, which protects trans* people from being fired or losing housing due to their gender identity with thanks to activist Sarah McBride.
Several cities including San Antonio and my hometown passed LGBT non-discrimination ordinances.
With the debut of the Netflix original series Orange is the New Black we saw the breakout success of transgender actress Laverne Cox. In a show filled with nuanced performances, Cox has gotten the highest praise for portrayal of transgender prisoner Sophia Burset.
Transgender advocates in Malaysia fought to get equal access for trans* people despite moves to undermine their efforts.
After coming out as trans last year, Laura Jane Grace and her band Against Me! released the True Trans EP.
For the first time, trans women started winning employment discrimination suits in front of the Equal Employment Opportunity Commission.
In August, California became the first state to pass a law saying that transgender students will have access to the programs, athletics and facilities consistent with their gender.
America's Next Top Model had its second ever transgender model in 19 year-old Virgg.
The American Bar Association passed a resolution rejecting the use of the so-called "trans panic" defense for murder.
Alex McNeill became the first openly transgender leader of a mainline Protestant group when he was selected as the Executive Director of More Light Presbyterians, an organization that promotes the acceptance and inclusion of LGBTQ people in the Presbyterian Church.
Skylar, a 12 year old girl in Georgia, won her fight to be able to use the proper bathrooms at school.
The country's largest federation of unions, the AFL-CIO added an amendment to its constitution that affirms that they will officially start to fight for workplace protections for trans* people.
Cassidy Lynn Campbell, a transgender teen at a California high school, was voted Homecoming Queen by her fellow students becoming the first transgender student to hold that title in her school's history.
Transgender models including Nicole Gibson, Ines Rau and Arisce Wanzer exploded onto the fashion scene.
MAJOR!, a documentary exploring the life and work of trans woman of color trailblazer and Stonewall veteran Miss Major Griffin-Gracy reached its funding goal and won IndieWire's Project of the Month in October.
Fashion designer Ari South returned to Project Runway after coming out as transgender during the three years between the seasons she competed on the show.
New Hampshire high schooler Ray Ramsey was elected Homecoming King by a landslide by his fellow students.
British trans* advocate Paris Lees participated in the BBC's "100 Women" event after being named the "most influential LGBT person" in Great Britain for 2013.
In the past few weeks over 40,000 people have signed a petition asking Victoria's Secret to make Carmen Carrera their first ever transgender model.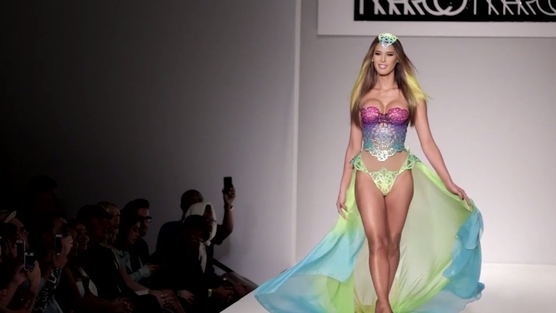 A gender identity-inclusive version of the Employment Non-Discrimination Act passed the Senate. ENDA would provide federally mandated protection for LGBTQ people in the workplace.
The Out100, a list of "the year's most compelling LGBT people" included many trans* people including Laverne Cox, Kate Bornstein, Janet Mock, Cassidy Lynn Campbell, Zachary Kerr, Jazz and Calliope Wong.
Jeydon Loredo, a transgender high school student in Texas, wore a tuxedo in his senior portrait. After a fight with the school district, he won the right to have that picture in his yearbook.
After changing their name to reflect their commitment to trans* issues, GLAAD appointed its first transgender cochair, Jennifer Finney Boylan.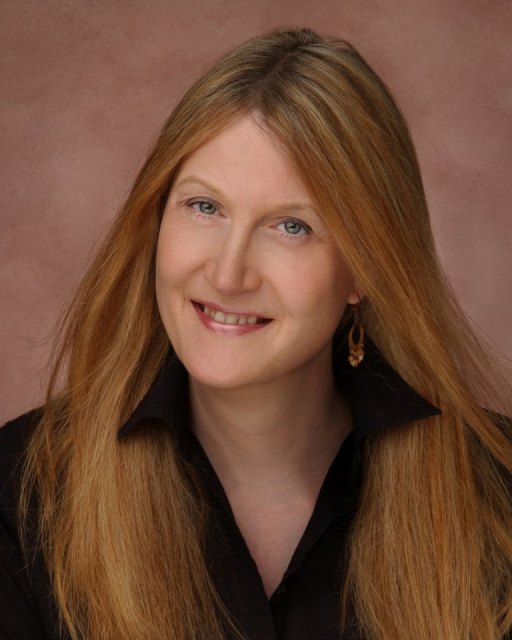 This time of year it's very important that we remember those of us who have died due to ignorance, hatred and fear. Trans* people everywhere have the right to live. And when we do live, we are able to accomplish amazing things. Let's hope that the upcoming year will see a dramatic decrease in the number of trans* people that we must memorialize and look forward to another year of great strides forward for the transgender community.