Hello, brussel sprouts! This week I discovered a video of Mily Cyrus covering Lana Del Rey and it was like all of the frustrated and conflicted parts of my soul immediately started making out.
Here's the stories we missed while I was trying to like the video for "Bound 2" instead.
Bill O'Reilly and Other Transphobic Bigots Who Are Obsessed with Sex
A round-up of this week's all-time total douchebags.
+ Bill O'Reilly's a total transphobe who can't seem to grasp any concept unrelated to sexual activity – even kids trying to simply go to the bathroom. Pretty telling, huh?
O'Reilly's delusions about transgender people — and primarily transgender children — have nothing to do with real people (or reality, in general). What never gets mentioned during these segments is the fact that the provisions of the California [bathroom] law are actually nothing new. Schools across the country have had identical policies on the books for decades, and students have continued on with their lives, using the bathroom, playing sports and being kids, without incident.

The Los Angeles Unified School District has maintained such a policy for ten years without a single case of harassment. Ditto for schools in Illinois, Maine, Nevada, New Jersey, Georgia and the other states where these protections exist. Because these policies aren't about harassment or sex — they are about safe and equal access to school facilities. For most people, allowing kids to use the bathroom is uncontroversial. But not for O'Reilly, who willfully depicts, time and again, transgender children as predators.
The target of O'Reilly's vitriol sometimes shifts from lawmakers and school administrators to parents of transgender children, but ultimately, it always ends up coming back to the kids themselves.
+ NOM has also joined up with California conservatives seeking to kick kids out of their preferred restrooms in a not-unprecedented act of impending irrelevancy.
+ The Texas National Guard refuses to honor the housing benefits guaranteed to same-sex couples in the program.
+ Liz Cheney sold her gay sister out for a shot at one of Wyoming's Senate seats, proving that she's earned being related to a "Dick."
+ Note to Humanity, especially white queers: "Queer" is not like "The N-Word."
You Should Give / You Should Get Into It
What You Will Find in Ms. Fit

What You Will Not Find in Ms. Fit

The Fastest Way to Lose Belly Fat
The Real Reason Your Skin is So Oily
Three Weird Foods for Weight Loss
Lean Sexy Legs and a High Tight Tush: Get Them Faster Than Ever
11 Skinny Holiday Cocktails
+ Submit to Rainbow to be the queer wedding culture you'd like to see in the world.
+ Sundays at Cafe Tabac: better than brunch.
The early 90's was a fierce time to be a lesbian in NYC. We were breaking rigid boundaries of past definitions of identity and lesbian nightlife thrived like no other time in NY's history.

Nowhere did this empowerment emerge with such elegance and style than at the top of the stairs every Sunday night at Café Tabac. The media defined this event as the "birthplace of lesbian chic," and outside sources continue its attempts to define our community. This film aims to write our own history as we lived it.
All Around the World Like La La La La
What's it like to be gay in ___________? Now you know.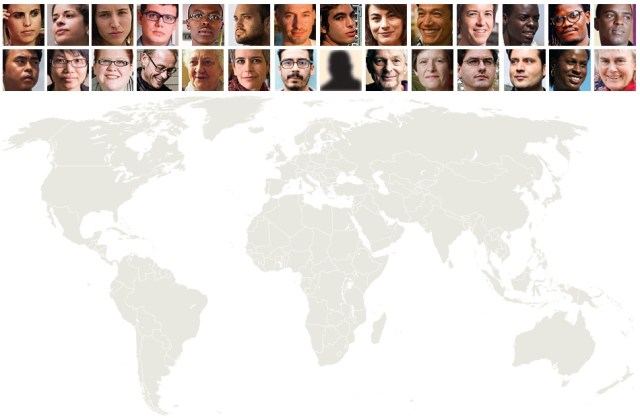 Idol Worship, Part II: Don't F*ck with Frida
Someone tell this Tumblr artist that Frida Kahlo looks perfect just the way she is, thankyouverymuch.
"Okay so I know this is kinda taboo but anyways.

Frida Kahlo: Not too easy on the eyes. I mean she's got the lady-mo and the monobrow thing going on. She didn't know where to put her blush or what shade lipstick would obviously suit her skin tone. Really, she's a bit of a wreck. So this got me to thinking. What would have happened if her girlfriends had done the right thing and taken her to a beautician, (which clearly needed to happen)? I did a subtle re-paint over the top of her original self-portrait to "conceptualize" what it would have looked like if she had been whisked off to Beauty Works or the likes….I didn't want to alter the integrity of the original painting too much. What do you reckon?"
(I reckon you don't understand sh*t.)
The Gays and God
+ Rev. Frank Schaefer could be defrocked for officiating the marriage of his gay son. In other news, it's called "defrocking."
+ Schaefer's ordeal ignited passions within the Methodist church, and led 30 of his colleagues to officiate same-sex weddings in his defense. He's living proof that if churches and religions overall don't get the motherfucking program, they'll get left behind.
While public support for same-sex marriage shot up in the last ten years—in 2003, only 33 percent of the public supported gay unions; today, 55 percent do—polls have generally shown attitudes among religious folk trending upward more languorously. But those who study religious opinion say the trend line among the faithful began to shoot up between 2008 and 2009. "The sea change has hit among religious organizations," says Robert Jones, CEO of the Public Religion Research Institute (PRRI), a think tank in Washington, D.C. "Overall, what we're seeing are the changes in American culture broadly reflected in attitudes of religious Americans as well." The rise is driven by young people, who tend to favor same-sex marriage, and the increasing number of Americans—both religious and not—who personally know someone who is gay, which studies show is the best predictor of attitudes on gay unions.
+ Jack Andraka is a 16-year-old gay science prodigy who developed an early-detection test for pancreatic cancer. And the Pope f*cking loves him.
This Just In: The Rainbow Flag Offends Assholes
Conservatives are more offended by the rainbow flag than the Confederate flag because they remain unable to grasp the concepts of our democracy.
The poll asked respondents — who were 42 percent "somewhat conservative" and 34 percent "very conservative" — two questions: 1. "Do you think high school students should be allowed to wear confederate flags to school, or not?" and 2. "Do you think high school students should be allowed to wear gay pride flags to school, or not?" The results were surprising.

A full 43 percent of respondents said high schoolers should be allowed to wear the Confederate flag to school, but only 28 percent said the same of the rainbow flag. The most startling result, however, was the 57 percent who said that high school students should be banned from wearing the rainbow flag to school.
A Change Would Do You Good
+ Carmen Carrera might be the first trans* Victoria's Secret Angel!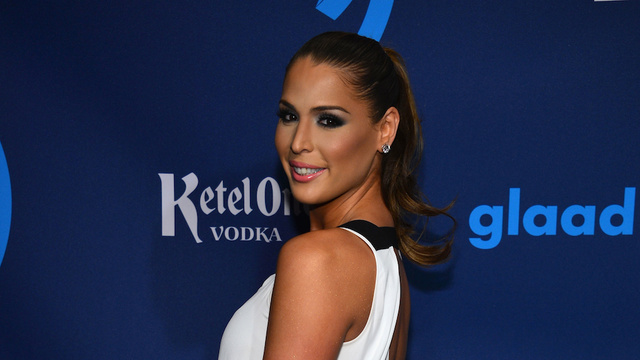 + Trans* inmates in Harris County, TX are now governed under a new anti-discrimination policy which protects their rights and safety and respects their gender identity.
+ The story of Latin@ activists who brought trans* rights to Massachusetts:
+ As Native American tribes come around to gay marriage, more folks are coming out and making little queer lives together. But for some, it was never an issue.
"It's something we have accepted since time immemorial," said Michael Finley, 35, chairman of the Colville tribes' council, which voted unanimously to allow gay marriages in September. "If they choose to marry someone of the same sex, they should be allowed to do so, and they shouldn't be discriminated against."