Unpopular opinion: as soon as Halloween is over, it is officially holiday season. Obviously then, the first thing on my agenda for November 1st was to buy matching holiday pajamas for my girlfriend and me. As I furiously perused the internet on the morning of November 1st though, I realized that finding the perfect pair of PJ's wasn't so easy. My girlfriend is a petite butch who doesn't feel comfortable in a lot of women's clothes, while men's clothes are too big. How to find PJ's for both of us? Plus, many of the options I found were weirdly gendered and disturbingly heterosexual (see these and these).
To save you from witnessing such atrocities, I've rounded up the seven best online options for the gayest and coziest holiday pajamas. There are PJ's for femmes, butches, androgynous dykes, and everyone in between. After all, nothing says, "I love being gay with you!" like the perfect set of matching pajamas. Buy them for your fiancée, buy them for your best friend, buy them for your roommate. You get matching PJ's! I get matching PJ's! Everyone gets matching PJ's! It's campy and gays love camp!
---
7. For an affordable and classic take on matching PJ's, these ones from Old Navy are a good option. You can shop these in "regular" or "tall" and the sizes range from XS to XXL.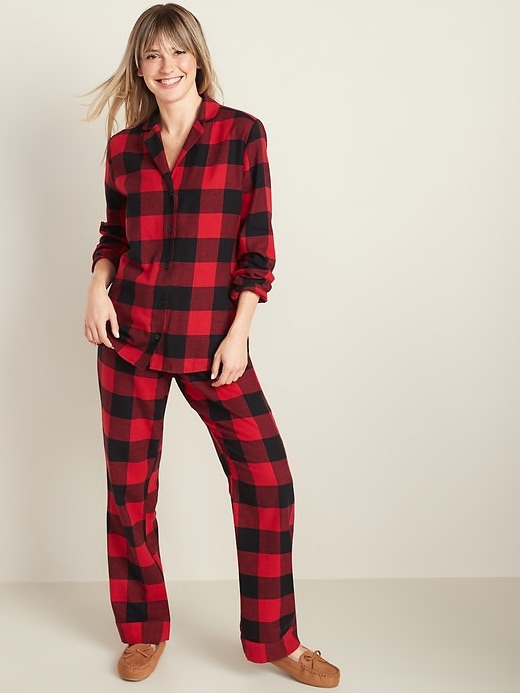 6. Holiday llamas! Are these pajamas kind of tacky? 100%. Do I care? No. Listen, I've given you several classy options for the pajamas of your wet dreams. I think you deserve at least one tacky option too. Shop this affordable set from Target.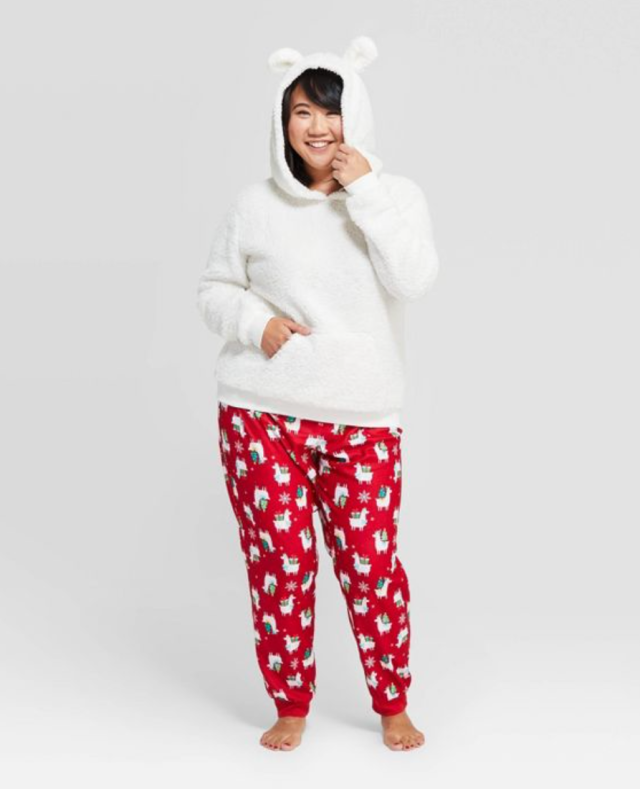 5. I love this cozy take on Christmas plaid. These thermal PJ's come in a variety of sizes making it possible for you to match every single one of your four roommates.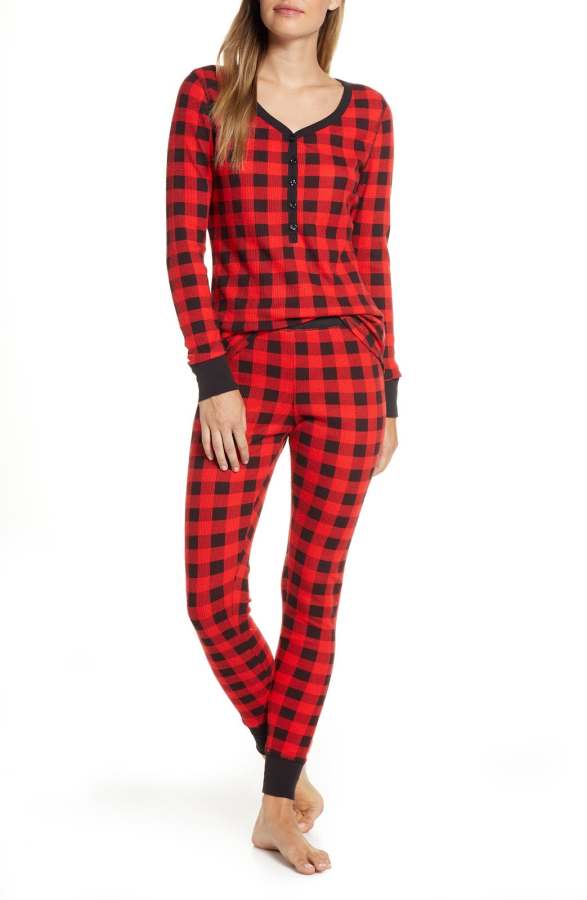 4. I love this pajama set because it looks unisex and it doesn't scream "Christmas!" I also find the candy cane stripes to be irresistibly cute.
3. These pajamas are sexier and more pricey than the others on this list but this gorgeous silk set would be an amazing gift for your Sagittarius or Capricorn BFF. As a December baby myself, I can attest that we love luxury! Or buy a matching set for both you and your wife for some cozy times in front of a fireplace.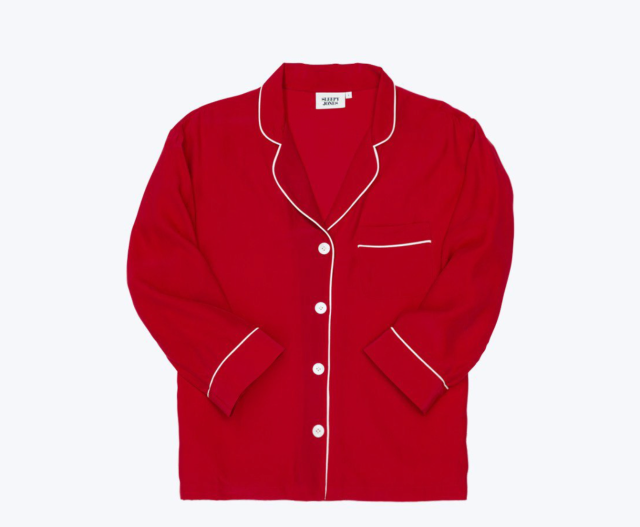 2. These adorably patterned long johns are cozy and gender neutral. This print comes in adult sizes from XS to XXL but they also have kid sizes. Cute for matching your kids or perfect if you have a tiny butch girlfriend.
1. My top pick is undoubtedly from TomboyX. They have matching long john pajama pants, boxer briefs, sports bras, and bikinis for every gender. These are made with sustainably harvested materials and they are also hella comfortable. The holiday collection has so many print options that I couldn't pick my favorite. The "Best In Snow" print? We love a pun! Holiday nutcrackers? 100% yes! A very subtle candy cane print, in case you don't celebrate Christmas but want to join in on the fun? They have that too. But the best part? TomboyX is a queer women owned company. Hell yes.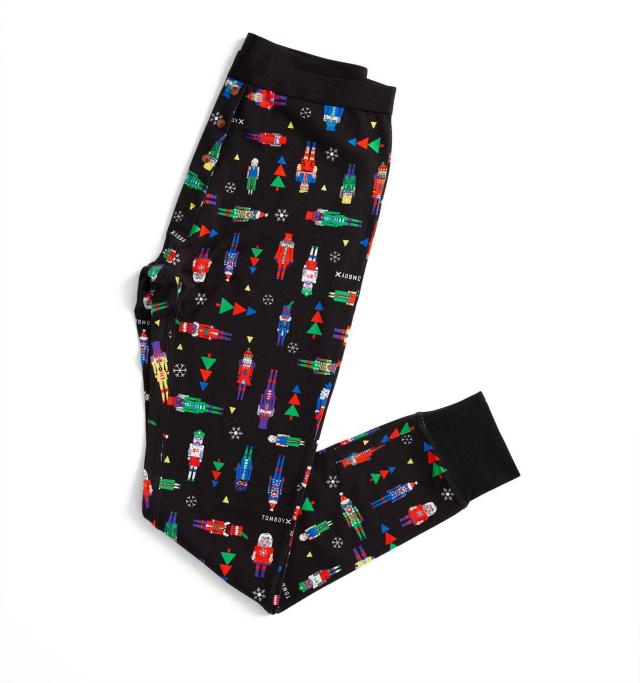 Happy Pajama Holigays! May you and your loved ones be warm, cozy, and matching from now through the end of the year.