Hello, hush puppies! I'm going on a road trip today which means I am having the best day ever. Here's the stories we missed this week while I was packing.
Goin' To The Chapel
Are you exhausted from discussing marriage equality with your friends over coffee yesterday? Did you wade through 50 red profile pictures to find the cute girl from Chemistry class last night? I hope not because I have a bunch of marriage updates that need some lovin'.
The WaPo marriage poll is a lie. Ahem. Is support for gay marriage consistently oversold? What does that do to us? What is real? Does God exist? Where are my keys? I lost my phone.
The political fight on gay marriage is over. Or is it? After all, the lesbians of New Mexico want marriage and they want it now. According to the Iowa GOP Chairman, "so-called same sex marriage is an irreconcilable difference with the Republican Party's largest constituency… Committed Christians." And GOP Senator Saxby Chambliss from Georgia said he's not gonna do a Rob Portman and come out in support of marriage equality anytime soon. "I'm not gay," he said, "so I'm not going to marry one." Here's a write-up on his day of reckoning on Twitter.
.@saxbychambliss: I'm not gay. And the gay community breathed a sigh of relief. bttrga.us/162Z3cl #gapol #p2

— bryanlong (@bryanlong) March 21, 2013
(Also, is being gay illegal in Alabama? That's what they told me. Huh. Look at that. IT TOTALLY ISN'T.)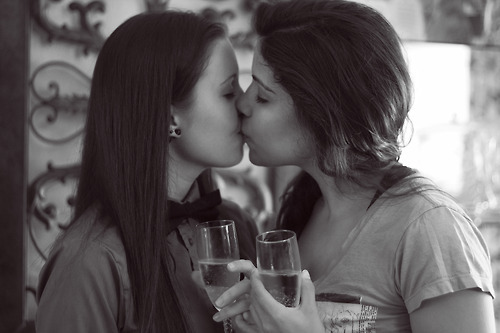 Meanwhile, at The Onion…
Today, In Other Laws…
+ In Canada: C-279, the transgender protection bill, passes the House.
+ In Congress: 110 members urge Obama to sign an executive order essentially upholding ENDA.
+ On FOX: LGBT rights make Christians second-class citizens.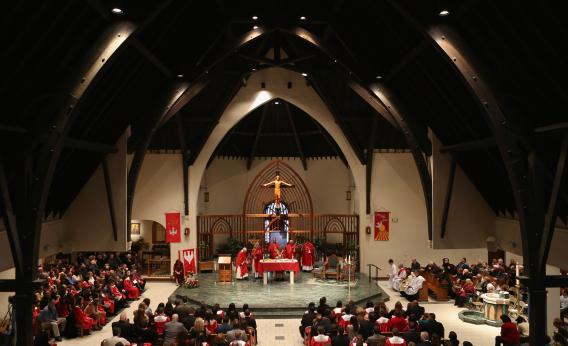 A Reagan Lesbian
Ronald Reagan's daughter wrote a lesbian novel. I still hate Ronald Reagan.
Former US president Ronald Reagan's daughter Patti Davis has penned a new novel based on a lesbian love story.
Till Human Voices Wake Us, released as an e-book, is about a bereaved mother who falls in love with her sister-in-law.

Davis, who has previously written books about her famous parents Ronald and Nancy Reagan, said she was disappointed that publishers did not like the title enough to publish it in hard copy.

She decided to release the title as an e-book, and wrote that she was "excited" about the new era in self-publishing.

She said: "Maybe this non-autobiographical novel was too much of a departure for publishers to wrap their heads around… Most writers have books they have laboured over for years and long to put out into the world. Till Human Voices Wake Us is one of those books."
Trans* Women at Simmons and Smith
Simmons just accepted a trans* applicant for the coming year, because duh, trans women belong at women's colleges.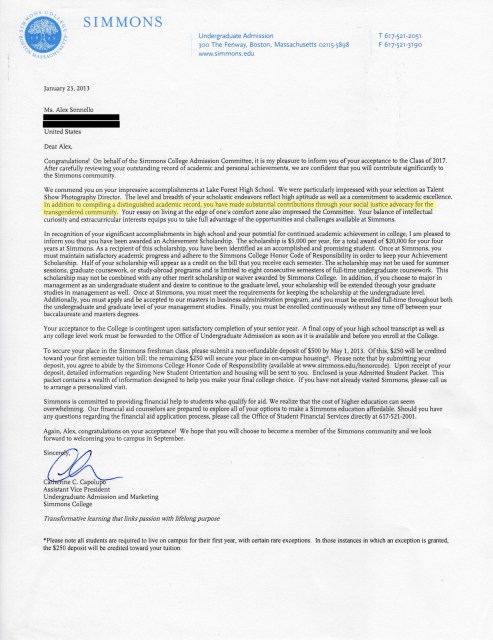 Naya Rivera Talks Glee, Again
The County Where No One's Gay
Statistically speaking, Franklin County should be straighter than John Wayne eating Chick-fil-A. The middle-of-nowhere rectangle in southwest Mississippi — known for its pine forests, hog hunting and an infamous hate crime — is home to exactly zero same-sex couples, according to an analysis of census data.

In other words: It's a place where gays don't exist.

At least not on paper.
The Struggle and the Not-So-Struggle
Todd Stiefel, athiest activist and (surprise) authoritatively spoken white dude, compared his "struggle" to champion "atheist rights" to the challenge for LGBT, racial, and gender equality that has consumed our nation since its founding. Who knew that humanists had it so hard, huh?
"What I am trying to accomplish is multifold, he told CNN. "I consider myself working on the next civil equality movement, just like women's rights, LGBT rights and African-American Civil Rights. We are still in the early stages of eliminating discrimination against atheists and humanists. That is something I really want to accomplish."
Poor bb.
BOW DOWN BITCHES.
A theoretical analysis of the framework for Beyonce's new song "Bow Down," which people are upset about but should still probably be listening to because Beyonce is queen and I will do whatever she asks.
Fire Richard Littlejohn
Should the Daily Mail fire Richard Littlejohn? Yes. He is the worst.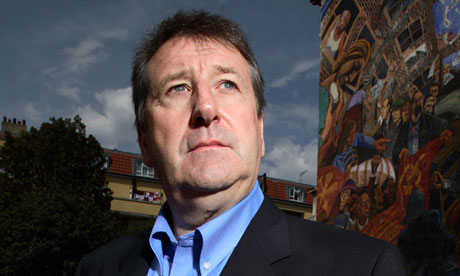 Give Me All Your Money and Give Me All Your Residuals
Good causes! Good time to find your wallet. If you're broke, at least sign this petition for the White House to recognize non-binary genders because it's free, easy, and IMPORTANT! Just how I like – nevermind.
Lost and Found is a lesbian romantic comedy feature. Set in modern day suburbia the story follows the lives of a group of friends. The two main characters, Lauren and Justin are best friends who are also business partners on the verge of bringing their company to the next level of success. At the beginning of the movie Lauren is dumped by her long-time girlfriend Andrea, and is devastated. Lauren is determined to win back Andrea's affection, which she succeeds in doing. Lauren learns the hard way that getting Andrea to come back to her wasn't such a good idea after all (but it has a happy ending, that's where the "romantic" part comes in). Accompanied by her friends she realizes that life is truly unpredictable and that anything is possible. It's about settling (or not), lust, love, sexuality and being comfortable with all of it. This is an absolutely hilarious and totally universal story.
+ OUT Youth Theater Project, which is potentially your own life's story: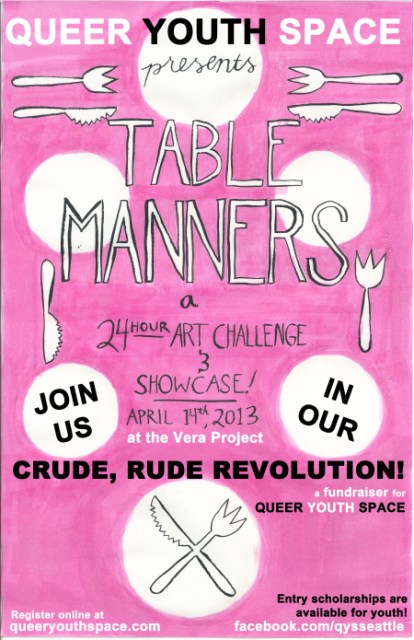 + Help Jamie raise money for her abortion access Bowl-A-Thon!

In Otter News
Why, hello there.
---
If you'd like to submit a tip for the AAA, send it to carmen [at] autostraddle [dot] com each week by 12 PM Tuesday EST. Tips for LGBTQ-related events, job postings, calls for submissions, and news from around the globe are encouraged. Baked goods are accepted but only via Dropbox.