Hey, girl. I was gonna go right to happy news, but I got distracted by this situation.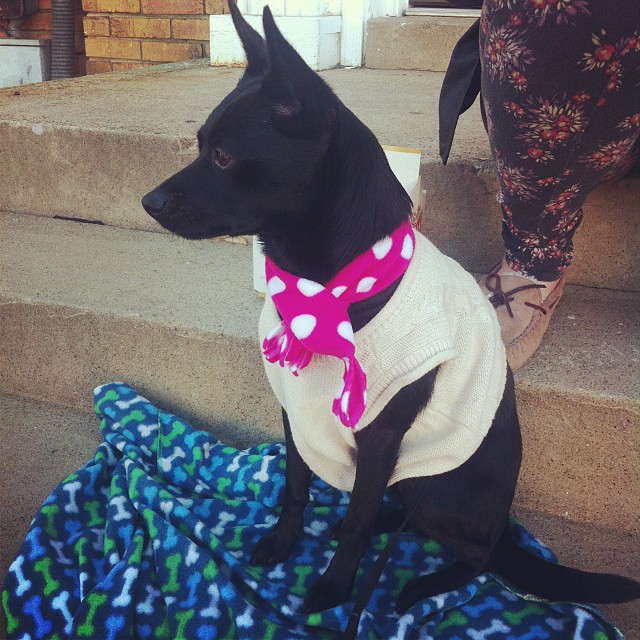 Retta Takes on Reddit
You heard me right. Retta took on "a bunch of nosy motherfuckers" in one of the largest black holes on the Internet: Reddit. Jezebel's got highlights from her AMA.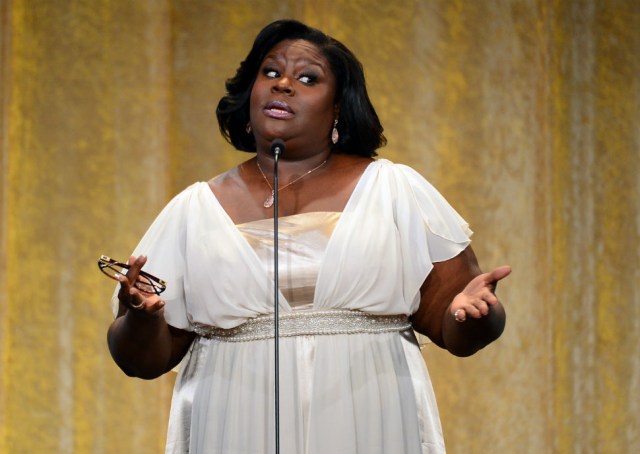 Trans* Model Ines Rau Steams Sh*t Up
Tyson Beckford and Parisian model Ines Rau got naked for luxury magazine OOB.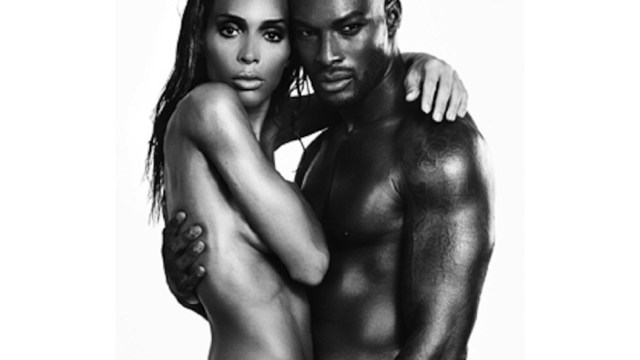 Rau recently came out about her transition at 16:
"After reading [Tula's] book [I Am Woman] at least two times I realized how important it is to assume who you are with no fears," she said. "I just woke up one day realizing that it's enough, I need to embrace who I am and be loved for what I am and what I have been through — without the fear of being rejected."

Reflecting on her life as a woman, she added, "It's fabulous the level of happiness — it's just absolutely impossible to describe. I'm the happiest girl in the world, just being what I wanted to be."
Hawaii Wants You To Get Married In Paradise
GAY MARRIAGE IS T-MINUS FIVE SECONDS AWAY FROM BECOMING LEGAL IN HAWAII. MAHALO, MOTHERFUCKER.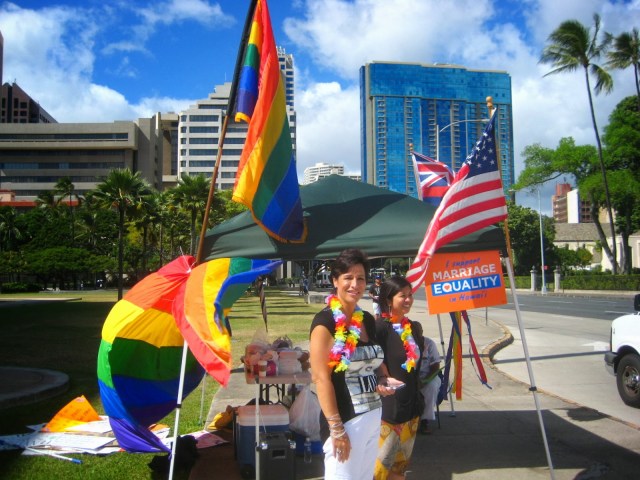 F*ck Ex-Gay Therapy
A federal district judge ruled Friday that anyone in New Jersey who wants to put their kids in ex-gay therapy can f*ck themselves.
Pride, Hong Kong Style
Hong Kong Pride doubled in size this year, bringing out around 5,200 flaming homos.
Let's Go, Idaho
Four lesbian couples are challenging the state's ban on same-sex marriage, opening the entire night up for some neverending cycles of "Idaho? YOU DA HO."
Susan Latta and Traci Ehlers were married in California in 2008, have jointly raised two children and have two grandchildren, according to the suit. Lori and Sharene Watsen said in their filings that they were wed in New York in 2011. Sharene gave birth to a son earlier this year, but Lori's bid for adoptive rights was rejected by an Idaho state court judge in September, they say.

Amber Beierle, a state historic site manager, is seeking to marry Idaho National Guard veteran Rachael Robertson. Sheila Robertson and Andrea Altmayer also want to marry. Both couples were denied marriage licenses by Ada County officials.

Local counsel for the couples are Deborah Ferguson and Craig Durham of Boise.

"Idaho is part of the great Western tradition that strongly values freedom and fairness,wp_postsFerguson said in a prepared statement. "Most people in this state, like most Americans, believe that the law should respect individual freedom and treat all families equally. The couples in this case deserve to be treated with equal fairness and respect, including having the same freedom to marry that others enjoy."

State officials had no immediate response.
Today's Pick-Me-Up
"If Deborah Cohan can spend her last minutes with her breasts dancing, then by gum, we can spend a Friday afternoon gif-ing."