This has been such a wild year for lesbian, bisexual, queer and otherwise-identified female characters on television that we've barely been able to keep up! I've got such a long list of teevee shows I haven't even talked to you about yet, like I Love Dick and Humans and — listen, now I have a whole new batch of shows to talk to you about.
Putting together a television preview like this probably seems pretty straightforward, but it actually takes a few days of digging and obsessive research — only about half the shows with queer characters advertise that fact ahead of time. The rest of the work involves reading descriptions of every new show and then using my psychic lesbian television powers to determine which deserve a deep-dive because something about the show suggests that lesbians or bisexuals could be involved. I can't talk about the deep dive without sounding like a total lunatic and also revealing certain trade secrets, but, that's just a little FYI for ya.
Still, sometimes there are no clues about queer characters or minimal info available about the show and therefore that show doesn't make it into the preview — this happened in the fall with Netflix's Mindhunter, which turned out to have a lesbian main character (whose lesbianism was referenced exactly once). Other times, the show intentionally withholds information for maximum impact, like Nicole coming out on Fresh Off the Boat.
So, this is what we know for now, but rest assured our eyes will remained peeled, locked and loaded as we head into what we hope will be another mostly-good year of lesbian, bisexual and queer representation on television. February and March premiere dates are still being determined and new shows are being announced every day.
---
New Winter 2017/2018 TV Shows With Lesbian Characters and/or Bisexual Characters
Marvel's Runaways — November 21st, Hulu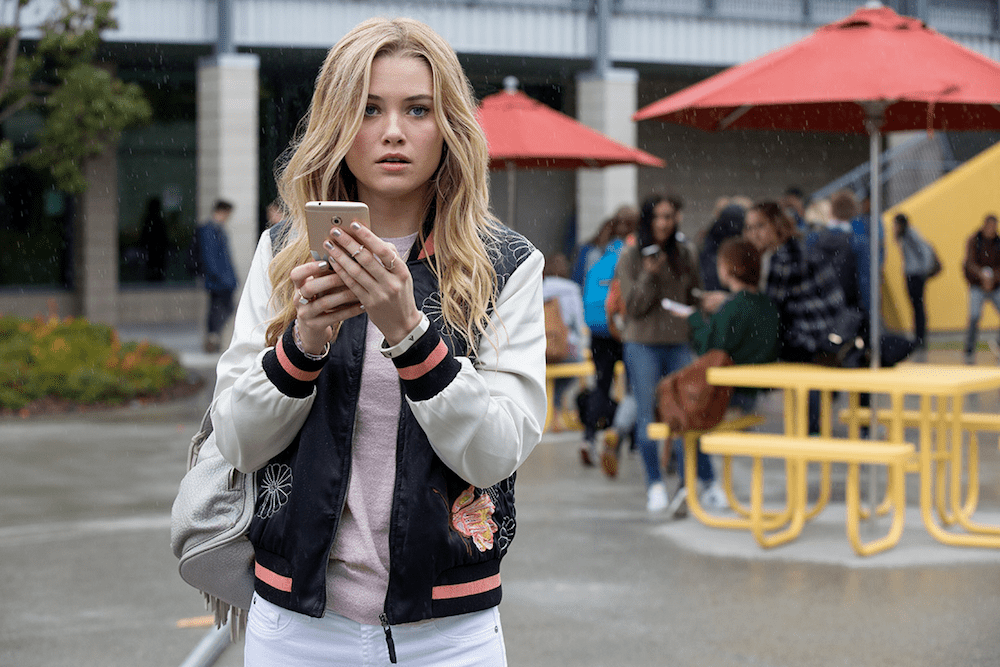 Even if the lesbian parts have yet to really summon themselves to the surface of this show, it's still a damn good story with a captivating group of protagonists. Therefore Kayla's been writing about it right here on Autostraddle for y'all.
Godless — November 22nd, Netflix
After 83 men are killed in the town of La Belle, New Mexico, the former mayor's widow, Mary Agnes McNue (Meritt Weaver) takes control of the whole damn place. She also starts wearing men's clothing and begins a relationship with Callie Dunne (Tess Frazer), a schoolteacher and former sex worker! According to Queerty, "the two have the most passionate and compelling relationship in the series."
She's Gotta Have It — November 23rd, Netflix
You should definitely read Alaina and Carmen's upcoming piece about this before giving it a watch, but in this reboot of Spike Lee's groundbreaking film, Nola Darling identifies as a polyamorous pansexual and one of her partners ia a lesbian Mom named Opal Gilstrap!
The Marvelous Mrs. Maisel — November 29, Amazon Prime
In this period piece Alex Borstein plays the androgynous pants-wearing lesbian (I mean, right?) bartender who sees the titular Mrs. Maisel's budding talent as a stand-up comedian and signs on to manage her act. Your Jewish grandmother will love this show, I wish mine was still alive so we could watch it together.
Easy — December 1st, Netflix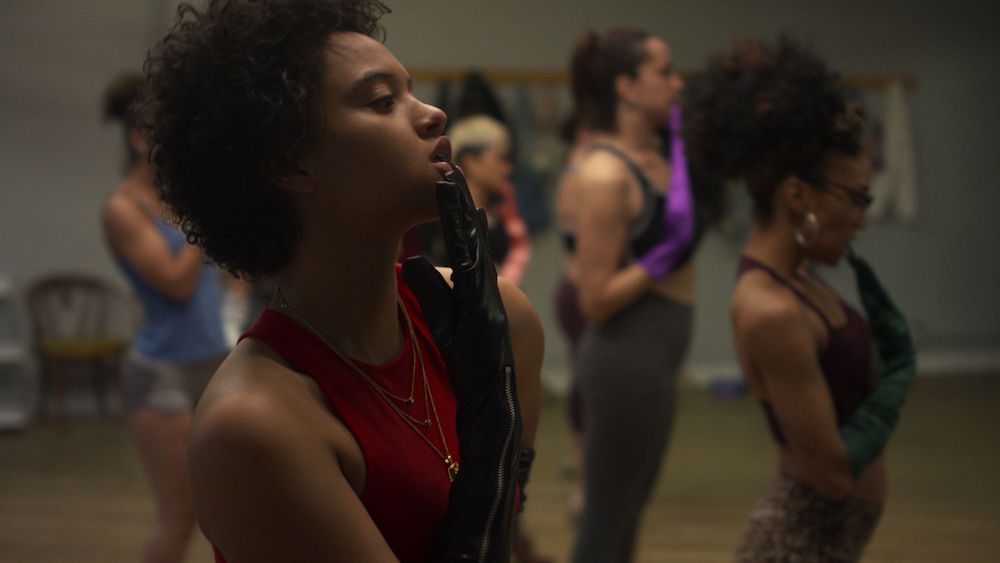 The first season of "Easy" included a lesbian episode and guess what, the second season does too! Kiersey Clemons and Jacqueline Toboni are back, playing "a mixed-race pair of bohemian lesbian creative types… who aren't quite as free of bourgeois neuroses as they want to think." They also show up two other times in the season.
Grown-ish — January 2nd, Freeform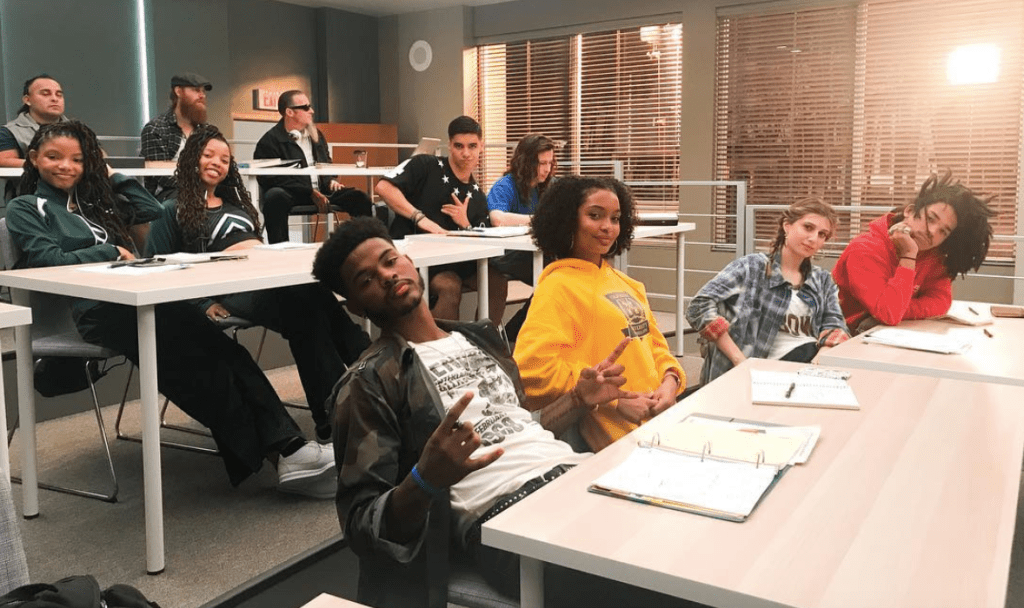 Black-ish daughter Zoey Johnson is off to college with her very own teevee show, Grown-ish! One of her new besties, Nomi Segal, is a proud bisexual who will for sure be dating some ladies and it's gonna be great.
The Chi — January 7th, Showtime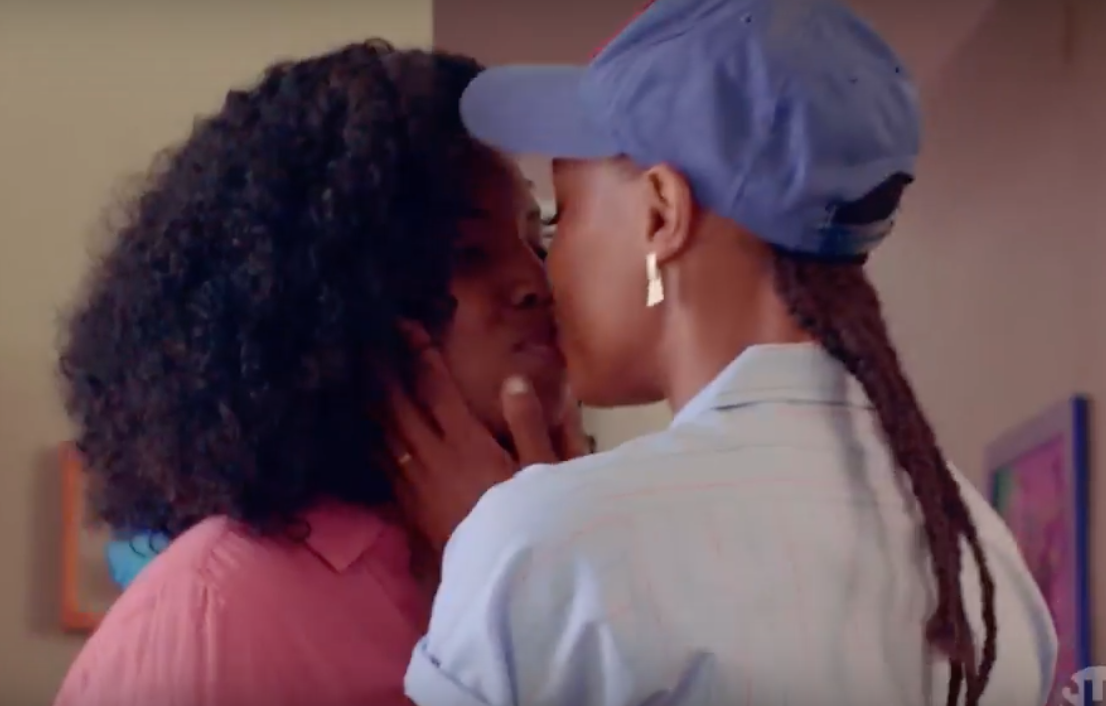 Lena Waithe's much-anticipated series set on Chicago's southside focuses on "an interconnected group of working class African-Americans who remind us that no matter what, the human spirit is strong and hope never dies." There are at least two minor lesbian characters in the program but regardless y'all — Lena Waithe!
Phillip K Dick's Electric Dreams — January 12th, Amazon
Episode 5 of this anthology series based on some Phillip K Dick stories features Anna Paquin playing a lesbian cop living in a future where cars fly. She's struggling to cope with memories of an event where many of her fellow police officers were killed, so her wife gets her a virtual reality holiday! What fun.
Black Lightning — January 16th, The CW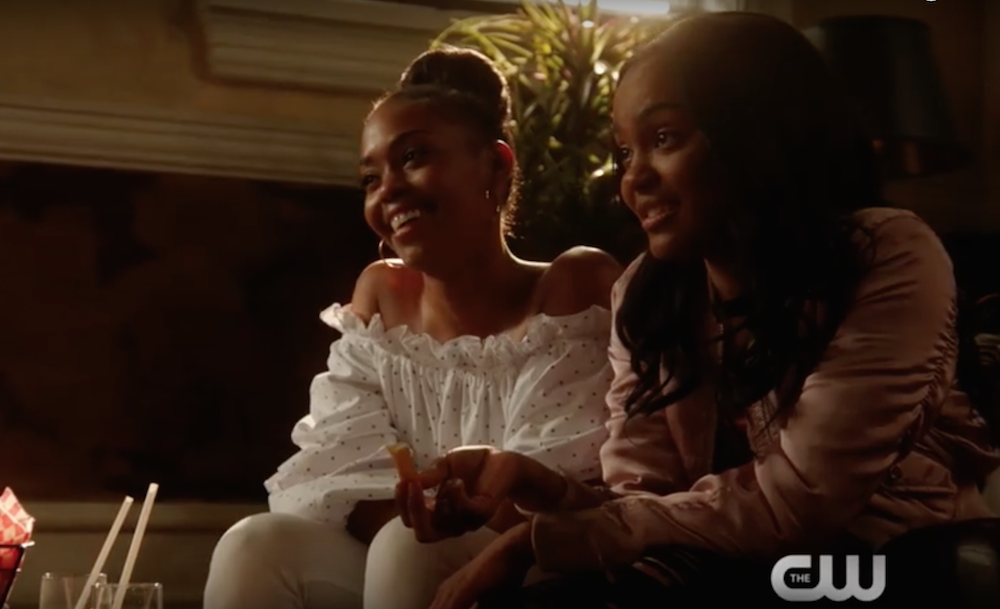 DC's first African-American superhero comes out of superhero retirement to save his daughters from their increasingly crime-ridden community — and his daughter, Anissa Pierce (Nafeesa Williams) will have a thing with bisexual bartender Grace Choi, played by Chantal Thuy! This is so many wonderful things happening at once and I can say for the first time in my damn life that I'll be tuning into a superhero show from the moment it debuts.
Counterpart — January 21, Starz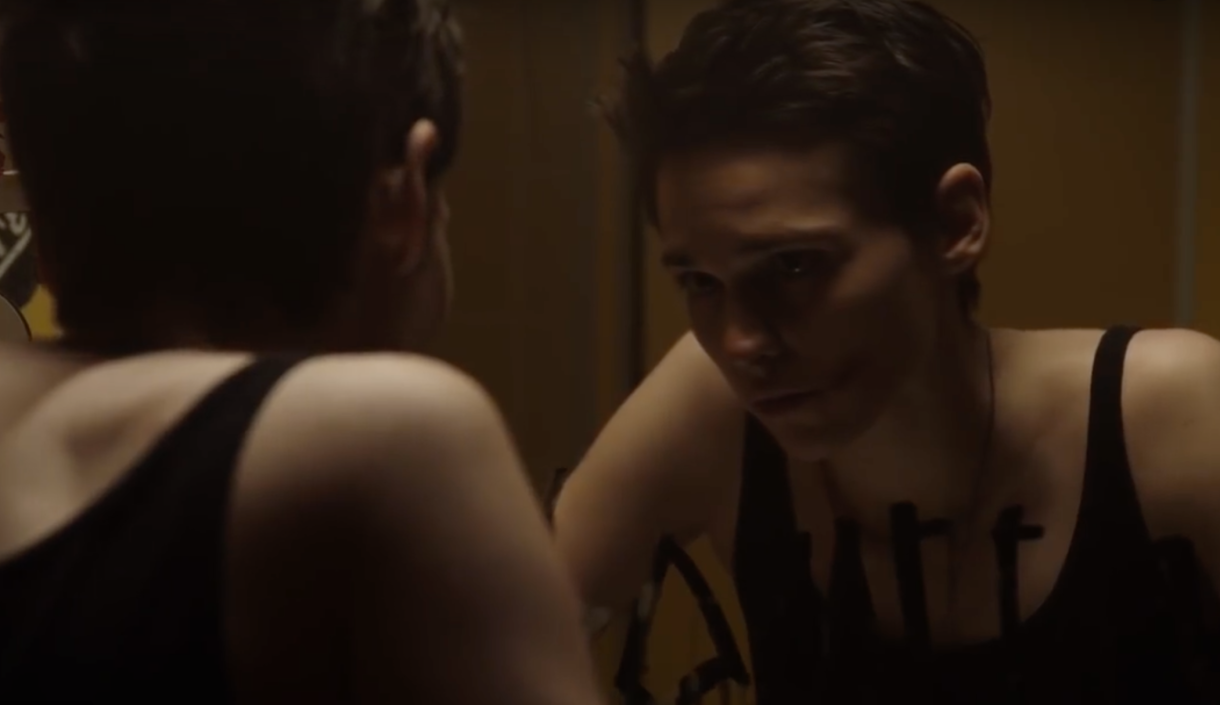 Starz is really pulling out all the stops to ensure you don't cancel your subscription despite their cancellation of Survivor's Remorse. Counterpart, a high-concept sci-fi thriller about a government agent who discovers his employer is guarding a crossing into a parallel dimension, will star Sara Serraiocco as Baldwin, a "mysterious assassin." She's got short hair and a sharp shot and hooks up with a girl in the trailer!
Life Sentence — TBD, Freeform
This mid-season replacement stars Aria from Pretty Little Liars as a girl who thought she was going to die but then found out she wasn't going to die after all. And then it turns out that her Mom is having a relationship with another lady because life is just damn full of surprises. Also this is a very similar plot to the plot of Chasing Life, right? I didn't watch it, I was just force-fed a lot of previews. Regardless, this was supposed to be a mid-season replacement last year but really truly is gonna happen this year and will undoubtedly be exactly as mediocre as it sounds.
Heathers — TBD, Paramount Network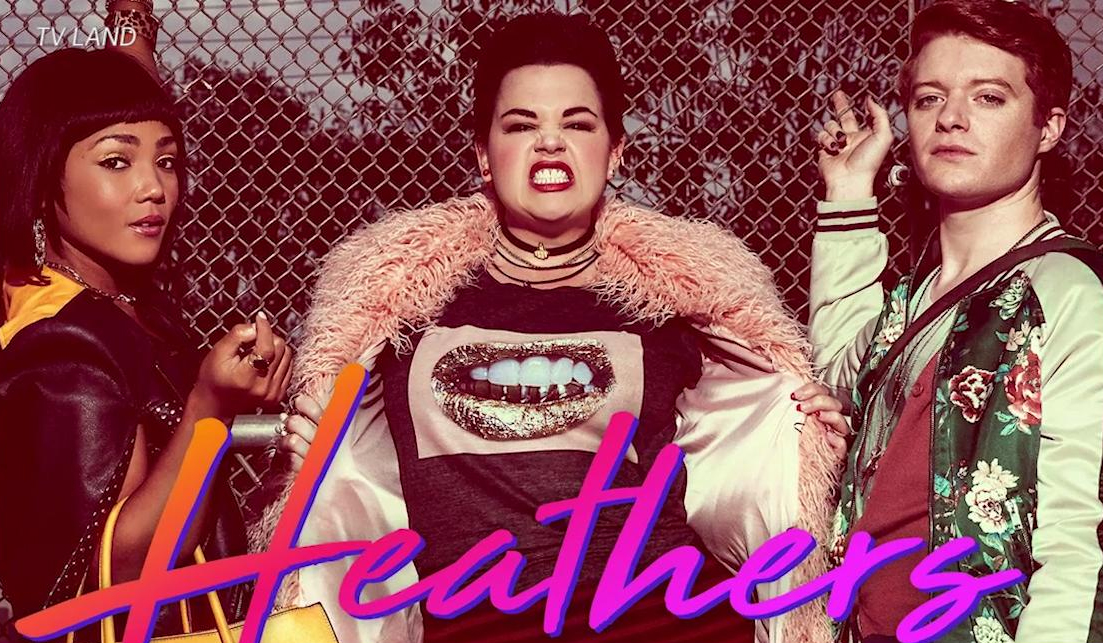 Due at some point in mid-March, this reboot re-casts the famed Heathers of the iconic '80s film — a group of conventionally beautiful popular mainstream straight cis white women who terrorized their less conventionally blessed classmates — as misfits. The three primary Heathers include an amab genderqueer person and a black lesbian. How on earth will this work? We'll find out!
---
Shows That Don't Definitely Have Queer Women TV Characters But Also Kinda Do Or Maybe Should or IDK, I Feel Like They Will
9-1-1 — January 2nd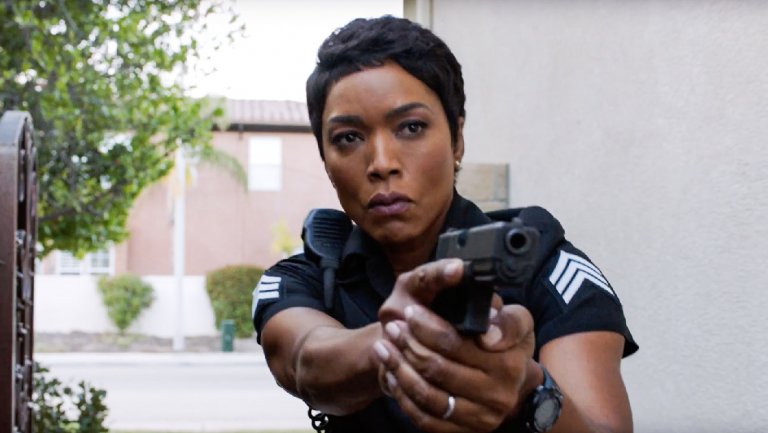 This is a Falchuck/Murphy project, but it's a bit of a departure from their usual fare and it's a small cast, so there's no guarantee of a queer character. However, I think we can agree on the strong butch vibes radiating from the above screenshot. 9-1-1 is a procedural that "explores the high-pressure experiences of police, paramedics and firefighters who are thrust into the most frightening, shocking and heart-stopping situations" and stars include your girlfriends Angela Bassett and Connie Britton, as well as Nate from Six Feet Under (RIP).
The Good Place — January 4th
Has Eleanor made enough references to finding women attractive for us to call her bisexual? This debate will re-ignite in January, gird your loins!
Wayward Sisters — January 18th, The CW
This "backdoor pilot," apparently the result of a fan campaign for Supernatural to wake up and write stories about women, will enter Supernatural from the rear on January 18th. I know next to nothing about this franchise besides that they killed all their lesbians, but I assume there will be rioting if a show focused entirely on the female inhabitants of a certain universe does not include some girl-on-girl culture. Also "backdoor pilot?" You guys. What! I only became aware of this phrase recently and I have a few questions.
Grace and Frankie – January 19th, Netflix
Last season was the most intense for Grace and Frankie's allegedly platonic and not apparently lesbian yet totally gay relationship, and this season Lisa Kudrow will join the cast. It seems unlikely that Grace and Frankie will ever become the girlfriends they are destined to be or that we'll get a lesbian character because of the show's Gay Husbands premise, BUT COME ON. Also the show will take a "deep dive into Brianna's love life." Hopefully that deep dive will be a clam dive.
American Woman (Paramount) — January TBD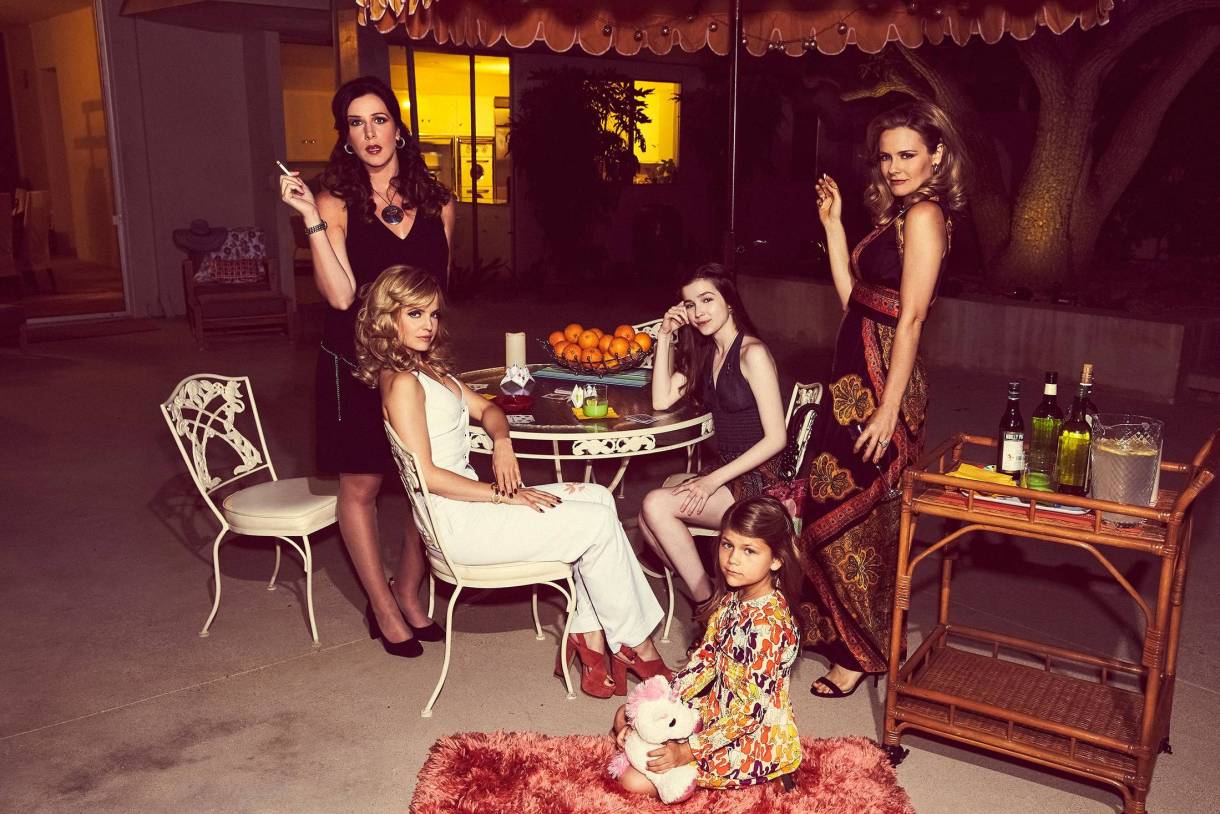 Another feature from the new prestige-TV-oriented Paramount Network, this series covers the early days of the '70s feminist movement and its sexual revolution as felt by its most privileged members: rich white women in Beverly Hills! Alicia Silverstone and Mena Suvari star in the show Silverstone describes as "oozing" with sex and also oozing with burning bras. There's gotta be some lesbian action in here or else I call bullshit on the whole production!  DO IT FOR MOMMI.
---
When Does [Show With Lesbian/Bisexual/Queer/Trans Character] Come Back in 2018?
Call the Midwife (PBS) comes back December 25th, 2017
Valor (The CW) comes back January 1st, 2018
Madam Secretary (CBS) comes back January 7th, 2018
The Fosters (Freeform) comes back January 9th, 2018
Supergirl (The CW) comes back January 15th, 2018
Riverdale (The CW) comes back January 17th, 2018
Portlandia (IFC) comes back January 18th, 2018
Grey's Anatomy (ABC) coes back January 18th, 2018
How To Get Away With Murder (ABC) comes back January 18th, 2018
Arrow (The CW) comes back January 18, 2018
One Day At A Time (Netflix) comes back on January 26th, 2018
Jane the Virgin (The CW) comes back on January 26th, 2018