Earlier this week the New York Times hosted a discussion about whether or not it makes sense to think of trans* rights and gay rights as parts of the same movement anymore. Historically, we have talked about the "LGBT movement" as if lesbian, gay and bisexual people are fighting for all the same rights and protections that transgender people are. Trans* people are often told that we already have gay pride celebrations and LGBT history month, so we don't need things to celebrate our own history, experiences and lives. Organizations with names GLAAD (which until just this year stood for Gay and Lesbian Alliance Against Defamation) and the Gay-Straight Alliance are supposed to represent us all and be safe spaces for not just lesbians, bisexuals and gay people, but also trans* people of all different sexualities. However, as they pointed out in their debate, victories are being won in the specific arena of LGB rights, including constitutional victories for same-sex marriage and the end of Don't As Don't Tell, trans* rights are still struggling to find a foothold. Due to this upsetting trend, and the historic erasure of trans* people's contributions to the LGBT movement, many are left wondering if the "T" really belongs with those other letters at all.
One of the most prominent starting points of the LGBT rights movement in America is the Stonewall Riots. Unfortunately, this is also one of the starting points of the tensions between the LGB part of the community and it's trans* counterparts. Nowadays, we know that two trans* women of color, Sylvia Rivera and Marsha P. Johnson were some of the first people to fight back at Stonewall and therefore basically gave birth to the entire movement. For much of the past 50 years, however, the importance of their contributions, as well as those of other trans* women like Miss Major Griffin-Gracy, have been purposefully swept under the rug. More recently, transgender protections have been pushed aside so that LGB rights will be seen as more acceptable to mainstream society. In 2007 Barney Frank, an openly gay member of the US Congress removed transgender protections from ENDA in the hopes that that would help it pass. Several times, the gay rights group the Human Rights Campaign has come under fire for suppressing trans* voices in it's efforts to win fights for gay rights. Most recently, they issued apologies for telling trans* activists to remove their flags from same-sex marriage rallies.
It's not just incidents like this that make trans* people feel left out of the LGBT community, though. Many trans* people are straight, and many don't even identify as queer. In states where you can't change the gender marker on your birth certificate, a straight trans* woman is going to run into more issues regarding same-sex marriage than a gay trans* man. Because of this, the intense focus on same-sex marriage and even the focus that the LGB community can sometimes have on sexuality don't resonate with many in the transgender community. Same-sex marriage is hardly a top priority when four trans* women of color have been brutally murdered in the last three months. Allowing gay people in the military isn't a priority when the extreme poverty rate is four times higher for trans* people than it is for the general population. Many in the trans* community feel like we are still fighting to simply survive while the mainstream gay rights movement has moved on to other things we aren't even thinking about yet.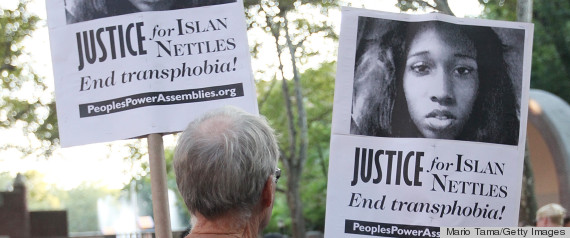 However, these recent victories won by the LGB community have allowed for many of them to see the transgender rights movement as the "next big thing." In recent years, and even recent months, we've gained many allies. On one hand, this is a welcome development. The more people fighting for trans* rights the better. On the other hand, it feels a little bit like we're getting the table scraps that were left over after everyone was done fighting the real fight. After we win a few victories, will they move on to another, more fresh marginalized group? I want all the help I can get, but I'm not sure that I can handle fair-weather allies.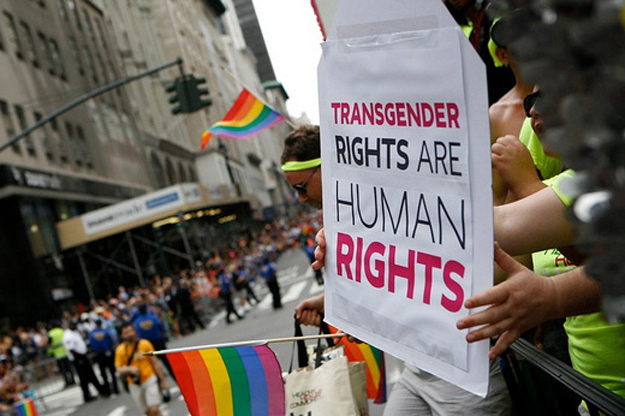 So, are trans* rights a part of the larger gay rights movement? This is a tough question for someone like me. I'm both a trans* woman and a lesbian, so both of these fights are very relevant to me and the way I live my life. For me, and the other trans* people like me, gay rights and trans* rights are both vitally necessary. I don't want one without the other. That's the thing that I think bothers me so much about this discussion. It, like so many other mainstream discussions about oppression, ignores the intersectionality that often exists throughout these identities. When we argue that trans* and gay rights are separate battles, we ignore the fact that many people are both. We ignore that homophobia and transphobia both have many of the same roots in sexism and racism. Many of those who want to take rights away from LGB people and trans* people want to do it because neither group fits into their idea of how men and women should act. Laverne Cox wrote in her piece for the NYT debate that the way bullies see it, there's little difference between gay and trans* people.
When kids are bullied and called anti-gay slurs, it's rarely because the victim seemed to be attracted to members of the same sex. It's because the child did not conform to gender expectations based on the sex they were assigned at birth. The bullies might yell "gay," but it's about gender expression.
I'm definitely tired of gay, lesbian and bisexual leaders and organizations who claim to represent the lgbtq community but tell us trans* people that we have to wait our turn. I'm tired of queer "allies" who use anti-trans* slurs as if they were their own to reclaim. But I'm also tired of pretending like my trans* identity and lesbian identity are separate. While the LGB movement definitely has plenty of priorities and goals that do not apply to a lot of trans* people, many of the enemies and obstacles are the same. Gay rights and trans* rights don't have to be tied together, but they can be. If the LGB community is going to treat trans* people as if we're only reluctantly invited to the party then perhaps it would be better to split the letters up. However, if the LGB community steps up to the plate, recognizes all they have in common with the trans* community and puts 100% into being the kind of allies trans* people need, both sides will be better for it and rights for all of us will come a whole lot sooner.