Sometimes, one is called upon to do one's civic duty for the greater good of all  human civilization, and this is exactly what happened to me yesterday.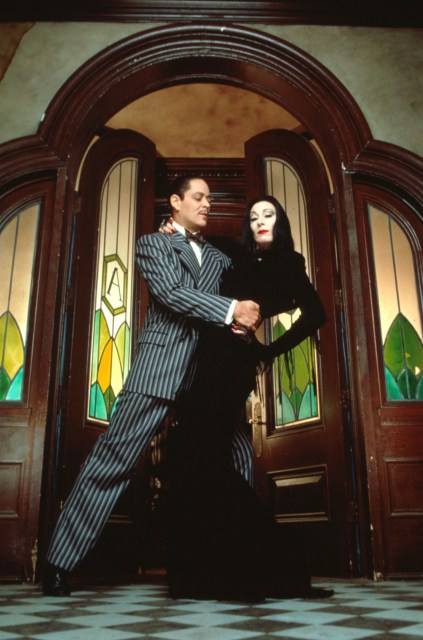 We were brainstorming Halloween post ideas, when Senior Editor Rachel remarked idly what a great butch/femme costume Gomez and Morticia Addams would make. I replied, "I can't believe Carly and Robin [the Greatest Couple of All Time and Queens of the Couples Costume] haven't done that already." Laneia decided that such a glaring omission from their Halloween repertoire was inexcusable, and that we must demand justice.
We filed a formal letter of request.
I started a change.org petition to encourage Carly and Robin to accept our plea. Carly set forth her terms: If we can get 500 people to sign our petition by the end of Sunday, October 20 (9PM PST/12AM EST), they'll dress up as Gomez and Morticia and do a photoshoot for Autostraddle.  If we can get 1000 people to sign, they'll dress up AND throw a Halloween party!
For your reference, here is a series of past Robin + Carly Halloween costume situations:
Please take a minute out of your busy day and sign our petition and make this Halloween as glorious as humanly possible.  Your signature means a lot to us — and it means a lot to everyone. We can come together as a community to be the (costume) change we want to see in the world.