Carmen's (and everyone's) Team Pick:
The only love story that literally gets me every time is the one between Carly and Robin.
Carly and Robin's wedding took place on November 18, 2012 and was romantic as all hell. Their wedding was so fucking perfect it crashed the world wide web, or at least my Twitter feed. I responded as I typically do to news about and/or Instagram photographs shared widely on the Internet of Carly and Robin in their natural state as everyone's favorite couple: I melted and then I reshared.
In the spirit of all that, and in the deep hopes I'm not the only one deeply moved by this photographic material, I'd like to share with you the wedding album of one much-beloved Carly / DJ Carlytron Usdin and Photographer-to-the-Stars Robin Roemer, co-starring Arthur the amazingly statuesque dog. Or at least some of the greatest hits.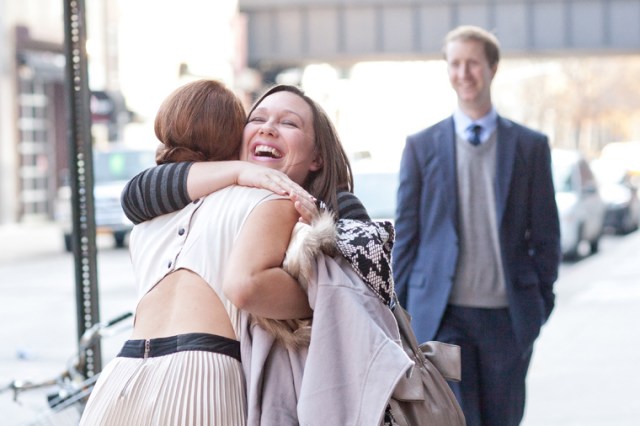 All photos were taken by Kelly Kollar. You can see the rest at her website.