Feature image of Janelle Monáe, who recently confirmed she is nonbinary, by Frazer Harrison/Getty Images.
Janelle Monáe came to the Red Table, at the request of Willow (makes sense), and confirmed she is nonbinary within the first 5 minutes of the episode. Back in 2020, she quote tweeted an account and used the hashtag #IAmNonbinary and later did an interview with Variety and talked about the attention it garnered.
#IAmNonbinary 🪐 https://t.co/9TN13XAAra

— Janelle Monáe, Cindi Mayweather👽🚆🤖🚀🪐 (@JanelleMonae) January 10, 2020
Initially she expressed that the tweet was to show support, but with her appearance on Red Table Talk she confirmed the nonbinary identity. This is big news, and I'm so happy that Janelle felt like now was a good time to share this information with the world.
In 2018, Janelle came out as pansexual, and queers around the world felt validated in their thirst and the kinship they felt with Janelle's music and style.
One of the things Janelle says during the episode is that she will always stand with Black women, and as a fan of Janelle's work, I felt that. I've been listening to Janelle since college, I raved about The Electric Lady as a masterpiece of music and storytelling. A friend of mine and I always sing "Primetime" to each other when we interact with each other. I could go on and on but the crux is I'm a fan, and I felt so seen during this table talk.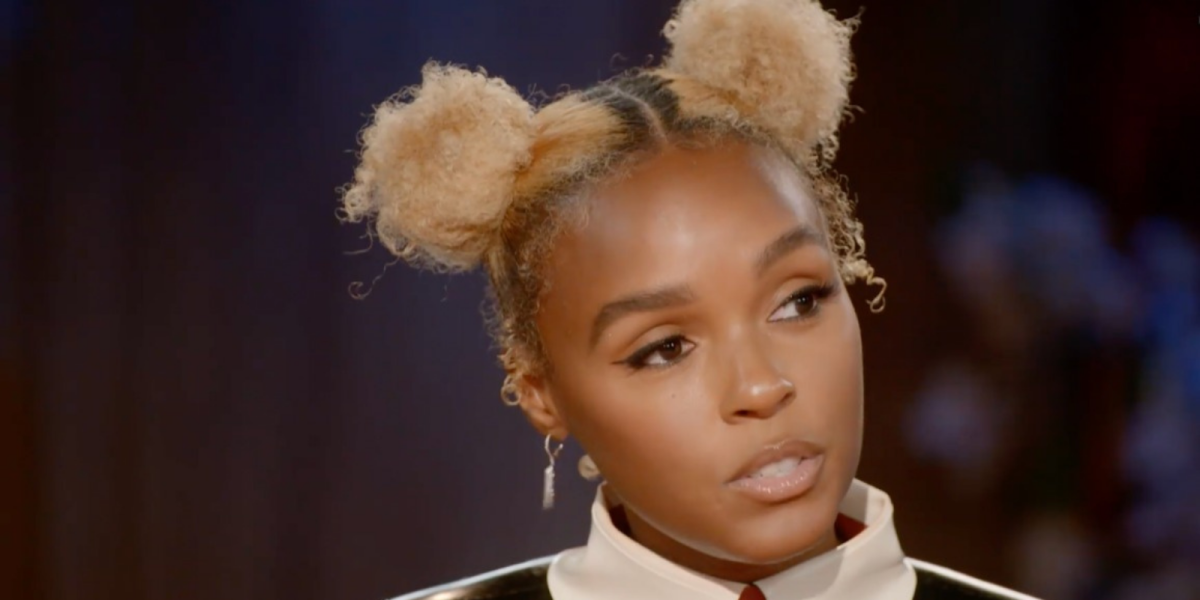 Earlier in the talk, she says, "If you don't work out the things you need to work out with yourself first, you will be working them out with the world." and that resonated with me so deeply as someone who openly talks about my personal struggles in my writing.
Topics also included her father's fight with addiction, his coming to sobriety, and the intense abandonment issues she felt as a result of that. The Red Table is a place where these intense conversations can happen, and queerness as a topic has started to appear across many episodes. I love that this intimate space is becoming a place where queer folks — especially Black queer folks — feel safe talking about things that are related to our world and our identities.
Decked out in shiny latex and two buns piled on her head, she got to hear from folks who had pressing questions for her and even got to meet one of her number one fans. Janelle spoke about her friendships with icons like Prince and Lauryn Hill, and of course, talked about her new collection of stories entitled The Memory Librarian. The book has characters who are also nonbinary and LGBTQ, and explores how they triumph in a world that deems them deviant. When chatting about those stories featured in the book she said "We don't just stay down — we get up." PHEW!!!
The episode is available to stream now — and after watching, you should purchase the book and crank up Dirty Computer to celebrate!