Happy Purim! There are so many terrible things in the world right now but at least Purim is one of the Good Things.
As some of you might remember from last year's Lazy Jewish Queer's Guide to Rainbow Hamantaschen, the summary of the holiday of Purim is: they tried to kill us, we survived, so let's eat cookies, get drunk, cross dress, and have sex. Hey Alma recently shared a crucial piece of journalism in explaining why hamantaschen look like vaginas.
As Arielle Kaplan's piece explains:
"Steven Benko, author of The Virgin Goddess, agrees: "Very likely, therefore, 'hamantaschen' have nothing to do with Haman… What these cakes with their triangle-shape and poppy seed filling indicated was the pubic mound of Ishtar.

I guess you could say the rabbis inseminated our (er, Esther's) vaginal mahn taschen with their patriarchal poppy seeds because they'd rather a cookie represent an anti-Semitic man over the powerful womb of our Queen Esther, the true heroine of Purim (along with Vashti!!)."
I'm cackling.
It also feels very on-brand with the deep dive a bunch of folks in my Jewish community have been doing over the last three months. There's beauty and power in cultural work, and reimagining radical futures rooted in values and history. This year, for our Purim Spiel (a creative retelling of the story of Purim), we decided to focus on Jewish mysticism and demons.
Our heroine Esther is queer, and Mordechai is reimagined as her ex (morde)Chaya. Esther escapes the king with the help of seperatist witch Baba Vashti, who introduces them to the multitudes of sheydim, or demons, that Jewish tradition describes. Key to their eventual victory is Lilith: first wife of Adam (yes, of Adam and Eve), embodiment of lust, doomed because she insisted on being an equal (and refused to have missionary sex). Flitting through the scenes are our demons: not Christian demons, but Jewish sheydim. Some good, some evil, but all unique. Shomer Dappim, for example, doesn't like if you leave books open on the table. Ba'al Berith is the sheyd of the garden, vegetation and fertility. Apparently there's even a vampire or two. For more information, check out Sheydim: An Introduction to Jewish Demons, a zine by Ezra Rose or the podcast Throwing Sheyd.
After foiling Haman's plan, Esther correctly realizes that it could only have worked with the willing participation of thousands of people who want to kill Jews. The traditional Megillah ends with a scene rarely shown in spiels: a three day rampage where in the name of self-defense, Jews kill 300 people, then 500 people, then 75,000 people. Our speil reimagines a choice to not commit atrocities in the name of self-defense. Refusing to bow to others is not to kill and be superior, but to recognize the inherent dignity of everyone, a world with no czars, no borders, no kingdoms, no orders. (The addition of eight-foot puppets really helps.)
After winning, with less blood shed, we get to the best part: let's eat! Last year a friend introduced me to the incredible time-saving trick of using pie dough for hamantaschen. Apparently I consistently run out of energy by Purim, because this year's recipe will also be extremely, extremely low-energy. Three (store-bought) ingredients. Half an hour start-to-finish. Minimal clean-up. Pizza.
Easy Pizza Hamantaschen
Ingredients
Two-pack of pre-made pie dough
Pizza sauce or other tomato sauce (the tiny 35 cent can will be plenty; otherwise, just use the extra for dinner)
A bag of grated cheese of your choice
Recipe
1. Preheat oven to 350 degrees.
2. Unroll pie dough and use a rolling pin (or wine bottle) to roll it out a bit thinner.
3. Use a large (wide-mouth) mason jar lid to cut out circles.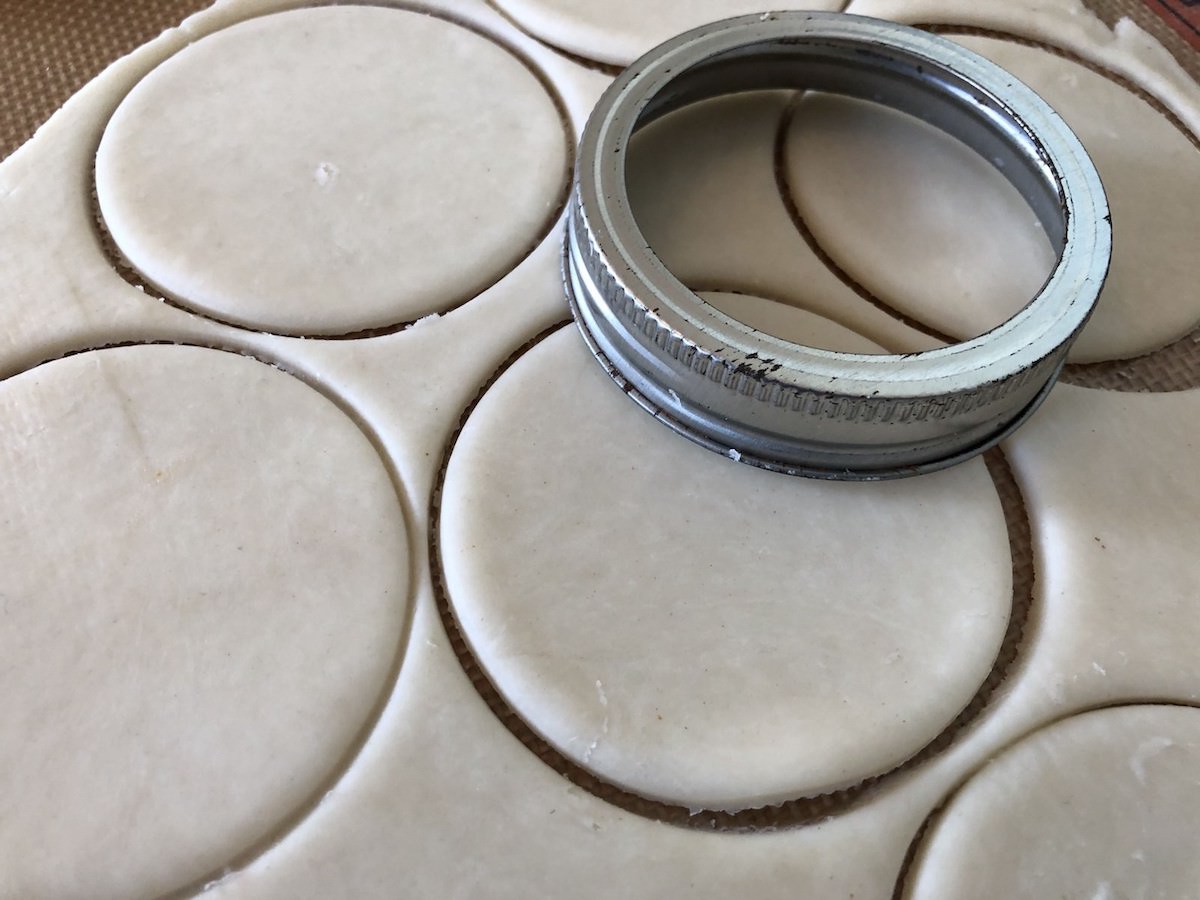 4. Remove the scrap dough, roll out, and repeat until all the dough is used.
5. Use a spoon to add a small dollop of sauce to the center of each circle.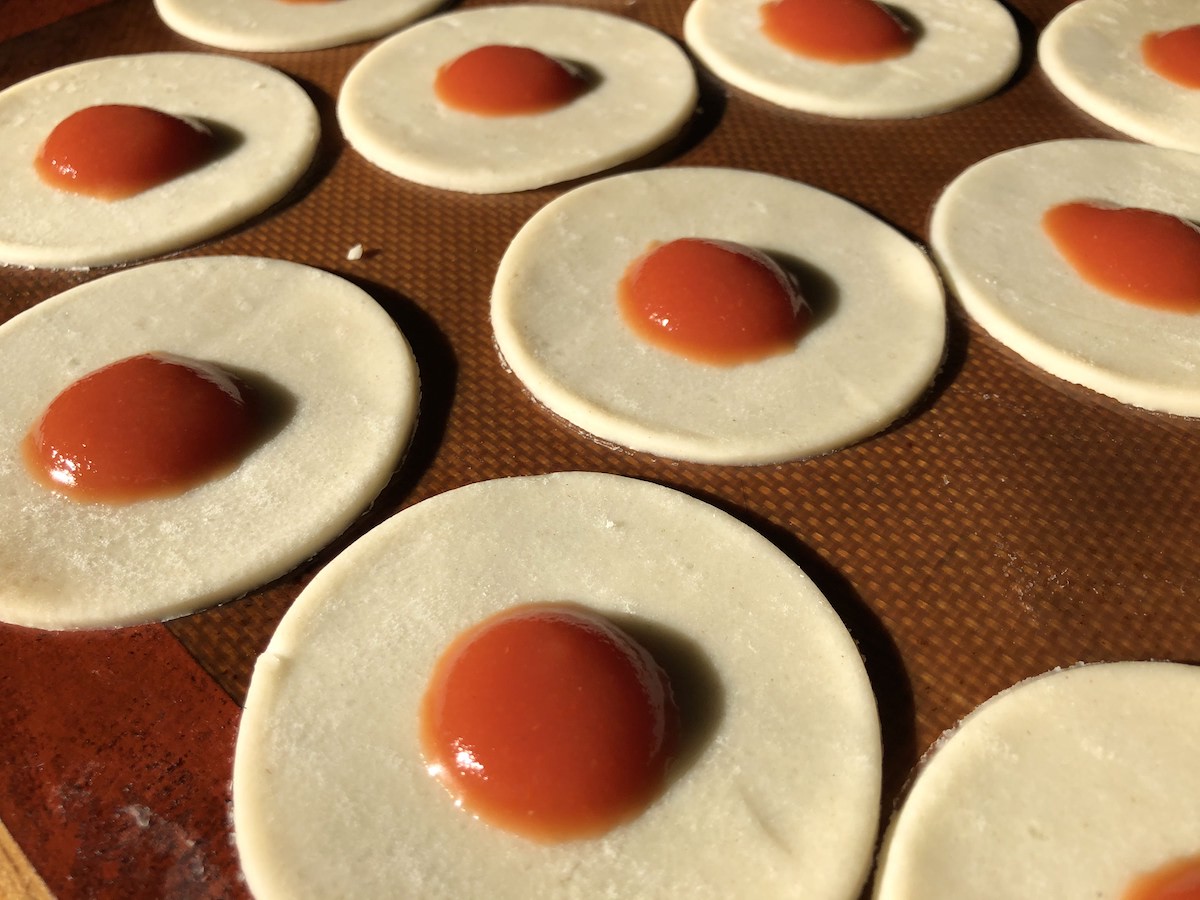 6. Add a bit of grated cheese.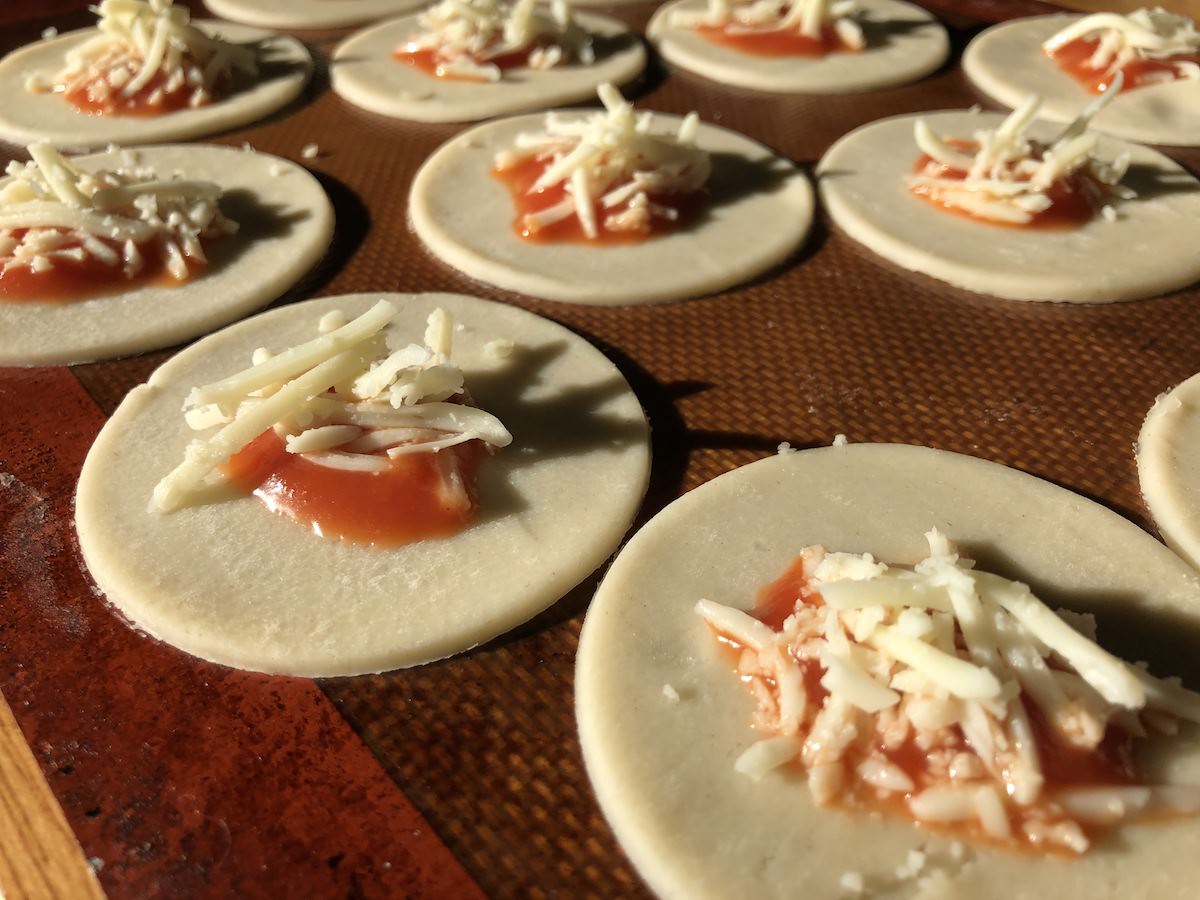 7. Fold into traditional hamantaschen shape. I found that they were significantly less likely to unfurl if I rubbed a little bit of water on the "crustwp_postsaround the sauce/cheese before folding.
8. Bake for 17-20 minutes.
9. Enjoy!
10. Use as optional cat hat.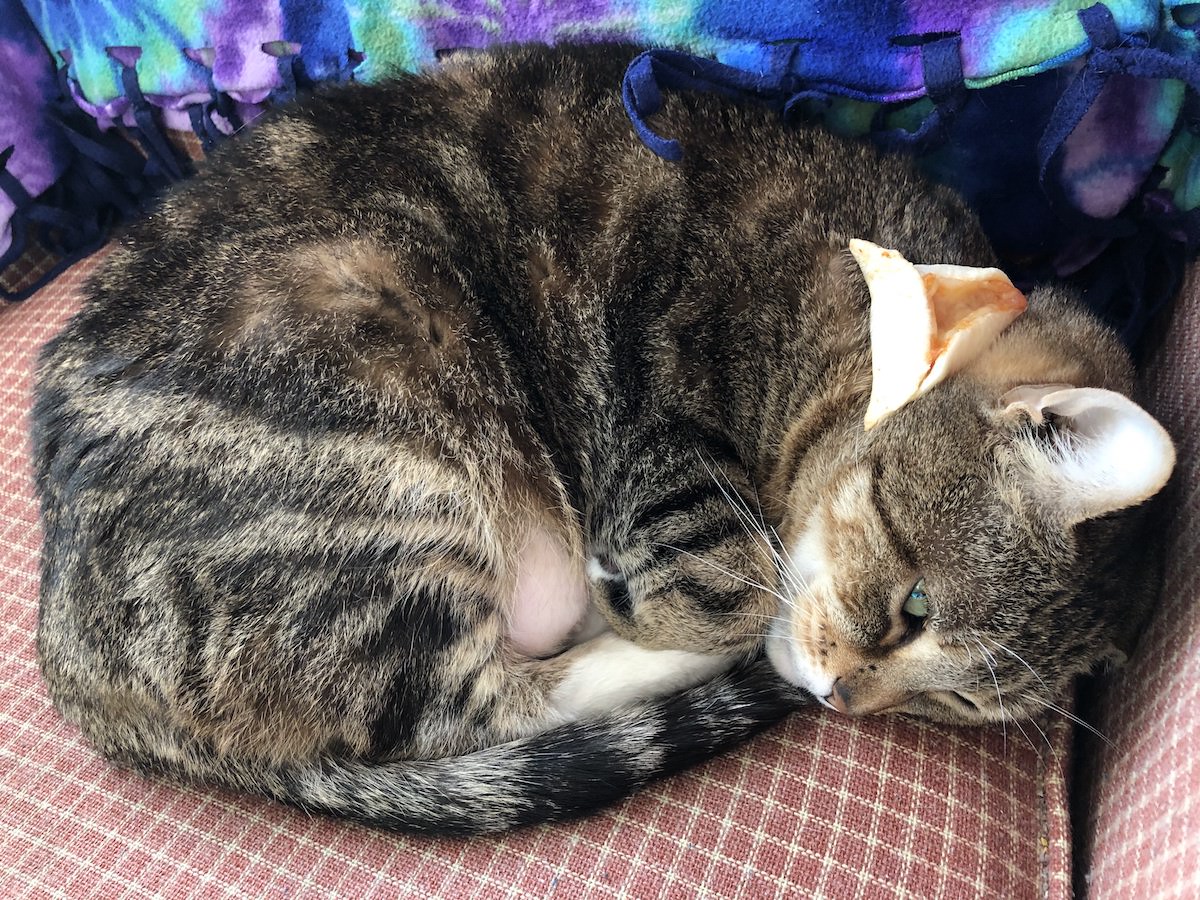 This year, Purim starts at sundown on Monday, March 9 and ends at sundown on Tuesday, March 10.