In honor of our three Weblog Awards, I've crafted a playlist that should make you feel like a champ because you are one. Clearly we should milk this (or Silk this for you lactose intolerant folks) for probably a whole year but at the very least, three days. Some of these songs are best enjoyed as a group–with your team if you will. Others are songs that make you feel like an astronaut on your way to the top in a tricked out Subaru and a passenger seat full of snacks. Others are songs that you are so about, everyone around you has no choice but to leap into them full-heartedly.
If you come out on the other side of this playlist without dead lifting all the sadness in your life out the window and then walking up to someone with the sole intention of pointing at them as you say, "Hey, I'm a fucking champion," then my bad but I really see that as the only possible scenario. We're all on our way. Together.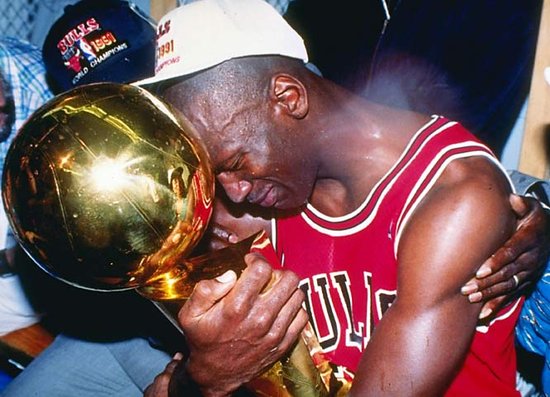 Whoa Now – B Rich
One Jump Ahead – Brad Kane
Make Me Proud – Drake feat. Nicki Minaj
Lift Off – Jay-Z and Kanye West feat. Beyonce
Life of the Party – Little Brother feat. Carlitta Durand
I'm the Best – Nicki Minaj
Champions – Dream Team
Life is Now – If the Kids
We Run This – Missy Elliot
Can't Stop, Won't Stop – Young Gunz
Ruff Ryders' Anthem – DMX
Get It – T.I.
Percolator – Cajmere
Sure Fire Winners – Adam Lambert
Sirius – The Alan Parsons Project
Want to suggest a playlist theme? Hit Crystal up on Formspring and someone on the team will make it for you.