Last week, The Advocate named Pope Francis its 2013 "Person of the Year," much like TIME Magazine named him their Person of the Year, for reasons that don't seem to be much more substantial than the fact that he's said some kind of decent things about LGBT people, things The Advocate hopes the 1.2 billion Catholics worldwide might agree with and thus be influenced into compassion. I won't go into all the arguments about why their pick is a bad one — the rest of the internet has already done that for me — but I thought it would be a good exercise in positivity to instead look at 10 women from inside our queer communities who would have been better picks. Because this is Autostraddle, I've limited the list to LGBTQ women, and also because this is Autostraddle, I want to hear who you think I missed. Part of the purpose here is to highlight how very many women there are out there doing incredible work despite the fact that they rarely get the recognition they deserve, so when you inevitably think of someone who had an incredible year but isn't named here, please let me know in the comments. Let's make this a real celebration of all we've accomplished in 2013! A few days after the initial announcement, The Advocate doubled down on its decision, acknowledging the widespread criticism of the choice but ultimately reaffirming the hope that applauding Francis's steps so far would push him into advocating further acceptance. But I'll say I hope The Advocate keeps reading its critics, including this list, so they don't repeat this act of erasure next year. And if not? Well, I'll be around to make a new list of the important queer ladies of 2014.
---
Laverne Cox, Actress and Trans* Activist
In addition to being arguably the best part of everyone's new favorite show, Orange is the New Black, actress Laverne Cox spent 2013 educating the world on trans* issues, advocating for trans* people in the prison systems, befriending Melissa Harris-Perry and just generally winning our hearts. She is currently the only transgender actress playing a transgender character on a TV show, an accomplishment that would be enough to get her on this list even if she hadn't done any of those other things.
---
CeCe McDonald, Trans* Activist and Prisoner
After defending herself against a transphobic and racist attack outside a bar in 2011, McDonald was charged with second degree murder (she pleaded down to second degree manslaughter) in the death of one of her attackers. She was subsequently sentenced to 41 months in prison. Her prospects in the prison system, from correct placement to hormone therapy, were abysmal from the start, but McDonald has put on a brave face, telling press, "I've faced worse things in my life than prison." This month, we learned that none other than Laverne Cox is working on a documentary, called "Free Cece," about McDonald's story. Cox interviewed McDonald from the men's prison facility where she is being held, and that's only the most recent example of McDonald speaking out from behind bars. If her actions so far are any indicator, she'll she'll continue her activism even after her eventual release.
---
Brittney Griner, WNBA Player
Approximately two seconds after joining the Phoenix Mercury as the 2013 WNBA Top Draft Pick, Brittney Griner came out publicly. She went on to appear on the cover of ESPN Magazine, attend the GLAAD Awards, be featured by Elle Magazine (and basically every other publication in the country), sign a contract with Nike, become a style icon and maybe probably find time to play some basketball, too? Just guessing here. Very few professional athletes come out even after going into retirement, so Griner's choice to discuss her sexuality just as her career was starting is truly a brave one. The 6'8, bow-tie-wearing, tattoo-sporting Griner isn't fazed, though, telling USA Today, "When you're doing something good and you're on top, someone's always going to have something bad to say."
---
Kate McKinnon, Comedian
When she debuted on Saturday Night Live in April 2012, Kate McKinnon was only the third out gay cast member in the show's history. But we've known McKinnon was hilarious since at least 2007, when she joined the original cast of Logo's "Big Gay Sketch Show." On SNL, she's become a bit of a breakout star, proving time and again that you can't really lose if you commit fully to even the most ridiculous of characters. If this BuzzFeed list isn't enough to win you over, please watch her Ellen impression (performed on "Ellen," of course) to fall in head over heels.
---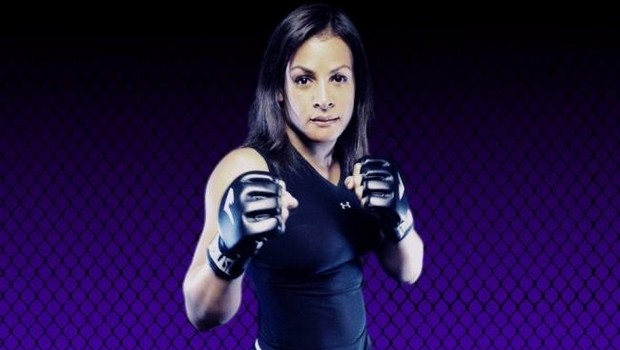 Fallon Fox, MMA Fighter
Fallon Fox's coming-out interview has been fuel to the fiery debate over whether trans* athletes should be allowed to compete as the gender they identify with, but she hasn't quit MMA fighting despite allegations that her past and transition give her an unfair advantage over cisgender women fighters. She may not have wanted to be a trans* icon, but when it became clear she was going to be outed, Fox took on the mantle anyway. She has continued to advocate for herself and for other trans* athletes, picking up sponsors and fighting back against near-incessant bullying.
---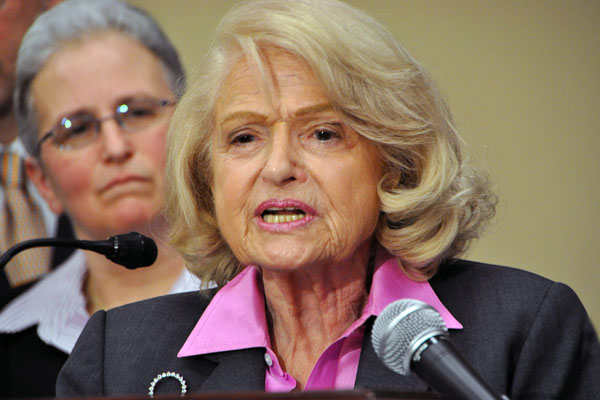 Edie Windsor, Activist
Much has been written about Edie Windsor, the woman who sued the United States when they taxed her $363,000 on her inheritance when her wife, Thea Spyer, passed away in 2009. The couple had been together for 44 years and had married in Canada in 2007, but the government didn't recognize the marriage and refused Windsor's request for a spousal tax exemption. When Windsor won her case this June, it was a crucial blow for the federal Defense of Marriage Act, which the Department of Justice had ruled unconstitutional in 2011 but which various cases across the country have kept alive in fragments. While marriage is not the be-all, end-all for many people (queer and not), the recognition Windsor won for her marriage gives hope that same-sex marriages are on their way toward equal legal footing.
---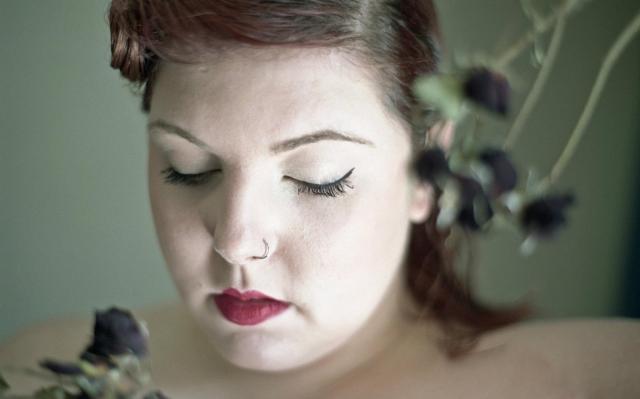 Mary Lambert, Musician
Singer-songwriter Mary Lambert spent 2013 proving she was much more than "that girl who sings on Macklemore's 'Same Love,'" and not just by releasing a full-length version of her verse from that single. Lambert's portfolio of "heartbreak folk" songs and spoken word poetry reflect on her struggle to reconcile her Christian faith with her sexuality, body image and sexual abuse. Her music career took off this year — she's signed with Capitol Records, performed at the VMAs, been nominated for a Grammy and released an EP, "Welcome to the Age of My Body," just last week.
---
Diana Nyad, Swimmer
At age 64, Diana Nyad completed her long-held goal of swimming from Cuba to Florida. It was her fifth try — the fourth since she turned 60 — and she made it all 103 miles without the help of a shark cage. No, her 53-hour journey wouldn't have been any different if she'd been straight instead of a lesbian, but Nyad has used her platform as a noted athlete to talk about her sexuality as well as the sexual abuse she experienced as a young woman. She's an accomplished athlete and a role model for many.
---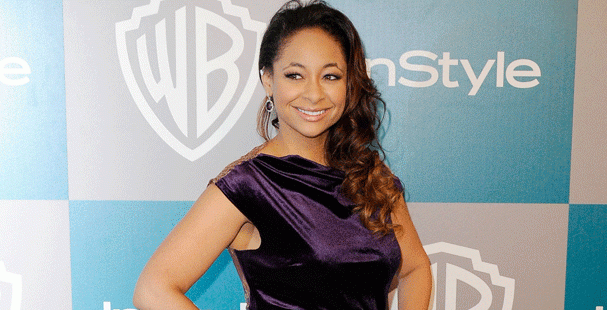 Raven-Symone, Actress
After years of outside speculation and cryptic comments to the media, Raven-Symone officially came out this year to celebrate marriage equality in California. She's also dating model and actress AzMarie Livingston, making me more jealous of a couple than I ever thought possible. It's important that this former child star came out because many of us grew up with her, from her early days on The Cosby Show right on through The Cheetah Girls and That's So Raven. Her coming out story, long and convoluted as it is, reflects the way many of us come out today: not with one big announcement, but through a series of affirmations about our beliefs and the people in our lives.
---
Sally Ride, Astronaut
It was only a year and a half ago that we learned through her obituary that Sally Ride, the first female astronaut to travel to space, had a 27-year-long relationship with a woman. Ride and Tam O'Shaughnessy were childhood friends and collaborated on books and other projects but kept their relationship as private as Ride's fight with pancreatic cancer. This year, Ride was posthumously awarded the Presidential Medal of Freedom, the nation's highest civilian honor, for her work as an astronaut, scientist and advocate for racial and gender equality in education. She may have kept much of her personal life very private, but Ride nonetheless made a huge impact on many young women growing up in the 80s, including our very own Riese.