Here at Autostraddle we want every lesbian, every queer woman, and every non-binary person to know that movies should include us and do include us. We want you all to see our lives on screen through the best lesbian movies with the variety and quality we deserve.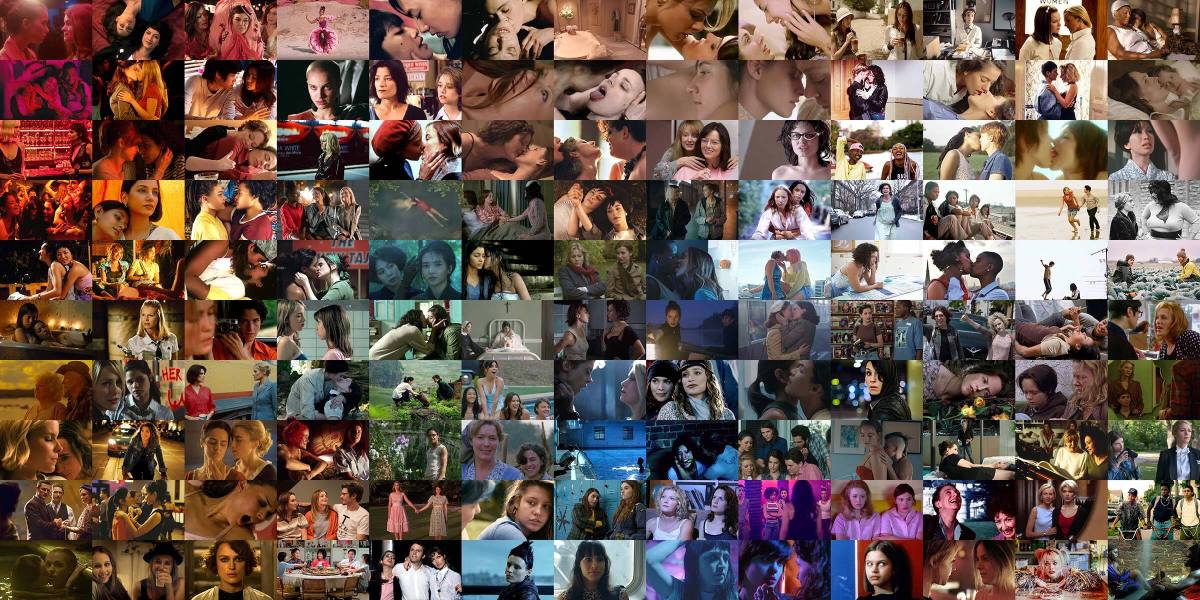 That's why five years after releasing our original "100 Best Bisexual, Queer and Lesbian Movies" list we decided to double it. The past half a decade has brought new films worthy of excitable gay celebration — and older works that have been rediscovered.
The goal with this list was to create a canon of lesbian+ movies that honor all the different types of work worthy of viewing. There are films that are simply fun for a casual night in, there are deeply thought-provoking films, and there are films that are mostly just here to turn you on.
This list was created through a rigorous multi-step process that involved a lot of lesbian movie watching, a lot of voting, and a lot of weighing factors often ignored on mainstream film lists. It was important to us that we not take into account any metric voted on by institutions composed mostly of cis straight white men. While it's impressive when a film about queer women or nonbinary people manages to get Oscar nominations or a high Rotten Tomatoes score, the films that get those recognitions are not often made by us or specifically for us.
Here are some of the metrics we considered when voting and ranking:
The prominence of the queer character or storyline
Whether or not the work was made by queer people and/or women/nonbinary people
Awards given by queer and women specific film festivals and critics circles
And, most importantly, artistic quality
This list does not include films about trans men (e.g. Boys Don't Cry, By Hook or By Crook), films about trans women exclusively interested in men (e.g. Tangerine, A Fantastic Woman), films based on queer books that had their explicit queerness removed (e.g. The Color Purple, Fried Green Tomatoes), or films where the queerness is just subtext (e.g. A League of Their Own, Rebecca). This list also doesn't include short films, documentaries, or porn — with a handful of exceptions where length/genre lines were blurred.
The headline says "Lesbian, Bisexual, and Queer," but for us that means any woman or non-binary person interested romantically or sexually in another woman or non-binary person.
One last note: There are lesbian movies on this list not currently available to stream. Some of the greatest works of queer cinema are not being watched, because people not within our community get to decide which films deserve attention. Many titles on this list were included because I contacted production companies and producers, attended rare screenings, and hunted for DVDs at actual video stores. And still some films — most notably Girl with Hyacinths (1950) and Me siento extraña (1977) — were not included because no one on our team was able to access them.
There is a world of cinema and a world of queer cinema and there are films from the last hundred years waiting to be discovered. But hey, we'll keep searching for lost lesbian classics, the industry will keep making more films that include us, and in the meantime why not start with this little ol' list of TWO HUNDRED movies? By the time you watch them all, we promise there will be more.
Author's Note (1/26/21): Every year new lesbian films are made and old films are rediscovered and every year we'll be updating this list of the best lesbian movies with the goal of making it less white, less cis, less US/Eurocentric, and, most of all, higher quality. 2021's update brings with it a 25 movie change. Of those 25 films, 13 have leads of color, 3 have trans leads, and 8 are not from the US or Europe vs. the 25 that are leaving this list — which were predominantly white, cis, American/European, and, well, worse.
We're really excited about what the past year in queer cinema has brought and we look forward to continued updates in the future!
[Jump to Movies: 200 | 150 | 100 | 50 | 25 | 10 Best Lesbian Movies | All 200 Lesbian Movies ]
---
dir. Anne Wheeler, 1999
Watch It // Also Available on Vudu
Famous or infamous depending on who you ask, this memorable ensemble comedy about a group of lesbian friends is noteworthy for its silly sex scenes, Ani DiFranco filled soundtrack, and inclusion of a trans woman character. Feminist bookstore, nudity-centric performance art, and sexy body painting are just some of the very lesbian things in this very lesbian movie. It's not great, but it is ours.
199. Take Me for a Ride
dir. Micaela Rueda, 2016
Watch It
A simple coming-of-age movie about queer teen love in Ecuador, Take Me For a Ride works because of the precise cinematography and the chemistry between lead actors Samanta Caicedo and Maria Juliana Rangel. The drama remains low-key and the film feels like a personal snapshot.
dir. Jennifer Kaytin Robinson, 2019
Available on Netflix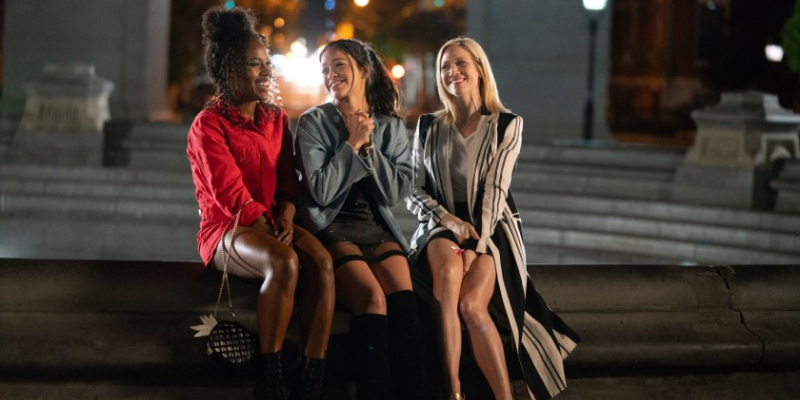 While largely focusing on the hetero romance/breakup of Gina Rodriguez and LaKeith Stanfield, this anti-romcom also focuses on Rodriguez's relationship with her two best friends. And one of them is gay! She's Gotta Have It's DeWanda Wise plays Erin, a real estate agent struggling to commit and admit her feelings for her girlfriend. It's a slick movie with a poppy soundtrack readymade for a Netflix night in.
197. Vita and Virginia
dir. Chanya Button, 2018
Watch It // Also Available on Hulu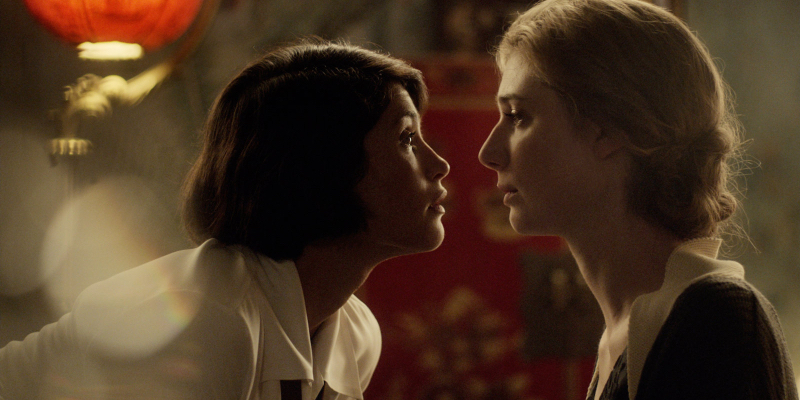 While not quite the masterpiece these two icons deserve, there's still a lot to love about this bold retelling of one of queer history's greatest love stories. With a discordant score from Isobel Waller-Bridge, Chanya Button's film refuses to stay in the past, ensuring its tale of women writers, polyamory, and unsustainable connection feels alive and current. Elizabeth Debicki and Gemma Arterton are a pleasure to watch and ultimately the film is as much about these individuals as writers as it is about them as lovers.
dir. Christine Crooks, 2018
Watch It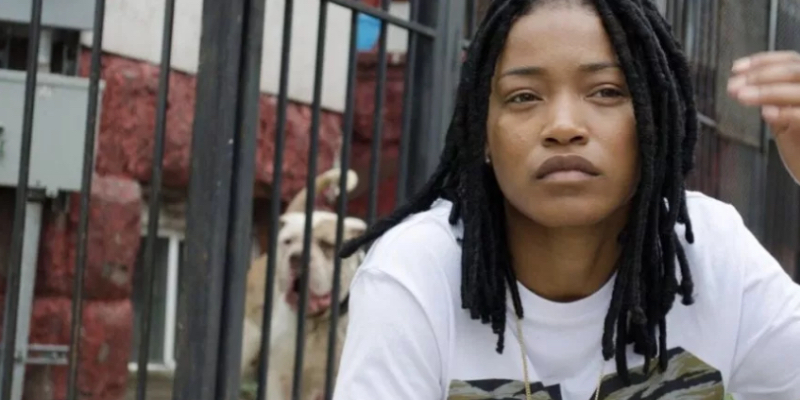 While certainly dabbling in stereotypes — probably due to its white writer/director — Pimp still portrays a lesbian character and lesbian love story rarely shown on screen. Keke Palmer plays Wednesday, a pimp living in the Bronx desperate to prove herself, help her mom who just got out of prison, and be with girl-next-door Niki. The plot takes some wild turns and the performances, while committed, don't exactly feel real, resulting in a lesbian movie that's epic in drama if not the gritty tale it seems to be attempting.
195. Salmonberries
dir. Percy Adlon, 1991
Unavailable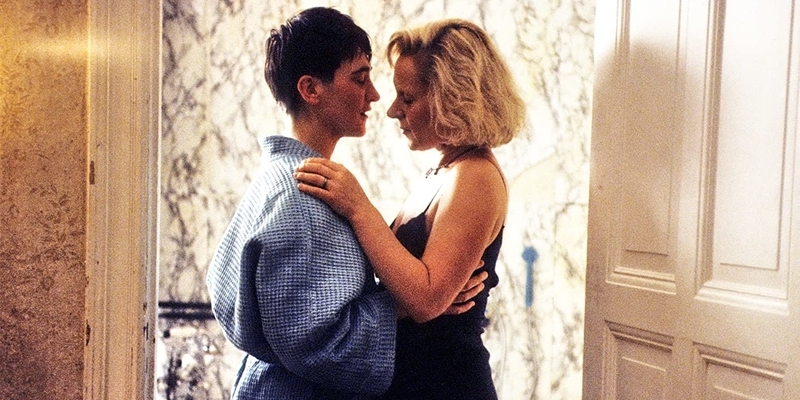 All you really need to know about this movie is it stars kd lang. Yes, that kd lang. She plays an Inuit woman who has taken on a male identity to work as a miner in Alaska. She falls in love with an East German widower librarian much older than her and the two form an unlikely friendship/eventual romance. It's a slow and odd film about identity and the past that doesn't totally work but is endlessly fascinating.
194. The Owls
dir. Cheryl Dunye, 2010
Watch It
After a six-year hiatus, icon Cheryl Dunye returned with this flawed but interesting work of lesbian cinema. At only a little over an hour, it acts as a comeback for Dunye, a postmortem on 90s queer cinema, an exploration of generation gaps in the queer community, and an examination of the differences between transmasculine people and butch lesbians. It may not work as well as Dunye's other films appearing further down this list, but it's still fascinating.
193. Love My Life
dir. Koji Kawano, 2006
Unavailable
If you don't read the plot description for this otherwise low-key lesbian coming-of-age romance, the coming out scene will be one of the most surprising ever filmed. It's a twist that adds a fascinating layer to the story and the movie is at its best when exploring this complexity and Ichiko's relationship to her family. Her chemistry with Eri is really sweet and actors Rei Yoshii and Asami Imajuku are fun to watch in the roles. The plot is a bit convoluted with conflict that feels manufactured, but it's still very enjoyable.
dir. Maria Maggenti, 2005
Unavailable
Maria Maggenti's very New York City romcom about a complicated love triangle is filled with charm due to some witty dialogue and great performances from Elizabeth Reaser and Gretchen Mol. Reaser's Allegra is a self-identified lesbian afraid of commitment who suddenly falls for a man… and his ex-girlfriend. Chaos, of course, ensues. It's not deep, but it is delightful.
191. Nina's Heavenly Delights
dir. Pratibha Parmar, 2006
Watch it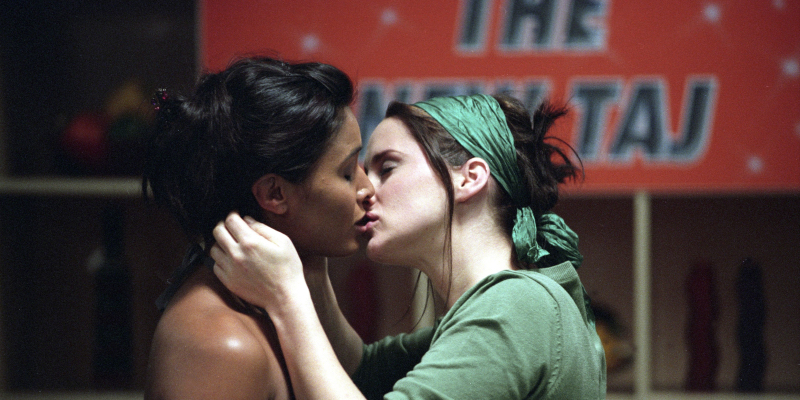 This sweet Indian-Scottish romcom is silly and sentimental, but it's also a pleasure to watch. It has solid performances from Shelley Conn and Laura Fraser, a fun and breezy script, and a few great dance numbers. Beautiful lesbians and food porn are indeed heavenly delights and this movie has plenty of both.
190. The Firefly
dir. Ana Maria Hermida, 2013
Watch It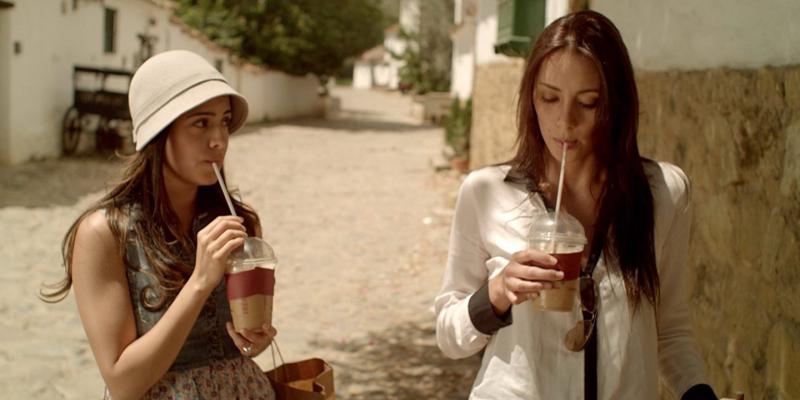 A film as much about grief as it is about queer love, Ana Maria Hermida's debut is about a woman who develops a relationship with her brother's fiancée in the wake of his death. The two women bond over their shared mourning and shared love and eventually find a way forward together. With magic realist touches and a heavy script, the movie is rich in drama, but it mostly earns its earnest ambitions.
189. Bumblefuck, USA
dir. Aaron Douglas Johnston, 2011
Watch It // Also Available on Tubi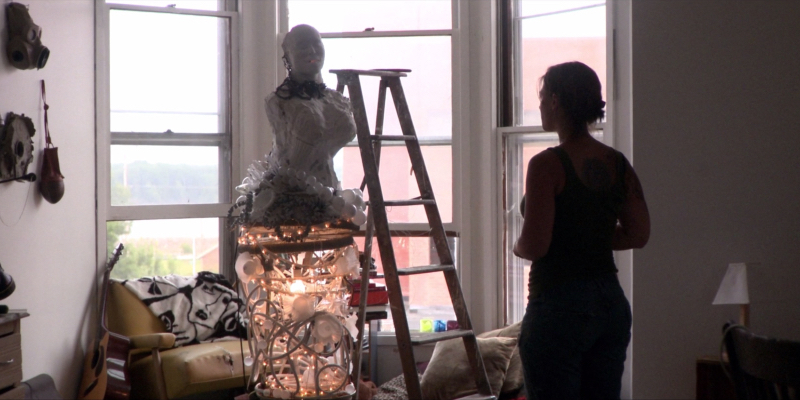 Part mumblecore romance, part documentary, this film combines real interviews with the story of a Dutch woman who visits her gay American friend's small town after he commits suicide. Blaming homophobia for his death, she sets out to learn what it's like to be gay in this place, but ends up falling in love with a woman and learning firsthand. It's a lowkey story with some painful turns, but it captures the confused messiness of newly coming out — or dating someone who's newly coming out.
dir. Susanna Fogel, 2014
Watch It
A twist on the lesbian in love with her best friend trope, Leighton Meester's Sasha never falls for Gillian Jacobs' Paige — but she is jealous when Paige starts dating Tim played by Adam Brody. This is a sweet exploration of codependent friendships with casually resonant lead performances and a great supporting cast of Gabourey Sidibe, Abby Elliot, Beth Dover and Kate McKinnon.
187. The Pirate
dir. Jacques Doillon, 1984
Unavailable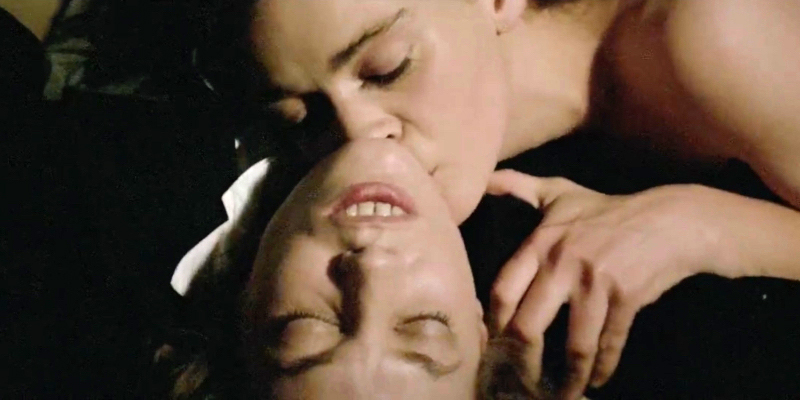 This lesbian movie starts the drama at 100 and then turns it up. It's as French as it is over-the-top as it is gay gay gay. Only the French would cast Jane Birkin in a love triangle with another woman and a man PLAYED BY HER BROTHER. It's a brutal, unpleasant movie, but its magnetism is undeniable.
186. Goldfish Memory
dir. Elizabeth Gill, 2003
Buy on DVD
Like Love, Actually, but Irish, gay, and riddled with commitment issues this ensemble romantic comedy follows the lives and intersecting relationships of several delightfully messy people. Equally split between gay, lesbian, and straight romances, some storylines work better than others, but all of the actors are charming and the film is smarter about love than most of these kinds of romcoms.
185. Les Biches
dir. Claude Chabrol, 1968
Buy on DVD
Claude Chabrol's interest in queer women seems to begin and end with how hot it is to watch us make out — but, to be fair, he's not wrong. Male gaze abounds in this gender swapped Talented Mr. Ripley, but that doesn't take away from all its pleasures. Chabrol knows how to make a compelling movie and this is certainly compelling — almost as compelling as actresses Stéphane Audran and Jacqueline Sassard. But be warned: the man takes over as the main love interest for both women.
184. Drool
dir. Nancy Kissam, 2009
Watch It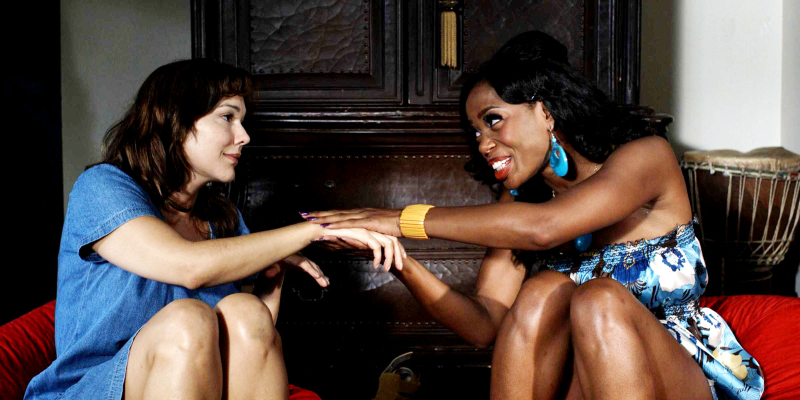 At times delightfully campy, at others rather off-putting, this low-budget comedy stars Girlfriends' Jill Marie Jones and Mulholland Drive's Laura Harring as lovers on the run. Kissam has cited John Waters as one of her key inspirations and that's clear in the boldness of the work and its extremely dark sense of humor. But ultimately the film is rather wholesome as it creates a world where new family structures can arise from abuse.
183. To Faro
dir. Nana Neul, 2008
Unavailable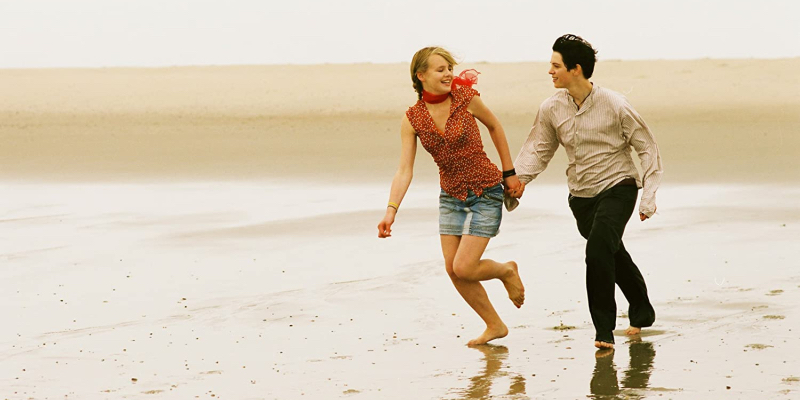 Melanie dreams of going to Portugal to live out all her queer dreams. But instead she's stuck in a small German town at a job she hates. When she meets Jenny and is mistaken for a boy she decides to take on the alter ego of Miguel, a sweet Portuguese boy that quickly wins Jenny's heart. This results in a tender — but at times harrowing — tale of sexual and gender discovery. The twist that Jenny is younger than she first says adds an unnecessary uncomfortable element to the whole movie, but it's still an affecting coming of age drama.
182. The World Unseen
dir. Shamim Sarif, 2007
Watch It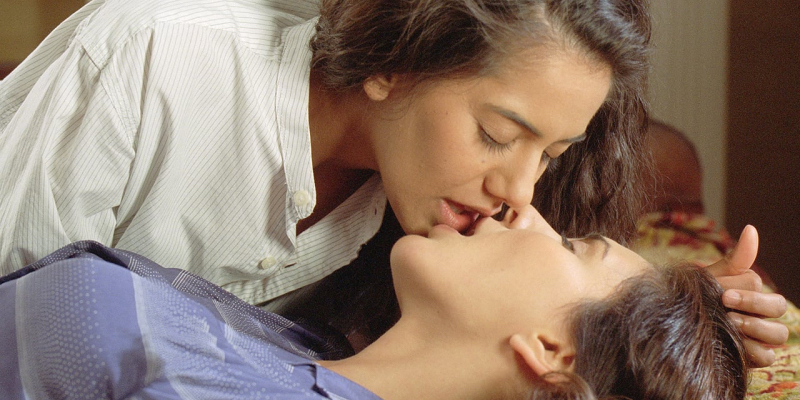 Shamim Sarif's period melodrama based on her own novel is a corny love story — in all the best ways. Set in apartheid era South Africa, Sarif places her lovers in the context of several relationships banned by the racist and homophobic state. Lisa Ray and Sheetal Sheth have so much chemistry and Sheth is especially great as she gallavants around in pants giving speeches about feminism. Its message of acceptance is not particularly deep or radical, but Sarif knows exactly the kind of film she's trying to make and she does so excellently.
181. You & Me Forever
dir. Kaspar Munk, 2012
Watch It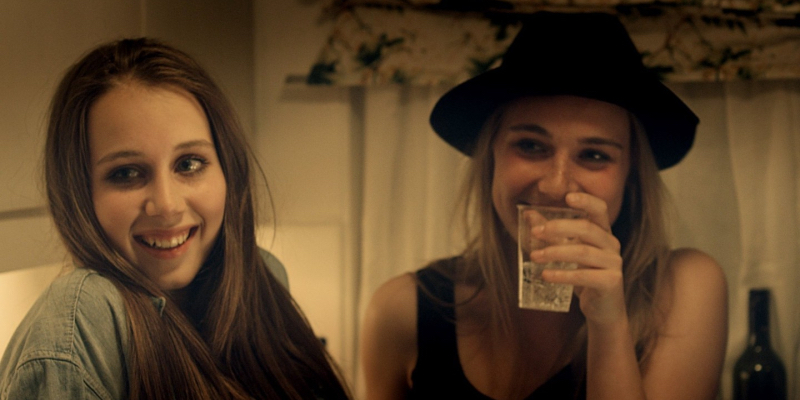 Brutal and filled with heterosexual sex, nevertheless this film is noteworthy for its realistic portrayal of teenage confusion. The protagonist isn't sure why she's so taken with the bisexual new girl in school, but she's quickly at her mercy. The film painfully portrays how susceptible closeted queer people can be to manipulation and the immense cruelty of teenage girls.
180. Entre Nous
dir. Diane Kurys, 1983
Available on Criterion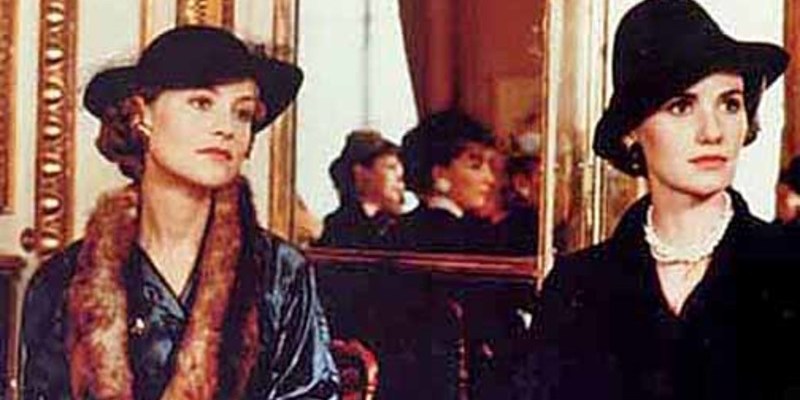 While the lesbianism remains implicit, this is still a beautiful movie about love and obligation. Miou-Miou and Isabelle Huppert are heartbreaking as two women whose deep connection pulls them away from the men in their lives. It's slow and chaste — at least in its queerness — but this delicate film is a tribute to love between women.
dir. Stacie Passon, 2013
Watch It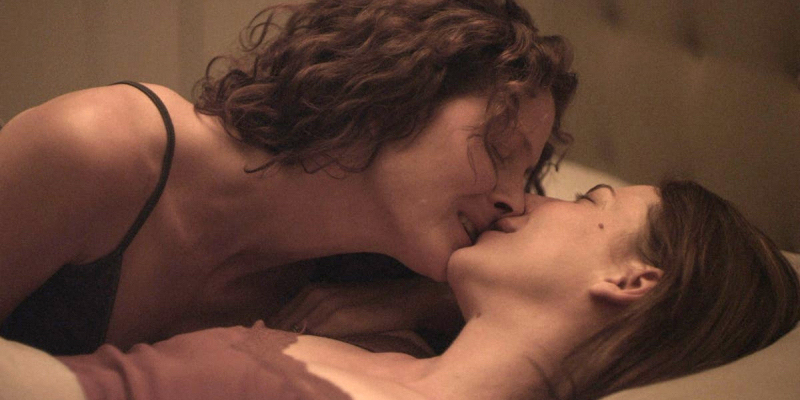 What begins as a gay twist on the classic story of sex-driven mid-life crise, becomes a deeper exploration of ennui and desire. Despite focusing largely on protagonist Abby's foray into sex work, the film seems less concerned with representing that profession realistically and more concerned with how the sex (lots and lots and lots of sex!) impacts Abby as a character. Robin Weigert's performance as Abby anchors the film despite its somewhat silly premise, and Maggie Siff gives a sexy supporting performance as one of Abby's clients. There's more to this movie than just the sex, but there is a lot of sex and it's very well done!
178. Cocoon
dir. Leonie Krippendorff, 2020
Unavailable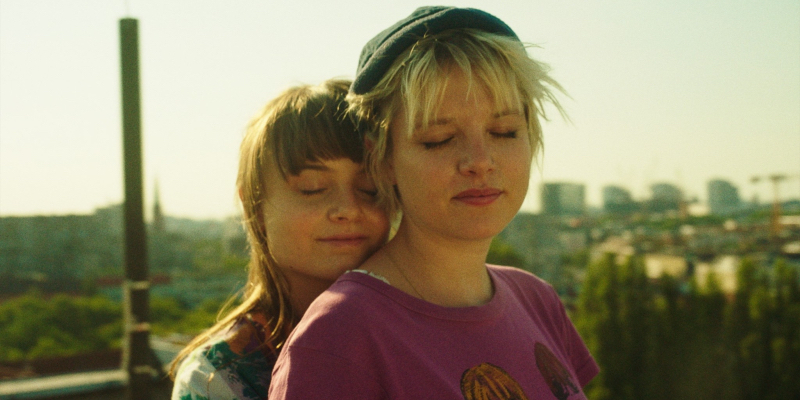 How much you like Leoni Krippendorff's lesbian coming-of-age tale about 14-year-old Berliner Nora will likely depend on how much you like lesbian coming-of-age tales in general — and your tolerance for butterfly metaphors. With an urgent, handheld style and dreamy yet realistic tone, Krippendorff's film is just really beautiful and watchable even as it follows familiar beats. Lena Urzendowsky is excellent as the sad-eyed Nora and Jella Haase is devastating as her crush. This is a beautiful film filled with the kind of panicky intensity that defines early adolescence — and first love.
177. The Killing of Sister George
dir. Robert Aldrich, 1968
Buy on Blu-Ray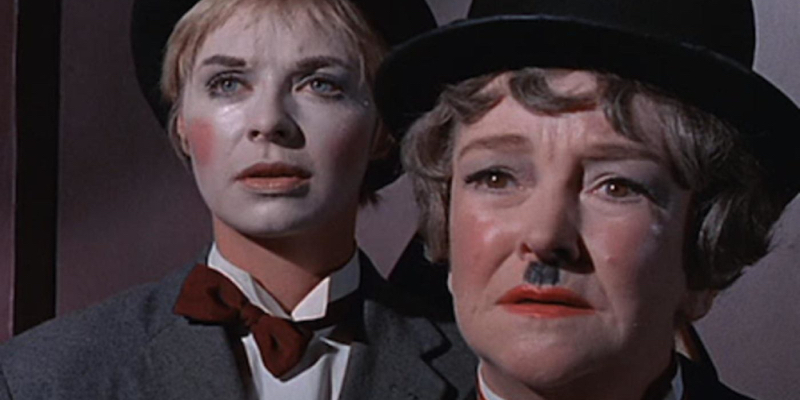 Robert Aldrich's film is a landmark of lesbian cinema, but it's brutal to watch. It perpetuates the trope of the bitter old lesbian with none of the pleasures of similar films. But as a movie it's quite good with a devastating performance from Beryl Reid. It's worth watching for her performance and for its historical importance even if it leaves a sour taste.
176. The Four-Faced Liar
dir. Jacob Chase, 2010
Watch It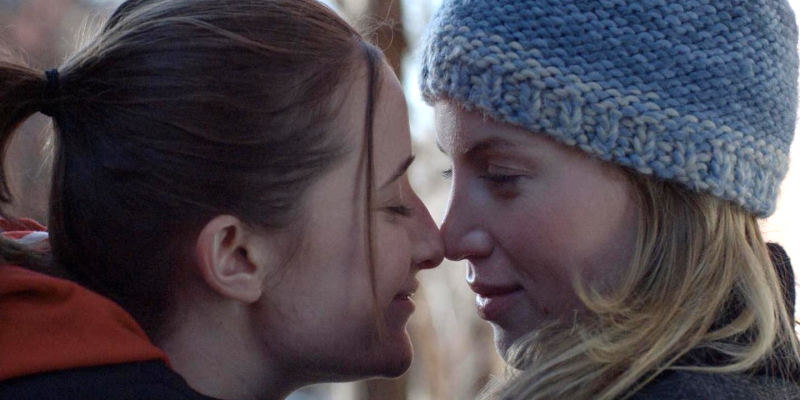 Written by and co-starring The L Word: Generation Q showrunner Marja-Lewis Ryan, this is a lowkey dramedy about a group of early twenty-somethings stumbling their way through love. Ryan plays a lesbian who acts just like her straight male bestie and falls for a "straight" girl. As all of their relationships are challenged and reconfigured, the film questions what it is the characters really want and whether they'll ever find it.
175. Blush
dir. Michal Vinik, 2015
Watch It / Also Available on Tubi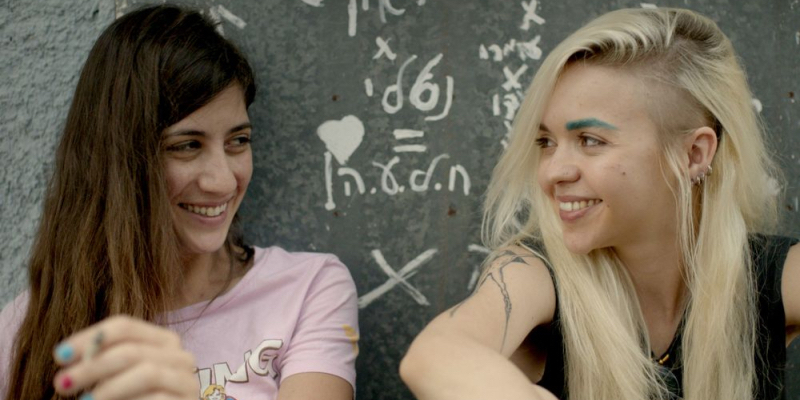 This Israeli coming-of-age film draws parallels between protagonist Naama's burgeoning sexuality and her country's troublesome politics. While she's having the usual queer teen experiences of first love, first heartbreak, and first post-heartbreak head shave, she's also forced to deal with her violent home life and racist father. It's a tale of intolerance across identities that's affecting even as it follows familiar beats.
174. Rent
dir. Chris Columbus, 2005
Watch It on amazon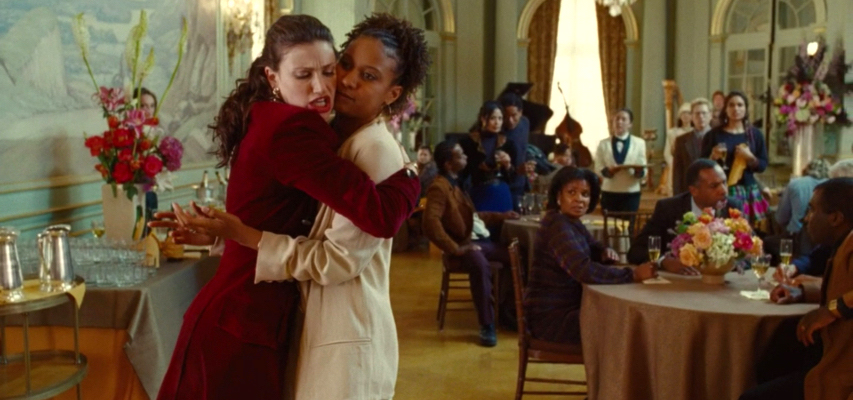 Even fans of the musical would likely agree — or especially agree — that this adaptation doesn't quite have the same magic as the show. But it does still have Idina Menzel as bisexual dreamboat/nightmare Maureen and isn't that enough?? Rent means so much to so many queers and while the movie may have disappointed it still deserves recognition for capturing part of that legacy.
173. My Days of Mercy
dir. Tali Shalom-Ezer, 2017
Watch It
Capital punishment romance is a tough sell, but three stunning performances from Elliot Page, Kate Mara, and Amy Seimetz, and endless chemistry between Page and Mara, make this movie more watchable than its premise. It's certainly emotional, but rarely maudlin, avoiding too much melodrama by focusing on the characters as people. There are moments of humor and even a few stellar sex scenes.
172. Stud Life
dir. Campbell X, 2012
Buy on DVD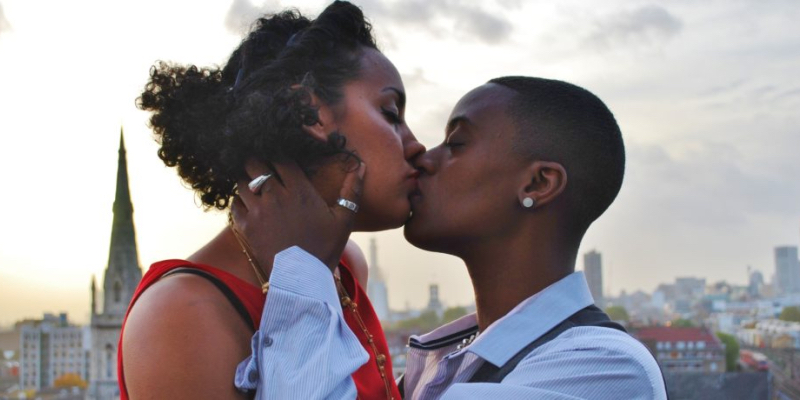 This low-budget slice of queer London life centers on a black stud named JJ who vlogs about her experiences. Her best friend is a white gay man and the film focuses on that friendship and JJ's new relationship with humor and sharp accuracy. There's some casual transphobia and whorephobia, but it feels true to the messy characters trying to figure out how to navigate their community. Overall this is a really stellar film that feels grounded in a specificity we rarely see on screen.
dir. Christina Zeidler, John Mitchell, 2015
Watch It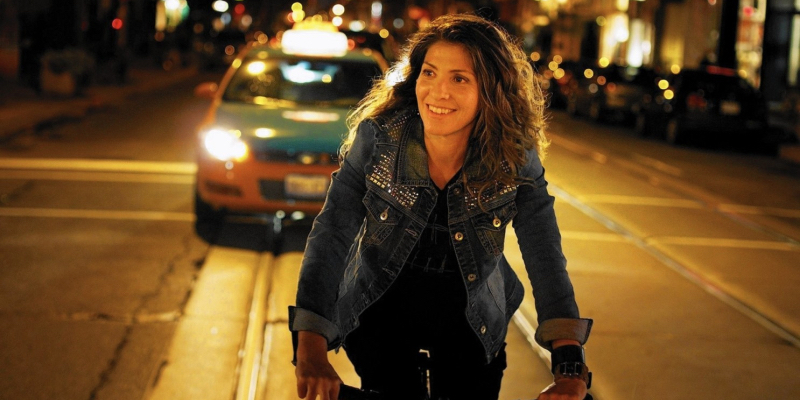 This anti-romcom follows the titular serial monogamist (and break-up expert) as she attempts to remain single, while longing for her ex and a barista crush. It's light-hearted, Jewish, and Canadian. The film is as noteworthy for its relatable plotline as it is for its portrayal of the Toronto queer scene.
170. My Mother Likes Women
dir. Daniela Fejerman, Ines Paris, 2002
Buy on DVD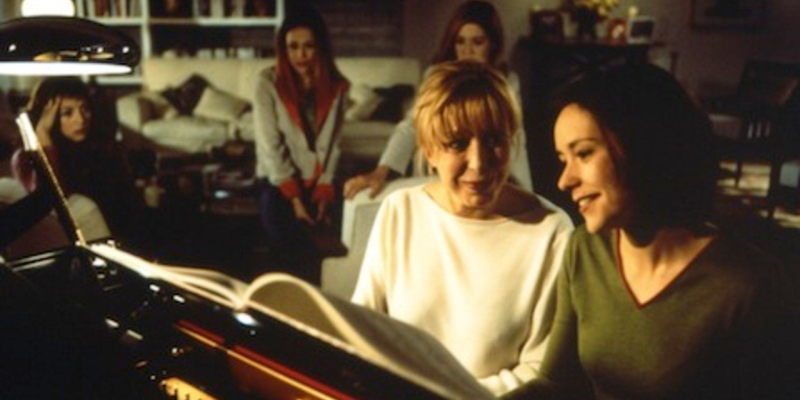 Finding a balance between pathos and farce, this movie about three sisters and their newly out mother is a messy delight. Leonor Watling is impossible not to love as the anxious Elvira and while the film is more centered on her than her mother's queer relationship, it's still a funny and moving film about figuring out one's identity. It's also pretty clear that Elvira herself is bisexual — no matter what her creepy male therapist says.
dir. Andrew Putschoegl, 2014
Unavailable
With a warm and funny writing from leads Andrea Grano and Tara Karsian, this romcom about two straight best friends who go on a couples retreat only to discover they may have feelings for each other is an absolute delight. The premise lends itself to a lot of great comedy and the movie asks interesting questions about intimacy, sexuality, and friendship.
168. When Night is Falling
dir. Patricia Rozema, 1995
Watch It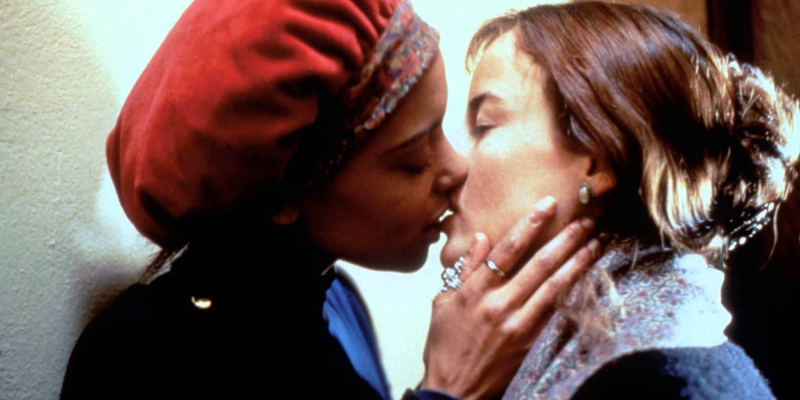 Silly melodrama and lesbian movie tropes are simply a mask for a queer poetic vision in this love it or hate it drama from Patricia Rozema. Pascale Bussières' uptight Christian college professor and Rachel Crawford's sexually forward circus performer are magic together finding just the right chemistry for the movie's specific tone. With endless creative flourishes, Rozema set out to make a film about queer desire and either you'll want to mock it or live in it — or maybe both.
167. Yes or No?
dir. Sarasawadee Wongsompetch, 2010
Available on Netflix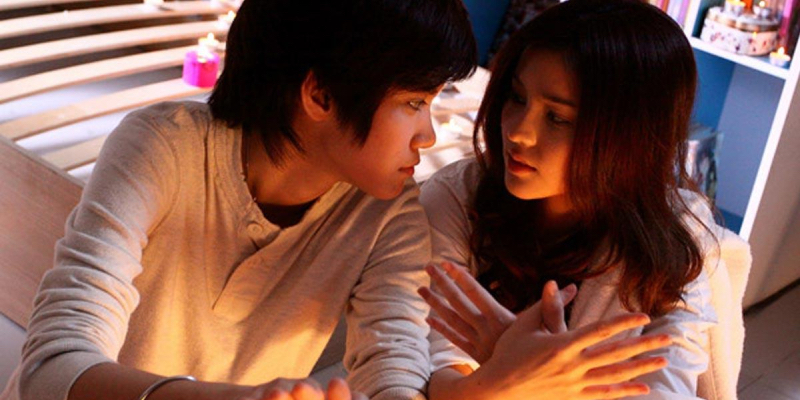 With a cheesy score and endless adolescent feelings, this popular Thai film about a "normal" girl and her "tomboy" college roommate will make you feel 18 again. This movie may send a terrible message to baby butches in love with their lowkey homophobic seemingly straight girl roommates, but it's simply too adorable to resist.
166. Antonia's Line
dir. Marleen Gorris, 1995
Watch It // Also Available on Tubi
Light on lesbianism but big on feminism, this decades long tale of the fiercely independent Antonia finds room in its utopic female vision for queerness. Antonia's daughter casually has a love affair with her daughter's teacher and the teacher being a woman is never a concern. There's even a short sex scene between the two of them. This Oscar winner for Best Foreign Language film is a tribute to women who chose to be more than expectations — more than simply the wives of men.
165. The Heiresses
dir. Marcelo Martinessi, 2018
Available on HBO Max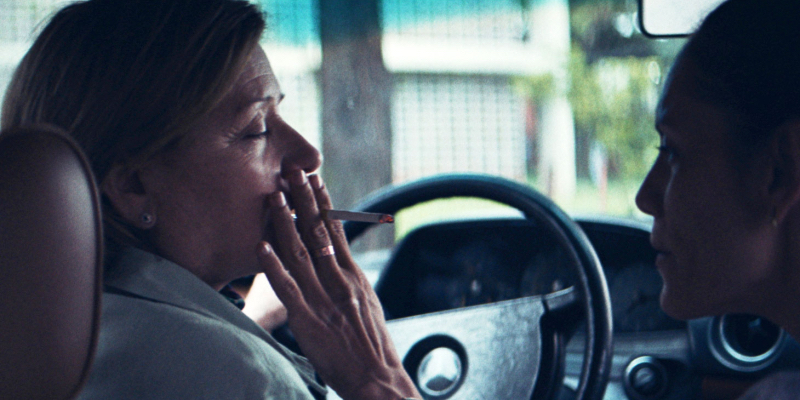 Slow and artful, the weight of emotions underneath this film settle in with melancholic surprise. Chela and Chiquita are two older upper-middle class lesbians whose 30 year partnership is interrupted when Chiquita goes to jail due to fraud. Broke and lonely, Chela begins offering rides to her older neighbors — and one younger woman with whom she develops a bond. Ana Brun is stellar as Chela — much of the film is just watching Chela in silence and Brun gives a performance worth watching. This is a sad film without resolutions, but its melancholy is equaled by its power.
164. Frida
dir. Julie Taymor, 2002
Watch It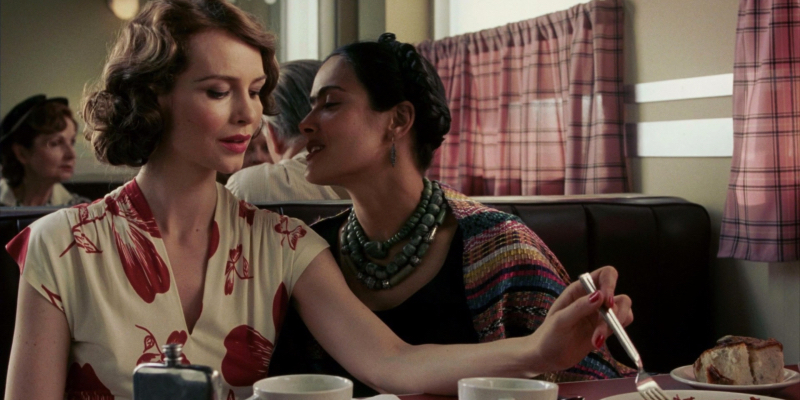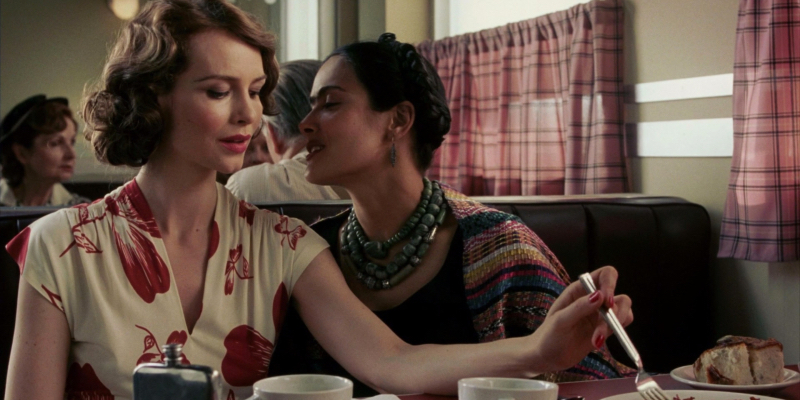 While the script is paint-by-numbers Hollywood biopic, this telling of Frida Kahlo's life is elevated by Julie Taymor's visual inventiveness and Salma Hayek's moving performance. The film largely focuses on Kahlo's relationship with Diego Rivera, but it's also explicit about her bisexuality with multiple moments of her lusting after or being with women. It doesn't quite reflect Kahlo's own unique creativity, but for this genre of movie it's a success.
163. Who's Afraid of Vagina Woolf?
dir. Anna Margarita Albelo, 2013
Watch It
Anna Margarita Albelo's unique comic sensibility is on full display in this funny, charming movie based on a fictionalized version of herself. Low-budget and a bit all over the place, Albelo's film works due to her committed performance, an endless formal inventiveness, and its unashamedly lesbian world. Also Guinevere Turner and Janina Gavankar co-star and Albelo spends much of the movie dressed in a vagina costume. What else do you need to know?
dir. Lee Rose, 2000
Watch It // Also Available on Tubi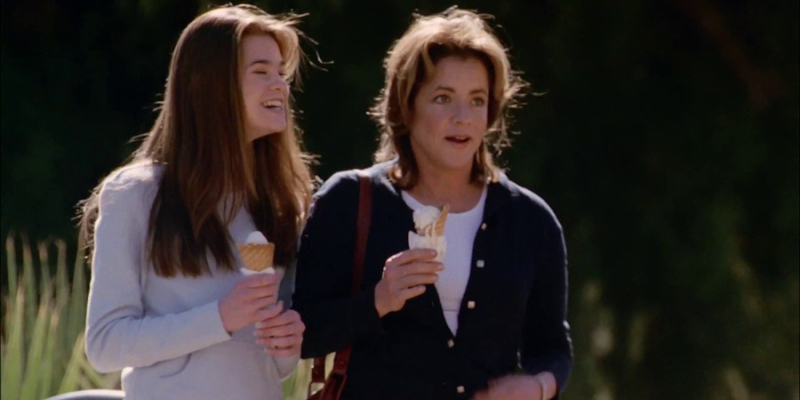 Corny and wholesome — but still affecting — this coming-of-age movie follows Jane as she falls in love for the first time and comes out to her family and school. At its best when focusing on Jane's relationships with queer mentors played by RuPaul and Kelly Rowan, it's a simple but sweet tearjerker. Her tenuous relationship with her mother played by Stockard Channing is painfully relatable even as it alternates between realistic and heavy-handed.
161. Emilia
dir. César Sodero, 2020
Unavailable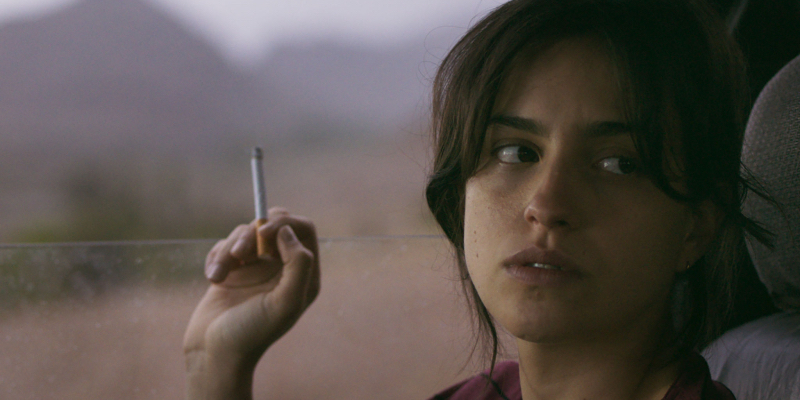 Lesbian teachers being inappropriate with students is one of the oldest and most complicated tropes of queer women cinema. Some entries are salacious, some explore the realities of abuse, and some try to do both at once. This film does neither, opting instead for a colder, more observational approach. The titular character is lost in her twenty-something second adolescence ennui and while her emotions don't justify her repeated bad behavior they do make it compelling to observe. This film works as well as it does because its star Sofia Palomino finds nuance and meaning in every moment. It's a remarkable central performance you'll want to watch no matter what Emilia is doing — no matter how sad or uncomfortable it makes you.
160. Stranger Inside
dir. Cheryl Dunye, 2001
Buy on DVD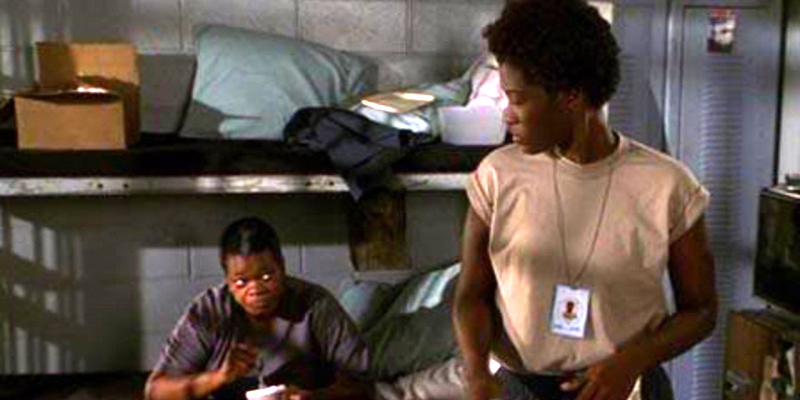 While more conventional in form and structure than much of Cheryl Dunye's work, there's still a lot to admire about this straight forward drama. Yolonda Ross is great as Treasure, an 18-year-old who meets her mother for the first time in prison. Dunye spent four years researching women's prisons before making this project and that work is clear in the world that she builds for her characters.
159. Knife + Heart
dir. Yann Gonzalez, 2018
Watch It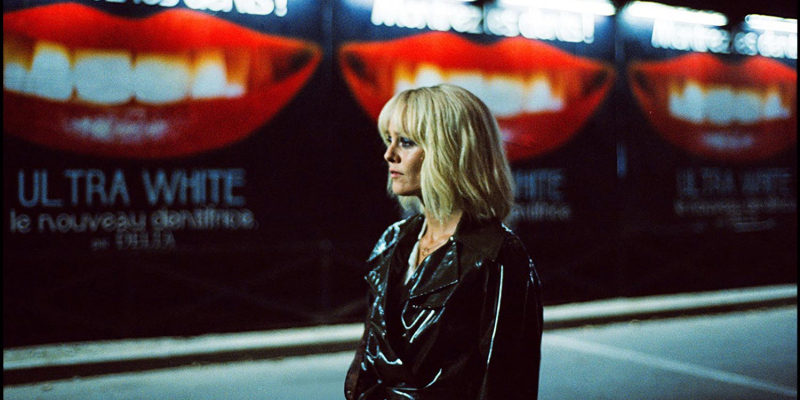 This explicitly queer take on Giallo is as bold and stylish as the genre demands. The heartsick lesbian at its center is flawed in ways that some may find interesting and others simply cruel — either way Vanessa Paradiso's performance is compelling to watch. It's a messy movie in plot and theme, but it's certainly not boring. And it has a dildo knife used as a murder weapon so that's something.
158. Love and Other Catastrophes
dir. Emma-Kate Croghan, 1996
Buy on VHS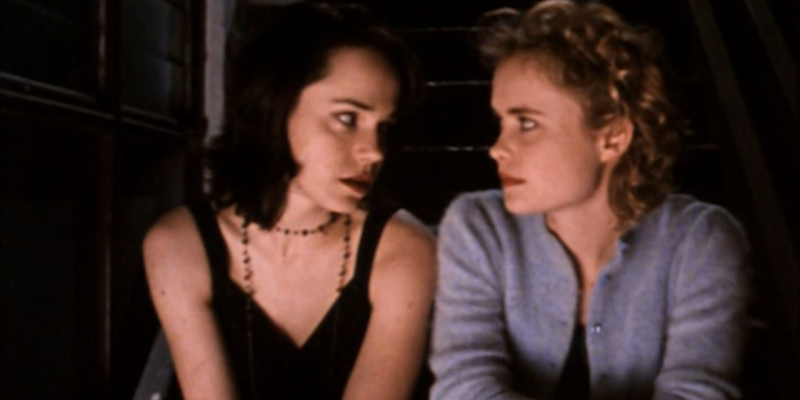 If Whit Stillman was an Australian lesbian this is the movie he'd have made. But he didn't have to because Emma-Kate Croghan made it instead! Snappy dialogue and fun performances make for a fun movie that will either endear you or repulse you depending on your tolerance for film students discussing intellectual topics as they navigate their messy love lives. It helps when those film students aren't all straight and aren't all men that's for sure!
157. Itty Bitty Titty Committee
dir. Jamie Babbit, 2007
Buy on DVD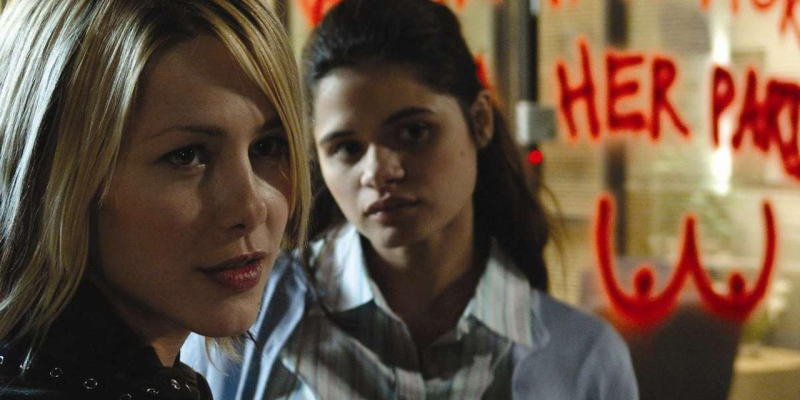 It might be goofy, dated, and a bit all over the place, but there's still a lot to enjoy in Jamie Babbit's lesbian movie about a newcomer to a feminist action group. Melonie Diaz plays Anna, a goody two shoes who falls hard for cool girl Sadie and in the process gets radicalized. It's a fun movie with a great ensemble cast and it's truly just so gay.
156. Red Doors
dir. Georgia Lee, 2005
Buy on DVD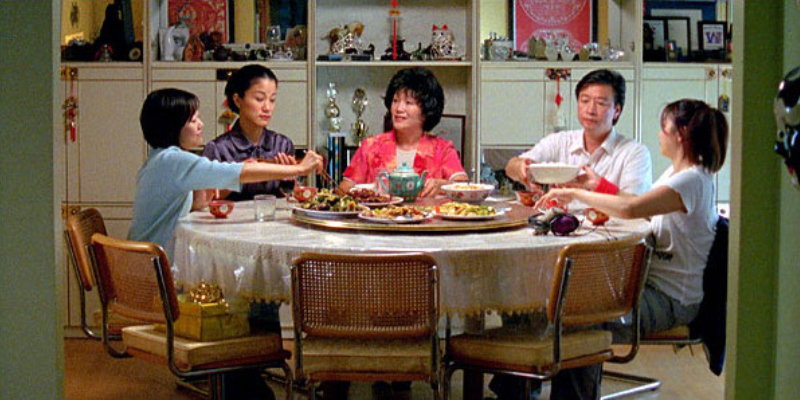 This dramedy about a dysfunctional Chinese-American family is an absolute delight. Elaine Kao plays Julie Wong, the family's middle daughter, a gay medical student who falls for a famous actress. Their romance provides the film's sweetest storyline. It's a touching film about family and the constant struggle to live life from a place of truth.
dir. Bruno Barreto, 2013
Watch It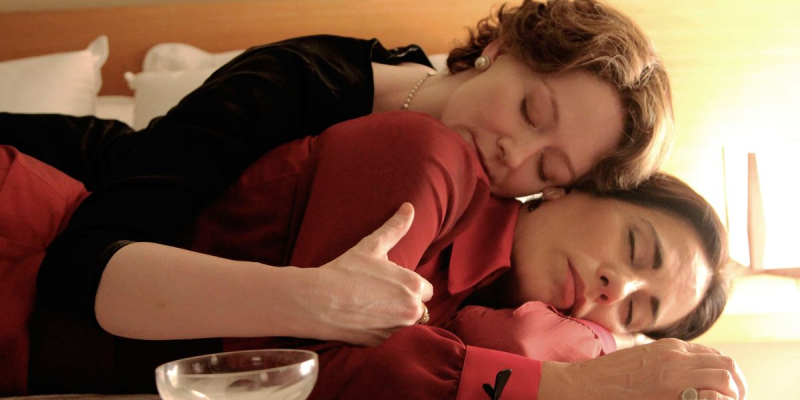 Elizabeth Bishop and Lota de Macedo Soares' relationship was far from peaceful and this movie shows it in all its messy glory. Miranda Otto and Glória Pires play the headstrong women and they're both magnetic to watch in their brief moments of joy and in their frequent states of conflict. It's a film about depression, substance abuse, and the creative process — and how all three affect romantic relationships.
154. Carmen & Lola
dir. Arantxa Echevarria, 2018
Available on HBO Max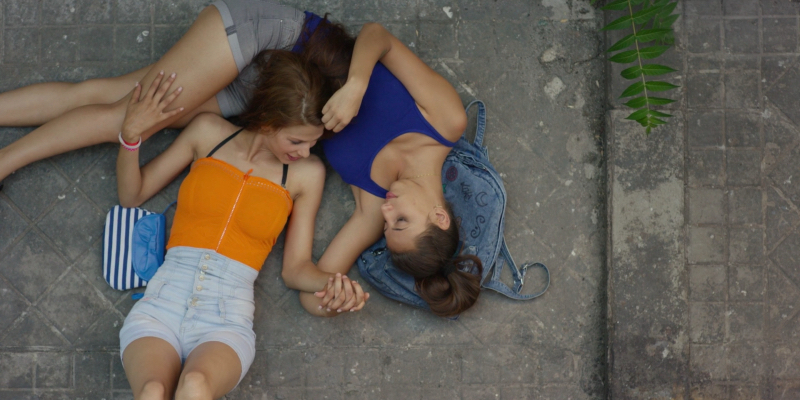 There's an entire subgenre of lesbian movies where two women fall in love and one is overtly gay and the other could fake it through a heterosexual life. But like so many oft-told stories, the repetition of patterns does not inherently imply a lack of ingenuity. Rather, this structure can be used to explore the nuance and specificity of a specific culture and specific characters. Arantxa Echevarria's Carmen & Lola is just such a film as it focuses on two young Romani women who are being pressured into marriage and struggle to be together instead. Zaira Romero and Rosy Rodríguez play the titular characters and their chemistry further elevates the film. There is an engagement party dance scene that will burn into your memory forever.
dir. Jordan Scott, 2009
Watch It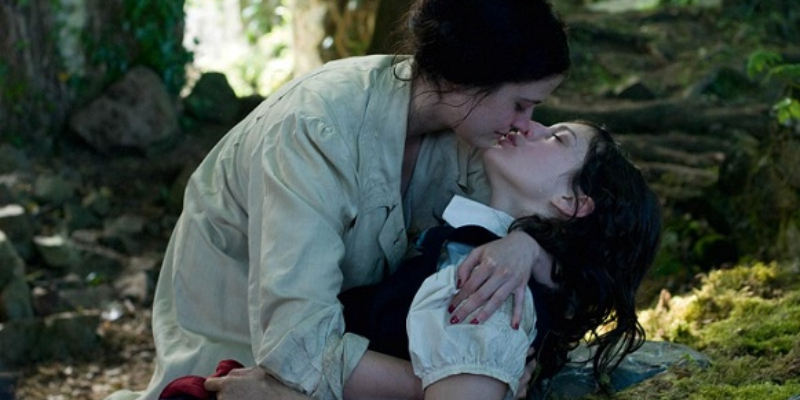 Taking its place in the lineage of lesbian films about boarding schools, Jordan Scott's striking debut feature lands on the side of brutality over eroticism. While Eva Green is arresting as always as the initially charming, eventually horrifying Miss G., the reality of her abuse is allowed to play out. It's a frightening and effective film with an incredibly talented young cast that includes Juno Temple, Imogen Poots, and María Valverde.
152. The Chinese Botanist's Daughter
dir. Dai Sijie, 2006
Buy on DVD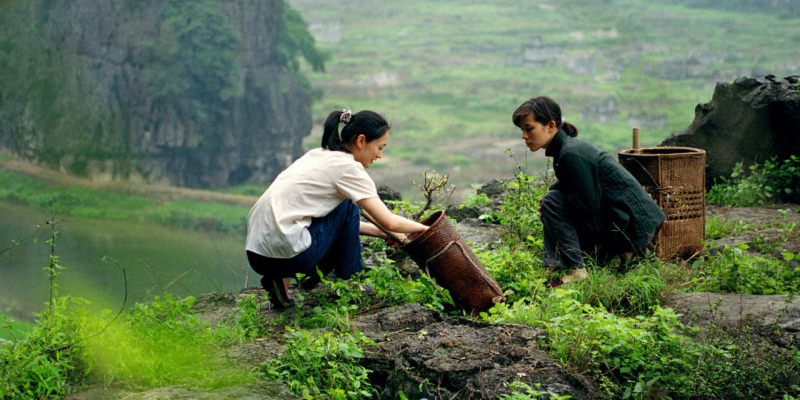 Lush and tragic, this is male gaze lesbian melodrama at its finest. The men are abusive, the scenery is gorgeous, and the women are madly in love. Mylène Jampanoï and Xiaoran Li succeed at deepening their simply written character and provide a couple that's easy to root for even as the plot maddens.
151. Violette
dir. Martin Provost, 2013
Watch It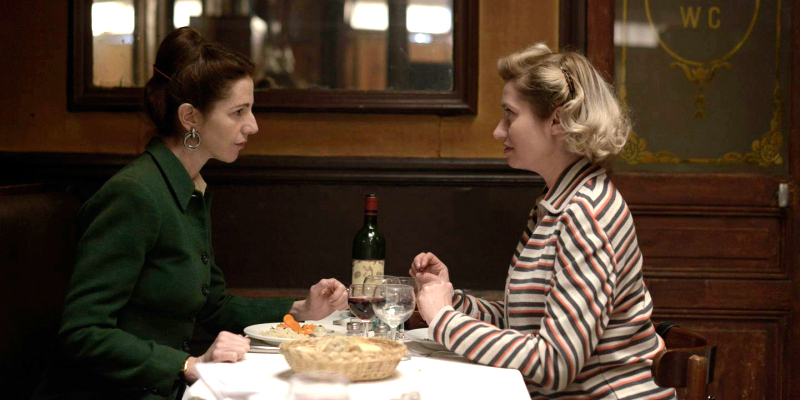 An accomplished and thoughtful biopic led by a remarkable performance from Emmanuelle Devos, this retelling of the life of Violette Leduc is an excellent introduction to one of the great queer women writers in history. The film largely focuses on Leduc's personal and professional relationship with Simone de Beauvoir as the two women rise in literary esteem. It's a rather chaste film considering Leduc's work but it's still an interesting look at a troubled yet accomplished artist.
Pages: 1 2 3 4 5 6See entire article on one page